A Digital Newsletter from the Georgia Council on Developmental Disabilities • March 2020

---
In This Issue: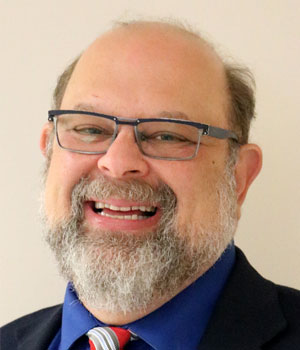 A Message from the Executive Director
Though we are still in the first quarter of 2020, it has already proven to be a year full of political intrigue. Here is what we know so far: we know this is an election year, and we will elect a US president, every member of the Georgia US Congressional delegation and every member of the Georgia General Assembly. We know that the Georgia General Assembly passed an amended fiscal year 2020 (AFY 2020) budget that reduced many of the cuts that Governor Brian Kemp attempted to implement in his AFY 2020 budget recommendations. We also know that the governor's budget recommendations for fiscal year 2021 (FY 2021) did not include any new money for NOW/COMP Medicaid waivers. This means that the 6,000-plus people on the waiting list will remain there throughout FY 2021, and the list will only continue to grow.
In the coming weeks, we will hear much discussion over the need for more people to go to work and for people to be more independent and tax-producing citizens. However, much of this is impossible for Georgians with developmental disabilities without a NOW or COMP Medicaid waiver. In truth, rather than moving forward, we are falling further behind.
It is your voice that we need NOW. Call your Georgia senator and representative! Call the governor's office and let them know about you or your loved one and why we need additional waivers. Tell them that you vote, and as a Georgia citizen, you recognize the need for more waivers – and you hope they do, too. After all, with NOW/COMP waivers, people can be independent, productive, included and integrated in their communities and self-determined in their lives. (Note: If you don't know who your Georgia senator and representative are, visit Open States and enter your home address to find out.)
After you have let your elected officials know about the waiver situation, the next step is to make sure you are registered to vote. The primary elections in Georgia are March 24, and the general election is November 3. People with disabilities are the largest minority voting bloc in the country, so let's make sure we have an impact on the election. Make sure you are registered to vote and find your polling place so you can participate on March 24 and November 3.
Finally, join us for our final Advocacy Days on March 9 and March 18. This will be your opportunity to let your legislators know about the important issues including competitive, integrated employment and the school-to-prison pipeline. Read the articles below to learn more about Advocacy Days. Also, check out how you can celebrate Developmental Disabilities Awareness Month, visit the latest blog from our intern, Kayla, and more.
We hope you enjoy reading this newsletter, and we want to hear from you! Let us know your thoughts and comments by writing to Managing Editor Hillary Hibben at .
---
Public Policy for the People: Hello, DD Awareness Month!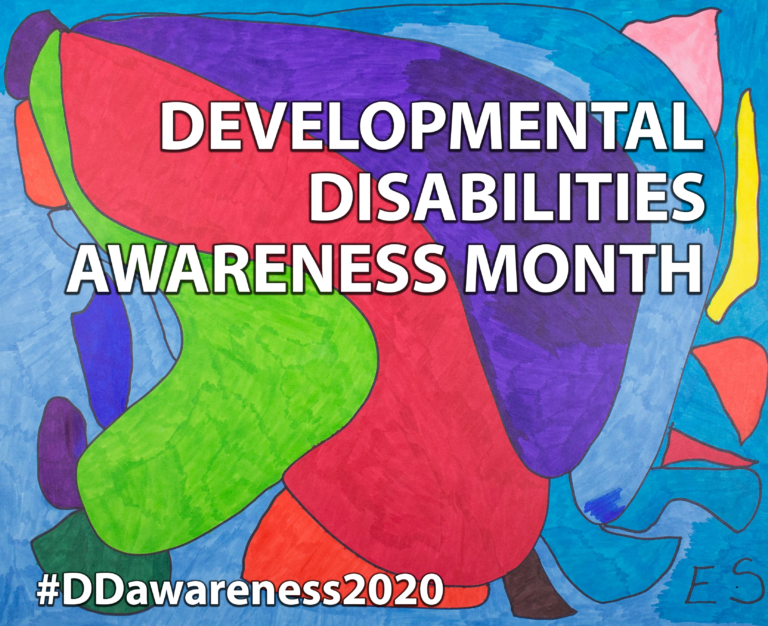 Public Policy for the People provides public policy updates as it pertains to people with disabilities here in Georgia.
The Georgia Council on Developmental Disabilities (GCDD) is proud to recognize March as Developmental Disabilities (DD) Awareness Month. The goal for this month is to create awareness about developmental disabilities, teach the importance of inclusion within every aspect of life and to share the stories of individuals with a disability to show that a successful life is possible.
We at GCDD are proud to celebrate DD Awareness Month in March and all year long! Through its many partnerships, the Council works to build a Georgia that is more inclusive and integrated for people. The partnerships focus on working with local groups to build welcoming communities; expanding and leveraging the existing grassroots, community-based coalition to develop and implement a plan to reduce the number of African American males in special education classes who are at risk of being pushed out of school and into the juvenile and criminal justice systems – a trend known as the "school-to-prison pipeline" (STPP); and developing a collection of stories from across the state that give a glimpse into everyday lives of everyday people with developmental disabilities, among many other projects underway.
The campaign is designed to raise awareness about the inclusion of people with developmental disabilities in all facets of community life, as well as awareness of the barriers that people with disabilities still face at times in connecting to the communities in which they live.
How can you raise #DDAwareness? Join us at the Capitol for our last two Advocacy Days – March 9 and March 18 – to educate and inform our lawmakers about Employment and SToPP.
Share your support of National Developmental Disabilities Awareness Month on social media with the hashtag #DDAwareness2020 & #GCDDAdvocates.
Great Start to Advocacy Days!
Georgia's advocacy community has been hard at work! At GCDD's first three Advocacy Days, the Council welcomed over 400 advocates and over 50 team leads who collaborated to build relationships and educate lawmakers about home and community-based services, Gracie's Law and post-secondary education!
Check out some of our photos from advocates from the past three Advocacy Days!
Two More Advocacy Days Left!
Advocates, GCDD will host its final Advocacy Days on March 9 and March 18, wrapping up a great advocacy season!
March 9 - Competitive, Integrated Employment – Advocate for policies that improve competitive, integrated employment options for Georgians with developmental disabilities.

March 18 – School-to-Prison Pipeline (SToPP)

– Advocate to keep African American males in special education classes from being pushed out of school and into the criminal justice system.
Join advocates from across the state in speaking with elected officials about these very important issues.
---
Rodriguez Pens Blog Series, Kayla's Corner
GCDD's Public Policy and Communications intern Kayla Rodriguez has worked at GCDD for the past four months learning all the ins and outs of disability policy and communications. To document her experience, Kayla started her own blog series, Kayla's Corner, to share about her experience in her first job out of college, her own personal and professional growth and what she'd like other young adults with disabilities like her to know about employment.
Read her blogs: Welcome to My Blog, It's Time To Advocate, What Issues Matter to Me
---
U

pdates

on Competitive, Integrated Employment for Georgians with Disabilities
— Written by GCDD Executive Director Eric E. Jacobson
In 2018, the Georgia General Assembly, along with the governor, approved the passage of House Bill 831, Georgia's Employment First Act. Georgia's Employment First Act was signed into law by Governor Nathan Deal on May 8, 2018, and declared Georgia a state in which competitive, integrated employment is the first and preferred option for citizens with disabilities, regardless of the severity of the disability. To promote and implement this mission, Georgia's Employment First Council (Council) was created and charged to:
"Advise the Governor, General Assembly, and state agencies as to the adoption and integration of a policy that recognizes that competitive integrated employment, including self-employment, is the first and preferred option of all state funded services provided to working age individuals with disabilities…known as the 'Employment First Policy'." (49-4-52)
Furthermore, the Council is tasked with the following actions: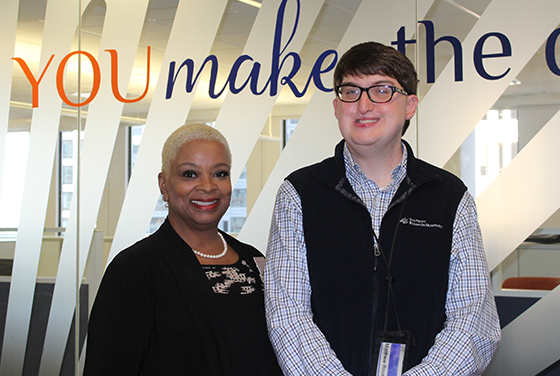 Developing an Employment First training plan for providers;
Coordinating and conducting educational activities with other agencies to increase awareness of Employment First;
Evaluating the funding mechanism for inclusive post-secondary education (IPSE) programs in the state; and
Governor Deal appointed members to the Employment First Council, and over the last two years, quarterly meetings have been held. The Georgia Vocational Rehabilitation Agency (GVRA) has been the host to the Employment First Council, and its Executive Director, Shawn Ryan, is the chairperson.
To date, it has held five meetings and established three committees to get its work completed:
Communication: The Communications Committee is charged with disseminating information regarding the initiatives of the Employment First Council to community partners.
Data: The Data Committee is charged with collecting all relevant data within the community.
Training: The Employment First Council will be creating training for its statewide partners regarding the process of changing the employment outlook with the community and assisting organizations to transition into competitive integrated employment.
As a member of the Council, I have taken it as my duty to be the voice of people with disabilities who want to go to work and earn a living wage so they can be independent, productive taxpayers in our society. Also, it is my responsibility to remind members that a lot of work has been done or is in place, like the Advancing Employment Technical Assistance Center at the Institute for Human Development and Disability at the University of Georgia. We are simply waiting for the opportunity to move Georgia ahead in the area of supported and competitive employment. However, this has not been an easy task because of the many changes being implemented at agencies like GVRA.
A parallel effort has been taken up by the Department of Behavioral Health and Developmental Disabilities (DBHDD). This effort has already announced that its goal is to increase by three times the number of people with developmental disabilities who are in competitive, integrated employment over the next four years. The organization plans to host a summit later this month to talk about its progress.
In the meantime, the Employment First Council has produced, but not yet submitted to Governor Brian Kemp's office and General Assembly, its second report. In the report, members debate the policies that are currently barriers for people to go to work and the remedies for these barriers. The Employment First Council has promoted the following recommendations:
Communication
Develop a marketing plan for Employment First consumers, employers and providers. The plan could emphasize why Employment First practices, including competitive, integrated employment, are important to Georgia through stories of supported employment experiences and outcomes.
Develop unique Employment First branding that will ensure uniform branding and consistent messaging. Consider partnering with other Georgia employment initiatives to adopt a coordinated branding approach.
Data
Develop a coordinated website or information delivery system to provide potential and current clients with "one-stop shopping" of available agencies and services (both private and public). The website would house all employment initiatives in Georgia. A possible website option that currently exists is the "Advancing Employment" website.
Develop and maintain a comprehensive data collection and reporting system that incorporates consistent, standardized data points across all relevant agencies.
Training
Form a group represented by GVRA/Department of Education(Ga DOE)/DBHDD to work on identifying, organizing and streamlining communication, services and training resources, with a focus on assisting organizations to phase out their use of subminimum wage certificates.
a. Create certification standards and training programs that are uniform across agencies and inclusive of organizations of all sizes.
b. Include review of disability etiquette and appropriate terminology.
Support training and other efforts to create a network of providers who are dually eligible to serve individuals who receive services through GVRA and DBHDD.
Incorporate a business consultant role within DOE and DBHDD whose role would be to provide support and services directly to a business engaged in disability hiring initiatives. GVRA currently employs multiple individuals in this role.
Policy
State agencies responsible for providing support to individuals with disabilities should coordinate policies in order to create a more efficient and effective system of services.
Because the United States Center for Medicaid and Medicare Services (CMS) has adopted the Home and Community Based Settings (HCBS) Rule that all states must be in compliance with by March 2022, the State of Georgia should pass legislation that phases out 14(c) certificates that currently allow people with disabilities to be paid subminimum wage. [1]
Ensure alignment regarding the definition of "disability" across agencies and providers, particularly as it relates to appropriate application of training, services and employment opportunities
Financial Priorities
Recommend an equalization in funding between Supported Employment Services, Community Access Groups and Pre-Vocational Services to assist the organization in increasing the hourly rate of Georgia's supported employment services to national averages so that providers can cover costs for supported employment.
DBHDD currently pays through its Medicaid Waivers $17,856 a year for facility based non-employment services (community access group) and the rate for most people served in supported employment services is $7,069. Capped rates of $10,760 and $17,856 exist for supported employment. These rates are based on an hourly rate of $29.64 which is below documented provider costs, so these higher caps are almost never reached [2]. A cost-saving solution would be to revise the rates to indicate that employment is a priority.
Assistive technology is an opportunity to support people with disabilities to be more independent and economically self-sufficient. Recommend that DBHDD fund assistive technology through the Medicaid waivers or state grant-in-aid.
Assistive technology is any device, software or equipment that helps people work around their challenges. Some examples of assistive technology are text-to-speech and word prediction. Assistive technology includes low-tech tools and is more commonly found in workplaces thus reducing the stigma of having a disability and being able to work in a competitive, integrated job setting in the community with people without disabilities. It is often more cost-effective long term than on-the-job, in-person support.
We expect that these recommendations will be submitted very soon to the governor and General Assembly. Our next steps are to develop implementation plans for each of these recommendations. You can follow the work of the Employment First initiative online.
_____________________
[1] Note: The 14(c) Section of the Fair Labor Standards Act (FLSA) is known as the Subminimum Wage Certificate Program (14(c) certificates) and allows organizations to pay people with disabilities subminimum wage. Although the US Department of Labor's Wage and Hour Division has released guidance stating the 14(c) program should not be the first or only choice of employment for people with disabilities, the program continues to be overused.
[2] Note: This comes from the DBHDD Employment Leadership Committee, Funding Committee document "Barriers and Initial Actions" 11.22.2019
---
Enrollment Open for Cooperative Academy
The Georgia Council on Developmental Disabilities, Synergies Work and Green Worker Cooperatives have launched a co-op academy to empower and educate entrepreneurs with developmental disabilities to build successful businesses.

The first of its kind, the virtual co-op academy will guide entrepreneurs to turn their ideas into successful cooperative businesses.
The Co-Op Academy will be a five-month worker cooperative development program that will run twice a year, and is free for participants. It will support 10 entrepreneurs.
The organizations will be hosting two information sessions on: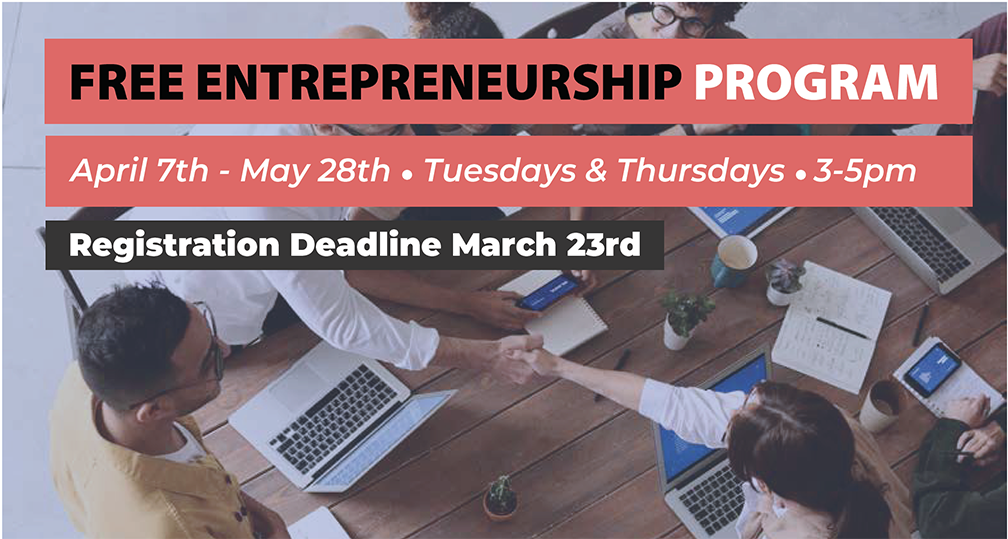 Wednesday, March 11, 1-2 pm
Wednesday, March 19, 1-2 pm (if required)
Recruitment Process: March
Application deadline Monday, March 23rd
Interview dates: March 16 - 27
Start Date: April 7, 2020 - Orientation/first session
End Date: May 28, 2020
Program: Tuesdays & Thursdays, 3:00-5:00 PM
A cooperative is an entity (business) owned by and operated for the benefit of those using its services. Profits and earnings generated by the cooperative are distributed among the members, also known as user-owners or worker owners.
For more information, reach out to GCDD at
To learn more and review the requirements to participate, visit Green Workers Cooperative, or download the flyer.
To apply, complete the application.
---

Two More Advocacy Days Left!

Monday, March 9, 2020 – Competitive, Integrated Employment (CIE)Wednesday, March 18, 2020 – School-to-Prison Pipeline (STPP)
Tags: GCDD, Developmental Disabilities, enews, newsletter