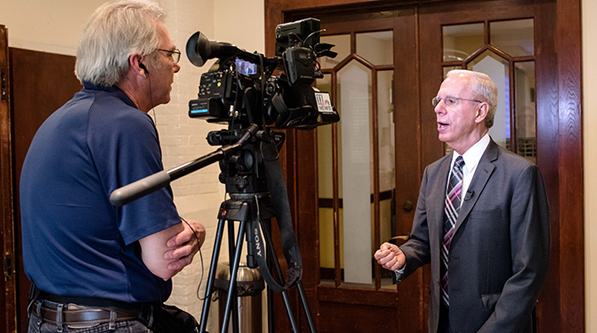 On the News and Media pages, you'll find updates on issues and events pertaining to people with developmental disabilities and their families in Georgia, as well as links to GCDD publications such as Making a Difference quarterly news magazine, GCDD e-news, a digital newsletter and Public Policy for the People Legislative Newsletter, which is published when the General Assembly officially meets.

The press release section has official GCDD news and announcements. The "In the News" section is a collection of GCDD earned media coverage: this section includes articles featuring our annual Advocacy Days (held each February), local media roundtables and public forums (held bi-annually in Georgia communities) and stories related to the broader work of Real Communities, through partnerships between GCDD and various companies, organizations, groups and individuals. And, the "People First Language" is an important style guide of best practices for writing and speaking accurately about people with intellectual and developmental disabilities.

Media Relations: If you are a member of the media and would like additional information or have an interview request, please contact:
Tianna Faulkner
Media Relations Director

470.542.5579

Promoting Public Awareness: We want to tell the stories of people with developmental disabilities and their families and make sure everyone gets up-to-date, accurate information about GCDD's public policy, advocacy and community-building work. We invite you to share our content, comment on our blogs and interact with us through our Facebook and Twitter pages. And, see the action via our Website Photo Albums and YouTube channel.