Public Policy
---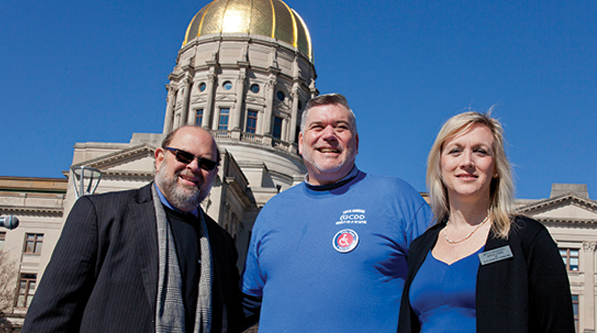 The main objective of GCDD's public policy efforts is to promote public policy that makes sense for the people we serve. We support policies that encourage the integration between people with developmental disabilities, the people who support them and the community as a whole.
GCDD's resources, vision, values, goals and mission create a solid platform that continues to influence the direction of public policy at the state and federal level. It is a platform that fosters change in service provision, reflects the needs of individuals with developmental disabilities, and promotes public awareness of those needs.
To help you become a better advocate, GCDD's Public Policy Team offers the following information.
To view past GCDD Public Policy events, such as Disability Day at the Capitol, Advocacy Days and Take Your Legislator to Work Day, click on Public Policy Events.