Story Collection
The Georgia Council on Developmental Disabilities (GCDD) Story Collection goal is to collect 75 stories representing the experience of individuals living with a developmental disability in Georgia. These stories, accompanied by 6-12 representative photographs, will include at least one individual who resides in each of Georgia's 56 State Senate Districts. These stories will be instrumental in the efforts of GCDD to advocate for Georgians living with disabilities.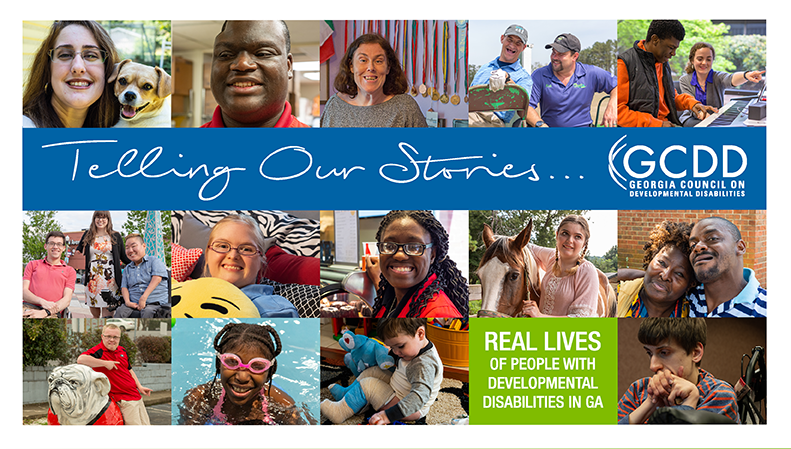 Watch for GCDD's
Telling Our Stories
website coming soon.

The Partnership: L'Arche brought together:
to gather stories and images from people with developmental disabilities across Georgia representing each of the state's senate districts. In addition, the team will provide a free Storytelling for Advocacy workshop at the end of the project year for people with DD and their families.

Our Partner: L'Arche is an International Federation dedicated to the creation and growth of homes, programs, and support networks with people who have intellectual disabilities. The aim of L'Arche is to create communities which welcome people who have intellectual disabilities. By this means, L'Arche seeks to respond to the distress of those who are too often rejected, and to give them a valid place in society.

Their mission is to:
Make known the gifts of people who have intellectual disabilities, revealed through mutually transforming relationships;
Foster an environment in community that responds to the changing needs of our members while being faithful to the core values of our founding story; and
Engage in our diverse cultures, working together toward a more human society.
Learn more about L'Arche at their website.