School-to-Prison Pipeline
The Partnership:
The purpose of this project is to assess the current state of the school-to-prison pipeline in Georgia. The school-to-prison pipeline refers to the practice of pushing youth out of school and toward the juvenile and criminal justice systems, actions which disproportionally affect students of color and students with disabilities. This project will include statewide data research and interpretation, as well as a comprehensive evaluation of GCDD's work to date on the issue. The expected product of this project will be a report, which will provide recommendations for promising action for our organization and state. The report will also highlight the strengths and weaknesses in Georgia's efforts thus far to combat the pipeline and the biases that fuel it.
Our Partner:

Parental Empowerment Institute (PEI)- The mission of PEI is to provide parental support services and emotional intelligence training for parents in Metro Atlanta. Their vision is to expand their mission to include parents in their local, national, and global communities.
The overarching goal of this project is to produce a comprehensive report which assesses the current status of the school-to-prison pipeline in the State of Georgia.
Additional goals include: the completion of exploratory research that gives insight into correlations between school disciplinary policies, student developmental disability determination, student demographics (i.e. age, grades, socio-economic status, and race/ethnicity), and the escalation of disciplinary actions (e.g. verbal warning, in-school suspension, out-of-school suspension, expulsion and/or recommendations to an alternative setting) taken by school officials; two, determines variables that may impact the results of the research, findings, and outcomes. Data will be collected via surveys that can be found at PEI's website here.
Prior Partners: Interfaith Children's Movement in collaboration with Gwinnett SToPP
The goal of this project was to expand and leverage the existing grassroots, community-based coalition, managed by Gwinnett Parent Coalition to Dismantle the School to Prison Pipeline (Gwinnett SToPP) and Interfaith Children's Movement (ICM), to develop and implement a plan to reduce the number of African American males in special education classes who are at risk of being pushed out of school and into the juvenile and criminal justice systems -- a trend known as the "school-to-prison pipeline" (STPP). The school-to-prison pipeline is the funneling of children from the public school system into the juvenile and criminal justice systems, in part, due to zero tolerance school discipline policies and practices, disproportionate application of student suspensions, high stakes testing and administrative practices that adversely affect children of color, poor children and children with learning disabilities or learning differences.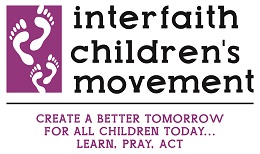 Interfaith Children's Movement (ICM) was founded in 2001 in response to the adverse conditions affecting children in our state, including high rates of juvenile justice involvement, educational failure and child sex trafficking.
ICM advocates on behalf of Georgia's children at the policy and services level by engaging faith communities in calling for justice and servicing the needs of children across Georgia. Our primary methods include:
Education- informing and training faith communities and others on what we know about children's issues.
Advocacy- appealing to those who can make a difference (faith communities, families, community coalitions, legislators, corporations, etc.)
Mobilization – motivating and consulting with faith communities to act, speak up for, and service the needs of children.
Networking- connecting faith communities and individuals to information and service programs that can help children and families.
Information Resourcing- providing access to materials, data and/or expertise through advocacy organizers, agencies or other means with the goal of increasing the quality and access to programs and initiatives that serve Georgia's children.
ICM began its work on ending the school-to-prison pipeline in 2008 and held its first "School-to-Prison Pipeline" forum in 2009 at the Adamsville Recreation Center in Atlanta, GA, in collaboration with Georgia State University's School of Social Work. Recognizing that our children's educational success depends on their ability to stay in school, ICM further developed this effort into an ongoing statewide campaign to raise awareness of this systematic process of removing children from the formal education process in our public schools. ICM's "Every Child A Learner" (ECAL) campaign embraces the right of every child in Georgia, especially children with developmental disabilities, to receive the highest quality public education because there's no such thing as a child who can't learn.
Visit the Interfaith Children's Movement website.
The Gwinnett Parent Coalition to Dismantle the School to Prison Pipeline (Gwinnett SToPP), is a parent-led community-centered advocacy group focused on reversing the School-to-Prison Pipeline (STPP) trend. The organization was formed in April 2007 by two parent advocates seeking to answer the growing frustration of the number of schools relying on harsh punishment, and law enforcement to address minor school misconduct. The coalition seeks to build and strengthen relationships within the community in two constructive ways:
Increase public awareness of the injustice that all children face within the educational system as it relates to the pipeline and the judicial process.
Promote policy changes through data accountability and fact-based incident reporting which serve to support and strengthen the dismantling of the school-to-prison pipeline in Gwinnett County.
Gwinnett SToPP works to fulfill its mission of dismantling the school-to-prison pipeline by empowering the students and parents most impacted by that pipeline to demand safe, supportive public schools. Gwinnett SToPP works under the theory that schools must be accountable to the communities they serve, and parents and students should be active participants in decision making about their schools.
Visit the Gwinnett SToPP website.
Gwinnett SToPP and ICM began working together concertedly on the School-to-Prison Pipeline in 2009. The organizations' commitment and synergy have not waned. In 2010, the organizations led a joint statewide initiative with the American Civil Liberties Union of Georgia, Atlanta Community Engagement Team, Georgia Appleseed, and Georgia State Conference of NAACP for the 100 Stories in 100 Days campaign. The purpose of this campaign was to gather real-life stories and suggestions of those affected by the STPP and incorporate these stories into a statewide plan based on creative community based solutions as well as proven local and national strategies for dismantling the pipeline.
In 2012, the Securing the Education Pipeline campaign was launched by the organizations in partnership with the American Civil Liberties Union of Georgia, 2025 Black Men & Boys Network-Atlanta Community Engagement Team, and the Advancement Project (D.C.). The campaign conducted community awareness and training forums in metro Atlanta, Gwinnett County, Macon, Valdosta and Waycross to empower communities to leverage Local School Councils as a tool for dismantling the STPP.

The organizations continue to work on Securing the Education Pipeline by focusing on the prevention of the arrested learning that occurs when we suspend and expel our youngest students from school. For the past three years, the Georgia Association of Positive Behavioral Support has requested the organizations to facilitate a workshop on STPP at their annual conference
From Lockers to Lockdown – School to Prison Pipeline Year One Grant Report (PDF)