Making a Difference - Winter 2022 (English & Spanish)
In "
Expert Update
," Senator Sally Harrell (D-40) talks to Making a Difference about Senate Bill 208 which is aiming to fully fund the NOW/COMP waiver waiting list. She explains what that means, how it will impact people with intellectual/developmental disabilities, and why she needs YOU to tell your stories to lawmakers.
(Hint: Register for Advocacy Days!)
The next article in our series, "
Living Independently
," continues the discussion with DBHDD's Ron Wakefield, director of the Department of Developmental Disabilities, and how self-direction as a model of long-term care service delivery that prioritizes participant choice, control and flexibility in Georgia.
Finally, the Georgia Council on Developmental Disabilities is excited to kick off its new
Five Year Strategic Plan
(2022-2026) that will drive the Council's work to develop and fund more programs and initiatives across the state that support people with developmental disabilities.
The issue also continues its
Self-Advocacy Spotlight
; a profile on
Mentra
, a new company that is making employment more inclusive; and so much more!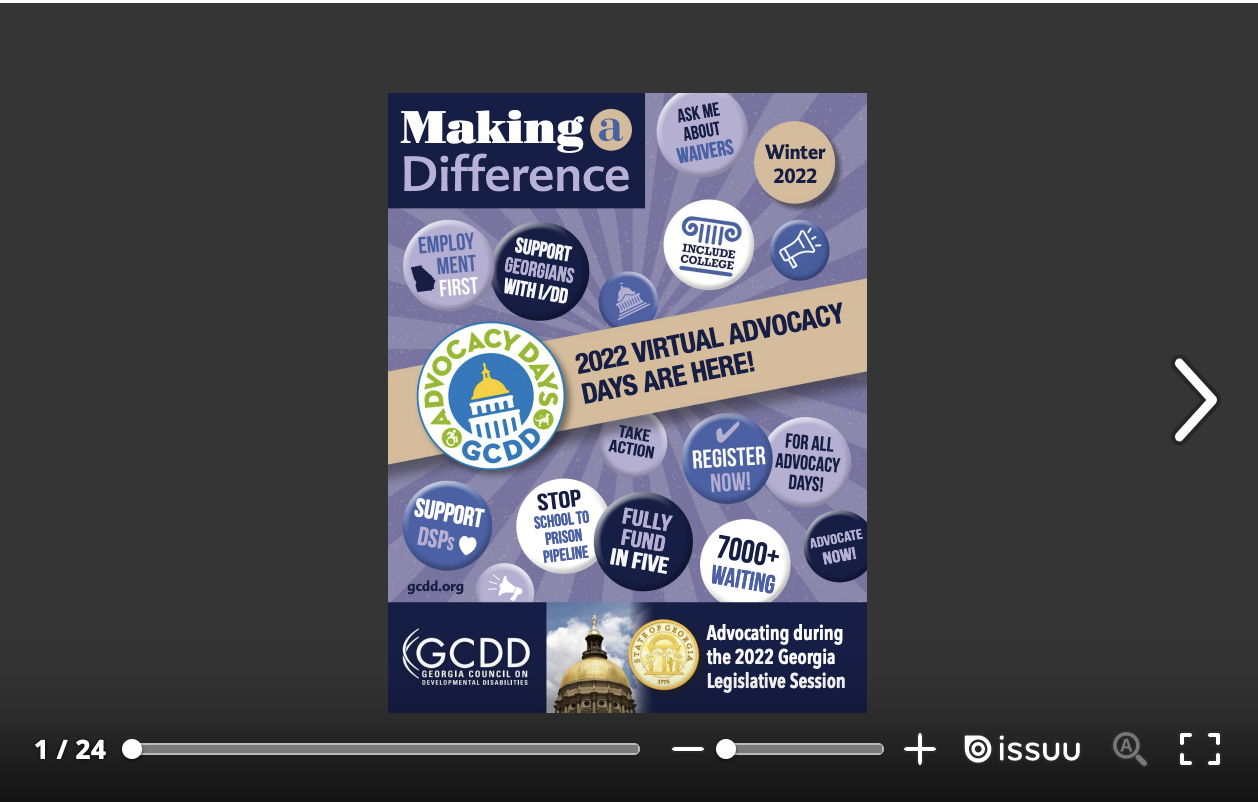 Download the PDF here.
Download the Large Print version here.
Audio Version
GCDD se complace en expandir nuestro alcance a otras comunidades ofreciendo nuestra revista trimestral en español.
Haga clic en la imagen abajo para ver la revista en línea.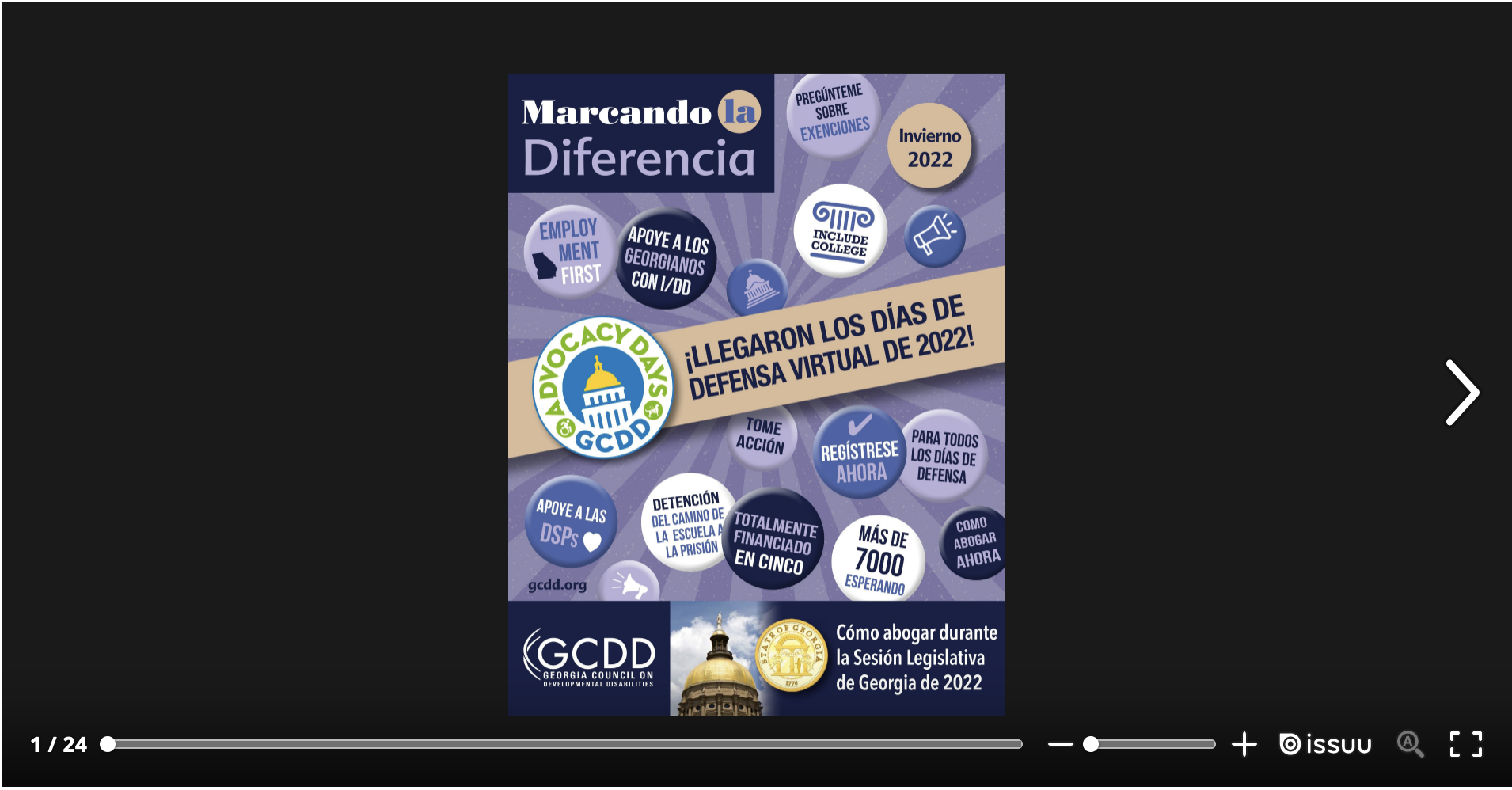 Haga clic aquí para descargar el pdf en español.
Haga clic aquí para descargar la versión en español con letra más grande.