A Digital Newsletter from the Georgia Council on Developmental Disabilities • June 2023

The Georgia Council on Developmental Disabilities newsletter keeps you up-to-date on the latest news, from what's happening with public policy in Georgia to COVID-19 updates to upcoming events.
In This Issue:
---
A Message from GCDD Executive Director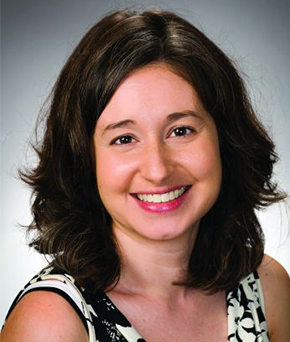 I love the legislative session. I am passionate about public policy, and I am an expert on public policy. That is my happy place! It's such an intense season and with this being my first one as GCDD's Executive Director, I was happy to be a part of it.
During this year's session, our public policy team pushed for people to email their legislators and over 6,000 emails were sent. This had a huge impact! Through this effort, I feel like we've come a long way educating people on how hard it is to get waiver services. I believe we are now on the path of getting Georgia to no longer have a waiting list for services.
Now that the 2023 legislative session is over, I am shifting my focus to supporting and building our membership and staff.
I've been working on re-imagining the roles and responsibilities of the Executive Director and the Deputy Director. Since my strength is in public policy and programmatic pieces, I feel it would be beneficial for the Council to have a Deputy Director. This person will oversee our operations and manage finances, look for other state or federal funding opportunities, and make sure our projects are on track. We are in the process of interviewing for this position.
We are also hiring a Public Policy Research and Development Director. This person coordinates and administers GCDD's public policy program while working closely with myself and our Legislative Advocacy Director to plan and implement comprehensive, effective public policy strategies in collaboration with Council members, staff, advocates, and partner organizations.
Our Council Chair and Vice Chair positions have seen changes, too. I am pleased to announce that Nick Perry and Lisa Newbern have switched their roles: Lisa is now our Council Chair and Nick is our Vice Chair.
Nick suggested this change after becoming a new dad earlier this year. He wanted to have more time to focus on the new addition to his family. Lisa agreed to the change, and I'm really excited for her to be in this role! Nick offered to stay on as Vice Chair which will make this a seamless and smooth transition.
Lisa and Nick have been advocating for people with disabilities for many years. Both have family members with a disability. Nick is a sibling of a younger brother with disabilities while Lisa has a son who has disabilities. They bring a strong set of advocacy skills and lived experiences to our Council, while juggling other responsibilities in their lives.
I look forward to seeing the great things that Lisa will do in her new role as Chair. I am confident that that her transition into the new role will be a smooth one. Her presence is always so positive and energetic. To me, she is a great example of "mom power!" She is a truly passionate advocate not only for her son, but for all people with disabilities and has always emphasized the importance of inclusion.
Let's welcome this new season of positive transition! This summer and beyond promises to bring many opportunities of growth for our members, staff, and the work we do to improve services and support for Georgians with developmental disabilities.
D'Arcy Robb
Executive Director, GCDD

---
GCDD releases communications survey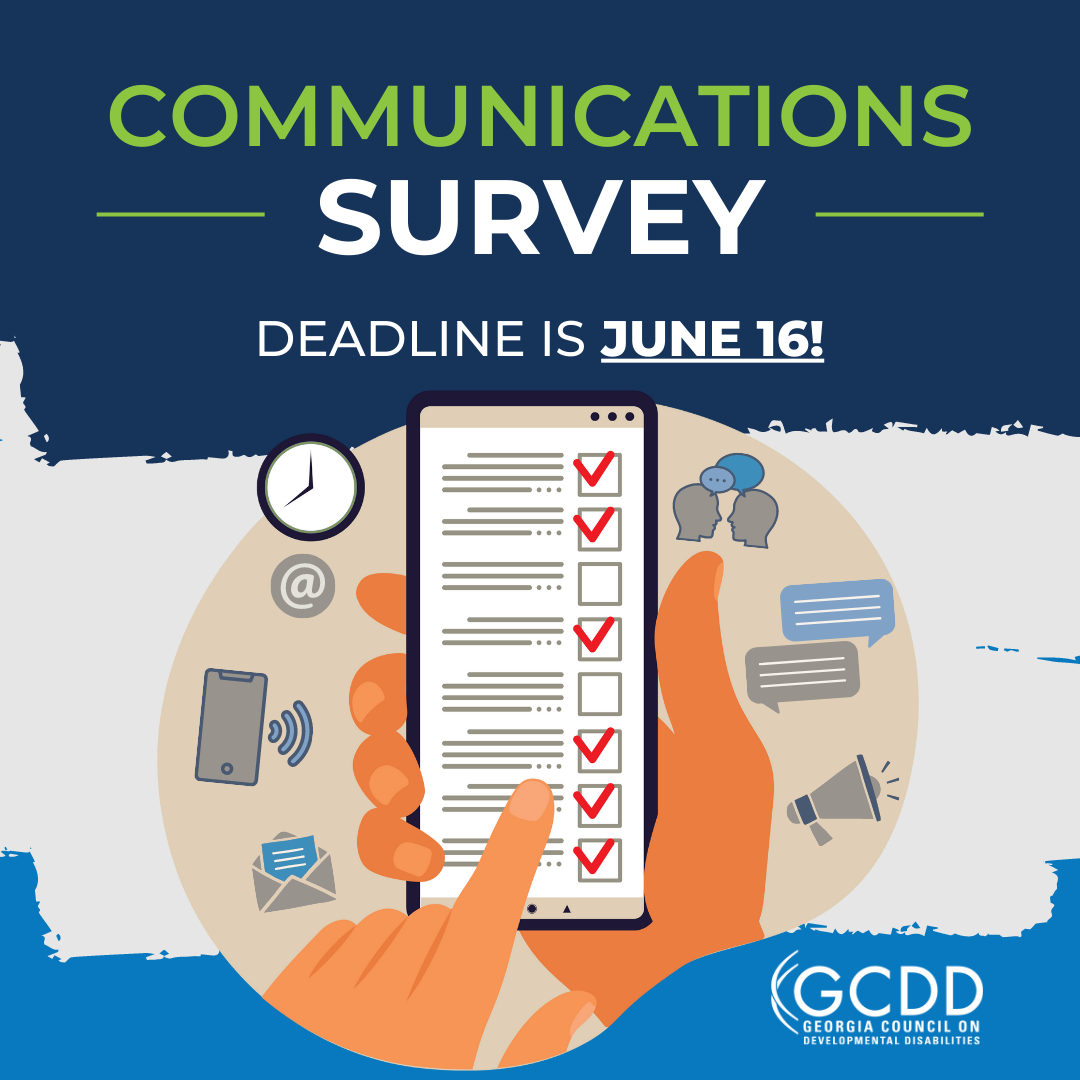 We want to hear from you. In the interest of improving our communications to people with developmental disabilities, their families and the community, the Georgia Council on Developmental Disabilities (GCDD) has released a short communications survey to learn more about what kind of information our community is interested in; and what formats and channels they like to receive information.
To take the survey, click here: https://www.surveymonkey.com/r/gcddemails
The survey is open until June 16, 2023.

---
New White Paper Identifies Technology Barriers for Georgians with Developmental Disabilities
In the summer of 2021, the Georgia Council on Developmental Disabilities (GCDD) held multiple virtual town hall sessions to discuss the issues that Georgians with developmental disabilities and their families thought were most critical for GCDD to address through our work. The strategic five-year plan that was created from these conversations included the need to address the technology divide that impacts Georgians with developmental disabilities living in rural parts of the state.
GCDD released a notice of funds available (NOFA) for a technology access whitepaper and Blue Fire, Inc, and their team Dr. Mark Friedman, Dr. Ruthie-Marie Beckwith and David Taylor were awarded the grant. In June of 2022, they began the technology access white paper with the goal to identify barriers for people with developmental disabilities to use technology and to develop recommendations to overcome these issues, particularly in rural and underserved areas.
At the start of the project the Blue Fire, Inc. team organized a 25 member Project Advisory Committee of self-advocates, family members, leaders of disability focused organizations and experts in Technology First initiatives that ensure technology access for people with intellectual and developmental disabilities. That committee developed surveys, focus groups and interviews to learn more about how technology is accessed, what barriers people encounter when trying to use technology and ways they have found to get past those obstacles. At the completion of the project data was evaluated from 170 people, including 97 people with Intellectual and Developmental Disabilities (I/DD), on their use of technology.
The data identified four key barriers to technology adoption and usage, including access to devices, access to the internet, support, and assistance in using devices, and training. Key findings from the survey indicated the continuing importance of families (49%) and Direct Support Professionals (47%) in providing technological support and assistance to people with disabilities. In addition, the Blue Fire team reported, "The most compelling results from the survey were the comparison of technology usage by the survey respondents with the general US population. This revealed limited access and use of technology by people with intellectual and developmental disabilities."
Data also showed that the usage of technology for resources such as email and video conferencing were drastically lower in groups with disabilities when compared to users without disabilities. The largest difference was seen in the utilization of telemedicine by survey respondents with disabilities reporting a 12% usage rate while the US average for those without disabilities stood at 80%. As telehealth is a critical resource for people in rural parts of the state who have physicians who are located considerable distances away it is concerning to see they are not utilizing this valuable healthcare platform.
Recently Federal Medicaid Waivers added funding for Assistive Technology as an approved service by the Georgia Department of Behavioral Health and Developmental Disabilities for the first time. Mark Friedman of Blue Fire sees this as a critical first step in Georgia to expand tech access and usage across the state.
The Blue Fire Inc, team has been awarded the project for a second year and will utilize best practices from other states utilizing Technology First engagement and legislation to create a blueprint for how Georgia can most effectively and sustainably increase numbers access and usage of technology for people with intellectual and developmental disabilities. Technology first is systems change framework where technology is considered first in the discussion of support options available to individuals and families to promote meaningful participation, and greater social inclusion, self-determination, and quality of life.
GCDD 's project manager on the contract Maria Pinkelton stated that, "This data is very informative, and we are excited to further work in this area to make the benefits of technology a reality for all of Georgia."
View Blue Fire Inc's complete Technology Access white paper here.

---
Lisa Newbern Appointed as New Council Chair, Nick Perry to become Vice Chair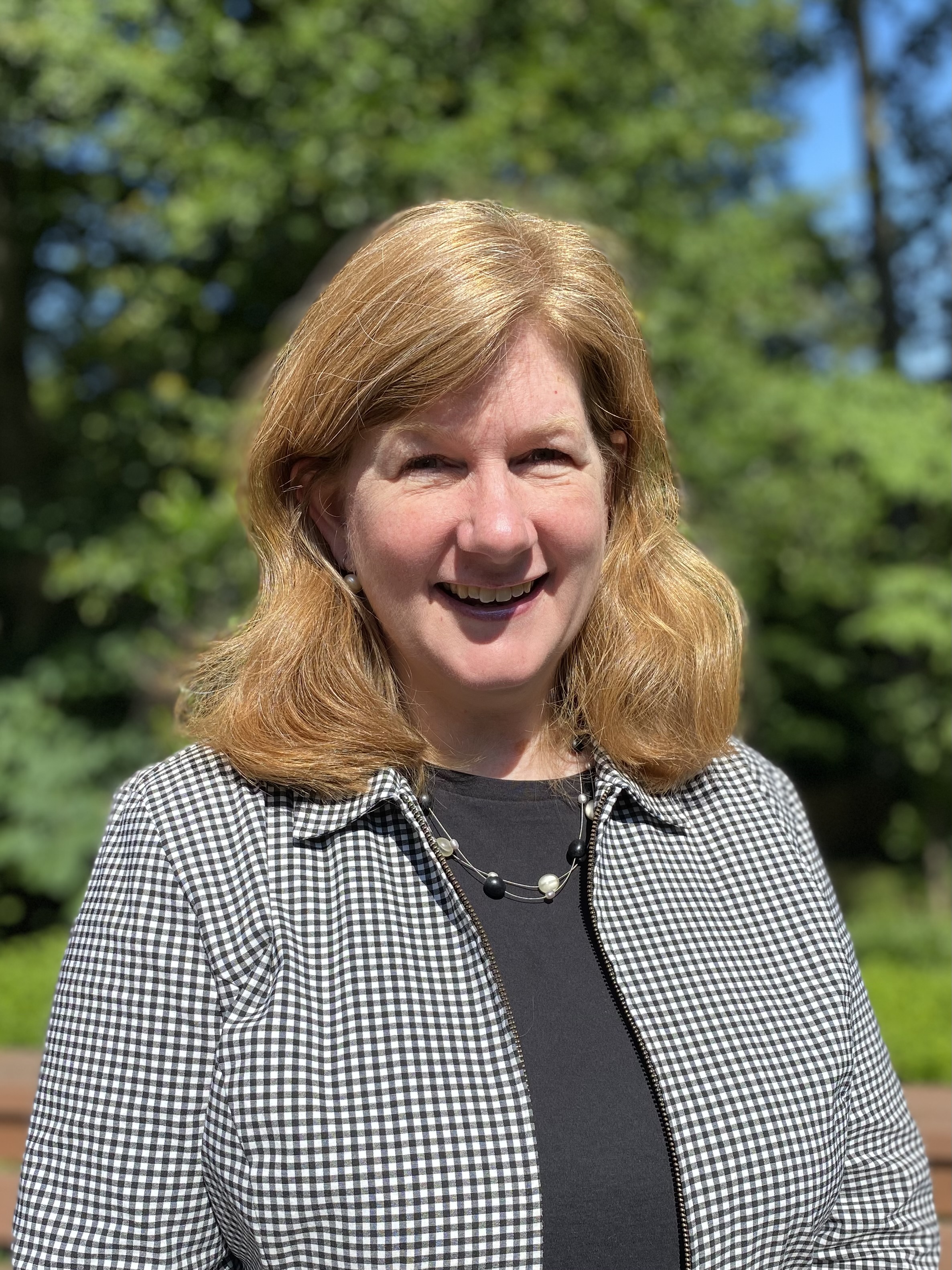 At the April 2023 Council meeting of the Georgia Council on Developmental Disabilities (GCDD), the Council approved a motion for Nick Perry to assume the role of Vice Chair after his tenure as Chair of Council. Current Vice Chair Lisa Newbern will now assume the role of Chair for the Council.
Newbern has held many roles at GCDD starting as Family Advisor from 2012 to 2014. She then was appointed as a member to the Council in early 2021. That year, Newbern served as parliamentarian, becoming the Vice Chair in January 2022. In that role, she led the Executive Director search committee, which selected D'Arcy Robb as the new director. Robb's term started in Fall 2022.
Her journey in disability began years before she got involved with GCDD. She was a child life volunteer at Children's Healthcare of Atlanta (CHOA) where she spent time playing with babies. "I fell in love with this little baby who had Down Syndrome, and just enjoyed my time with him so much," she recalls. Years later, Newbern welcomed a son of her own who was also diagnosed with Down Syndrome.
"I believe it was some sort of divine intervention having met that little baby years ago," says Newbern. "When our son was born, we never asked 'why?' We just asked, 'what can we do to make his life the best possible?'"
In her new role as Chair, she is excited to continue the work with Nick Perry, former chair and now Vice Chair. Her main goals are to continue to move GCDD's Five Year State Plan, the Council's strategic plan forward to make Georgia better for the disability community. With so much change happening today in disability policy and society itself, Newbern is encouraging individuals and families across the state to get familiar with the Council and apply to become a member.
"There is so much more that can be done, and we really want to work with our individuals, families, and caregivers to make a lasting impact," she adds. "What I hope to bring to GCDD, now as chair of the organization, is continuing to help people with developmental disabilities to live the lives that they want to live."

---
EDDIE Awards Celebrate Entrepreneurs with Disabilities
Synergies Work of Atlanta was started in 2016 by Aarti Sahgal to provide entrepreneurs who have disabilities ways to bring their business ideas to fruition through mentors, resources and community help.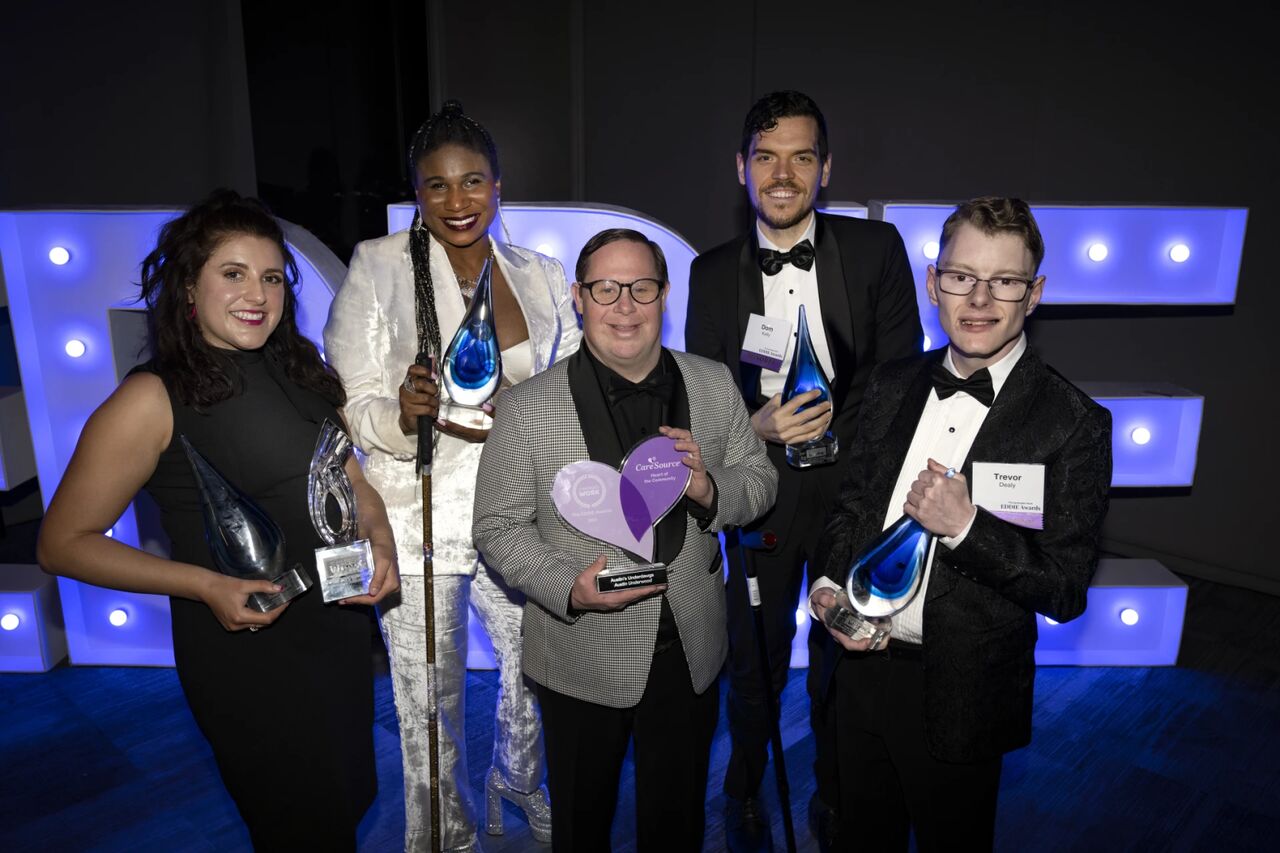 EDDIE Award Winners (photo courtesy of Synergies Work)Sahgal's focus is to challenge the low expectations that exclude people with disabilities from living their true potential. She has worked to bring the worlds of the business community and the disability community together. The programs at Synergies Work aim to support and empower entrepreneurs with disabilities. And the success stories from their clients continue to show that it's working.
Celebrating the business successes of their clients led to the creation of the EDDIE (Entrepreneurs Dedicated to Diverse and Inclusive Excellence) Awards. Synergies Work received over 80 award applications from all over the United States and winners were announced at their sold-out inaugural event of over 200 people on April 27, 2023 in Sandy Springs, GA.
The awards had five categories: Creativity, Newcomer, Techpreneur, Social Impact, and Heart of the Community. Each category highlighted entrepreneurship and entrepreneurs who have made strides in their respective fields.
The winners included:
Creativity: Lachi, founder of RAMPD - RAMPD is a platform connecting a fast-growing global network of entrepreneurs with disabilities to the music, events, and entertainment industries.
Newcomer: Trevor Dealy, founder of Trev's Trades - Trev's Trades is an artisanal soap-making company providing handmade, organic soaps.
Techpreneur: Vanessa Castaneda Gill, founder of Social Cipher - Social Cipher is a game-based social-emotional learning platform that helps neurodivergent youth understand themselves and those around them. The platform is in 220 schools in six countries.
Social Impact: Dom Kelly, founder of New Disabled South - New Disabled South is the first regional disability rights and disability justice organization in the country.
Heart of the Community: Austin Underwood, founder of Austin's Underdawgs - Austin's Underdawgs is a hot dog food truck and franchise based in Dallas Fort-Worth.
Additionally, Synergies Work presented the Entrepreneur of The Year Award to Vanessa Castaneda Gill, founder of Social Cipher, who received $10,000 in seed money towards her company to help her make a larger impact.
The evening also featured entertainment by DJ Sly, a visually impaired performer and DJ; Voices of Hope Aphasia Choir; a spoken word performance by Jasmin Duffey; and Lachi, who performed and sang for the guests.
Shan Cooper, founder and CEO of Journey Forward Strategies, provided the evening's keynote. Her company is a solutions-focused consulting firm that specializes in leadership development and organization effectiveness.
More about Synergies Work
Synergies Work is the largest community of disability-led startups in the United States today.
"We offer a free, five-week course to help entrepreneurs with disabilities turn their ideas into successful business ventures," said Sahgal. Participants leave with a solid business plan, a website, email address, an employer identification number, a limited liability company (LLC) business structure and more.
The organization also offers an intensive 11-week "Idea to Incubation" program to grow startups that uses learning labs, one-on-one coaching, grants and more. The next cohort for this program begins in January 2024 and is offered at no charge to entrepreneurs with disabilities.
When it comes to understanding and meeting her company's goal, Sahgal reflects on her mission to impact one million entrepreneurs with disabilities within the next five years through a platform of access.
The platform has three key initiatives and includes:
Building community through weekly meet-ups as well as hosting classes featuring business leaders sharing their knowledge on taxes, marketing, ChatGPT and more.
Creating a marketplace where entrepreneurs with disabilities can set up shop and sell their products and services.
Offering a Community Development Financial Institutions Fund (CDFI Fund) to provide financial backing to entrepreneurs with disabilities.
For more information about Synergies Work, as well as success stories of entrepreneurs with disabilities, visit syngergieswork.org.

---
Tags: GCDD, Developmental Disabilities, enews, newsletter