A Digital Newsletter from the Georgia Council on Developmental Disabilities • December 2021

In This Issue:
---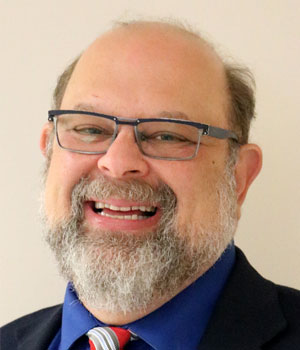 A Message from the Executive Director
On January 10, 2022, the Georgia General Assembly will begin, and it's time for all of us to advocate for the changes we want to see in the intellectual/developmental disability (I/DD) system. Last year, the Georgia Council on Developmental Disabilities (GCDD) produced 6,000 Waiting as a tool to educate advocates about the needs of people on the waiting list for home and community-based services. Now we need to take that message to the legislature. Georgia has a multi-billion-dollar surplus sometimes called the Rainy-Day Fund. Our message needs to be that for individuals and families on the waiting list it is raining, and the funds need to be made available to get the services and supports they need. Everyone should be contacting our state representative and senator to let them know that we need to address the waiting list.
This year, GCDD will support three virtual Advocacy Days to help with issues that require either legislation or budget requests. However, virtual makes it more difficult to connect with our elected officials. This means you must meet with them when they are at home or call their offices. Let them know about the issues that are important to people with I/DD. Tell them that we need to increase wages for direct support professionals, and we need to end paying people with I/DD subminimum wages.
As I wrote in Making a Difference, I will retire from GCDD on May 1, 2021. One of the activities I am most proud of is the development of a strong advocacy program. It brings joy to me when I think about Disability Day at the Capitol going from a few people in one room to over 3,000 people. There were times when we had so many people attending Advocacy Days that there were lines of people in wheelchairs trying to get into the Capitol and talk with their legislators. As a community, we have made our voices heard.
Finally, I want to say thank you to Teresa Heard who has resigned as a GCDD member. Teresa most recently served as Vice-Chairperson. Teresa has been a great member and reminds us about the needs of rural Georgia. However, most importantly, Teresa has prepared her son Derrick to be his own best advocate.
We hope you enjoy reading this newsletter, and we want to hear from you. Let us know your thoughts and comments about the magazine by writing to .
Eric E. Jacobson, GCDD Executive Director
---
Public Policy for the People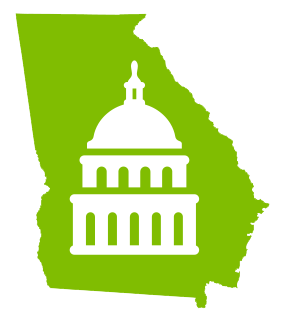 Public Policy for the People provides public policy updates as it pertains to people with disabilities here in Georgia.
Hello Advocates, the Georgia Council on Developmental Disabilities (GCDD) Policy team has been working hard to tackle the special legislative session. The special session closed on Monday, November 22, 2021. With the redistricting process behind us and some important committee meetings done, we are excited to take a break for the holidays. Below are the highlights of the special session and information about our upcoming Advocacy Days!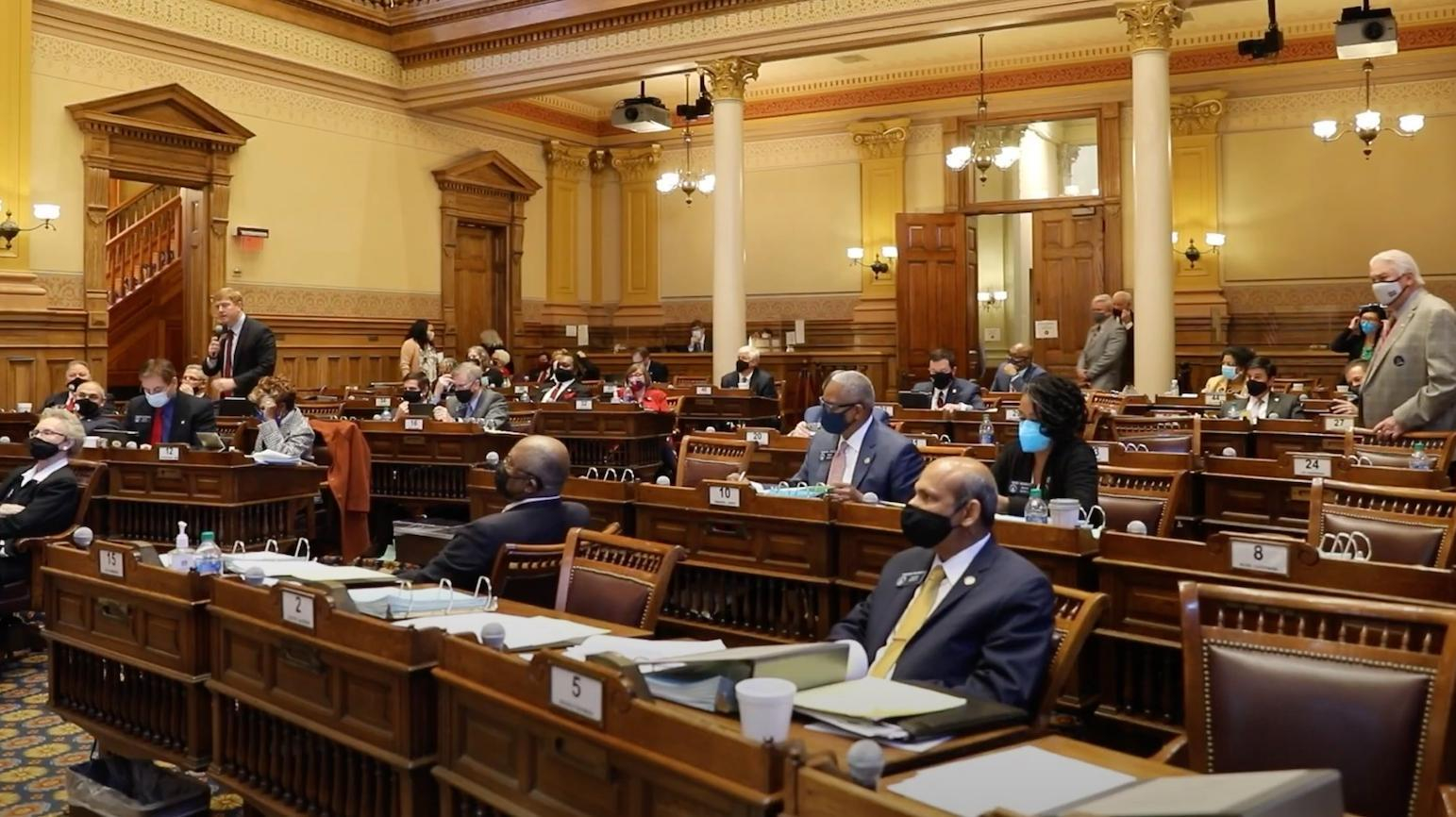 On November 3, Governor Brian Kemp called for a special session regarding the proclamation for redistricting in the state of Georgia. Before getting to the drawing of proposed districts, the Georgia Legislator held eleven meetings across the state this past summer to seek public opinion on how the maps should be drawn. After receiving the public's opinion and comments, the Georgia Senate and House of Representatives started the debate and have now created a new state Senate map and a new state House map.
Currently, the Republicans hold enough seats in both the House and Senate to draw the districts. The Chairman of the Senate Redistricting Committee, Senator John F. Kennedy, has made a point to not draw any Senate incumbent into another district. In the House, there has been a lot more controversy around redistricting. Currently the Georgia House of Representatives has 180 members, some of which are having their districts changed. There is a strong suspicion that some of the House members will be challenging some of their Senate colleagues. They are currently working on finishing out the Federal House districts which will bring some state representatives into a new district.
GCDD is looking forward to an interesting legislative session in 2022. With the Biannual approaching, we will see some bills that haven't been passed, finally get reintroduced and possibly passed during the session.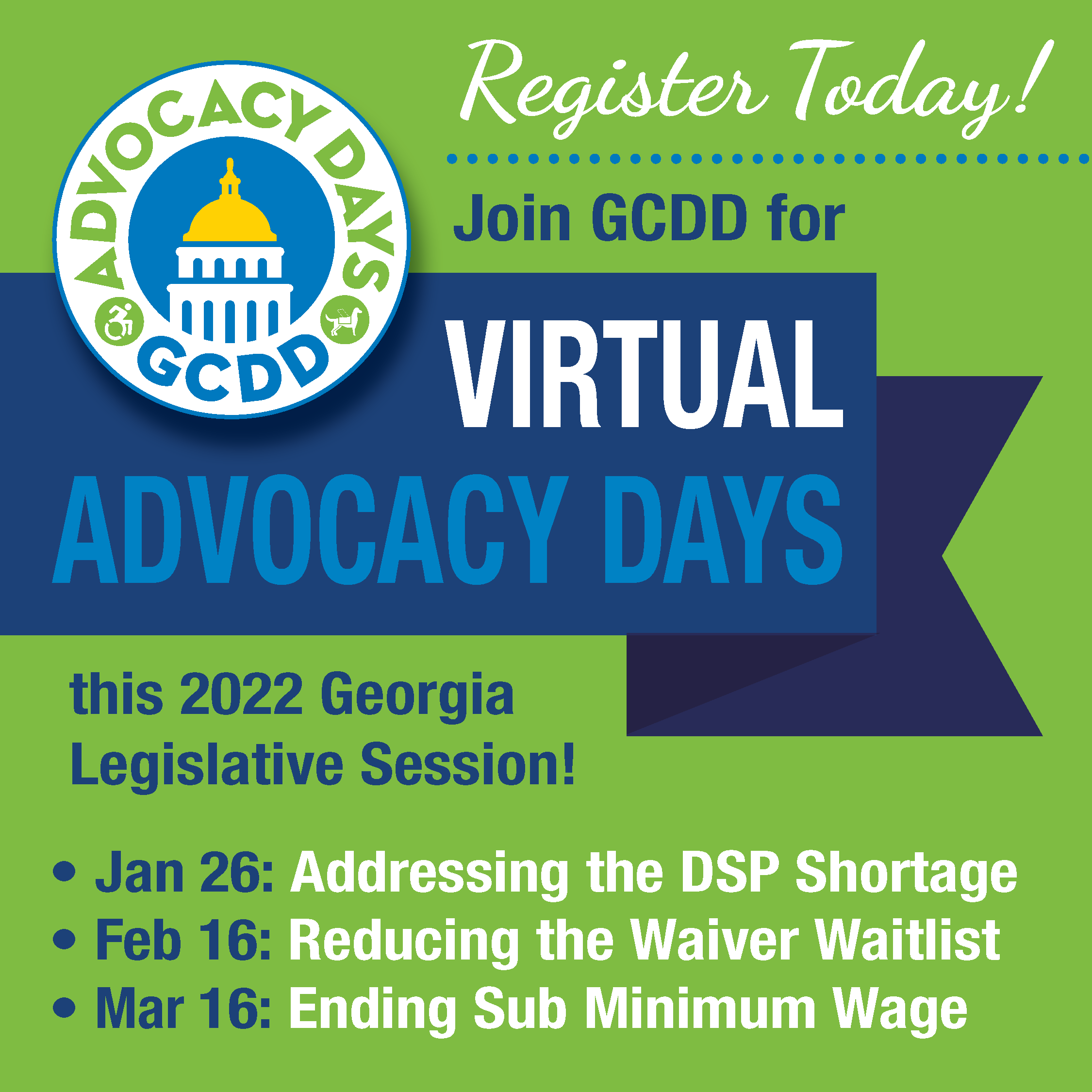 We are also really excited to announce our 2022 Advocacy Days for the 2022 legislative session. After surveying the community, we were able to come up with GCDD's Legislative priorities. The 2022 Advocacy Days, which will be virtual, are as follows:
Wednesday, January 26th: Addressing the Direct Support Professional Workforce Shortage
Wednesday, February 16th: Reducing the NOW/COMP Waiver Waitlist
Wednesday, March 16th: Ending Sub Minimum Wage Practices
Register for the 2022 Advocacy Days!
(Advocacy Days dates are subject to change based on the legislative session calendar.)
Please be sure to look out for more details about how to sign up and participate with us during the scheduled Advocacy Days. In the meantime, we encourage everyone to reach out and get to know their legislator. Go to Open States to find your state representative.
As always Advocates, visit GCDD's website to stay up to date with all the latest GCDD advocacy opportunities and information.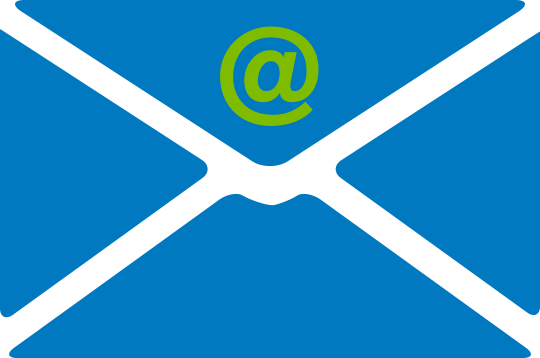 GCDD Public Policy Team
Public Policy Research & Development Director Dr. Alyssa Miller:
Legislative Advocacy Director Charlie Miller:
---
By Naomi Williams, GCDD Vaccination Project Coordinator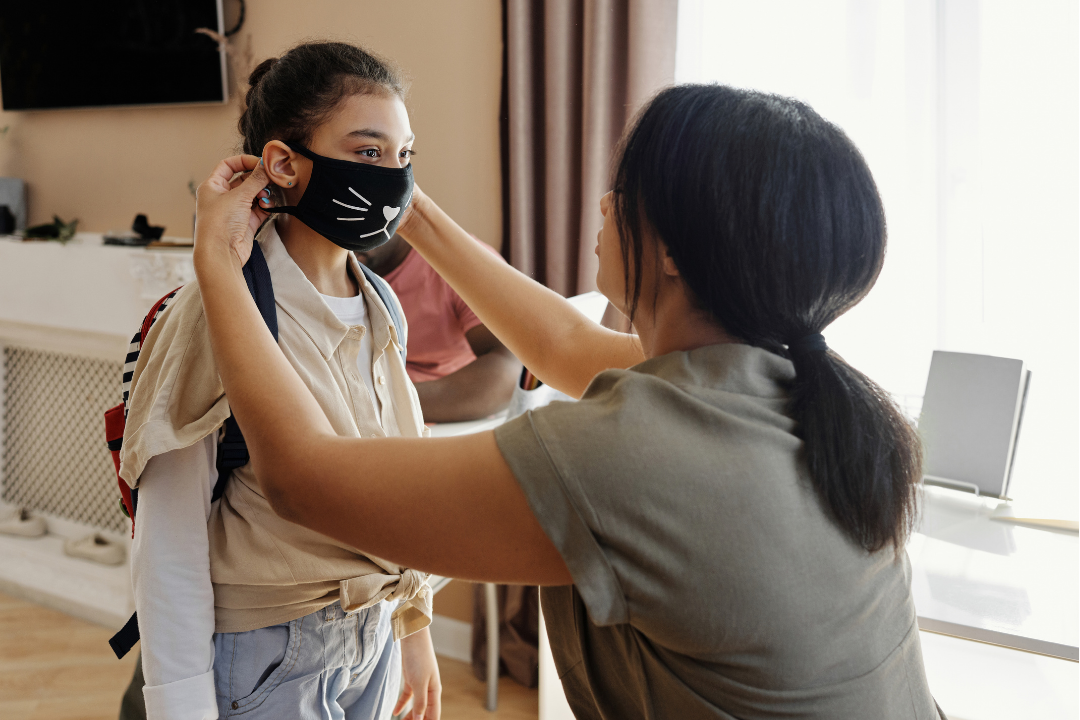 We are nearing the end of 2021, and COVID-19 is still prevalent and a huge topic of conversation in the world today. As we embark on the holiday season, we must remain vigilant in doing our part to lessen the spread of COVID-19 and its variants. It's important for us to be mindful that the virus can impact people in different ways; for some, the effects of contracting COVID-19 is no more than a cold; while for others, it is catastrophic and life altering. We, personally, won't know how the virus will impact us until we contract it. We know there aren't any guarantees that getting vaccinated will prevent a person from getting COVID-19. What we have learned and do know is that vaccination significantly reduces the need for hospitalization and death.
Children ages five to 11 years old are now able to receive the Pfizer vaccine. As you choose the best route for your child(ren) and family, we encourage you to have honest, open, and clear conversations with your child and child's pediatrician.
As the parent of a 12-year-old with chronic complex medical care, I too was in a conflicting state of "what's the best decision" to make regarding vaccination. After talking with my son and his pediatrician and talking through the risks versus the benefits of contracting COVID-19 or variant or vaccination, we opted for the vaccination.
Vaccination Information
Currently, 50% of Georgians are fully vaccinated. GCDD and its partners in the Developmental Disability (DD) Network have been working cooperatively and strategically with the updates to share with individuals with I/DD , their family members, and caregivers. June through October 2021, GCDD held listening sessions to hear from communities about their concerns, confidence, resistance, hesitance, and overall questions related to COVID-19 vaccination and its impact.
We strive to combat misinformation communicated to communities, and one way we've learned to do this within the I/DD's community is by providing and helping families access information in their native language. The webinar sessions include American Sign Language (ASL) and Communication Access Realtime Translation (CART) – live real time transcription. On November 17, 2021, the DD Network hosted a COVID-19 information session in Spanish for parents and caregivers of children ages five to 11 years old. A big thank you to Dr. Nelly Mizrahi of Emory Healthcare for sharing important information and answering participant questions.
On December 8, another information session in English will be provided for parents and caregivers. Parents of children ages five to 11 will be on the call, sharing their experience, questions and route to vaccination decision making. We are also pleased to have Dr. Marshalyn Yeargin-Allsopp, the Chief of the Developmental Disabilities branch at the Centers for Disease Control and Prevention (CDC), and pediatricians Dr. Natalia Benza and Dr. Jennifer Zubler.
Register for the English webinar via Zoom on December 8 at 6 p.m.
Frequently Asked Questions (FAQ)
Who is eligible to be vaccinated?

Individuals aged five years and older can receive the COVID-19 vaccine.

Who is eligible for a booster shot?

All adults, 18 and older, who received their second Pfizer or Moderna shot at least six months ago, can receive a booster shot. Those who received the Johnson & Johnson shot can get a booster shot two months after their first.

How much does it cost?

Vaccination is free to you, and no payment is required.

Where can I or my child get the vaccine?

call your child's pediatrician
call your local health department
call your local pharmacy
call or
How will the vaccine impact the other conditions or medications that my child or I take on a regular basis?

Talk to your primary care doctor or your child's pediatrician about the medical conditions and medications that are being taken and the concerns that you have.
As we strive for balance and a sense of normalcy to our lives, it will take all of us doing our best and our part in protecting ourselves, our loved ones, and our community. Remember, there are several ways we can do this: 1) get vaccinated 2) wash your hands 3) wear a mask – especially if not feeling well 4) physically distance and stay 6 feet apart from others.
Go to the Georgia Department of Public Health COVID-19 Resources website to stay up to date on COVID-19 resources.
---
Two New Staff Members Join GCDD
GCDD has welcomed two new staff members to their team this past month.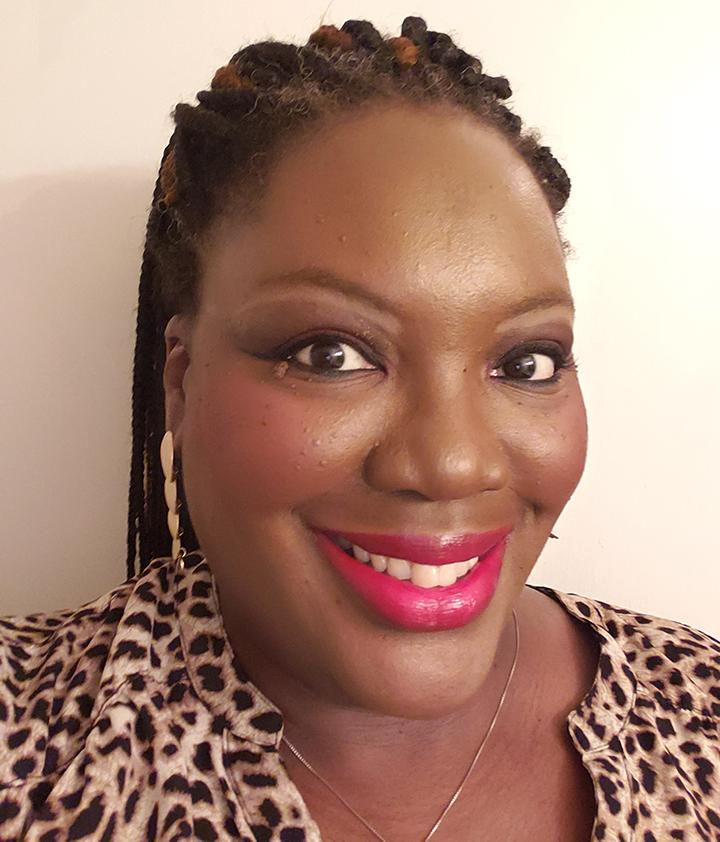 Tianna Faulkner
Tianna Faulkner is the new Media Relations Director for GCDD. Her duties include overseeing the Making a Difference Magazine, the GCDD e-newsletter, and Annual Report. In addition, she will handle all media relations for the Council. Faulkner has a Bachelor of Arts Degree in Mass Media Arts, with a concentration in Public Relations from Clark Atlanta University. She is currently pursuing an MBA degree from Mercer University.
A seasoned public relations professional and former journalist, Faulkner's experience has been with various public relations agencies and nonprofit organizations. Her areas of expertise are in marketing, branding, promotions, and media relations. Faulkner is a member of the Public Relations Society of America (PRSA). She has been recognized by the Lupus Foundation of America, Georgia Chapter, for excellence in her public relations work.
In joining the GCDD staff, Faulkner said, "I have always wanted to work for an organization whose mission is to serve and better the lives of others. My goal is to use my voice, skills, and talents to help others indirectly or directly."
A resident in metro Atlanta, Faulkner lives by the Clark Atlanta University motto, which is "To Find a Way or Make One." Faulkner added, "I also believe that you should never give up on your dreams." She is an active community volunteer and enjoys reading, travelling, and spending time with her family and friends.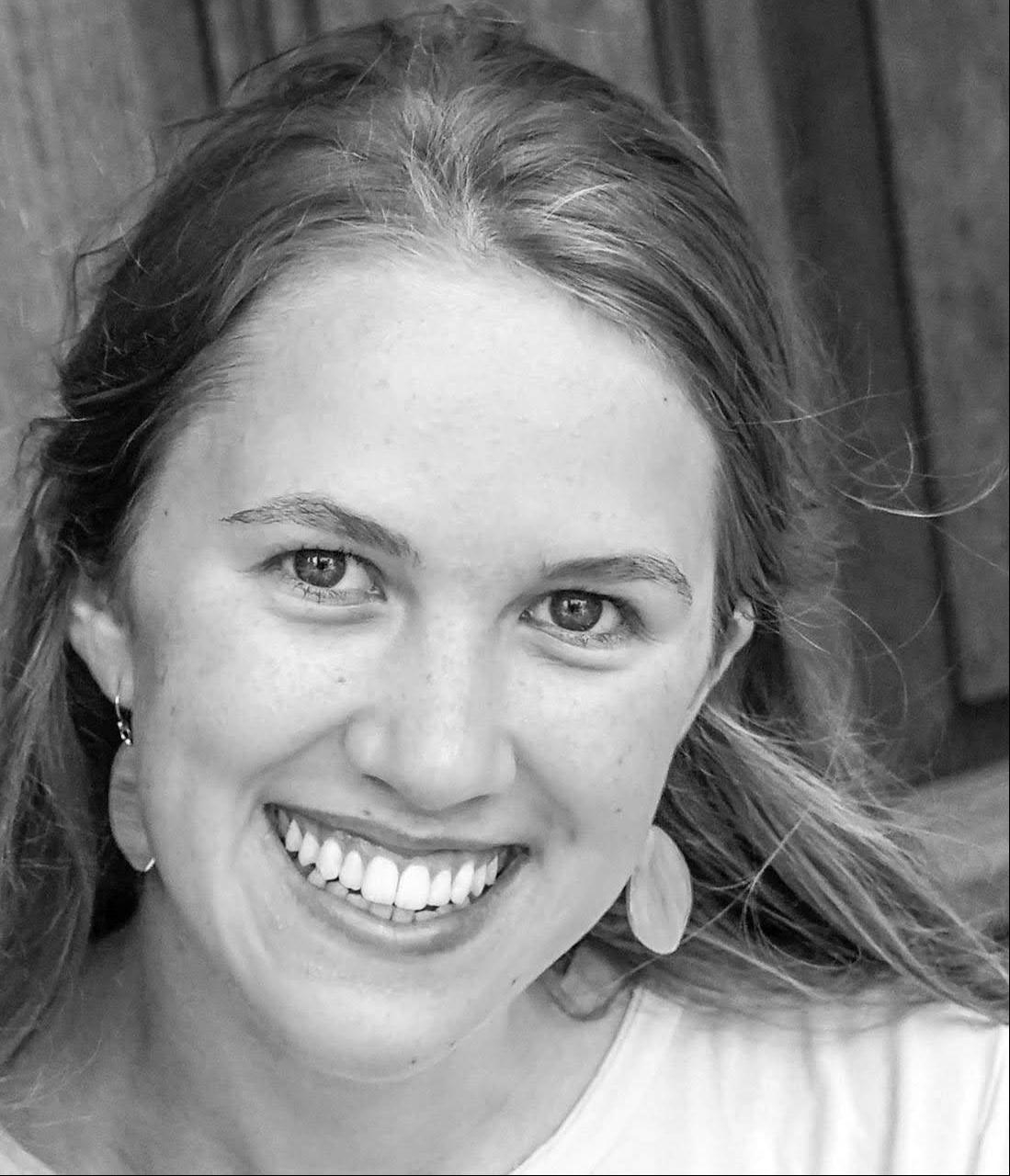 Isabel KnofczynskiIsabel Knofczynski is GCDD's new Public Policy and Advocacy Fellow, supporting the Council's mission of promoting public policies that create an integrated community for Georgians with I/DD. Her work will include tracking legislation, researching, and developing policy materials, and attending committee meetings during the legislative session.
Currently an undergraduate studying Public Policy at Georgia Tech, Knofczynski has had the opportunity to complete coursework and contribute to research on the complexities of the legislative process. She is looking forward to using what she has learned and applying that to promoting GCDD's policy agenda.
Knofczynski is the oldest of eight children, and three of her younger siblings have disabilities, including Down syndrome and autism. "I'm passionate about any opportunity to use the tools of policy and law to impact people's everyday lives, especially by promoting the creation and development of integrated communities. People with disabilities have historically faced exclusion from certain communities, and I'm excited to advocate for their continual and intentional inclusion. This role felt like the perfect opportunity to combine my professional experiences and skill set with a policy area that I am passionate about," Knofczynski said.
Originally from Savannah, Knofczynski now resides in Atlanta. She loves to travel and has been to 49 of the 50 United States, with Alaska remaining on her list to visit. She has traveled both domestically and internationally, spending the last four summers doing road trips and camping.
---

2022 Advocacy Days (virtual) from 10:00 a.m. to 1:00 p.m.
Wednesday, January 26th: Addressing the Direct Support Professional Workforce Shortage
Wednesday, February 16th: Reducing the NOW/COMP Waiver Waitlist
Wednesday, March 16th: Ending Sub Minimum Wage Practices
Register for the 2022 Advocacy Days.
Tags: GCDD, Developmental Disabilities, enews, newsletter