A Digital Newsletter from the Georgia Council on Developmental Disabilities • September 2021

The Georgia Council on Developmental Disabilities newsletter from keeps you up-to-date on the latest news from what's happening with public policy in Georgia to COVID-19 updates to upcoming events.
In This Issue:
---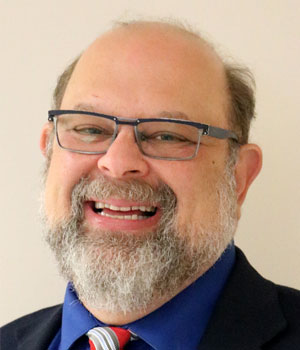 A Message from the Executive Director
Dear Friends,
August and September are usually those months when children begin returning to school or families are taking their last vacation of the summer. In state government that used to mean quiet time to think about what took place during the past year and begin preparing the upcoming legislative session. Not anymore! August and September have become very busy months in preparation for the work that must be done as we move into preparing budgets and having new plans. This month's newsletter provides an update on the work that GCDD and advocates statewide have been conducting.
For more than 15 years, GCDD has led the battle to eliminate the waiting list for home and community-based services for people with intellectual/developmental disabilities. This work resulted in the production of 6000 Waiting, an award-winning documentary that has been seen by self-advocates, family members, advocates, policymakers and other interested individuals across the globe.
It was shown to the board of the Department of Behavioral Health and Developmental Disabilities. Members of that board expressed a desire to figure out a solution to the waiting list. But – we need YOU to put pressure on the DBHDD board. They need to know that addressing the waiting list is a priority.
At its July meeting, GCDD members adopted its next five-year plan. This plan tells us the direction that GCDD will go during this period. Read my article about the plan in this newsletter but here is a hint: The goals of the plan are 1) to create systems change around the issues of employment, transportation, health care and housing; 2) to support and expand opportunities for individuals with intellectual/developmental disabilities to share their voice and take leadership of the disability movement; and 3) to make sure that issues of justice, equity, diversity and inclusion are a part of all the work that we do.
We hope you enjoy reading this newsletter and we want to hear from you. Let us know your thoughts and comments about the newsletter by writing to
Eric E. Jacobson, GCDD Executive Director
---
Public Policy for the People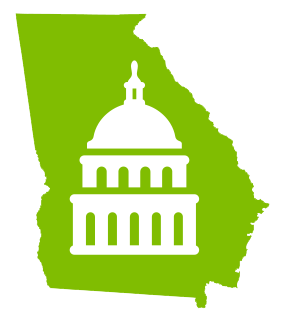 Public Policy for the People provides public policy updates as it pertains to people with disabilities here in Georgia.
Honoring Direct Support Professionals
Every September, we celebrate direct support professionals (DSP) and their invaluable contribution to the disability community with the Direct Support Professional Recognition Week, taking place this year during September 12th-18th.
Many of us know personally the dedication that direct support professionals have to their work and those that they support, and we wanted to honor their work by focusing this Public Policy for the People on the work that is taking place in Georgia to ensure that direct support professionals are adequately supported in their professions. As we've mentioned in previous issues, Georgia is experiencing a direct support professional workforce shortage and crisis seen all over the country.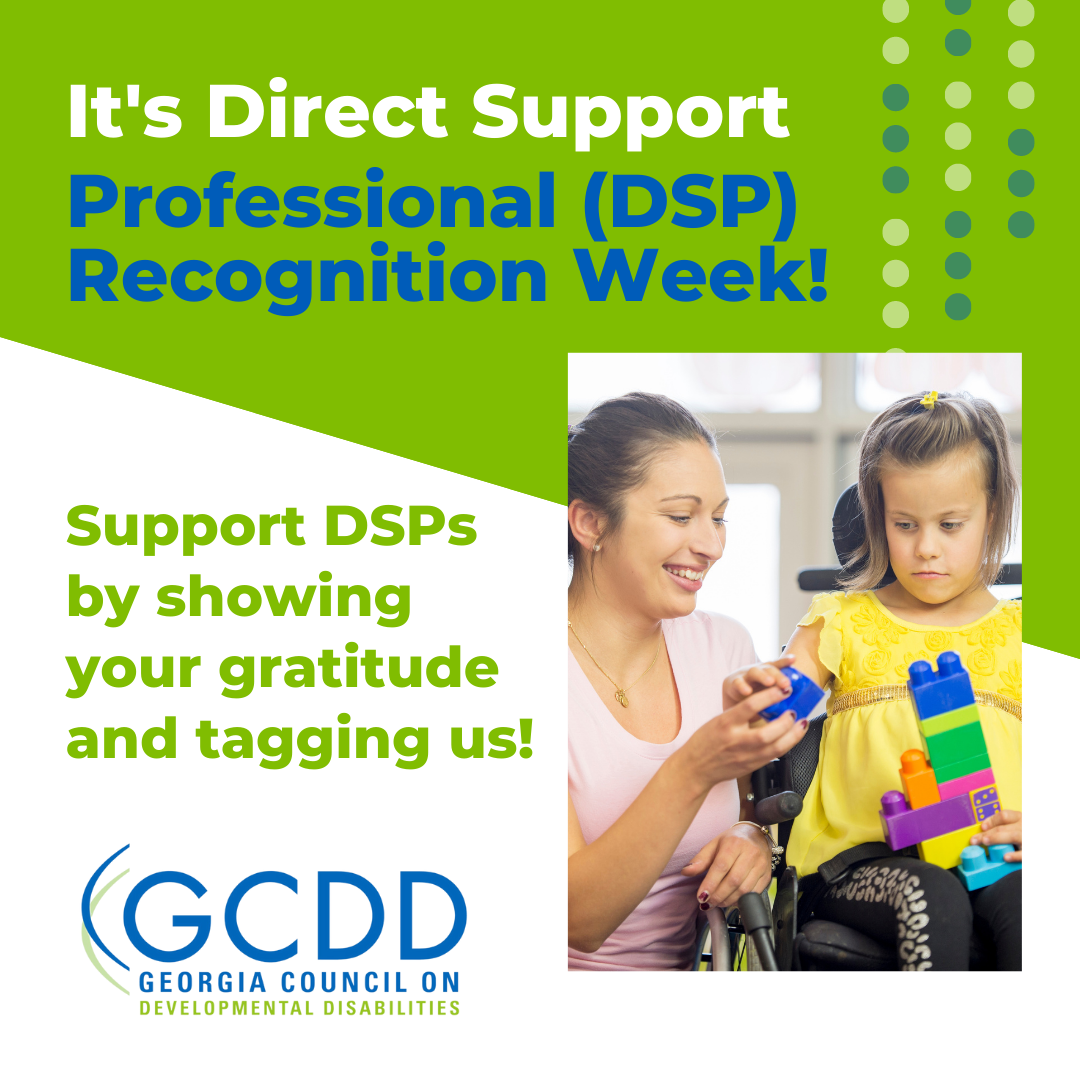 This crisis exists primarily because direct support professionals are often not paid at a rate that is fair given the importance and difficulty of the work that they do, and they also don't typically receive benefit packages for their work or have opportunities to advance in their profession. These issues were all highlighted and studied during Georgia's 2018 House Study Committee on the Workforce Shortage and Crisis in Home and Community Based Settings, as well as in GCDD's 2019 white paper "The Direct Support Professional Workforce Crisis: Challenges, State Approaches, and Opportunities for Georgia", written by Dr. Carol Britton Laws.
Given the work that needs to be done, we were encouraged to see through the American Rescue Plan Act Georgia is set to receive approximately $500 million to enhance, expand, and strengthen home and community-based services, which includes the work of direct support professionals. Georgia submitted their initial spending plan in July, which can be read in full here, and included some planning related to direct support professionals.
Georgia stated it intends to provide reimbursement rate increases and specialized payments such as hazard pay, shift differential pay, and one-time signing bonuses and/or retention bonuses, which they believe will assist in the workforce shortage and retention challenges. Reimbursement rates will be increased for the ICWP waiver and the Elderly and Disabled Waiver, and the following services should see temporary payment enhancements: crisis stabilization units, crisis service centers/temporary observation core services, community service boards, behavioral health agencies providing services under the Medicaid rehab option, and the IDD workforce 1915(c) HCBS services. In addition, Georgia plans to assess the HCBS workforce, with a focus on direct service provider retention, recruitment, and career development.
Although GCDD is encouraged to see direct support professionals included in the spending plan, we do believe Georgia has an opportunity to invest its dollars into recommendations that have already been provided to them, both in the House Study Committee report and the GCDD white paper mentioned above. GCDD will continue to advocate to state agencies partners to ensure that direct support professionals are prioritized in future planning, and we will continue to monitor the spending of funds and the related effects on the workforce.
Stay tuned for additional announcements on how GCDD plans to expand our support for the direct support professional workforce in its new five-year strategic plan starting October 2021!
Participate in the 2022 GCDD Legislative Session Planning Survey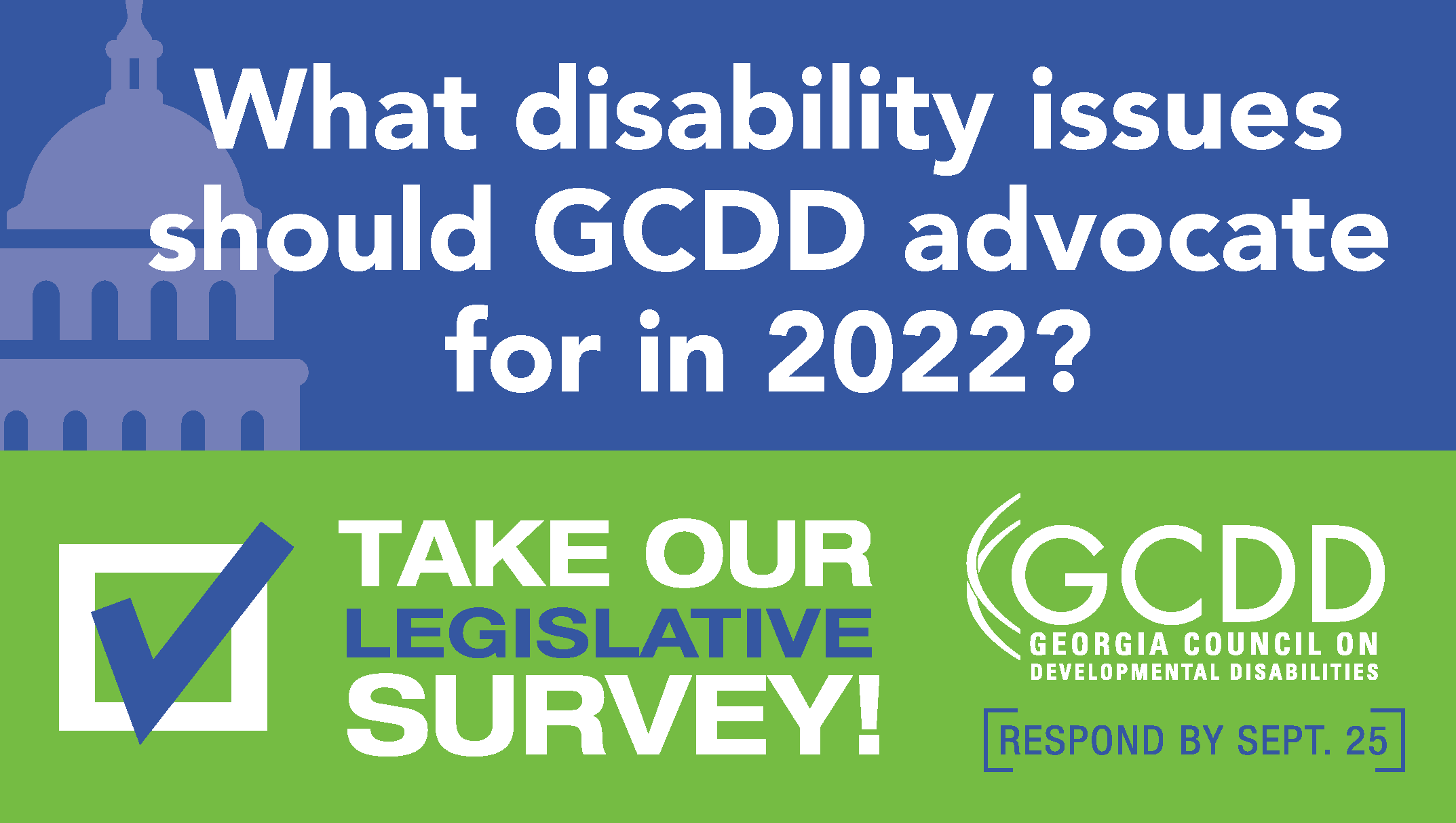 Every summer, GCDD's Public Policy team begins the planning process for Georgia's upcoming state legislative session. To be most effective in its advocacy, GCDD typically leads on 2-3 priority areas each session, while also supporting its partner organizations in their efforts.
So, they would like your input! Provide feedback on GCDD's 2022 legislative priorities, as well as its 2022 Advocacy Days through the survey and share how you want to advocate for services and supports for the disability community in Georgia.
The survey is open till September 25, and your feedback is very important.
Thank you for taking the time to help us plan for the upcoming legislative session, and we look forward to hearing from you!
GCDD Public Policy Team:
Public Policy Research & Development Director Dr. Alyssa Miller:
Legislative Advocacy Director Charlie Miller:
---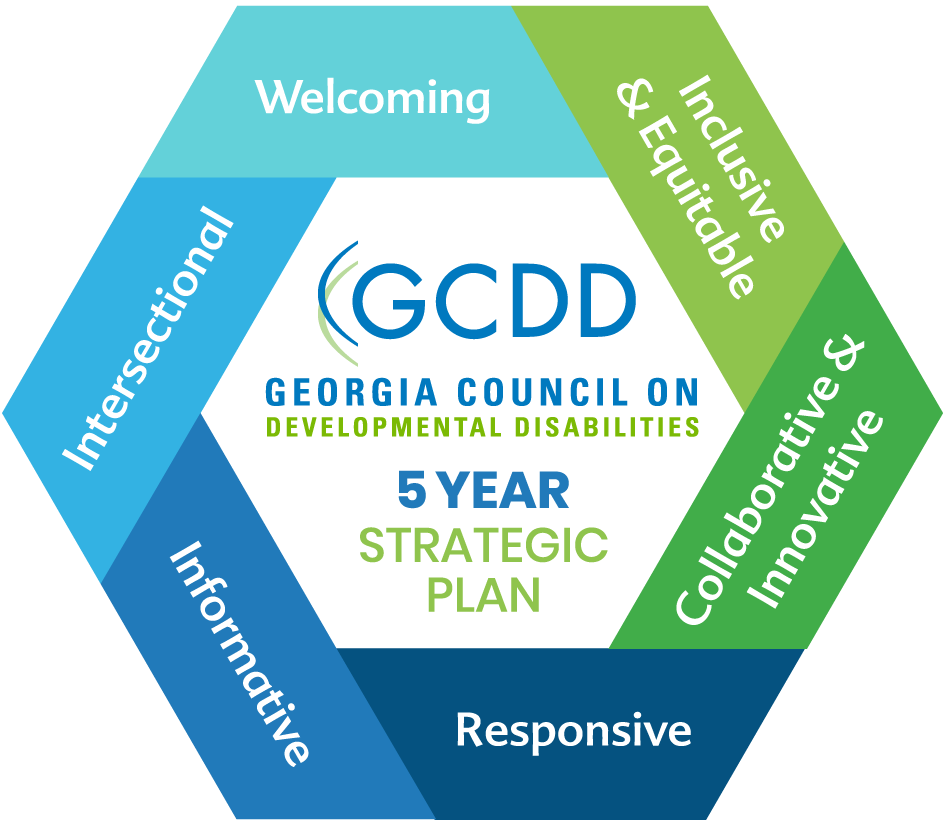 The Developmental Disabilities Bill of Rights and Assistance Act is the federal legislation that creates Developmental Disability Councils, Protection and Advocacy Agencies, and University Centers for Excellence in Developmental Disabilities. One of the requirements for Developmental Disability Councils is to prepare and implement a five-year plan that indicates the important issues in a state and how the Council will use its resources to address those issues.
For the past year, members of the Georgia Council on Developmental Disabilities have been listening to individuals, families, advocates and policymakers about the issues that exist and how GCDD may use its resources. We heard from hundreds of people from around the State about the need to address the waiting list, increase employment, housing, transportation, and healthcare opportunities, and to remember that Georgia is bigger than just Atlanta.
GCDD members and staff used this input to decide upon the goals, objectives and activities that we will use over the next five years. We decided upon three major goals: 1) to create systems change around the issues of employment, transportation, health care and housing; 2) to support and expand opportunities for individuals with intellectual/developmental disabilities to share their voice and take leadership of the disability movement; and, 3) to make sure that issues of justice, equity, diversity and inclusion are a part of all the work that we do.
Within each goal are a set of objectives and activities. While there is not enough space to list every objective and activity, here is a highlight of what we will be working on. We believe there is work to be done to understand where we are as a state around employment, housing, transportation and healthcare. This means that we will be asking you more about what is needed in your part of the State. We will continue to use this information and others to advocate for a legislative agenda that includes eliminating the waiting list, increased wages and support for direct support professionals and eliminating subminimum wages for workers with disabilities.
We need your involvement and GCDD will develop and support coalitions to address these issues. We want to include organizations that are not disability related but have common purpose and agenda. We want to build the largest and most effective self-advocacy movement in the country. Finally, we want to make sure that individuals across the state regardless of geography, economic status, race, ethnicity, gender or religion have equitable access to services and technology to participate in society.
See the entire plan at: https://gcdd.org/about/new-five-year-strategic-plan-2022-2026.html
---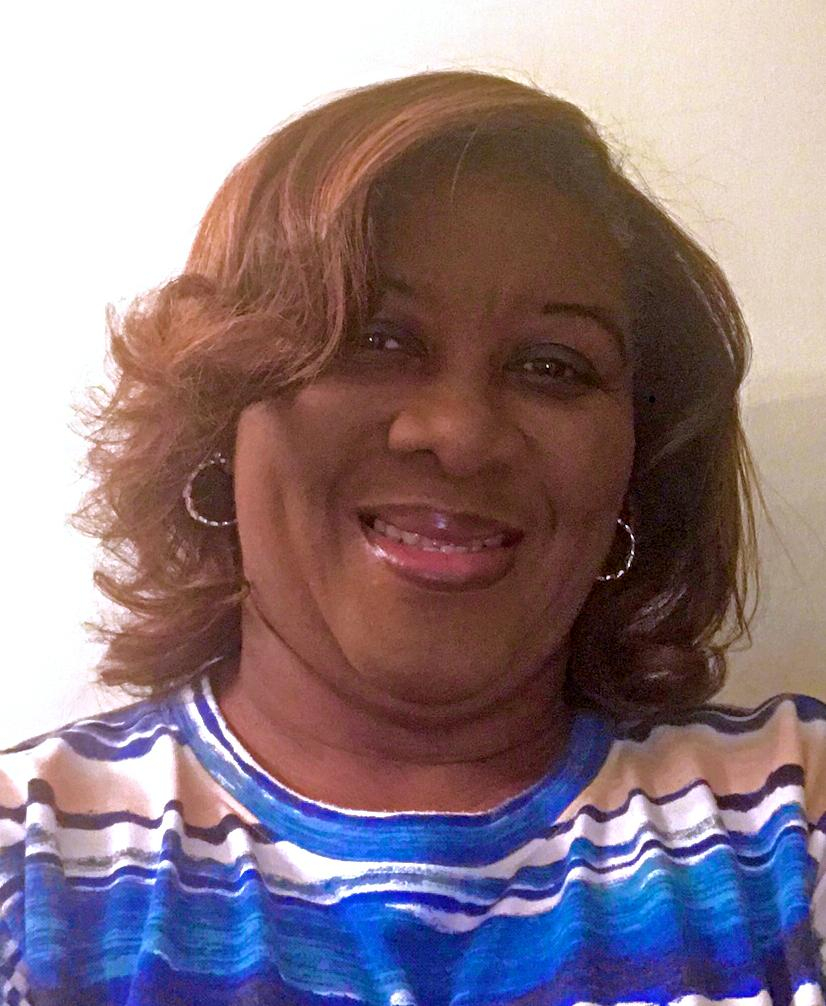 Tonya Fair
The Georgia Council on Developmental Disabilities (GCDD) announced two individuals have joined their office staff recently. Tonya Fair is the new Fiscal Manager for GCDD, and T'Airia Samuel has been selected for the role of Grants Manager.
Fair holds a degree in Business Management and Marketing from Auburn University at Montgomery. She has 24 years of experience in the field of finance and contracts with the State of Georgia. As part of helping GCDD achieve its goals, she strongly feels that "Everyone needs to be provided equal opportunity and treated fairly, regardless of their disability."
As Finance Manager, Fair will be responsible for:
Finance, accounting, and fiscal control functions.
Accounts payable, accounts receivable and general ledger.
Analyzing information and preparing reports to document financial activities.
Prior to COVID, Fair loved to go to plays, concerts, musicals, art exhibits and sporting events. She really enjoys family gatherings and children's activities, especially with her nieces and nephews.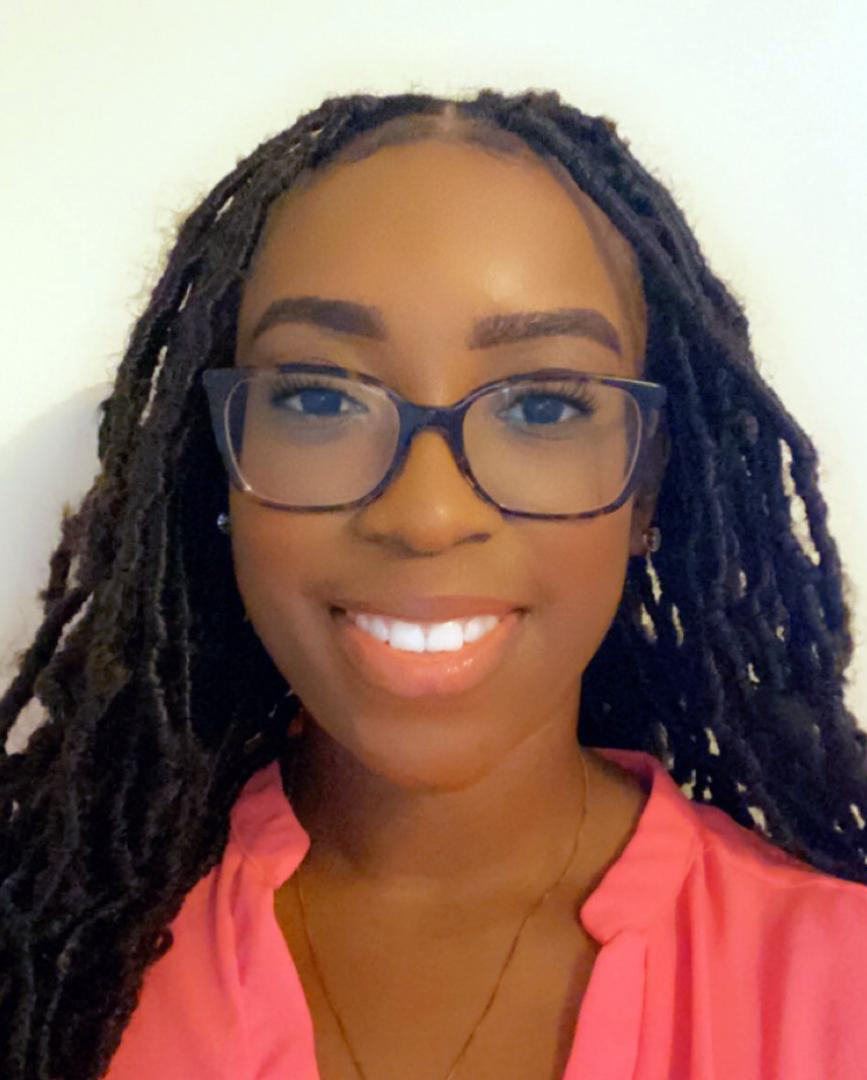 T'Airia SamuelSamuel, GCDD's Grants Coordinator, is a Florida A&M graduate with a bachelor's degree in Political Science. She worked for the State of Florida for three and a half years in various positions including as a claims analyst to provide relocation assistance to victims of domestic violence, sexual assault, and human trafficking. She also served as a grants manager assisting Florida consumers whose homes were damaged or demolished because of hurricanes.
Samuel's duties as Grants Manager includes:
Coordinating grants and contract management functions.
Assisting in the development of policies and procedures for grants/contracts management.
Having comprehensive knowledge of Federal Performance Measures and Program Performance Reports requirements.
She will also provide technical assistance to Council members, staff, and grantees regarding the DD Suite contracts management system.
Regarding her position with GCDD, Samuel said, "I chose this specific role because I have a desire to help those who need it. My previous roles showed me the different struggles people face daily. All struggles are not, in fact, the same, but being able to help someone by providing resources, a helping hand, or a kind word is fulfilling to me."
In her time outside of work, Samuel says she enjoys sketching and painting.
---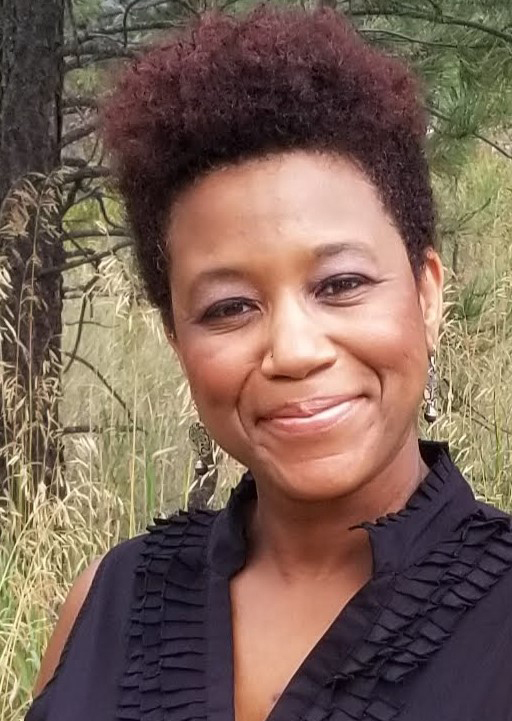 Naomi WilliamsAs the Georgia Council on Developmental Disabilities (GCDD) continues to see a need for additional education regarding the safety of the COVID-19 vaccine, as well as the disproportionate access barriers to the vaccine for people with disabilities, they recently welcomed Naomi Williams as GCDD's COVID-19 Vaccination Project Coordinator. Williams was also the Council's Public Policy Fellow.
In her role, Williams will assist GCDD's partners throughout the state to ensure access to education, information, and vaccination for COVID-19. The goal is to maximize effort while minimizing duplication which includes hosting and participating in community listening sessions, providing technical assistance for pop-up vaccine clinics, and overcoming barriers such as transportation and support for those wanting to be vaccinated.
"My plans are to listen and to build connections so we can continue building communities where everyone's well being is thought of and planned for regardless of where in the state they live. The goal is to get our communities safe and build a playbook of how to better reach and serve them as we move forward," Williams explained.
GCDD is currently engaged in two primary areas of work to overcome some of the hesitation and barriers to the vaccine. One area is transportation assistance and Williams wants people to be aware that travel reimbursement is available for taking your community member to a COVID-19 vaccination site. The reimbursement and reporting process is easy and can be found here.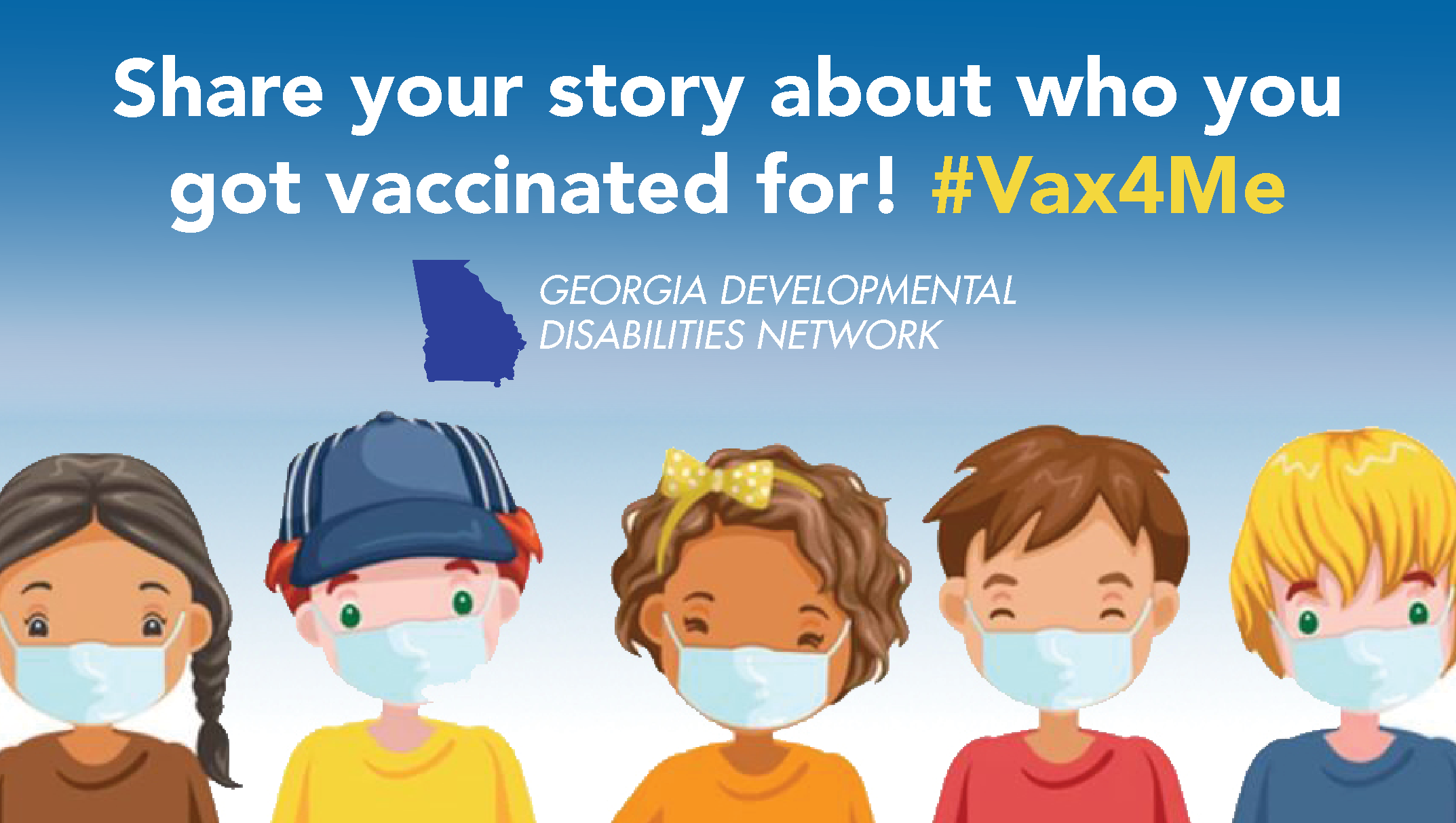 The other area is a media campaign to uplift the positive stories of people with disabilities who have received the vaccine and is promoting the Georgia Developmental Disabilities Network (GDDN) #Vax4Me campaign aiming to recognize the vulnerability of the small subset of our community who would want to be vaccinated if they could but for whom the vaccine isn't either available because of their age or medically advisable because of their health. This #Vax4Me campaign invites families and other individuals who have been vaccinated not only for their own health, but also for the benefit of those around them, to share their stories through video of why they decided to get vaccinated and/or for whom they got the vaccine.
"The campaign is new and is beginning to gain traction. We have heard from several parents who want to get their child vaccinated, but cannot due to their child being too young. I've met one family of five who have been together, in their home, over 500 days. The parents are working from home, and the kids are doing virtual school. Their entertainment consists of weekend rides in their van. This family has three children, two who are medically complex and two that are under the age of approved vaccination," Williams said.
Williams added, "We have and continue to hear hesitation about the risk vaccination could have on exacerbating those with chronic health conditions. Our message is if you can get vaccinated, please do so to protect yourself and others. Together we can get through this."
GCDD also anticipates releasing Notices of Funds Available for COVID-19 work around the state and invites the community to stay-tuned to the GCDD website for opportunities to submit project proposals.
If you have any questions, concerns, or would like to host a listening session, contact Williams at .
---


Direct Support Professional (DSP) Recognition Week is September 12th-18th.
This week is an opportunity to show gratitude to the dedicated, innovative direct support workforce that is the heart and soul of supports for people with disabilities. Thank you for your hard work, DSPs!
Tags: GCDD, Developmental Disabilities, enews, newsletter