A Digital Newsletter from the Georgia Council on Developmental Disabilities • June 2021

In This Issue:
---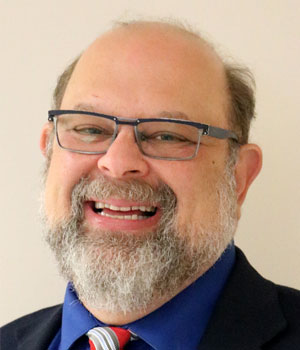 A Message from the Executive Director
Dear Readers,
Can you believe summer is here? In the past six months, a lot has changed in Georgia...and the country! The Georgia General Assembly closed its 2021 session passing bills and signing them into law; vaccine rollouts encouraged many Georgians to get their vaccine; and GCDD continued its work to develop its next strategic plan for the next five years.
Our 2021 Advocacy Days wrapped up, and we were excited to present the inaugural Virtual Advocacy Awards! Three outstanding advocates were recognized for their efforts to make Georgia a better state for people with developmental disabilities. Meet the recipients below.
Now that summer is here, we know you all want to go spend time with your friends and families whom you haven't seen in a long time. We hope you enjoy your time and stay safe. But also, remember that advocacy never stops!
Take some time this summer to build relationships with your legislators and share with them what works and doesn't work in your community. Change happens when YOU take action, advocates.
We hope you have a safe and fun summer, and keep in touch with us through our website and social media channels or reach out to us any time at
---
Public Policy for the People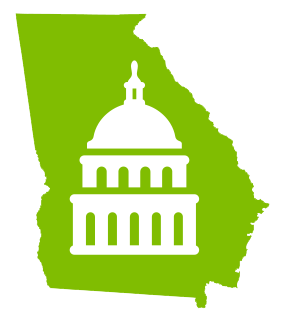 — Charlie Miller, GCDD Legislative Advocacy Director
Public Policy for the People provides public policy updates as it pertains to people with disabilities here in Georgia.
How in the world are you doing, advocates? The sun is shining, the birds are chirping and summer is here! We have made it through a rough and rocky legislative session, but that does not mean our advocacy stops.
Your state legislator is now back at home – reaching out and connecting with them is more important than ever. In this Public Policy for The People edition, we are going to go over our feature bill signing, summer advocacy strategy ideas, and many more topics.
During this session, our advocacy took many different forms from moving our Advocacy Days to a virtual platform to doing a lot of legislator visits via Zoom due to the Covid-19 pandemic.
But no matter what, we did not let anything get in our way of pushing for some great bills that impact people with disabilities.
One of the many bills we helped get to the finish line was House Bill 128, also called Gracie's Law. This bill will help fight against organ transplant discrimination for people with disabilities. It was introduced last year by House of Representative's Rick Williams from Macon but was held up because of the pandemic.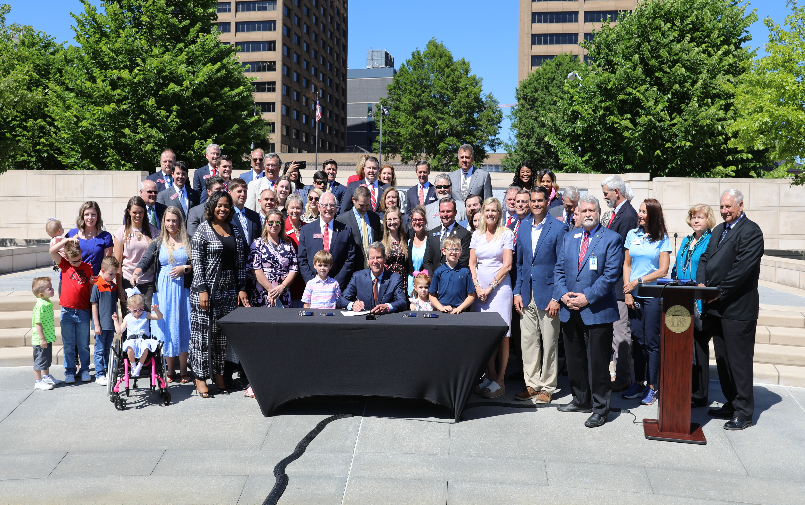 Photo Credit: senatepress.net, Kessarin HorvathThis year, the Georgia Council on Developmental Disabilities (GCDD), along with the Down Syndrome Society of Atlanta, and Arc of Georgia worked to get HB 128 re-introduced and then pushed forward all the way to the desk of Governor Brian Kemp. We were excited to hear that the governor wanted to have this signed into law with the disability community by his side.
While we are extremely happy to see Governor Kemp sign some really good bills into law, now is the time to start planning our summer advocacy.
Georgia's state Legislators are only in session January through April, which gives us a great opportunity to advocate about disability issues in their community.
When you are reaching out to your legislator, make sure you tell them that you are a constituent in their district. If you do not know who represents you, you can always look up your legislator on Open States. On this site, you will be able to find out who your state and federal representatives are.
This is a good resource for any advocate looking to get to know your state and federal officials. Every time you reach out about a disability issue, you create opportunities to teach them about the community members that they serve.
Now, that summer is upon us and your legislator is easing back into normal workdays, feel free to reach out and connect with them. Invite them to get coffee and join your next community event. They want to hear from you even when you don't have a problem. They love knowing things that they worked on made an impact in your life.
In an attempt to bet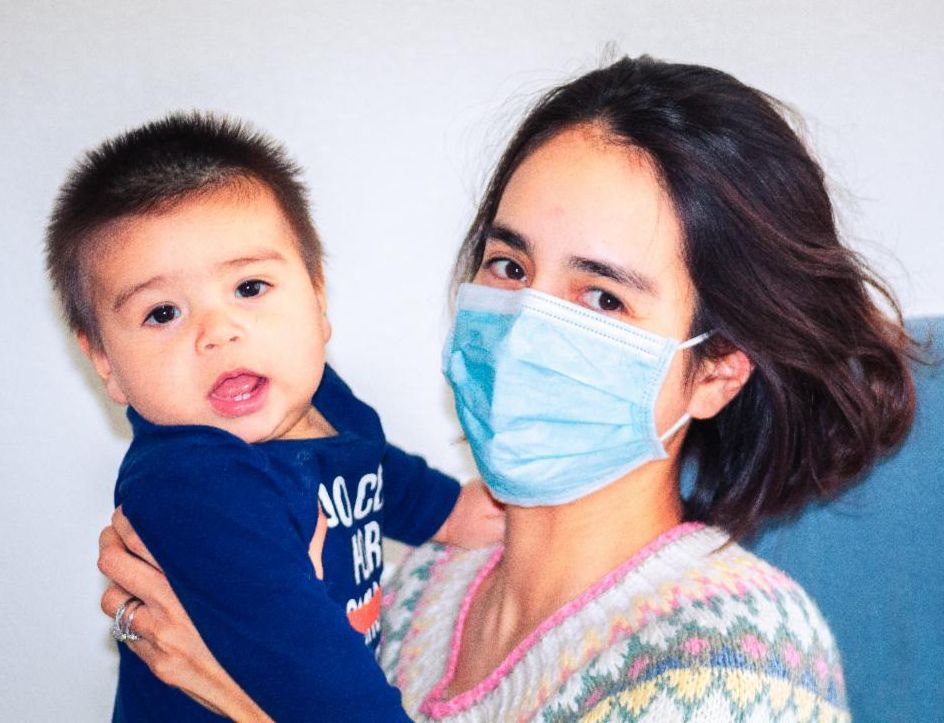 ter understand the disability community's thoughts on the COVID-19 vaccine, GCDD's Public Policy Fellow Naomi Williams spearheaded an effort to collect responses via a public survey.
We heard from 275 respondents, and two-thirds identified as parents of a person with a disability, and a little less than one-third identified as a person with a disability. An overwhelming majority, approximately 81 percent, reported that they wanted to receive the vaccine. In fact, approximately 66 percent of the respondents indicated that they had already received the vaccine. The primary reasons people listed for wanting to get the vaccine were to keep themselves safe and to keep their loved ones safe.
Of all respondents, approximately 13 percent indicated they did not want the vaccine, and another 6 percent stated they were unsure if they would or would not get the vaccine. The primary responses people provided for not wanting the vaccine, or being unsure of whether to get it, were that the vaccine was too new and a worry that there might be bad side effects from the vaccine.
Of important note is that people with disabilities were more likely to report not knowing where to get a vaccine and not having a way to get to a vaccination site as reasons they had not yet received a vaccine.
Although the sample size of this survey is small, it is encouraging to see that the majority of respondents had received a vaccine or indicated that they would like to receive the vaccine. We continue to see a need for additional education regarding the safety of the vaccine, as well as the disproportionate access barriers to the vaccine for people with disabilities.
GCDD is engaging in two primary areas of work to overcome some of those barriers, one being transportation assistance through a partnership with the Arc of Georgia, and the other being a media campaign to uplift the positive stories of people with disabilities who have received the vaccine. We will continue to look to the community for guidance on how best to support the vaccination effort across Georgia.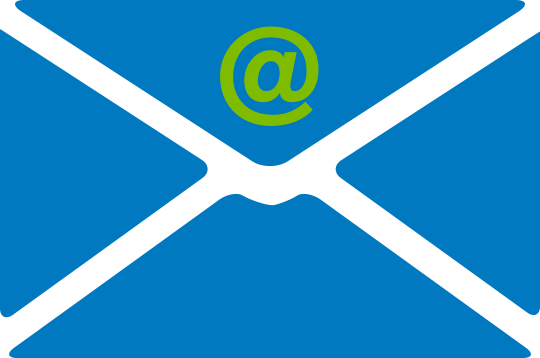 GCDD Public Policy Team
Public Policy Research & Development Director Dr. Alyssa Miller:
Legislative Advocacy Director Charlie Miller:
---

The Georgia Council on Developmental Disabilities (GCDD) held its inaugural 2021 Virtual Advocacy Awards on April 15 to honor those in the developmental disability advocacy community who have made great strides through education and action.
Representative El-Mahdi Holly, representing District 111 in the Georgia House of Representatives, was honored with the Legislative Champion Award, which acknowledges a Georgia General Assembly member for their work and support of the disability community.
Representative Holly worked closely with GCDD to introduce legislation aimed at improving employment supports and services for people with developmental disabilities and actively participated in the council's advocacy days this session.
He has lived in Henry County since 2003 and is focusing on serving the working families of District 111 in Georgia. The district, which is located exclusively within Henry County, covers portions of the cities of Hampton, Locust Grove, McDonough, Stockbridge, Jonesboro and Jenkinsburg.
GCDD's Stronger Together Award was given to an organization that is dedicated to growing the advocacy movement throughout the state of Georgia. The 2021 honoree is The Leadership Collective of Uniting for Change. This group led the way on a variety of advocacy efforts this year and worked closely with GCDD to ensure the voices of people with developmental disabilities continue to be heard by policymakers.
The Leadership Collective of Uniting for Change is made up of self-advocacy leaders from across Georgia who are committed to growing and sustaining the self-advocacy movement in the state. Uniting for Change is a grassroots, statewide network of self-advocates who are uniting Georgians and influencing change by speaking up and taking control of their lives.
Gaylon Tootle, an advocate from Augusta, Georgia, received the Excellence in Advocacy Award. The honor goes to an individual who not only advocates for the rights of people with developmental disabilities but also encourages and motivates others to utilize their advocacy skills.
Tootle is the chapter president of the National Federation of the Blind Georgia state affiliate. He frequently educates state and federal lawmakers on disability issues and is an active participant of GCDD's policy and advocacy initiatives. He is also an Employment Services Team member for Walton Options where he teaches classes in gaining preparedness skills and assists with independent living and work plans.
To find out how you can participate with GCDD's advocacy efforts, visit the organization's website.
---
Georgia Council on Developmental Disabilities (GCDD) Council Member Wesley Ford has been selected as the 2021-2022 National Council of Self Advocates Officer for The Arc of the United States.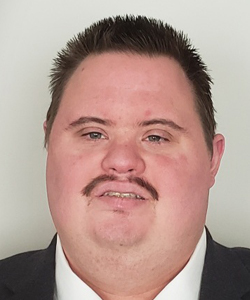 This is the first national council of its kind, positioning people with intellectual and other developmental disabilities (I/DD) as parts of a leadership network that is representative of all ages and abilities. The council provides support not only for each other but also offers opportunities to learn and grow as advocates in their own communities.
Ford, a 29-year-old from Jackson, GA, is an active self-advocate. "My goal is to help others with intellectual disabilities, adults and children from birth to 21, their families and friends discover their limitless possibilities through various programs, events and training," Ford says.
He was appointed to GCDD in 2020 by Governor Brian Kemp, filling the position of self-advocate.
GCDD is one of 56 statewide councils that works to advance public policy on behalf of persons with developmental disabilities. It promotes public policy that creates an integrated community life for persons with developmental disabilities, their families, friends, neighbors and all who support them.
---


Treasure Maps is a series of pop-up, interactive, outdoor theatres across the state of Georgia. Treasure Maps shows will include
live-local hosts!
vendors, installations and food trucks, and live music! (in some locations)
safe, interactive activities!
and a feature film screening of Treasure Maps on the big screen!
Show Dates:
Treasure Maps Team Facebook Live
Tuesday, June 8 • 5:30-6:30 PM EDT
Meet the cast, ask your questions about the process of telling and filming their stories, hear zany tales of traveling the state on a film tour during tornado season, and find out the secret behind why our show is called Treasure Maps! There will be about 10-12 people on screen. They are the storytellers in the show, and maybe the filmmakers. Here are the
storytellers bios
.
Just login to the GCDD Facebook page on Tuesday, June 8 to participate.
Tags: GCDD, Developmental Disabilities, enews, newsletter