---

A Digital Newsletter from the Georgia Council on Developmental Disabilities • March 2021

In This Issue:
---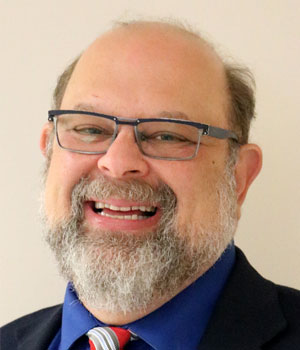 A Message from the Executive Director
Happy 2021! As the new year is underway, there are many exciting things happening. The Georgia General Assembly began meeting and is debating budgets and bills. Questions about state revenue, based on a sluggish economy caused by the pandemic, will be the focus of budget conversations. Is there enough money to address the needs of Georgia's citizens? What are our priorities? Is absentee voting going to be expanded? Or will fewer of us have an opportunity to mail in our ballots? Who will get the COVID vaccine and when? Hopefully, we will have the answers to these questions by the end of the 40-day session.
On January 26, GCDD hosted the premiere of "6,000 Waiting," a short film that tells the story of three people on the waiting list for home and community-based services. Those who read this newsletter or GCDD's Making a Difference magazine know that addressing the waiting list has been our number-one priority. We believe this film illustrates the impact on individuals and families when they do not receive the supports they need. I want to thank the stars who shared their story: Ben Oxley, Naomi and Noah Williams, and Nick Papadopoulos. Visit www.6000Waiting.com for opportunities to view the film and join in our advocacy efforts.
GCDD continues to monitor and advocate for people with developmental disabilities, caregivers and staff to access the COVID-19 vaccine. Letters and calls have been made to Governor Brian Kemp and Commissioner Kathleen Toomey asking that people with developmental disabilities be prioritized to receive the vaccine. At this time, there has been no decision to focus on individuals with disabilities until more vaccine supply is available. But do NOT stop calling or writing!
Finally, our final 2021 Advocacy Day takes place on March 10. Make your voices heard. We need to make sure that our elected officials know that people with disabilities are in the community, and we can have influence over what is happening in our lives.

We hope you enjoy reading this newsletter, and we want to hear from you. Let us know your thoughts and comments by writing to Managing Editor Hillary Hibben at .
---
Public Policy for the People – Voting!

— Alyssa Lee, PsyD, GCDD Public Policy Research and Development Director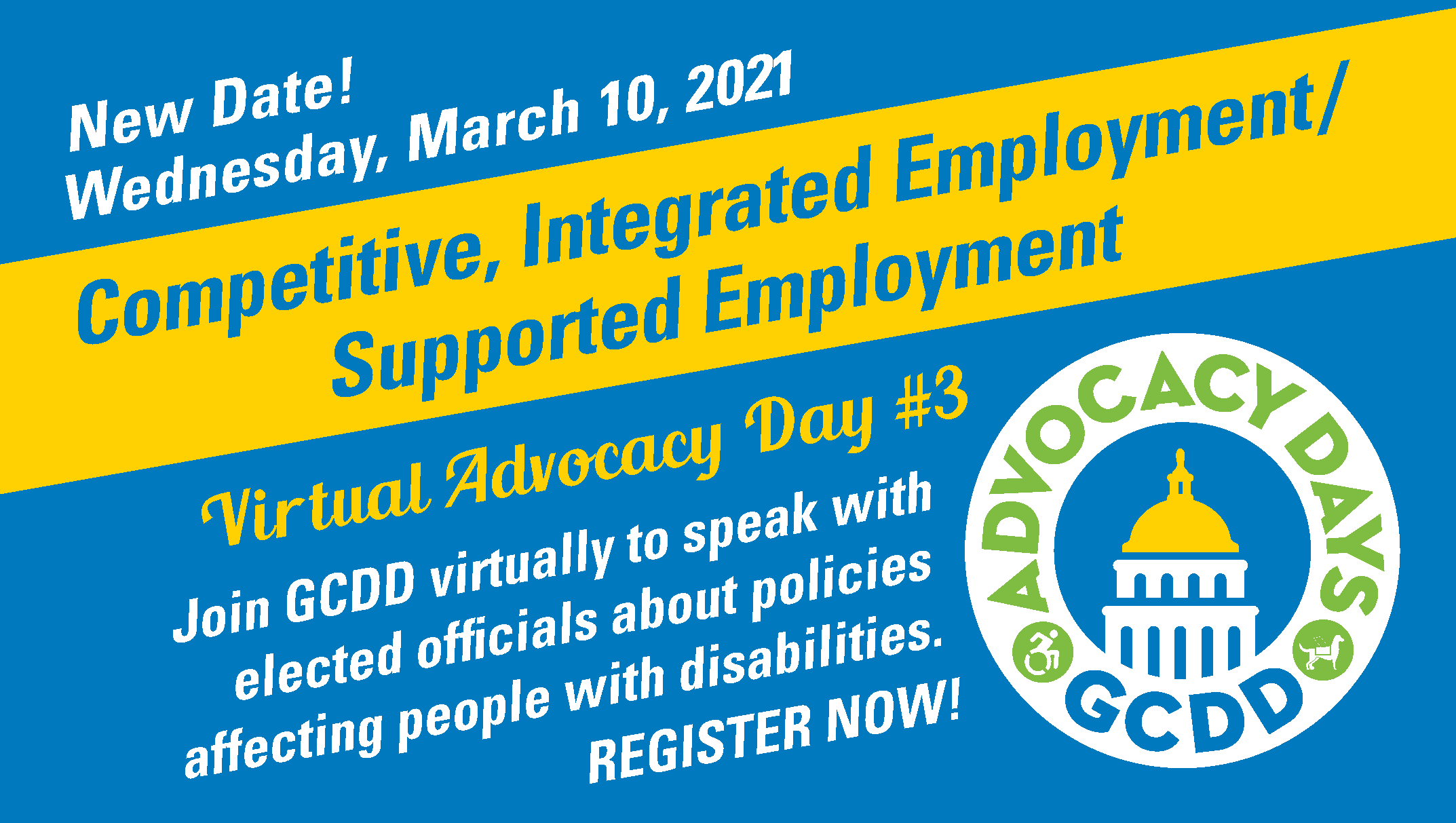 Public Policy for the People provides public policy updates as it pertains to people with disabilities here in Georgia.
Hello, advocates! It is hard to believe that we have made it past the halfway mark of the 2021 state legislative session and are almost at Crossover Day, which will take place on March 8. Crossover Day occurs on legislative day 28 each year. It is important because in order for a bill to have a chance at passing and becoming law during that session, the bill has to be passed out of at least one chamber (i.e. the House or the Senate) by the end of Crossover Day. Luckily, we are at the beginning of our biennial session, meaning this is the first year of a two-year session. So if a bill you care about doesn't pass one chamber before Crossover Day, it still has a chance of passing next year!
So what is the major theme of the 2021 session so far? VOTING! You might remember that back in our January Public Policy for the People article, we mentioned the likelihood that this session would be filled with new voting legislation. Well, that has certainly been the case with, at current count, over 40 voting-related bills filed just this session. Here are a few that we believe will have an impact on the disability community:
Senate Bill 241
This bill is the Senate's version of a voting omnibus bill, which basically means it is a lengthy bill that covers numerous voting policies and includes ideas from other Senate voting bills that were previously introduced. These proposals include limitations to absentee voting, new voter ID requirements and many other changes to how Georgians could exercise their right to vote. The bill has gone through a few changes and continues to be amended. This bill is currently in the Senate Committee on Ethics.
Senate Bill 67
This bill would require Georgians to submit a photocopy or number of their Georgia identification card to apply for an absentee ballot. The proposal has raised concerns for the disability community as not all people with disabilities have identification cards. This bill has passed the Senate and is currently in the House Special Committee on Election Integrity.
House Bill 531
This bill is the House's version of a voting omnibus bill. Similar to the Senate version (SB241), this is a lengthy bill that combines many of the earlier proposed voting changes into one large bill. It is likely that this bill will also undergo some changes and is currently in the House Special Committee on Election Integrity.
By clicking on the bill number, you can find updates on each one. If you are interested in letting your state representative and senator know how these bills might impact you, make sure to reach out to them via phone or email. If you do not know who your representative or senator is, please enter your full home address here.
To stay up to date during the 2021 legislative session, please join us each Monday at 9 a.m. for our Public Policy for the People calls led by GCDD Legislative Advocacy Director Charlie Miller. You can access the login information here.
Also, please join GCDD during our final Advocacy Day of the 2021 session, taking place on March 10. This day will focus on competitive, integrated employment for people with disabilities. Please register here.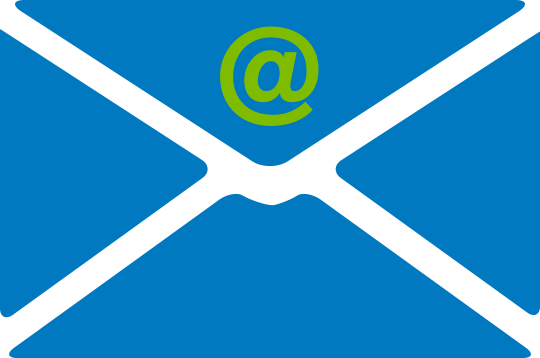 GCDD Public Policy Team
Public Policy Research & Development Director Dr. Alyssa Miller:
Legislative Advocacy Director Charlie Miller:
---
— Kate Brady, Deputy Director, Georgia Council on Developmental Disabilities
As we approach the one-year mark of COVID-19 in Georgia, GCDD is encouraged by the state's decision to include individuals with intellectual and developmental disabilities (I/DD) and their caregivers in the next round of COVID-19 vaccine eligibility. According to Governor Kemp's press conference on February 25, 2021, revisions to Georgia's vaccination plan will go into effect March 8. That means people with I/DD and their caregivers, as well as family members of children with complex medical needs, will be able to begin receiving the vaccine, along with other newly eligible populations.

Alongside a strong network of grassroots advocates of individuals with I/DD, parents and other allies, GCDD has been fighting for people with disabilities to gain access to the vaccine. One of our advocacy actions included our signing on to a letter to Governor Brian Kemp, submitted by the Center for Dignity in Healthcare for People with Disabilities. In the context of COVID-19, we know people with I/DD and their caregivers are at higher risk of contracting the virus; facing serious illness and hospitalization; experiencing a decreased quality of life; and even succumbing to death as a result of contracting the virus.
We acknowledge the work that Governor Kemp and his team continue to do to protect Georgia's citizens, and GCDD remains in close discussions with the Georgia Department of Public Health (DPH). Together with DPH, we look forward to collaborating and advising on logistical considerations such as transportation; rollout plans and equitable access; continued eligibility expansion to all medically fragile persons; and more.

People with disabilities comprise approximately 27% of Georgia's population. People with disabilities are our family members, our neighbors, our teachers, our health care providers and our front-line workers. GCDD remains committed to advocating for all Georgians with I/DD and advancing our mission to bring about social change, public policy and innovative practices that increase opportunities for individuals with I/DD and their families to thrive where they live, learn, work, play and worship in Georgia's communities.
Because we know there are complexities beyond the rollout plan, GCDD has convened a task force for advancing vaccination access and participation by people with disabilities, their family members and caregivers. People interested in joining the task force may contact GCDD Deputy Director Kate Brady at . We are examining national trends and practices, producing plain language materials and advocating at the grassroots and grass-tops levels for accessible, coordinated vaccination rollout that takes fully into account the needs of our community.
For more information on this issue, visit the recording of last month's Georgia Developmental Disabilities Network Zoom session, "COVID-19 in Georgia: Supporting People with Intellectual and Developmental Disabilities," where the topical focus was vaccination. Be sure to also tune in to the next session on March 16 at 3 p.m. Click here to register.
---
Documentary Profiles Georgians as They Navigate Systemic Barriers and Extensive Waitlists
The Georgia Council on Developmental Disabilities (GCDD) has partnered with L'Arche Atlanta to bring the stories and voices of Georgians with intellectual and developmental disabilities (I/DD) and their families to light with their multi-year Storytelling Project. The presentation of the latest work from that partnership took place on January 26 with the premiere of the documentary "6,000 Waiting."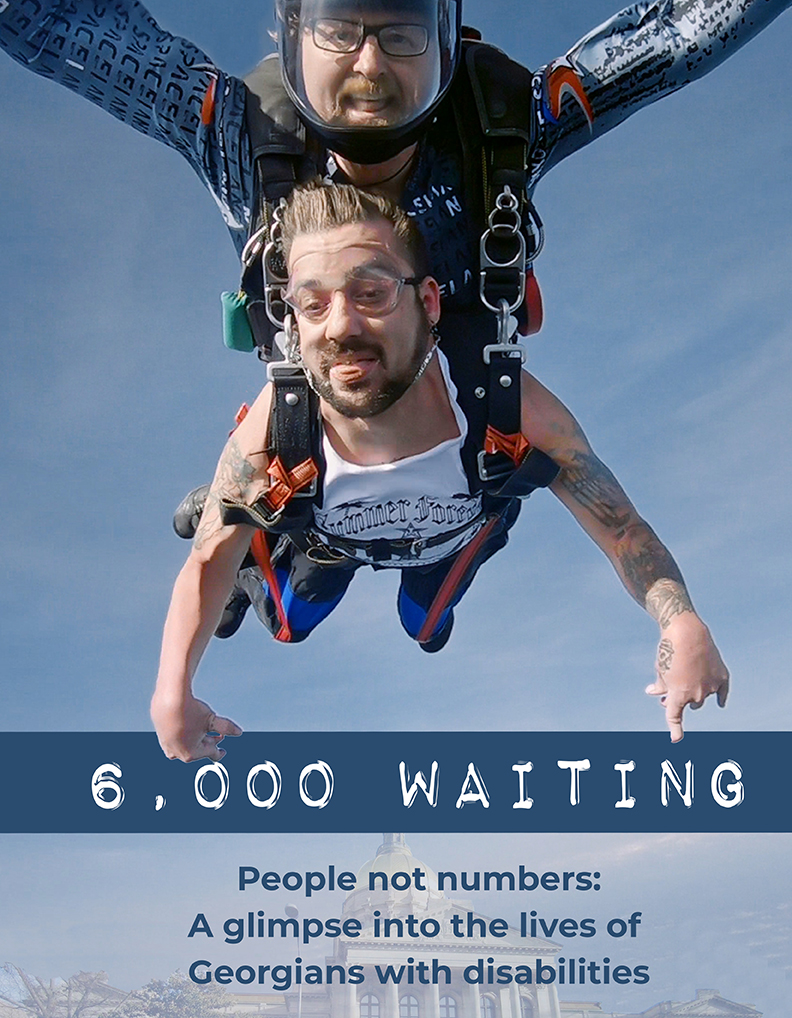 Following the screening of the film, investigative reporter and co-host of GCDD's Hidden Voices podcast, Raisa Habersham, moderated a panel that included Eric Jacobson, GCDD executive director; Parker Glick, employment advocate from the Georgia Advocacy Office; Naomi Williams, film subject, parent and systems navigator; and Michael McDonald, national communications director of L'Arche Canada and director of "6,000 Waiting."
Nearly 500 attendees from as far away as Australia watched the mini-documentary showcasing three Georgians living with developmental disabilities and how a lack of access to waiver services impacts their lives. Audience members included staff of organizations that work alongside people with disabilities, federal and state agency representatives, direct support professionals, self-advocates, family members of people with I/DD and others.
The film received overwhelming praise from audience participants with one attendee stating, "This truly was a brilliant film. It really did give very universal aspects of people being served and why the waiver is so important." A second audience member also shared, "It was an eye-opener for those that have not been involved or are not knowledgeable about how the system works. This really shows the red tape that it takes to get a waiver."
Following the screening, the panel answered questions from audience participants on subjects ranging from the making of the film; experiences living life with and without waiver services; and policy and budget changes needed to fund waivers for Georgians on the waitlist. There are currently more than 6,000 Georgians on the state's list awaiting New Options Waivers (NOW) and Comprehensive Support Waiver Program (COMP) funding. For those on the list, waiver dollars mean the difference between lives fully realized and those unrealized.
GCDD's Eric Jacobson commented, "This film sheds much-needed light into how NOW/COMP waivers bring stability and possibility to the lives of its recipients and what life is like for many of those who go without that necessary support." The film promotion team is currently scheduling large-scale public and private screenings and medium-sized screenings; they are also preparing the film for entry into juried film festivals. Plans are to make the film available for wide screening by vast audiences and individuals alike by summer of 2021.
To learn more about "6,000 Waiting," schedule a screening and help advocate for increased waiver spending, visit www.6000waiting.com.
---
The Georgia Council on Developmental Disabilities (GCDD) has appointed five of its members to its executive committee for the 2021-2022 year. The committee is part of the 27-member board appointed by Governor Brian Kemp.
Below are details about the council's executive committee:
Chairperson Nick Perry is a sibling of a person with intellectual and other developmental disabilities (I/DD), a foster parent to children with I/DD and a professional in the disability field. He lives in Stone Mountain.
Vice Chair Teresa Heard is a resident of Albany and is a parent advocate for her 20-year-old son.
Member-at-Large Mark Crenshaw is the director of interdisciplinary training at the Center for Leadership in Disability at Georgia State University. He is an Atlanta resident.
Member-at-Large Deborah Hibben is a parent advocate and a retired high school educator. She resides in McDonough.
Member-at-Large Evan Nodvin is an active self-advocate for people with Down Syndrome. He resides in Dunwoody.
The executive committee will lead and guide the council's efforts to bring about social and policy change for people with developmental disabilities and their families throughout the state.
By collaborating with, supporting and funding projects across Georgia, the council promotes innovative programs and activities creating opportunities to enhance the quality of life for Georgians living with disabilities.
Since its start in 1971, GCDD has advocated for more than 1.7 million Georgians with developmental disabilities and their families. The council is composed of at least 60 percent individuals with developmental disabilities and family members. Other members include policymakers that represent various agencies and organizations having a vested interest in persons with developmental disabilities.
For more information about GCDD or to apply for the council, visit the
council webpage
.
---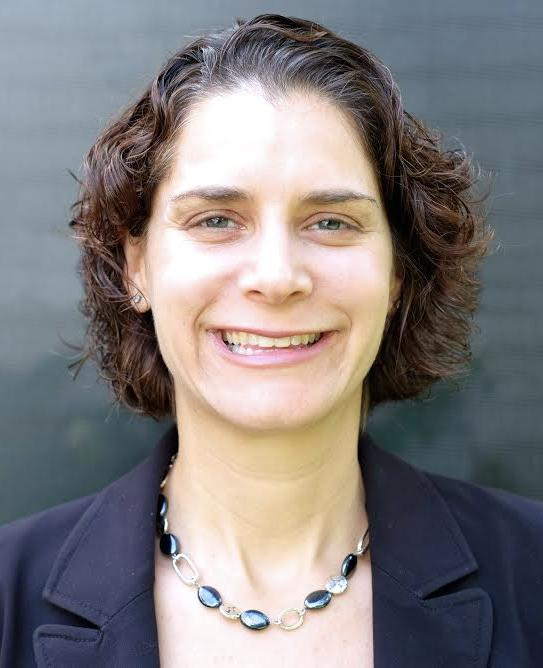 On January 20, 2021, Alison Barkoff was appointed as Principal Deputy Administrator, Administration for Community Living in the U.S. Department of Health and Human Services (HHS) in Washington, D.C.
In her new position, Barkoff will advise the HHS Secretary Xavier Becerra (awaiting confirmation) on issues affecting individuals with disabilities and older adults. Also, under her leadership and direction, she will guide all United States ACL programs such as aging and disability networks, empowering advocacy, support to caregivers, and more.
For nearly three years, Barkoff co-wrote the "What's Happening in Washington?" column for the Georgia Council on Developmental Disabilities (GCDD) magazine, Making A Difference. Barkoff is a graduate of Cornell University and obtained her law degree from Emory University School of Law.
---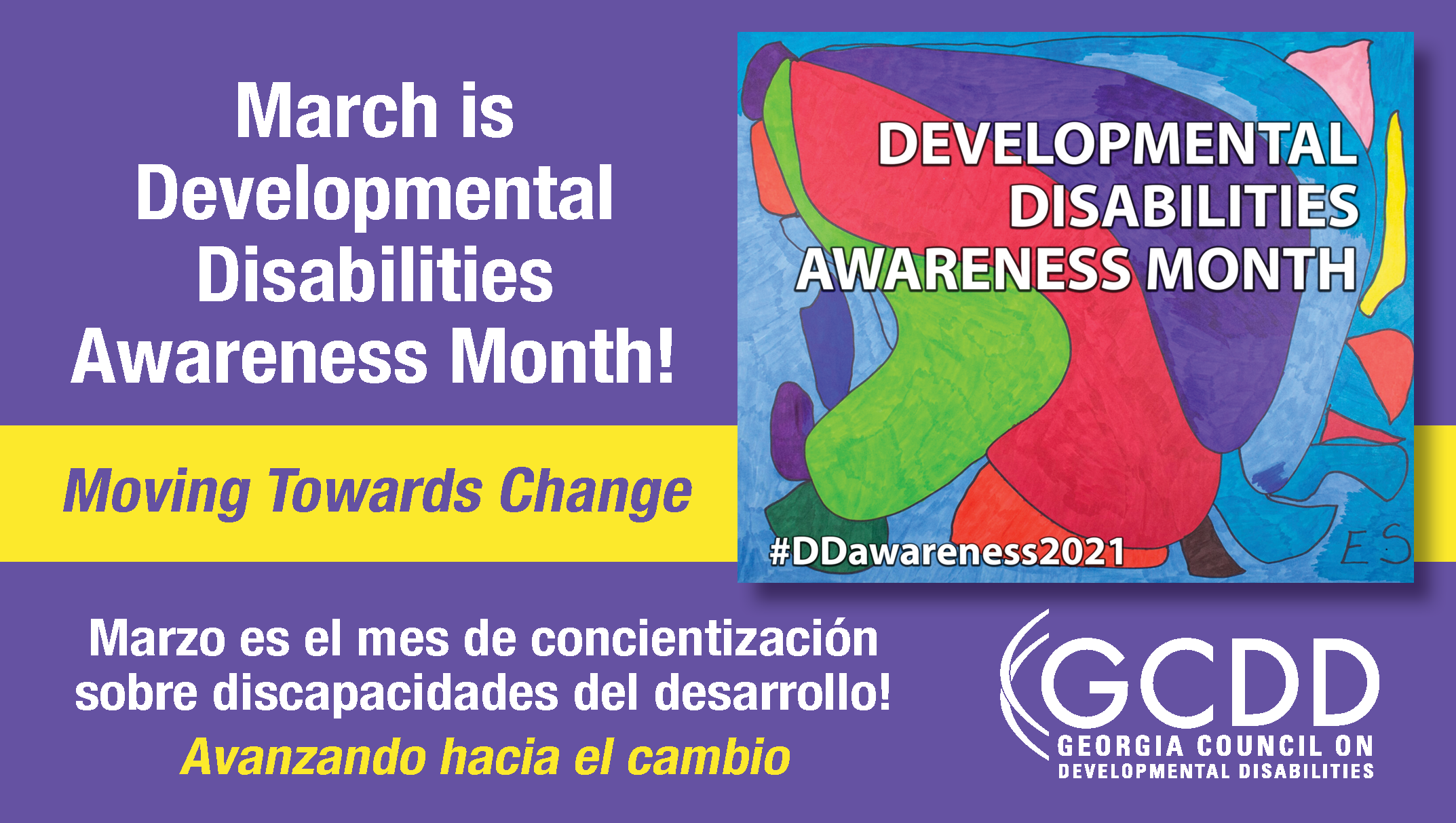 The Georgia Council on Developmental Disabilities (GCDD) joins in recognizing March as National Developmental Disabilities Awareness Month (#DDAwareness2021). Thirty-four years ago, President Ronald Reagan proclaimed March as DD Awareness Month for Americans to provide encouragement and opportunities necessary for people with developmental disabilities to reach their potential.
The month focuses on the inclusion of people with developmental disabilities in all areas of community life, as well as awareness to the barriers that people with disabilities still sometimes face in connecting to the communities in which they live. So, too, does the work done by GCDD.
Through its supported programs and public policy initiatives, GCDD works diligently to enhance the quality of life for persons living with developmental disabilities throughout Georgia. In addition, the partnerships GCDD manages with multiple organizations and nonprofits work to develop a person-centered and community-centered life for all. Some of these partnerships include:
Advancing Employment is managed by the Institute on Human Development and Disability at the University of Georgia and works to improve employment supports and outcomes for individuals with disabilities who want to work.
Real Communities/Welcoming Community Movement, working with Global Ubuntu, partners with local groups working to create communities that engage and include people with and without disabilities as well as mobilize people around issues impacting their ability to thrive.
Other partnerships and programs supported and funded by GCDD can be found here.
Kicking off the celebration of National Developmental Disabilities Month in March is GCDD's final Virtual Advocacy Day on March 10, which will focus on issues around competitive, integrated employment and supported employment. The day offers a variety of breakout sessions and opportunities to speak with legislators about issues impacting the lives of people with disabilities in Georgia. You can find more information about the day here.
DD Awareness Month shines a spotlight on people with disabilities, the communities where they live, and the challenges and barriers they face. It also provides opportunities for all people, with and without disabilities, to advocate so that all can thrive where they live, learn, work, play and worship in Georgia's communities.
---

Sign Up for Our Last Virtual Advocacy Day #3
Wednesday, March 10, 2021 • 10 AM – 3 PM
Topic: Competitive, integrated employment/supported employment
Tags: GCDD, Developmental Disabilities, enews, newsletter