A Digital Newsletter from the Georgia Council on Developmental Disabilities • September 2019

---
In This Issue: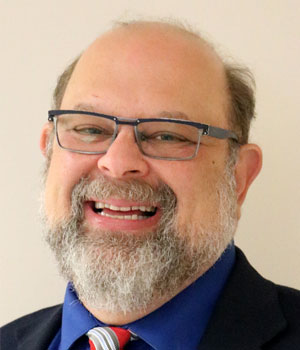 A Message from the Executive Director
On July 22, 2019, I woke up with a migraine. After my headache subsided, the phone rang, and I heard weeping voices in the background as my team told me that Elizabeth Dawn Alford had suddenly passed away. There are no words to describe the shock I felt. I was stunned. Sad. Devastated. It could not be real. We had just been together the previous Friday for our quarterly council meeting. The next day I rushed to be with the staff at GCDD knowing this would be a very difficult time. Most of us are still in shock.
I had gotten to know Dawn very well over the previous years. While Dawn was still at Georgia Tech earning her degree in chemical engineering (that tells you she was smart!), she was appointed as an advisory member to GCDD. Later she joined our staff and grew into the public policy director position. As the public policy director, she took her role as a leader in the self-advocacy movement very seriously. While there were many hurdles to overcome, she continued to move forward.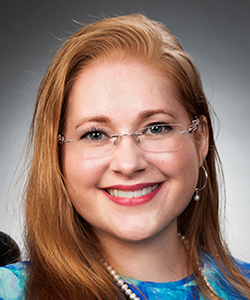 Elizabeth Dawn Alford
July 27, 1977 - July 22, 2019
I am already missing our daily conversations. Dawn would often come into my office, and her faithful companion, Kab, would make himself comfortable under my desk on top of my feet. There we would have lengthy discussions and debates about politics in Georgia and the United States. What bills should we promote and support? Who would be our champion? How could we influence changes in Medicaid waivers? During one of the last conversations we had, we discussed her desire to begin writing a white paper on the Independent Care Waiver Program. And of course, as always, she asked about my family and the new array of animals in my home.
Dawn – you were a superstar. Not because of your disability, but because you cared. From those of us at GCDD, we will miss you. May your memory forever be a blessing to your friends and family.
One of the legacies that Dawn leaves us is recognizing the power of an individual's story. Please visit our new Telling Our Stories website, where you will read the personal stories of individuals from across our state. Some talk about how they overcame barriers, while others still struggle to find what they need.
Finally, I want to welcome Alyssa Lee, Psy.D., to the GCDD team. Dr. Lee is the public policy research director and was previously the director of policy and special programs at The Arc Georgia.
We hope you enjoy reading this newsletter, and we want to hear from you. Let us know your thoughts and comments about the magazine by writing to .
---
Public Policy for the People: National DSP Week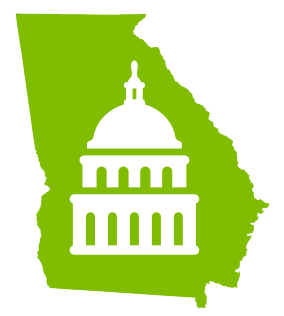 Public Policy for the People provides public policy updates as it pertains to people with disabilities here in Georgia.
The Crises Within the Direct Support Professionals' Workforce
September 8 – 14 is National Direct Support Professional Recognition Week and time to highlight and celebrate the workforce that shares their hearts, time and talents in supporting and working for people with disabilities.
What is not being celebrated, however, is the crisis in the number of direct support professionals (DSPs) available to assist the nation's nearly 1.4 million people with disabilities who require this support in order to remain living and working in their communities. According to Carol Britton Laws, Ph.D., associate clinical professor in disability studies at the University of Georgia, "This demand is outpacing the supply of available workers."
"The need for DSPs is growing primarily due to population growth, the increased life expectancy of people with intellectual and developmental disabilities (I/DD), the preference for home and community-based supports, and the aging of family caregivers. By 2026, the projected need for home care workers will increase by 52 percent," she added.
Laws points to vacancy rates and voluntary high turnover, low wages and limited benefits, minimal training, ineffective supervision and few opportunities for career growth, combined with the growing complexity of work, as barriers to creating a stable DSP workforce.
The crisis of care in home and community-based service settings is of high concern in Georgia.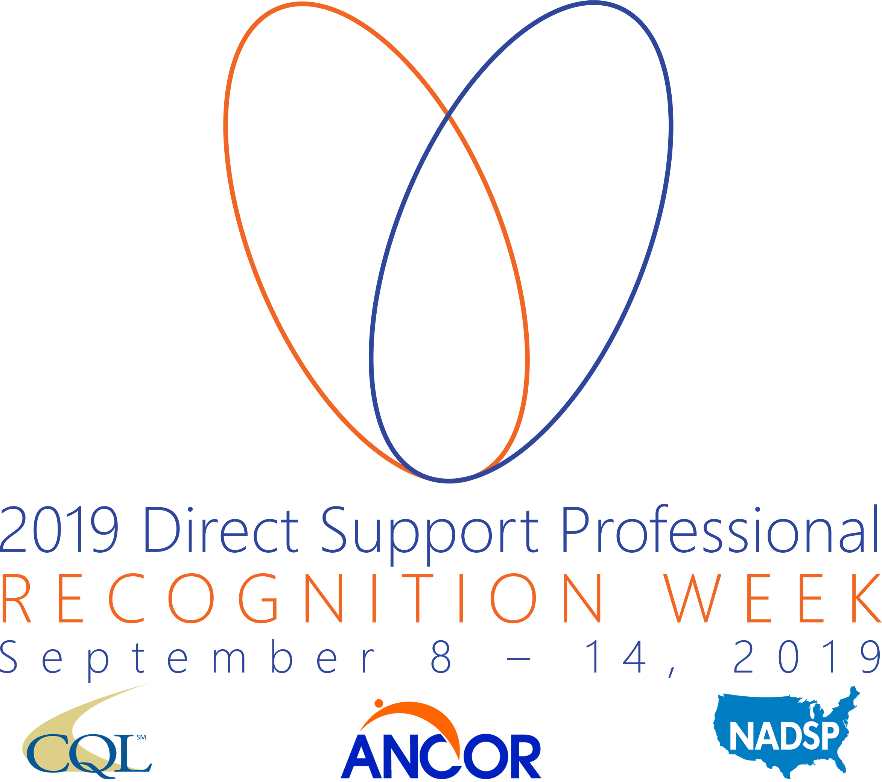 The annual turnover rate of direct support professionals is 45%, and only 64% of staff stays in their positions for more than one year. The average hourly wage is $10.30 (below the national average of $11.76 and far below the living wage for Georgia for one adult and one child of $22.52). Only 16.3% receive any kind of paid time off and health insurance is only offered to 43.9%.
Laws notes that the DSP crisis puts people with I/DD who need assistance at great risk of harm; contributes to unreasonably long waiting lists for services; and is leading many people to reconsider more expensive institutional models of segregated care outside their home.
In addition, another crisis facing DSPs is that women, ages 25 to 64, are the main labor pool from which these workers are drawn. Unfortunately, that pool is projected to increase by only less than two million, and those who are in the field are aging; so growth in the current labor pool is not going to keep pace with the growing need.
The median age of a direct support staff is 47-years-old, 87% are women and 60% are people of color. Immigrants are a growing part of the direct support workforce with 28% of all health paraprofessionals, such as certified nursing assistants and home health aides, having immigrated to the United States from other countries.
DSPs are interdisciplinary professionals. They develop and implement effective strategies to teach people new skills and support individuals with everyday tasks. They dispense medications, administer treatments, document care and communicate with medical professionals. They also assess needs, implement specific treatment plans and document progress; and connect people to community resources and benefits.
"However, state-mandated training is insufficient to prepare them for their roles. Enhanced professional development and career paths that allow for tiered certifications and subsequent wage increases can keep DSPs in the field and improve the quality of their work," adds Laws.
In addition, Laws believes, "Wage and benefit increases are perhaps the most obvious step to draw more workers into the DSP workforce. As Medicaid is the primary funder for home and community-based services, state Medicaid agencies can evaluate reimbursement rates and set wage pass-throughs to ensure a living wage is provided to staff."
According to the U.S. Department of Health and Human Services Assistant Secretary for Planning and Evaluation Office of Disability, Aging and Long-Term Care Policy, "21 states have implemented 'wage pass-through' programs with the stated expectation that doing so will help address the shortage of direct-care workers employed by long-term care providers. A wage pass-through is an additional allocation of funds provided through Medicaid reimbursement for the express purpose of increasing compensation for direct-care workers.
Current efforts to address these multiple crises facing the DSP workforce include:
Recruitment efforts that reach out to non-traditional populations including high school students, men, retirees and even people with disabilities, are being implemented with success.
The use of realistic job previews in the interview process, which show the reality of the work, are helpful tools to allow a candidate to make an informed decision about his/her likelihood to be successful in the job and stay in the field at the point of hire.
Competency-based training can build DSP knowledge and skill and better prepare them for the challenges they may encounter.
Recognition programs which allow for wage increases, bonuses, or celebration of the work of DSPs can go far in uplifting the morale of the workforce.
In order help people recognize how vital the DSP workforce is, Laws suggests:
Concerned citizens and organizations should contact their state representatives and speak to the importance of this vital workforce. The legislature can create policy that allows for funding for innovative DSP retention solutions.
The Department of Community Health can explore performance or value-based payments to community support providers for retaining staff and producing better outcomes for people receiving supports.
---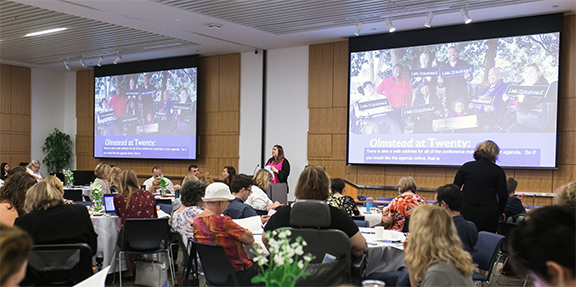 Olmstead at Twenty: The Past and Future of Community Integration opens to mark the 20th anniversary.

Advocates Commemorate Olmstead's 20th Anniversary
On August 8 – 9, the Georgia State University College of Law hosted Olmstead at Twenty: The Past and Future of Community Integration, marking the 20th anniversary of the landmark US Supreme Court decision hailed as the Brown v. Board of Education for people with disabilities.
The decision held that, "unjustified institutional isolation of people with disabilities is a form of unlawful discrimination …. under the Americans with Disabilities Act." At the two-day event, speakers explored the history of this decision, shared the current state of compliance and discussed what a path forward looks like where people with disabilities have access to supports to live a meaningful life in the community.
The conference was brought together by Atlanta Legal Aid and the Center for Law, Health and Society, which engages in education, research and community outreach at the law school using the law to improve health.
Susan Walker Goico, director of the Disability Integration Project at Atlanta Legal Aid, welcomed guests and reminded them of the work that still needs to be done around Olmstead. "Many people are still unnecessarily institutionalized or living at risk of institutionalization due to inadequate or underfunded community services. There are people working in sheltered workshops and children with disabilities who are being educated apart from their peers. This conference is an opportunity for all of us to assess the significant progress that has been made, but to also plot a course forward so that all people with disabilities can realize their right to full community integration."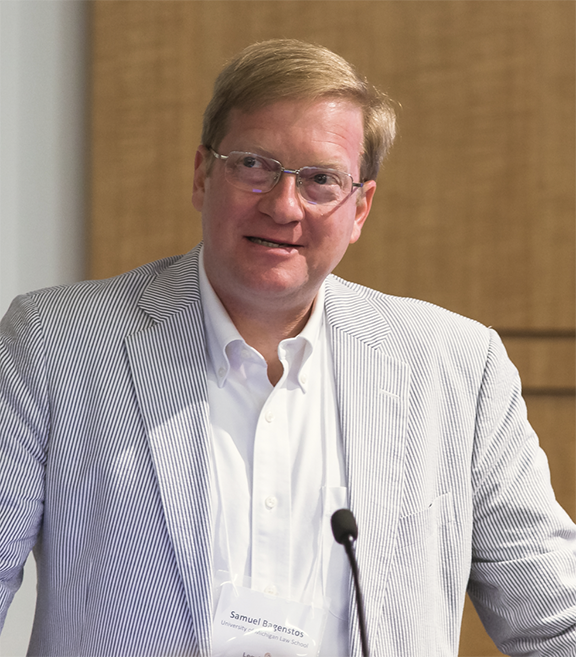 Keynote Speaker Samuel Bagenstos, Professor of Law at the University of Michigan Law School Samuel Bagenstos, Frank G. Millard Professor of Law at the University of Michigan Law School, was the conference's keynote speaker. Bringing a wealth of experience from the Department of Justice, Bagenstos focused on Justice Ginsburg's decision. She said institutional placement of persons who can handle and benefit from community settings perpetuates unwarranted assumptions that persons are so isolated or and worthy and participating in community life and she said confinement in an institution severely diminishes the everyday life activities of individuals including family relations, social context, work options, educational advancement, and cultural enrichment." So based on that Justice Ginsburg's opinion for the court concluded that disabled individuals who can handle and benefit from individual settings or committee settings have a presumptive right to those settings as long as the individual is not opposed to being served in a more integrated setting and that the placement can be reasonably accommodated taking into account the resources available to the state and the needs of others for disabilities. So this is an integrationist opinion. It talks about choice and talks about the choice of the affected individual, but only in a sense that is subordinate to the opinion primary integration.
He continued to state that Justice Ginsburg's opinion for the court concluded that [people with disabilities] who can handle and benefit from individual settings or community settings have a presumptive right to those settings as long as the individual is not opposed to being served in a more integrated setting and that the placement can be reasonably accommodated taking into account the resources available to the state and the needs of those with disabilities. So, this is an integrationist opinion. It talks about choice and talks about the choice of the affected individual, but only in a sense that is subordinate to primary integration.
His powerful central message was: "The basic requirement is one of integration, not choice and that makes sense because integration on which Olmstead is based requires it to administer services in the most appropriate setting to the individual."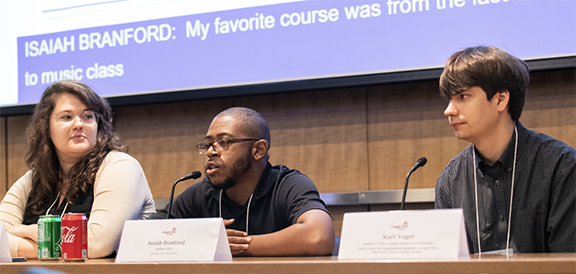 Students from Georgia State University's IDEAL program and Georgia Tech's EXCEL program discuss inclusive post-secondary education.
Now, employment is making its way through Olmstead. Plaintiffs in cases about where people live and how they spend their days are asking for opportunities to perform competitive work alongside people without disabilities rather than being consigned to sheltered workshops, and also asking for integrated rather than segregated day programming.
He mentioned there are three factors that may pose barriers to real choice:
First, states have not provided for and funded a sufficient number of integrated settings of sufficient quality to meet the manifest demand. Second, people with disabilities do not have sufficient knowledge of the availability of settings that do exist. And third, in many cases, people with disabilities themselves are not doing the choosing. It is parents or guardians who are making the choices for them.
"If we are going to ensure that people with disabilities have freedom of choice in the decision of whether to enter an integrated setting, we must overcome those barriers," shared Bagenstos.
The conference also included sessions with leaders from inclusive post-secondary education institutions to discuss the community built in campuses across Georgia. Schools represented on the panel were Georgia State University's IDEAL program and Georgia Tech's EXCEL program.
Spenser Norris, IDEAL coordinator, explained the ins and outs of building an inclusive program citing roadblocks and opportunities that has grown this program exponentially to give students options for supported employment.

(l to r) Sam Hedrick, Senior Advisor for the ADA, Office of the Secretary of the NCDHHS, Darlene Zangara, Executive Director, Olmstead Implementation Office, MN, and Judy Fitzgerald, Commissioner, Georgia DBHDD spoke at the event.Kurt Vogel, a student at Georgia Tech and a panelist, shared what was important about the program for him. "I feel like one of the ways that inclusive post-secondary education helped me the most was to have the opportunity to go to college. I also think what is just as important is for the people on the outside of the inclusive program, to see how they sometimes benefit even more than the people in the inclusive program," he said
On the second day, three state agency leaders took to the stage to discuss what agencies were doing to implement Olmstead. Sam Hedrick, Senior Advisor for the ADA, Office of the Secretary of the North Carolina Department of Health and Human Services, Darlene Zangara, Executive Director, Olmstead Implementation Office, Minnesota, and Judy Fitzgerald, Commissioner, Georgia Department of Behavioral Health and Developmental Disabilities described Olmstead initiatives developed by their states – including Olmstead plans and supported housing – and discussed challenges and opportunities spurred by litigation.
Talley Wells, moderator of the agency panel, asked Commissioner Fitzgerald about the comprehensive Olmstead plan that was developed at the end of Governor Sonny Perdue's administration. Specifically, he asked about the challenges with litigation, when there is a settlement agreement and what that means for Olmstead planning.
She spoke first about the 2500 certified peer specialists in the state of Georgia operating in 3400 different roles, which she claimed was a vital part of the transformation.
Then she touched on the challenges, as it is currently under litigation. "First and foremost, I really believe that being in the legal settlement agreement environment stifles communication. The people that work for DBHDD and provider agencies are working toward the same goal," said Fitzgerald. "I think we have built meaningful quality improvement processes into the system level, how we go about analyzing and making it better. We are working harder to be smarter and we are trying to listen more. I guess that is a challenge."
"I look forward to a time when we do get to embrace the Olmstead plan in the state of Georgia, and it is written. And I will be very happy if Talley and others in the room are together at the table with me where we are creating a plan for the future of Georgia," she added.
Murti Bhakta, attorney for the Disability Integration Project at the Atlanta Legal Aid Society, led the panel, "Olmstead and Education Rights for Children with Disabilities: Exploring School Based Institutions."
Georgia has been under pressure from the Department of Justice due to its GNETS (Georgia Network of Educational Therapeutic Supports) program that had segregated students with disabilities since 1975.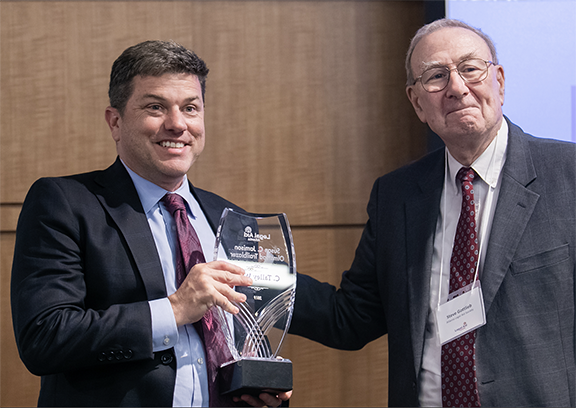 Talley Wells (left), executive director of the Georgia Appleseed Center for Law and Justice, received the Susan C. Jamieson Olmstead Trailblazer Award.Craig Goodmark, an education attorney, spoke about GNETS as it relates to Olmstead on issues that intersect for the children with significant disabilities involved in those cases and on trying to get them out of school-based institutions.
"Olmstead is about integration of the community. I recall specific conversations where lawyers who know this case very well would say, 'but Olmstead doesn't have anything to do with education. It's not an education case. It's a community integration case. It's a housing case'," said Goodmark. "I went back to think about, well, how did we answer that, and it's really easy. Olmstead answers it itself. In the language of the case, it says that confinement to an institution severely diminishes everyday life activities of individuals and it lists specifically educational advancement. Olmstead addresses education.
"Continuing on the theme of choice, Kathleen Dumitrescu, an attorney with Atlanta Legal Aid, shared about the impact of education and foster care, stating that children from certain socioeconomic backgrounds were more susceptible to disadvantaged education.
"We need to make sure that we, or their [court-appointed special advocates] or guardians or juvenile court lawyers, collect school tests, IEPs and reports they get about behavior. We need to maintain it and use this to leverage choices for these kids," said Dumitrescu.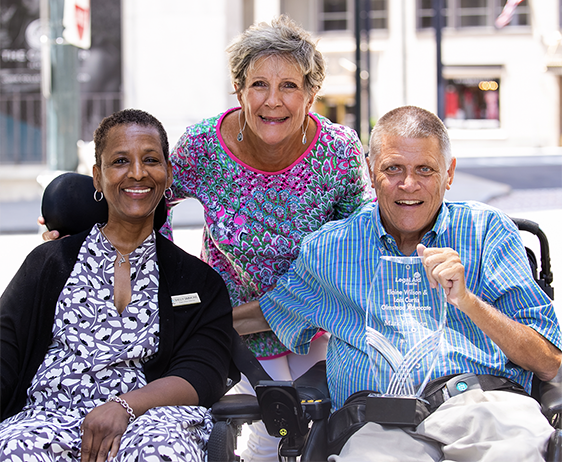 Mark Johnson (right), the former director of advocacy at The Shepherd Center, received the Lois Curtis and Elaine Wilson Olmstead Advocate Award.Additional panels included speakers such as Lois Curtis, a plaintiff in the landmark lawsuit, and topics like the legal strategies used and lessons learned. Other panels included the state of the law and current litigation; agency responses to Olmstead; and the law's effect on employment, housing and more.
At the event, Talley Wells, executive director of the Georgia Appleseed Center for Law and Justice, received the Susan C. Jamieson Olmstead Trailblazer Award. Jamieson was the lead counsel on Olmstead v. L.C. and E.W., and the award is given to an individual who has helped shape the transformation of community disability services.
Mark Johnson, the former director of advocacy at The Shepherd Center, received the Lois Curtis and Elaine Wilson Olmstead Advocate Award, named after the two self-advocates who fought for their right to live in the community.
The conference was supported by Atlanta Legal Aid, Georgia State University College of Law, the Disability Integration Project, BakerHostetler, the Georgia Council on Developmental Disabilities, the Center for Leadership in Disability at Georgia State University, Eversheds Sutherland, the Georgia Advocacy Office, the Georgia Health Policy Center, The Center for Research on Atypical Development and Learning, Goico Bolet, P.C., and The Statewide Independent Living Council of Georgia.
---
GCDD Welcomes New Public Policy Research & Development Director
GCDD is thrilled to welcome its newest team member, Dr. Alyssa Lee. As the Public Policy Research & Development Director, Dr. Lee will help the organization create and advocate for conceptually coherent policies for the integration of people with intellectual/developmental disabilities and the people who support them.
Additionally, she will conduct policy research and analysis, prepare legislative and policy reports, educate legislators about issues important to people with developmental disabilities, review and develop pertinent legislative proposals and liaise with coalitions on issues with statewide impact.
Prior to joining GCDD, Dr. Lee worked as Director of Policy for The Arc Georgia, where she educated state and federal lawmakers on issues important to the disability community and assisted community members in developing and strengthening their advocacy skills.
Dr. Lee is a clinical psychologist with expertise in the assessment and diagnosis of developmental disabilities in young children. From her clinical work, Dr. Lee witnessed the challenges people with disabilities and their families experience while attempting to access supports and services in their communities, and she became committed to addressing those challenges through policy solutions. Dr. Lee strengthened her advocacy skills as a trainee in both Indiana's and Georgia's LEND programs where she engaged in state- and federal-level policy advocacy. She also completed a postdoctoral health policy fellowship at Morehouse School of Medicine focused on health disparities of people with disabilities.
---
Information Sessions Bring Light to Georgia's STABLE Accounts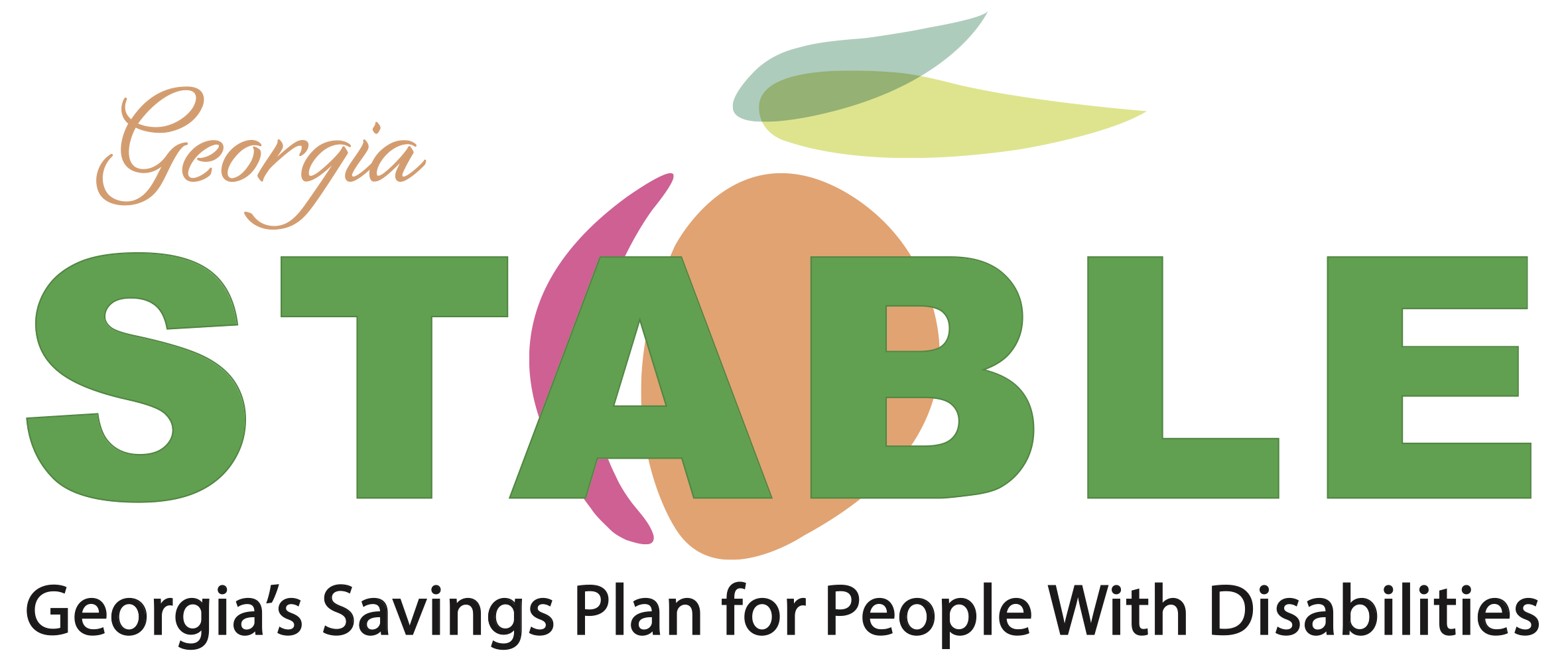 Georgia's Office of the State Treasurer, the Georgia Department of Community Health, and the Georgia Department of Behavioral Health and Developmental Disabilities in conjunction with the National STABLE Account program, hosted two information sessions on STABLE Accounts on August 29 in Downtown Atlanta. The events were also broadcasted on Facebook Live on GCDD's Facebook page.
Led by Doug Jackson, deputy director of STABLE Account, the information sessions highlighted information on the financial savings account for people with disabilities.
You can view the information session on GCDD's Facebook page or download the brochure that provides more information.
To learn more about STABLE or to open an account, visit the Georgia STABLE website.
---
GCDD Launches Storytelling Website

The Georgia Council on Developmental Disabilities (GCDD) has launched Telling Our Stories: Real Lives of People with Developmental Disabilities in Georgia, a story collection project that chronicles the lives of Georgians with disabilities.

Spanning Georgia's 56 state senate districts, GCDD teamed up with talented writers and photographers who set out to collect some great stories – allowing this project to become a vehicle of advocacy for Georgians living with disabilities.

The website features over 60 stories and an interactive map that shows the reach of this project. The people profiled are children, young adults, college students, athletes, employees, adults, entrepreneurs, siblings and parents who share their stories about how issues such as waiting lists of Medicaid waivers, opportunities for employment, lack of transportation and more impact everyday life.
View Telling Our Stories and the interactive map.
---
Welcoming Community Summit to Take Place in October
When Welcoming Community Dialogues (WCD) implemented its community meetings, the key question was, "Who's missing from the table?" This October, the WCD team will bring together all welcoming communities throughout Georgia for an extensive dialogue on issues, lessons and next steps for all their communities.
The communities of Athens, Augusta, Comer, Fort Gaines and LaGrange have been working since early spring on issues facing their particular communities as part of the Real Communities Partnership initiative between the Georgia Council on Developmental Disabilities (GCDD) and Global Ubuntu. Discussion groups included people with and without disabilities, all races and all income levels working together on changing the culture and seeking opportunities where they live.
"The Welcoming Community movement means all are welcome, all have a sense of belonging and all are contributing to society," says Sumaya Karimi, the project organizing director for Real Communities Partnership and founder and director of Global Ubuntu.
The community groups will gather October 24, from 10 AM to 4 PM for the first Welcoming Community Summit at Clarkston Community Center, 3701 College Ave, Clarkston, GA with a goal of learning, sharing and adopting ideas from each other. People and organizations interested should register for the summit to talk, listen, and learn with others who are actively involved in changing their world through conversations and collaborative action.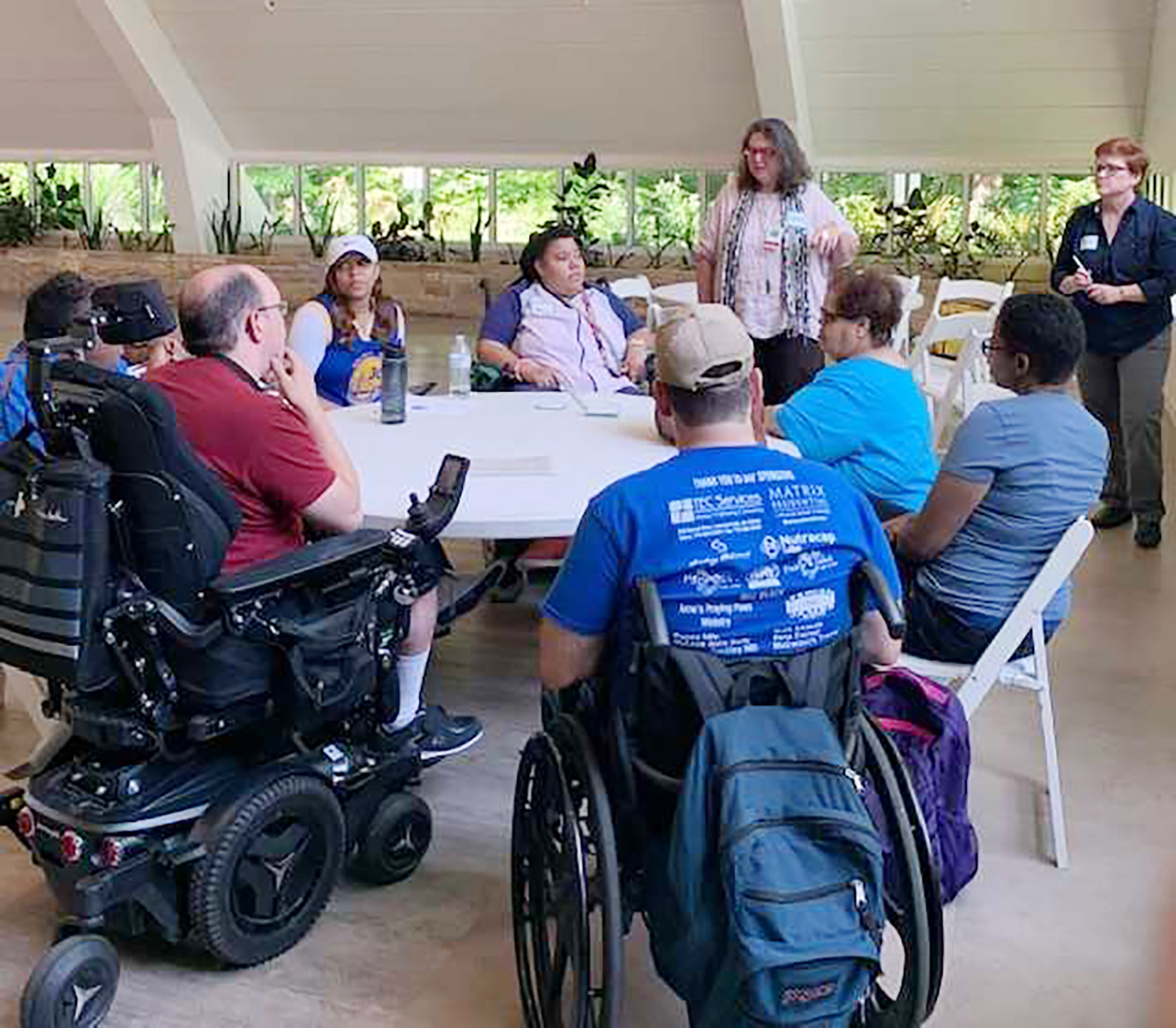 Additionally, the following Real Communities Partnerships and WCD partners will attend: Athens Anti-Discrimination Movement, Augusta Partnership for Children, ARK Refuge Ministries, Clarkston Exceptional Community Building Group, Clay County Health Partnership, Compassionate Atlanta and New Neighbors Network.
"During the Summit, current Welcoming Community Dialogue groups will come together to build relationships, dream, share strategies, learn from and work with one another and others to plan collaborative actions for creating welcoming communities," says Malaika Geuka Wells, community organizing coordinator for Global Ubuntu.
The format of the summit begins with groups sharing about their community issues. Facilitators will then guide the groups' discussion around the seven elements of the Welcoming Community Dialogues which include changing narratives, radical hospitality, human rights, building relationships, respect and empathy, active contribution, courage in access to wealth and shared decision making.
Groups gathering for the summit will also share about race, class, poverty and the impact they are making in their community. As the summit winds down, a list of action items specific to each community will be created.
"This is a collaborative effort. It is an import conversation to have together to make positive changes," explains Wells.
GCDD and Global Ubuntu will continue to offer financial support, technical assistance, training and other resources to each community group as they work on eliminating childhood poverty for people with and without disabilities, empowering women with and without disabilities, affordable housing for all and the impact of the prison system on people with disabilities, among other issues.
For information on this initiative or about the upcoming Welcoming Community Summit, check out Global Ubuntu's website or GCDD's Real Communities website page. Space is limited and registration opens to the public on September 20.
---

Save
Welcoming Community Summit
Thursday, October 24, 10 AM – 4 PM
Clarkston Community Center
3701 College Avenue, Clarkston, GA
A Morning with Judy Heumann - International Disability Rights Activist
Tuesday, October 29, 2019, 11 AM – 12 Noon
Atlanta Friends Meeting, 701 W. Howard Avenue, Decatur GA 30030
This event is FREE to attend, but registration is required.
Disability History Symposium - Keynote Speaker Judy Heumann
Wednesday, October 30, 2019, 9:30 AM – 3 PM
University of Georgia's Richard B. Russell Special Collections Libraries
300 S Hull St, Athens, GA 30605