Take Your Legislator to Work Day 2017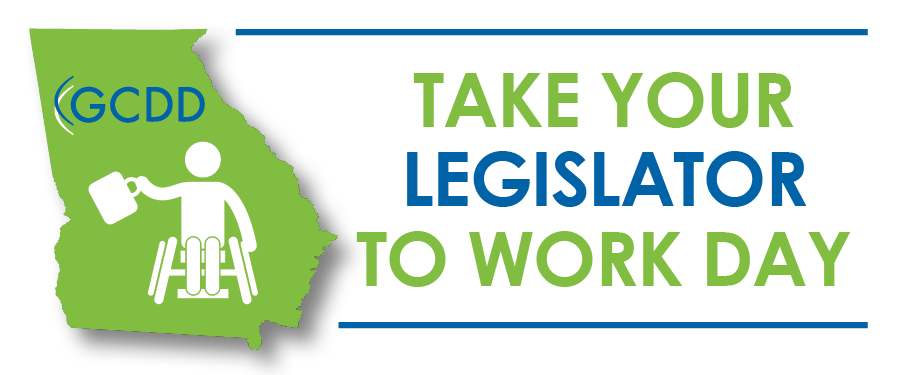 The Georgia Council on Developmental Disabilities (GCDD) is please to share the stories of this year's Take Your Legislator to Work Day! The month-long event coincided with NDEAM, the 2017 theme of which was Inclusion Drives Innovation.
The goal of Take Your Legislator To Work Day is to show the far reaching benefits to employers, employees and communities alike of hiring people with disabilities as well as to create opportunities for Georgians with disabilities to form and nurture relationships with their elected officials.
GCDD's Take Your Legislator to Work Day is an opportunity for employees with disabilities to invite their legislator(s) to visit them at work. Any Georgian who is employed in an integrated setting and who identifies as having a disability is encouraged to apply. We believe that visiting an employee at work is the best way to show legislators that people with disabilities want to work and are as capable as anyone at working in real jobs for real wages. We also believe your elected officials will best undersand the positive impact of publically funded employment supports if they see those in action.
Take Your Legislator to Work Day is open to any person with a disability that lives in Georgia and works in a community integrated setting earning at or above minimum wage.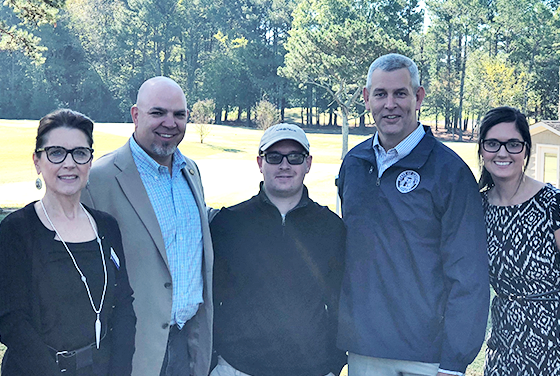 Austin Pahr with Rep Jason Ridley & Sen Chuck Payne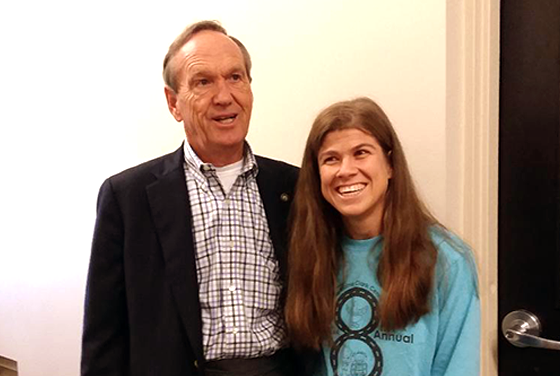 Bayley Bristow with Sen Fran Millar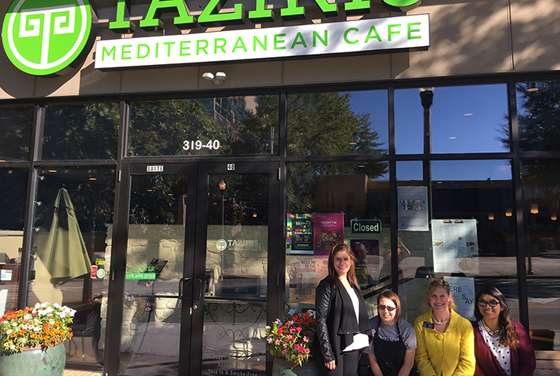 Christine Sass with Sen Elena Parent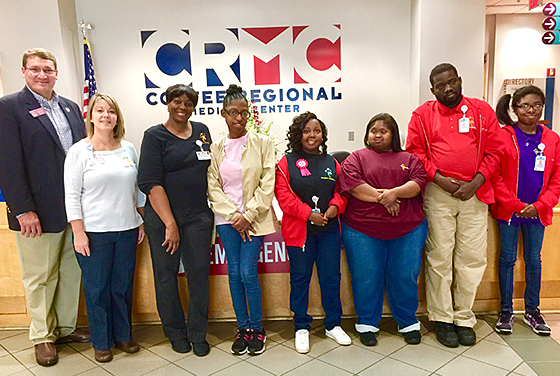 Coffee Regional Medical Center Project Search with Rep Dominic LaRiccia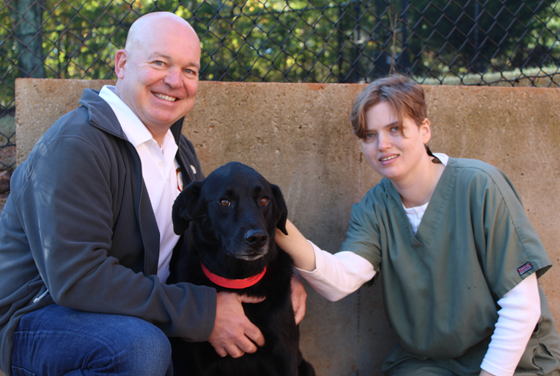 Elizabeth Terzich with Sen Mike Dugan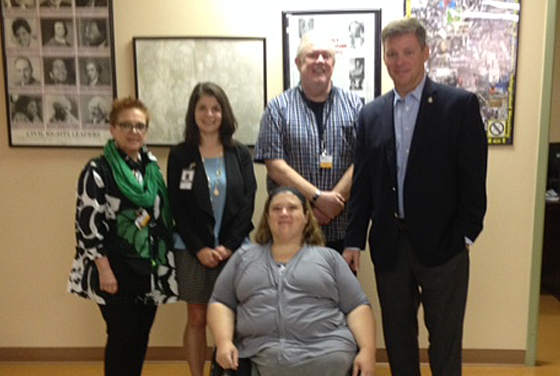 Emily Shaw with Rep Clay Cox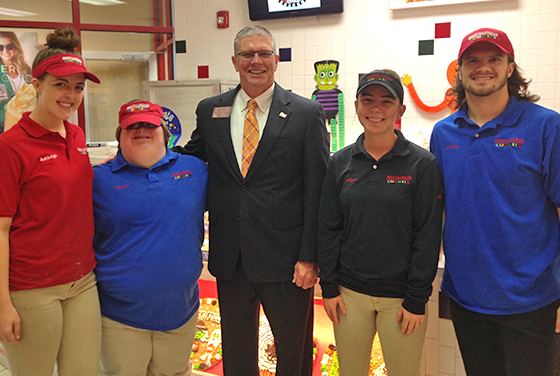 Hannah Hibben with Rep Dale Rutledge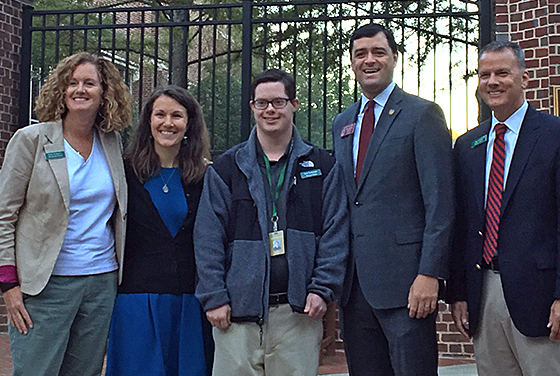 Jack Prettyman with Rep Scott Hilton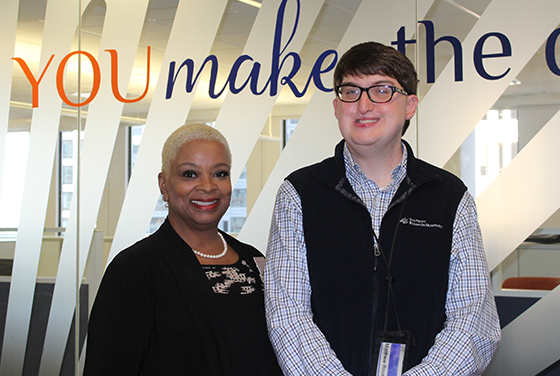 Matthew Roush with Rep Sheila Jones

The legislative response this year was overwhelmingly positive and we thank all those who participated. Listed below are the completed visits of legislators and their constituents with disabilities who have been visited at work. The list will be updated as we receive more information.
Take Your Legislator to Work Day Visits
Hannah Hibben visited by Rep Dale Rutledge at the Great American Cookie Co in McDonough
Emily Shaw visited by Rep Clay Cox at disABILITY LINK in Tucker
Austin Pahr visited by Rep Jason Ridley & Sen Chuck Payne at Nob North Golf Course in Cohutta
Christine Sass visited by Sen Elena Parent at Taziki's in Decatur
Bayley Bristow visited by Sen Fran Millar at The Elaine Clark Center in Chamblee
Jack Prettyman visited by Rep Scott Hilton at the Wesleyan School in Peachtree Corners
Elizabeth Terzich visited by Sen Mike Dugan at the Carrol County Animal Hospital in Carrolton (Click here to read an article in the Times-Georgian.)
Patrick James Barlow visited by Sen Steve Henson at the Park Springs Retirement Community in Stone Mountain
Matthew Roush visited by Rep Sheila Jones at SunTrust Bank in Atlanta
Mikel Miller visited by Rep J Collins at the Ingles in Villa Rica,
Tyler Blanton visited by Rep Steve Tarvin at Unique Fabricating in Lafayette (Click here to access the TV coverage on WTVC Channel 9 ABC.)
Katrina Parsons visited by Rep Beth Beskin at disABILITY LINK in Tucker
Elizabeth Cicerchia visited by Sen Michael "Doc" Rhett at the Kids R Kids Pre School in Marietta
Project Search Interns: Reuben Stephen, Nick Brundidge, Rayshun Grant, Rashaan Davis, Darrius Elias, Tionna Evans, Sam Thomas and Deshunte Banks visited by Rep Carolyn Hugley at the TSYS Project Search Site in Columbus (Click here to access the TV coverage on WTVM Channel 9.)
Project Search Interns visited by Rep Dominic LaRiccia at the Coffee Regional Medical Center in Douglas
Click here to view all the photos.
Tags: Advocacy, public policy, employment first, NDEAM,