GA Rep. Carolyn Hugley visits TSYS for its Project Search program
COLUMBUS, GA (WTVM) November 7, 2017 – By WTVM Web Team

Georgia State Representative Carolyn Hugley visited Columbus Tuesday afternoon.
She made a stop at TSYS, visiting students involved in the Project Search program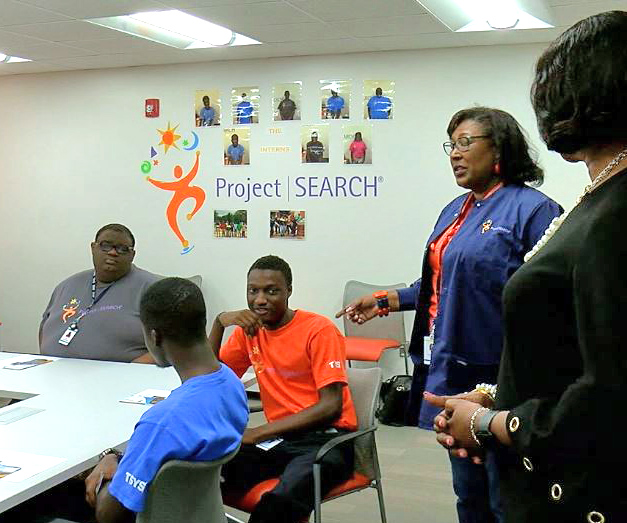 As a part of the programs "take your legislator to work day" Hugley spent time interacting with the interns and instructors inside the classroom while observing them perform their duties and even enjoying an early Thanksgiving meal.
"There is a place for students with disabilities in our workplaces TSYS has made that clear that it can happen so this is a challenge for our other companies in Columbus, GA to find opportunities for them as well," said Rep. Hugley.
Project Search provides real-life work experience combined with training in the workplace and independent living skills to help youths with significant disabilities make successful transitions from school to productive adult life.
The original article aired on WTVM News Channel 9 on November 7, 2017.