A Digital Newsletter from the Georgia Council on Developmental Disabilities • September 2018

---
In This Issue: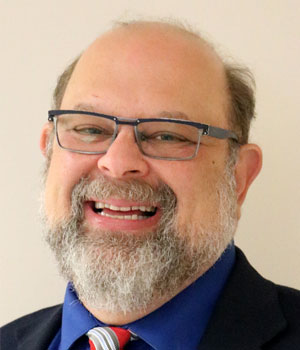 The 2018 midterm elections in November may be the most important ones you'll see in your lifetime. Those of us in Georgia will elect a new Governor, a new Lieutenant Governor, a new Secretary of State, a new School Superintendent and new Commissioners of Insurance, Agriculture and Labor. We will also vote for new members of the Georgia General Assembly, representatives to the U.S. Congress and various candidates for many other local offices. This is a very important election, and we in the disability community need to make sure our voices are heard.

At the Georgia Council on Developmental Disabilities (GCDD), we are working to ensure you have the opportunity to choose the candidates that reflect your values, especially the values most often shared by people with disabilities and their families. Working with organizations like Rev Up Georgia, GCDD will publish information about where voting polls are, how to get to the polls, what happens if the polls are not accessible and what the candidates are saying about issues important to our community.

On October 11, GCDD will host a Candidate Forum on Disability Issues, and we have invited the candidates for Governor, Secretary of State, Insurance Commissioner and School Superintendent. The forum will be held in Atlanta, but don't worry if you can't make it. We will broadcast live on Facebook, so you can join the forum from anywhere. We want you to have the information necessary to make decisions about who to vote for, and we will be sending details about how you can send in questions and participate soon.
One of the issues we are featuring in this newsletter, and one we should also be discussing with candidates, is the status of direct support professionals in Georgia. Direct support professionals are the people hired to support individuals with developmental disabilities and their families. We know they are often underpaid and overworked, and they seldom experience opportunities for advancement or career growth. Many direct support professionals must often work two or three jobs to make ends meet. Because of this, providers are finding it more and more difficult to hire qualified individuals willing to work long, hard hours. This is not just an issue in Georgia but one across the country.
In fact, a Study Committee of the General Assembly is currently meeting to determine how to address this growing crisis. Finally, I will end where I started: with the election and several reminders:
• Make sure you are registered to vote.
• Get out and meet the people who are running for office.
• Ask the candidates what they will do to address the waiting list.
To paraphrase disability activist Justin Dart, vote as if your life depends on it, because it just might.
Let us know your thoughts and comments about the newsletter by writing to
Eric E. Jacobson, Executive Director, GCDD
---
Public Policy for the People provides public policy updates as it pertains to people with disabilities here in Georgia.

We don't have to tell you twice – but, we will! Voting is a powerful advocacy tool, and the disability community is the largest minority voting bloc in the nation!
The deadline to register to vote in Georgia is October 9, so there is still time left to have your vote count.
According to the Secretary of State's website, Georgia citizens have access to several convenient methods of registering to vote:
Download, complete and mail a voter registration application.
Go to your local county board of registrars' office or election office, public library, public assistance office, recruitment office, schools and other government offices for a mail-in registration form.
Registration is offered when you renew or apply for your driver's license at the Department of Driver Services.
College students can obtain Georgia voter registration forms, or the necessary forms to register in any state in the US, from their school registrar's office or from the Office of the Vice President of Academic Affairs.
For more information and details, visit the Secretary of State's website.



---
The Disability Vote Counts!
by Vincent (Vinny) Olsziewski, Co-Chairman of RevUp Georgia

At times, we all complain about our government. Whether it's to gut important legislation or invest in talking streetlights, we occasionally pay attention to our political leaders' decisions. What too many of us neglect to do, however, is show our elected officials how we feel about the job they're doing. The simplest and most effective way to do this is by voting.
Too often, those who choose not to vote think their voice doesn't matter or all the candidates are the same. We must fight apathy. Our vote does matter. At the national level, for example, the president selects Supreme Court justices. And at a state level, expanding Medicaid is closely tied to the governor's policies.
The onus is on us, as voters, to learn about the candidates. The information is out there; we just need to seek it out. Be wary, though; not all information is equal. Know the sources and what biases they may have. Use several sources. The internet can be a great tool, if used responsibly.
Once you have the information you need, share it with friends, family, neighbors and coworkers. Help them make informed decisions. Then, most importantly, VOTE.
As a community, people with disabilities can have a significant impact on elections. One in five voters has a disability., and it's time to flex that political might. The disability community is not a monolithic voting bloc, but there are a few issues that bring us together. We need to return disability rights to its former place as a non-partisan issue.
We can also unite around the issue of access to the polls. It isn't enough that buildings and voting machines are accessible. The ability to physically get to the polls is too often a barrier, especially in small or rural counties.
We must also take advantage of various voting methods. Many people like going to their local precinct and casting their ballot on Election Day. Some prefer other methods. Early voting allows you to vote at your convenience and may make arranging transportation easier. But there are fewer polling places open, and you may have to travel further. Absentee voting is very easy in Georgia and may be the best option for people with transportation concerns. And yes, absentee ballots ARE counted!
As distressing as it may seem, voter suppression is alive and well in 2018. There are those who wish to control the makeup of the electorate to better control the outcomes. We must not stand for this now, or ever. These efforts are frequently targeted at more vulnerable groups: the poor, the elderly, minorities and people with disabilities.
In fact, just a few weeks ago there was an effort to consolidate polling places in Randolph County, a poor, rural, majority minority county in south-central Georgia. This would have made getting to the polls harder for many. A coalition of organizations, including many serving the disability community, came together to successfully squelch this plan. We must stay vigilant to avoid similar scenarios in the future.
Your vote is your voice. Treasure it. Protect it. Exercise it!
Learn more about the national disability vote movement, and join the movement here in Georgia.
---
Spend your lunch break with the Georgia Council on Developmental Disabilities on Friday, September 14 at 12:00 PM for the educational webinar on EVV (Electronic Vist Verification).
GCDD's Public Policy Director Dawn Alford and the Center for Public Representation's Director of Advocacy Alison Barkoff will explain new changes to Medicaid-financed personal care services and home health care services. This will impact you if you rely on the NOW, COMP, ICWP, CCSP, or SOURCE waiver.
Co-sponsored by the Statewide Independent Living Council, The Arc Georgia, the Georgia Council on Aging, Parent 2 Parent of Georgia, the Georgia Advocacy Office and Georgians for a Healthy Future, this will be an event you will not want to miss.
Space is limited, so be sure to bookmark the link and log on to the Adobe Connect virtual meeting room promptly at Noon on September 14.
Brush up on EVV and what it means for Georgia.
---
Mark your calendars for the 2018 GCDD Candidate Forum on Disability Issues! This event will give Georgians with developmental and intellectual disabilities, their families, and community members the opportunity to hear from candidates running for the offices of Secretary of State, Superintendent of Schools, and State Insurance Commissioner as they speak on issues important to the disability community. This event is free and open to the public, and registration is required.
DATE: October 11, 2018
TIME: 5:30 - 8:00 PM
LOCATION: James H. "Sloppy" Floyd Building/West Tower
200 Piedmont Avenue, 20th floor, Floyd Room
Atlanta, Georgia 30334
COST: Free to the public
We've invited candidates for the position of:

Secretary of State to discuss the issues of importance to them in this election including, but not limited to:
• The challenges that the 1.3 million Georgians with disabilities face when trying to have their voices heard in the election process
• Accessible polling centers
• Concise and easy to understand language on ballots
• Easy to follow absentee ballot eligibility requirements and process
State Superintendent to discuss the issues of importance to them in this election including, but not limited to:
• School to prison pipeline crisis
• Inclusive K-12 classrooms
• Transitional support of Inclusive Post-Secondary Education programs
State Insurance Commissioner to discuss the issues of importance to them in this election including, but not limited to:
• Medicaid expansion
• Access to affordable healthcare
• Coverage for those with multiple diagnoses
The discussion will be moderated by GCDD Council Chairperson Mitzi Proffitt. The disability issues forum will also be livestreamed on Facebook through GCDD's channel.
Register for the 2018 Candidate Forum on Disability Issues and/or submit questions for the candidates.
---
Synergies Work Hosts Business 101 for Entrepreneurs with Disabilities

Terri Denison, Terry Blum, Amyn Sadruddin, Sonjui Kumar and Robin Nelson participated in the Business 101 panel hosted by Synergies Work.According to the Global Entrepreneurship Index (GEI), an annual index that measures the health of the global entrepreneurship ecosystem, the United States is the best country to have the opportunity to start a new business. The US also ranks high in the networking and culture support areas, which means individuals with and without disabilities can utilize their entrepreneurial skills, micro enterprises and local business networks to be successful.

Building on this premise to create and improve the entrepreneurial climate in the disability community, Synergies Work, Inc., a nonprofit that provides entrepreneurs with disabilities the supports to become financially independent as entrepreneurs, held a Business Breakfast roundtable last month at First Data Corporation in Sandy Springs, GA.

The roundtable paneled speakers included:

• Terri Denison, Georgia District Director, Small Business Association (SBA)
• Terry Blum, Director, Institute for Leadership & Entrepreneurship, Georgia Tech
• Amyn Sadruddin, Program Director, TiE Atlanta
• Sonjui Kumar, Partner, KPPB Law Firm
• Robin Nelson, Photo Journalist
"Our vision is to create a community of business owners, mentors and entrepreneurs with and without disabilities," said Aarti Sahgal, founder of Synergies Work. "The idea is not to create another isolated island of entrepreneurs with disabilities or creating a special kind of a program for them, but [to understand] there is already talent that is existing among us."

The discussion, moderated by Aditya Sthanunathan of Home Depot, covered a variety of topics, including how to commercialize talents and gifts of individuals with disabilities; building a sustainable and scalable business model; providing visibility and credibility; and, building financial capability. Panelists gave advice to attendees, which included people with disabilities, their families, behavioral health and community service professionals and entrepreneurs on what they can do when kickstarting their business.

"You can't do it alone," said Amyn Sadruddin of TiE Atlanta, a nonprofit organization that supports entrepreneurs in all industries and in all stages of growth. "Having a co-founder is never a bad idea and it also pays to launch quickly." He also explained that launching a business early allows for customers to help a business adapt.

Entrepreneurs and other small business owners gained valuable information on leveraging technology, such as LinkedIn and other free resources to optimize their business' reach.

Terri Denison of the SBA emphasized the importance of taking online courses through small business development centers as well as through the SBA's 508 compliant website. She suggested using the SBA's resources that help people access money or funding, including a microloan program, which consists of two entities that are active in making small loans up to $50,000 and have more flexibility to provide financial assistance.

Another avenue individuals with disabilities can take is through inclusive post-secondary education (IPSE), or college programs for students with intellectual and developmental disabilities (I/DD). Nine universities around Georgia currently have inclusive higher learning programs that teach social skills while being essentially employment programs.

"You expect people to come out either employed or go into their own business, but it's very much related to self-determination," said Terry Blum, co-founder of Georgia Tech's inclusive program, EXCEL. She also explained the importance of networking, "If you're not an entrepreneur, where do you get your relationships? You get them at work. You want to be coworking with other people."

Sonjui Kumar of KPPB Law, which supports business lifecycles, talked about the importance of creating a trademark once the business has started. Supporting the importance of free resources, she explained that the US patent and trademark website provides a great deal of information on trademark and copyright protections.
Photojournalist Robin Nelson elaborated that while strong content is key, telling your business' story in an attractive and palatable way can capture a client's attention.
"[Create] compelling content and get your story out there," she said. "If you partner with somebody who can help you get your story out to different media people, that's how you get coverage and coverage leads to interested potential customers and clients."

The roundtable discussion ended with a Q&A session that included topics such as Medicaid, Georgia STABLE Accounts, IPSE, LLCs vs. sole-proprietorships and how to help companies create diversity in the workplace.
---
​The direct service workforce in the United States is over 3.6 million workers and demand for direct support professionals (DSPs) is expected to increase by 48% in the next decade. To honor these hardworking, determined professionals, the week of September 9th will be nationally recognized as DSP Recognition Week.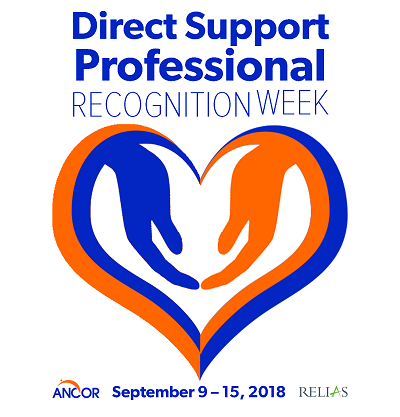 Through its National Advocacy Campaign (NAC), the American Network of Community Options and Resources (ANCOR) is promoting nationwide appreciation for the DSP workforce during the week. ANCOR is a national, nonprofit trade association representing more than 1,400 private community providers of services to people with disabilities. It also advocates for federal and state proclamations during its NAC.

"DSP Recognition Week is one way we try to say, 'thank you' to the people who turn the intentions of our laws and regulations written to provide opportunities for people with disabilities into actions," said Barbara Merrill, CEO of ANCOR. "It's also a very important reminder to our legislators and policymakers that this workforce is essential, and their wages and training deserve attention as states set rates for intellectual and developmental disabilities services."

DSPs work in a number of different settings and often have opportunities to share their own passions and talents with the people they support. Most importantly, they ensure that all people with disabilities have the necessary supports that enable them to live, work, play and live life as independently as possible in their communities.

While the DSP workforce is essential, there is also a significant deficit in the number of DSPs needed to support the 1.4 million individuals in the country who require professional support in order to live and work in their communities. Compounding this issue, direct care is expected to be the number one job in demand over the next 20 years, according to the US Department of Labor.

Currently, steps are being taken by addressing the reasons for the national DSP employment crisis – including improving workplace conditions, increasing public recognition, accessing current technology and improving data on DSP wages.

Across the country, the turnover rate for DSPs is high – 58% leave their position in less than a year – and positions also stay vacant long enough to cause providers to not be able to take on new clients.

Among the reasons for the turnover are low wages, insufficient benefits, workplace supports, and lack of advancement and availability of and to technology.

In Georgia, only 64.6% of employed DSPs stayed in their position after a year of employment and turnover rate in the State was 44.4%, which was just below the national average of 45.5%, according to the latest National Core Indicator (NCI) Staff Stability Survey Report released in January 2018.

For DSPs in Georgia, the average starting wage is $9.80. Average hourly wage was slightly higher at $10.39; however, those numbers fluctuated slightly depending on whether the DSP was providing residential or in-home supports.

"DSPs support people with disabilities, which allows them to contribute in their communities," said Eric Jacobson, executive director of the Georgia Council on Developmental Disabilities (GCDD). "We need to help solve this workforce's biggest issues, recognize their dedication to this job and give them the respect and acknowledgement they deserve."

To become DSP certified, the National Alliance for Direct Support Professionals (NADSP) has developed a national certification program for DSPs working in community human services. Visit NADSP online to learn more.
---

We are excited to announce the return of Take Your Legislator to Work Day! Open to all employees with disabilities that work in an integrated setting at or above minimum wage, TYLTWD is a great opportunity to get to know your local elected officials and raise awareness of employment for people with disabilities. Register today. Visits will take place in the month of October to coincide with National Disability Employment Awareness Month. This is one event you will not want to miss!
Deadline to register is October 5, 2018.
---
Save
Just like that other guy with the same name, Matthew Perry wants to be an actor. He greets us for his interview dressed in a dapper bow tie, button down shirt, and bright red tennis shoes – a look borrowed right from the Kenny Leon playbook. He's ready for his close-up.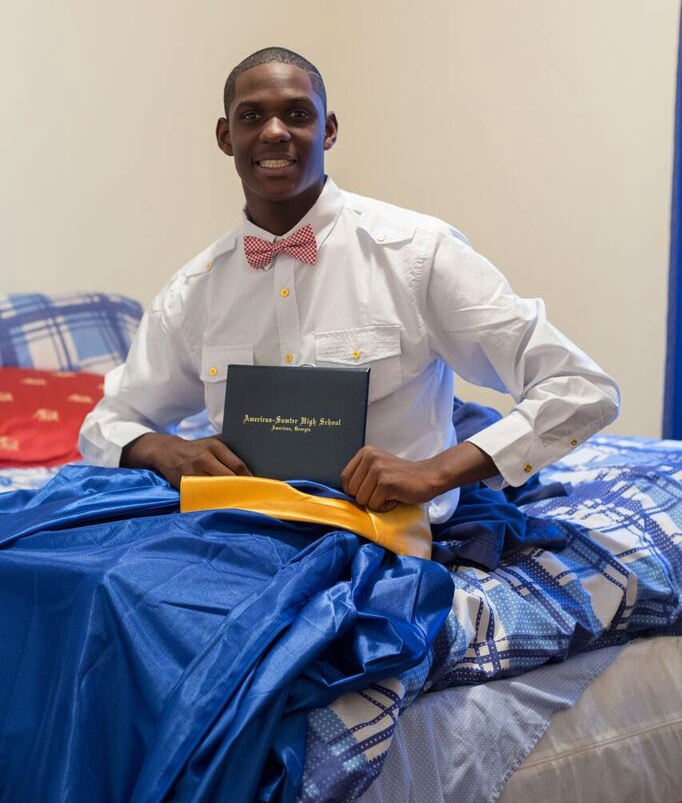 "The reason I wanted to be on this interview today is because I wanted to tell people what I like to do, and why I like to do it, and why I want to be a star." To be specific, he wants to be a movie actor. Matthew likes Tyler Perry movies in particular and can list many of them by name. He once saw Tamela Mann, an actress from several Tyler Perry films, in person at Albany State when he went to a tailgate party. Still, he doesn't like football as much as some guys. He'd rather go to the tailgate party than the game itself. He's got to stay focused on his acting career. As soon as we get started on the interview, Matthew starts in with his pre-planned, opening remarks.
Mathew begins telling us that he was taken from his family because he was fighting with his sister, dad, and brothers, for not taking his medicine, not listening, for not being compliant. He then begins telling us about his favorite movie stars, hobbies and foods. "I would like to thank y'all for listening to me. I really do appreciate that. I would like to go to college and tell my story, and if I do make it, I'll have a surprise." "What's that?" we ask. "Fifty dollars!"
Matthew is on the COMP Waiver, which pays for his housing in the group home where he's lived for about a year now, behavioral supports, and participation in the Easter Seals day program. He was with his biological father before, but was removed from the home. If he didn't have the waiver, he would be in a very tough spot, especially because he was having such a hard time with his family. Matthew's case worker let us know his behavior has improved remarkably in the year he's been at the group home. Both Matthew and his case worker attribute his progress to coaching, goals and medication, which is why he makes sure to comment on it every chance he gets.
We asked Matthew, if we brought an elected official to his door, what he'd like to say, what's important to him? He replies, "I would be nice to them. I would ask them what's their name, and I would tell them my name. I would take it very seriously."
If he weren't becoming an actor, Matthew would like to go to college and work for the fire department. Surprisingly, though, he doesn't exactly want to be a fireman. He has been fascinated with the process of investigating fires since he was a very small child. When we ask him how he got interested in it, he says, "It just came from my mind." He tells us that watching the buildings catch on fire during September 11th was one thing that sparked his imagination. Matthew is only 19 years old, so he probably doesn't actually remember that day in 2001, but from seeing replays on television later.
His adoptive father, Tim, was there to listen in on the interview, and he shared some more detail. "That story he told you about wanting to be a fireman ... That's been true since he was a little kid. We never limited him. Never told him he couldn't do anything." Tim explains that Matthew had two older brothers, and when he was a little boy he stole a little toy fire truck. His brother told on him. "I made him take it back, made him give it to the cashier. He's never stolen anything since that day I don't think. But he's always had that fascination with big fire trucks."
Graduating from Americus-Sumpter High School in 2016, Matthew wants to make sure we get to see his room while we're there. He pulls out his graduation gown and diploma while we tour. He seems sad that he hasn't been able to keep in touch with his friends from high school. His case worker, Marquita, also explains about his goals that are hanging on the wall. They're a little out of date because he's completed them, and his support coordinator will be coming by to update them, hopefully soon. Matthew's godmother was also on the scene; he wanted to make sure that he got a picture with her while we were there.
When we ask Matthew what he would like people to know about his life, he says he knows his medical condition and when to take his medication. "I would like them to know who I am. That I am hoping and praying that I'm going to be an actor, and that I'm going to meet a lot of people when I'm on TV."
As if on cue, Matthew gets up, straightens his shirt and bowtie, offers to show us his Wii. Like the star that he is, Matthew's favorite thing to do on the Wii is to dance along with Michael Jackson's Thriller. We challenged him to a dance-off, but he prefers the spotlight, dancing by himself. We were duly impressed with his dance moves and even learned about a few Michael Jackson songs we didn't know existed.
By the time we're ready to go, many members of Matthew's family have come to gather and visit for a while, so we head out into the cold. Tim says, as we're packing up, "If you're asking people who wants to talk to politicians, if they want to talk to family members, I sure would love to talk as well. We couldn't have taken care of Matthew without Medicaid, and people need to know that. I've left messages for my congressman before, but that's too indirect for me. I've just about wore my keyboard out."
Matthew's story is a part of the GCDD Storytelling Project. The project's goal is to collect 75 stories representing the experience of individuals living with a developmental disability in Georgia.
Save