Public Policy for the People: Making a Difference Magazine Summer 2018
Looking Ahead to Midterm Elections & the Governor's Race in GA
by Hanna Rosenfeld, GCDD Planning & Policy Development Specialist
Well, Georgia, we survived primary season. That said, the political landscape is far from settled after the May 22 election with several races resulting in runoffs that will take place this July. As candidates continue to vie for open offices, we are all preparing for ongoing TV ads, campaign mailers and canvassers.
As a quick refresher, a primary election is designed to allow a political party to pick one candidate for an open political seat. Primaries help political parties, like the Democrats and the Republicans, unite behind one candidate.
Primary Election Outcomes
There are three potential outcomes of a primary election. It is important you understand which scenario has occurred in your community:
A candidate wins their primary. There are no rival candidates from outside of their party. Therefore, they are the de-facto winner as they will be running unopposed in the general election.
Two rival political parties hold primary elections. Each party emerges with one candidate. These two candidates, plus any independent candidates, compete in the general election.
A political party holds a primary election. No one candidate receives more than 50% of the vote in the primary. The top two candidates then enter a runoff election to determine the party's nominee.
Midterm Elections
Looking ahead, the political landscape will remain unclear until the general election on November 6. You may hear this election referred to as "the midterm election." Midterm elections gain their name because they occur in the middle of a presidential term, meaning that we will not be voting for a new US president in this election. Without high-profile presidential candidates, midterm elections typically have much lower voter turnout than years when a president is being elected. This means that your vote on November 6 is extremely important.
The Governor's Race
In this article, we will focus on the gubernatorial election – a fancy way of referencing the governor's race. Please note our limited focus is a reflection of space constraints, not level of importance. All offices up for re-election, from the governor to your local school board, are equally important. Each elected office in Georgia has a sphere of authority that enables officials to make decisions that impact your life and your community.
Also, it is essential that you research the candidates running in your area. Instead of basing your opinions on TV advertisements or campaign flyers, consider doing your own research. Many candidates have campaign websites full of information on the candidate's platform. Reach out to candidates and ask them about issues important to you. Make sure you are equipped with information you need to make an informed decision come November.
As for the governor's race, the field has narrowed quite a bit. However, there are still five candidates in the running. The Democratic primary saw Stacey Abrams win with 76.5% of the vote. The Libertarian candidate, Ted Metz, and the Independent candidate, Larry Odom, bypass the primary elections entirely. As for the Republican primary, no candidate received more than 50% of the vote. So the two candidates with the greatest proportion of the votes, Casey Cagle at 38.9% and Brian Kemp at 25.6%, must now enter a runoff election. Whichever Republican candidate receives the greatest proportion of the vote will then face off against Stacey Abrams, Ted Metz and Larry Odom in November.
In the following sections, we have highlighted a few facets of the candidates' platforms we find relevant, namely their views on Medicaid and their first priorities if elected. It is important to note that GCDD does not endorse any candidate and that the enclosed information encompasses only a small piece of a larger political platform for each candidate. We encourage you reach out to them with questions of your own – and to vote.

Stacey Abrams: Democrat
The former House Minority Leader (2010-2017) and Atlanta resident believes that, "Georgia must pursue expansion of Medicaid as both a stabilization and growth model for delivery of healthcare and for economic growth." [1] Indeed, Abrams went so far as to say that her first priority if elected would be to "[see through the] expansion of Medicaid in the state of Georgia to cover 500,000 Georgians; save our rural hospitals; and make certain that we start to create the thousands of jobs to which Georgia is eligible if we expand Medicaid in the state."



Casey Cagle: Republican
Cagle has served as Lieutenant Governor since 2007. The Gainesville resident's first priority if elected would be to "continue to build the college and career academy network." As Cagle shares, "Really giving kids the opportunity to explore 20 or 30 different career pathways [is key to helping them] find their passion in life. And, what we have seen is a 98% graduation rate, and 100% placement rate. But along with that, we have seen their incomes increase dramatically as well." [2]
As for Medicaid, Cagle has asserted, "I philosophically believe in a safety net, but I don't believe in a safety net that becomes a hammock. I believe in a safety net that becomes a trampoline that lifts people up." [3] Cagle has expressed some interest in exploring Medicaid waivers, seen clearly through his Chairmanship of Georgia's Health Care Reform Task Force. He has stated that any Medicaid waiver Georgia pursues should include work requirements, as they, "build good faith with the taxpayers who fund these programs." [4]
Brian Kemp: Republican
An Athens resident, Kemp has served as Secretary of State of Georgia since 2010. When asked what his first priority would be if elected, Kemp responded, "Well, day one I am going to create a Putting Georgians First Committee that will be made up of business people, not bureaucrats. It is going to start looking at cutting government regulations, cutting red tape, much like we have done in the Secretary of State's office and all of state government. And this is really part of a Conservative Four Point Plan I have to make Georgia number one for small businesses in the country." Regarding Medicaid, Kemp has reportedly said we should be lowering healthcare costs without giving more funding to Medicaid.[5]

Ted Metz: Libertarian
Chair of the Libertarian Party of Georgia, Ted Metz lives in South Cobb. Asked what he'd do day one as Governor, Metz enthusiastically replied, "I will issue an executive order for law enforcement agencies to stop all arrests for cannabis possession in small amounts, then instruct the courts to stop prosecutions, and then issue pardons to all affected by the Drug War. This will fix many things."
When asked about Medicaid expansion, Metz stated, "With the possible removal of strings attached to Medicaid grants which put 159 agencies in-between people and their doctors, ending certificate of needs for competitive facilities, using innovative approaches to healthcare delivery, expansion would be the right thing to do."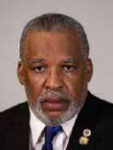 Larry Odom: Independent
At the time this article went to print, Larry Odom did not respond to our request for information. We can share that he is a Senior Project Manager and his campaign slogan is "Making Georgia Work for Everyone."
You will notice that no candidate has supporting people with disabilities as their top priority. Such exclusion reinforces the importance of meeting with candidates to educate them on issues specific to the disability community. As disability advocates, now is the time to get busy!
Footnotes:
[1] https://lwv.thevoterguide.org/v/ajc18/race-detail.do?id=17400777&party=Dem
[2] https://www.ajc.com/news/questions-for-casey-cagle/88Q6OtKcbhKpEXIQFwlaON/
[3] https://www.wabe.org/meet-republican-gubernatorial-candidate-casey-cagle/
[4] https://caseycagle.com/cagle-any-medicaid-waiver-should-include-work-requirement/
[5] https://morgancountycitizen.com/2018/04/26/gov-candidate-kemp-comes-to-morgan/
Electronic Visit Verification (EVV): A Georgia Look
by Dawn Alford, GCDD Public Policy Director
In the What's Happening in Washington? article in this issue, you can read about what Electronic Visit Verification (EVV) is and how it came to be federally. But what does this really mean for people with disabilities and their families here in Georgia? Moreover, what should individuals do if they are concerned about the potential impact of EVV to the services they receive?
EVV must be implemented by January 1, 2019 for Medicaid-funded personal care services, such as assistance with toileting, bathing, meal preparation, shopping or money management. Specifically, if you or your loved one receive services from any of the following Medicaid programs, regardless of whether it's through the agency or a self-directed model, you should learn as much as you can about EVV:
Elderly & Disabled Waivers (i.e. Service Options Using Resources in a Community Environment [SOURCE] and Community Care Services Program [CCSP])
Independent Care Waiver Program (ICWP), serving those with significant physical disabilities and traumatic brain injury
New Options Waiver (NOW) & Comprehensive Supports Waiver Program (COMP), serving individuals with developmental disability
Georgia Pediatric Program (GAPP), serving children who have medically complex needs in their own home
In Georgia, the state agency charged with the administration of Georgia's Medicaid program, and hence the implementation of EVV, is the Georgia Department of Community Health (DCH). States have some discretion on the approach they use to implement EVV. The Georgia DCH has decided to provide an EVV system to existing Georgia providers who can then choose to use that system or select an alternative EVV system. That alternative system must meet DCH requirements, which include:
Electronic verification of the minimum data points required by the federal law.

Ability to "talk" with the DCH selected EVV vendor system so that DCH can access the data points collected.

Mandatory manual entry option.
The Georgia DCH posted an announcement earlier this year on its website about a competitive bidding process to procure an EVV vendor. As of the publication date of this article, no announcements have been made about a vendor selection. Of note, while the mandatory implementation date of an EVV system for personal support services received through a Medicaid funded waiver is not until January 1, 2019, many providers have already begun to implement EVV systems on their own.
Regardless of the 2019 implementation deadline, the time to get involved and voice your concerns is now. While the Georgia DCH says one of its goals for implementation of EVV is to improve the quality and access to care for Medicaid members, many serious concerns from advocates about potential problems with EVV remain.
If you haven't already, please visit https://dch.georgia.gov/georgia-medicaid-electronic-visit-verification to see the Georgia DCH EVV landing page and to learn more about program details and implementation plans. You can also email Georgia DCH directly with any concerns you have about Georgia's implementation of EVV at . Finally, check GCDD's website regularly at www.gcdd.org, as the organization plans to release an advocacy resource specifically on EVV and designed for families who will be directly impacted.
Check out our new Legislative Training Videos!
Whether you join us at the Gold Dome during the legislative session, visit your elected official's home office, or attend community events such as town halls, advocates need to be confident and ready when presented with the opportunity to speak with your legislators.
The UNLOCK! Coalition and the Georgia Council on Developmental Disabilities hosted three in-depth trainings between May and June to train individuals on the best ways to advocate for issues important to them. For self-advocates, the trainings also supported building capacity in influencing and informing legislators on disability policy.
The two meetings and one webinar ranged in topics that would build strong advocates. Subject matter experts like Kathy Floyd, executive director of the Georgia Council on Aging, also shared her experience in building relationships with policymakers and legislators with attendees.
Those who attended learned skills in:
Building relationships with their legislators

Sharing their story in two minutes or less

Calling for meetings at district offices

Advocating as a group
The training videos are available on GCDD's website under the videos section at https://gcdd.org/news-a-media/videos.html
The UNLOCK! Coalition advocates with Georgians with disabilities so everyone can live full lives and contribute to Georgia communities and the Georgia economy. Find out more about UNLOCK and its principles on GCDD's website.
To read more in Making a Difference magazine, see below:
Tags: Advocacy, Making a Difference, public policy