A Digital Newsletter from the Georgia Council on Developmental Disabilities • June 2018

---
In This Issue: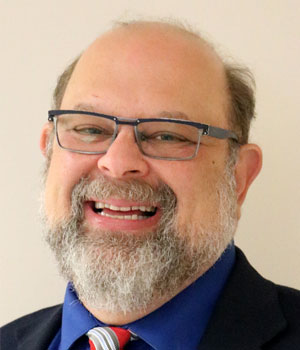 Justin Dart, the great disability advocate once said, "Vote as if your life depends on it, because it does." On May 22, Georgia held its election primaries and will elect all its statewide offices and most other offices on November 7. I have written many other times about the importance of voting and asking those running for office about where they stand on disability-related issues. This is another one of those times.
Between now and November, you will have many opportunities to shake hands with those running as Democrats and Republicans. It doesn't matter which party you support. What does matter is this: Where do they stand on addressing the waiting list for home- and community-based services? Will the next governor continue the effort to close institutions? Are our schools going to support students with disabilities in classrooms with their peers without disabilities? Will the state expand Medicaid so that more Georgians have access to healthcare? These are the kinds of questions we should be asking candidates.
The Georgia Council on Developmental Disabilities (GCDD), along with Rev Up Georgia, will be using our newsletter and Making a Difference to bring you information about what candidates think about issues important to people with disabilities and how you can get involved. In addition, we will be letting you know when events are taking place where candidates might be speaking about issues relevant to you.
Finally, in this edition of our newsletter you will find information about recent trainings from the UNLOCK! coalition as we get prepared for next year's legislative session. We want people to begin thinking about how to approach their legislators now and ask for their support on legislative and budget issues. One of those issues we gained support on was Employment First Georgia.
Over the next few months, we expect to see the Employment First Council begin to meet and lay out their agenda for how they will change employment options for people with disabilities in Georgia. Also, we want people to learn more about how to apply for an ABLE account.
While every election is important, make sure that this year is the election that people talk about the disability vote. This means get registered, get involved in campaigns and talk to candidates on every level about their stance on issues important to you.
Someone asked me about the one question I would have for a candidate for governor or lieutenant governor, and I responded, "How will you address the waiting list for home- and community-based services?"
What question would you have for them? The final reminder I have for you is DO NOT FORGET TO VOTE. Because as Justin Dart reminded us, your life just might depend it on it.
Let us know your thoughts and comments about the newsletter by writing to
Eric E. Jacobson, Executive Director, GCDD
---
by GCDD Public Policy Director Dawn Alford & GCDD Planning & Policy Development Specialist Hanna Rosenfeld

Public Policy for the People provides public policy updates as it pertains to people with disabilities here in Georgia.
This May we launched our UNLOCK! Legislative Training series, focused on equipping advocates with the tools they need to be a force in the political process. Sessions addressed meeting your legislator and providing legislative testimony.

At our Meet Your Legislator session, we were lucky enough to be joined by the Georgia Council on Aging's Executive Director Kathy Floyd, a seasoned pro at the Capitol. During the electoral season, this topic is particularly relevant as many elected officials are more visible and accessible as they work to garner votes. It is important that advocates are prepared to take advantage of these opportunities to build relationships with their elected officials or future elected officials. Building a relationship is not something that you will accomplish through one meeting, or even two. It takes dedication and effort. I would challenge each of you to try and meet with your elected official this summer. Find your state elected officials here and then use these tips to get you started.

At our Legislative Testimony session, we were honored to be joined by yet another seasoned pro, Polly McKinney, Advocacy Director of Georgia Voices. We learned about why it is so important for people disabilities and their families to give legislative testimony and tips on how to make your testimony as effective as possible.

For those of you unable to attend these events, keep an eye out for our instructional video sharing highlights from the training's content. Also, our final training event will be a "Lunch and Learn" webinar on June 13 at noon about exercising your rights at the polls. Please use this link to join the webinar: http://bit.ly/UnlockTheVote

As for a quick legislative update, all bills mentioned in the Spring Edition of Making a Difference Magazine were signed into law by Governor Deal.
---
The Disability Vote
by Vincent (Vinnie) Olsziewski, Co-Chairman of RevUp Georgia

The strength of a democracy is an engaged and informed electorate. All eligible voters should fulfill their responsibility to vote. That said, it is even more critical that People with Disabilities (PwDs) do so. Although the Disability Community is the largest minority group in the electorate, they are vastly underrepresented in elected office.

It's not merely that there are very few People with Disabilities in office; the viewpoint is vastly underrepresented as well. This is due in part to the fact that PwDs are affected by so many pieces of legislation, many of which aren't directly aimed at disability issues. PwDs are also not a monolithic group. Opinions vary widely among them, just like in the rest of society.

There are certain issues where PwDs are strongly united. Healthcare comes to mind. The Medicaid battles of 2017 showed us that when PwDs flex their political muscle, they can be effective. Activists raised the profile of issues like the negative effects Medicaid cuts. This helped in the short term, but the long term solution is to elect leaders who understand these issues and who will actually fight for PwDs when the cameras aren't rolling.

The Disability Community must educate itself on the issues and where their elected officials stand. They need to stand behind those that are supportive and work to replace those that stand in the way of moving forward. There are plenty of resources out there to learn about candidates and elected officials thanks to the internet. Use social media to spread the word about candidates and pending legislation. They are paying attention.

Like it or not, candidates react to several things: money and public opinion top the list. There are many groups making large campaign contributions on behalf of the Disability Community. Of course the single most effective way to influence elected officials is to VOTE! Advocacy groups must engage in voter registration drives. Then find ways to get voters to the polls. Utilize absentee voting, Early Voting, and rides to the polls.

The most important thing to remember is that this can't be a one-and-done approach. It must be sustained over multiple election cycles if the culture is going to be changed. Don't get discouraged. It will change through a series of small steps, but it WILL change if the Disability Community is in it for the long haul.

Learn more about the national disability vote movement at https://www.aapd.com/advocacy/voting/ and join the movement here in Georgia by visiting https://www.facebook.com/RevUpGeorgia/
---
On May 9th, Governor Nathan Deal signed into law HB 83, or the Georgia Employment First Act, officially making Georgia an Employment First State. The bi-partisan, common-sense legislation establishes employment as the first and preferred option for all people who want to work, regardless of their disability.

The Act creates a 14-member council, comprised of members of the disability community, state leaders and business representatives. The council serves to make recommendations for policy and legislative action advancing Employment First tenets.

Legislative sponsors of the Georgia Employment First Act include Rep. Terry Rogers (District 10), Rep. Terry England (District 116), Rep. Katie Dempsey (District 13), Rep. Trey Rhodes (District 120), Rep. Chuck Efstration (District 104) and Rep. Sharon Cooper (District 43). Its passage cements Georgia as the 34th state to have similar policy by executive order, directive or legislation.

Georgia Employment First is important to individuals with disabilities, their families, the business community and the economy because it highlights the reality that people of all abilities are needed in the workforce.

"Securing access to gainful employment opportunities has been an ongoing advocacy goal for GCDD," said Eric Jacobson, executive director of GCDD. "The passage of the Georgia Employment First Act means that individuals with disabilities in Georgia will be supported in considering employment as their first option. And with more people in the workforce, communities and economies across the state will continue to thrive."

In fact, states that have embraced Employment First policies show encouraging results. Washington, for example, has the oldest such policy in the country, according to the website StateData.info. Eighty-six percent of people with intellectual or developmental disabilities are getting state-funded services are either working or preparing to enter the workforce. Presently, that number hovers around 13% in Georgia.

The Georgia Council on Developmental Disabilities (GCDD) joins individuals and organizations across the State in celebrating the signing of the Georgia Employment First Act into law. As a member of the coalition advocating for Georgia Employment First, GCDD has supported the journey to enact Employment First as Georgia law.

Read the full Act here: http://www.legis.ga.gov/legislation/en-US/Display/20172018/HB/831
---

In 2017, Georgia STABLE, a tax-free savings program for eligible individuals with disabilities, officially launched across the State to provide a path for financial security for the disability community.

The program is administered by the Georgia Achieving a Better Life Experience (ABLE) Program Corporation, established through legislation that officially became law in 2016. The Georgia ABLE Act is modeled after the federal ABLE Act of 2014.

One of the most key components of Georgia STABLE is that it significantly expands opportunities for people with disabilities to live independently by allowing certain individuals to save and invest money without losing eligibility for other public benefits programs such as Medicaid, Supplemental Security Income or Social Security Disability Insurance.

A STABLE account acts as an investment account, similar to a 529 college savings account or a 401(k) retirement account. Contributions and earnings in STABLE accounts are not subject to federal or state income tax if spent on qualifying expenses, such as education, health care, housing and transportation. Contributions to STABLE accounts are made with after-tax dollars.

Georgia STABLE account holders can receive a debit card linked directly to their account. While money can be withdrawn and spent on qualified expenses as needed, STABLE accounts allow account holders to grow their finances and establish long-term savings with tax-free earnings.

Annually, individuals can contribute up to $14,000 and contributions may continue to be made until the account balance reaches $445,000. Friends and family members may also make contributions on behalf of an account holder.

For more information on Georgia STABLE and to enroll, visit https://www.georgiastable.com/
---
Synergies Works Opens E-Shop to Sell Art
Synergies Works, a nonprofit organization that supports artists with disabilities, launched its e-commerce platform, Synergies Works Shop. The goal for the platform is to raise awareness and increase business avenues for the artists that Synergies Works supports.

The e-shop has a variety of original art pieces including canvas paintings, pottery, cards and more. Currently, the shop includes works of five different artists from Atlanta.

"We are excited to open this platform to display our artists' work and increase their visibility," said founder Aarti Sahgal. "People with disabilities are talented, driven and need an avenue to succeed – just like all of us. We are proud to support these entrepreneurs and look forward to increasing our online presence and making an impact towards entrepreneurship."

For more on the Synergies Works E-Shop, visit https://shop.synergieswork.org/
---
​Hillary Hibben is the newest face at the Georgia Council on Developmental Disabilities (GCDD). She joins the Council as its new Media Relations Director, and will support the Council to increase its impact across the State.

In her role, Hillary will lead key public information efforts at GCDD, including media outreach, collateral production and more. She will also act as Managing Editor of the organization's magazine, Making a Difference.

Prior to joining GCDD, she most recently served as Project Manager and Lead Strategist at an Atlanta-based marketing agency. There she managed a distributed, multi-disciplinary team, developed strategic campaigns for her clients and oversaw every phase of the firm's projects to completion. She also directed media relations efforts, experiential marketing events, content development initiatives and social media management activities.

Hillary began her career at CNN where she served as Editorial Assistant, pre-interviewing and indexing on-air guests. She also collaborated on the network's social media efforts during the landmark 2008 presidential election and served as a Production Assistant for a celebrity UNICEF forum.

A summa cum laude graduate of Georgia State University, Hillary is an Atlanta-area native and is passionate about advocating for individuals with developmental disabilities. In her spare time, she enjoys crafting and spending time with her friends and family, including her sister, Hannah, who lives with Down syndrome.
---
Real Communities Retreat
On March 28-30, Real Communities members from LaGrange, Dahlonega, Savannah, Clarkston, Athens and the Peacebuilders Camp in Americus gathered for a retreat at the Evergreen Marriott in Stone Mountain. Retreats like this one provide Real Communities sites with opportunities to flesh out what it means to uphold the Real Communities Commitments and Responsibilities in concrete, contextualized ways. During their time together, the community builders examined conflict, belonging and personal growth – issues that had emerged as central themes during listening sessions conducted throughout the year by GCDD's Real Communities Director, Sumaya Karimi.
Community builders learned much from one another, both through informal conversations and through the exercises that community builders took turns facilitating. A representative from ConnectAbility Dahlonega, a participating community group, shared, "[It] was encouraging to meet so many people doing such good work in their communities."
A community builder from LaGrange added, "[It] was very helpful to learn from other Real Communities on how they resolve issues, how they include people in their community, and how they build trust."
"I liked making new friends and seeing old ones," a Clarkston community builder exclaimed.
Out of all the content covered at the retreat, tools pertaining to conflict analysis and transformation particularly stood out to the community builders. In response to Sumaya's lesson on nonviolent communication, a member of the Savannah Mixed Greens, a participating community group, affirmed, "Nonviolent words and tone are the foundation of our exchange."
One community builder found the Animal Conflict Style exercise especially insightful, noting wryly that his donkey-like attitude might be preventing him from acknowledging the perspectives of others in times of conflict. Another participating group shared that the Conflict Tree exercise helped their community address and heal an ongoing conflict they were experiencing. A member of that group added that she taught this tool to her children soon after returning home!
Still another Real Communities site creatively deployed these conflict tools to shed fresh light on their group's strategy and goals.
"We realized we needed to focus more on hosting and attending events that bring people together – and to have meaningful conversations," shared a representative from ConnectAbility Dahlonega. "We had been overcomplicating the simple concept of getting to know our neighbors."
Community builders left the event energized and eager for their next opportunity to gather. With the upcoming fall retreat in mind, community builders shared feedback with the retreat organizers about strategies to better ensure that people with visual impairments can participate fully.
This determination to live by the Real Communities Commitments and Responsibilities enlivens the efforts of community builders across the state. Together, they take steps daily towards the vision of true belonging – of communities where people are known, their stories are valued, and their gifts are offered and celebrated.
---

Save