A Digital Newsletter from the Georgia Council on Developmental Disabilities • March 2018

---
In This Issue: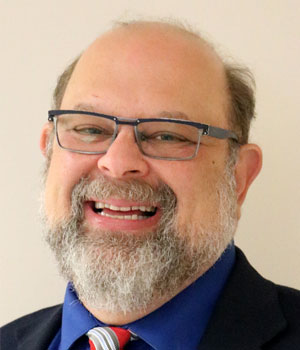 We are only two months into the new year and much has taken place with the Georgia General Assembly, politics in Washington and new efforts at the Georgia Council on Developmental Disabilities (GCDD).

It's March 1 and the General Assembly has reached Day 29 of the 40-day legislative session. Legislation has been introduced to make employment a primary option for people with disabilities. This could mean that the service system must rethink the way it funds and supports employment services.

At GCDD, we are doing our part by preparing to award a grant that will provide technical assistance to providers who want to change their business model from providing segregated day programs to integrated work programs. We recognize this is not for everyone, but many people with developmental disabilities and their families have long dreamed that there would be a better way of supporting people who want to go to work, earn a living, and be among people with and without disabilities. We believe it is how the publicly funded system should use its resources.

In Washington, DC, we continue to see attacks on many of the foundations essential to the lives of people with disabilities. The potential for government shutdowns means the potential loss of government services. House Resolution 629, the ADA Education and Reform Act, passed the House of Representatives.

Supporters of the bill argued that it protects businesses from unnecessary lawsuits but in reality, it shifts the burden of compliance with the law from business owners to people with disabilities. Also, we are working to get the Empower Care Act passed, which would reauthorize the Money Follows the Person program which has been instrumental in helping people move from nursing facilities into the community.

Finally, in these few short months, GCDD started new projects to gather stories about people with disabilities who are on the waiting list; began an effort to support individuals with developmental disabilities to start a movement to advocate for themselves; and are working with others to create a publication to help those who are self-directing their services, supported decision making, and working to educate people about Medicaid across the State.

In the next few weeks, we will issue grants to study and address the issue of school to prison pipeline, provide funds to market the inclusive post-secondary education programs, and support efforts to help providers who want to change their model from segregated to integrated work. In other words – there is a lot going on.

We look forward to working with you after the legislative session as we move into the election season. Let us know your thoughts and comments about the newsletter by writing to
Eric E. Jacobson, Executive Director, GCDD
---
by GCDD Public Policy Director Dawn Alford
Public Policy for the People provides public policy updates as it pertains to people with disabilities here in Georgia.
By the time you read this, the Georgia General Assembly will be in the final stages of the 2018 Legislative Session. Indeed, just yesterday, February 28, marked the official Crossover Day of the General Assembly. Crossover Day is an important milestone as it is the last day a bill can pass from its original chamber to the other. If a bill fails to make the switch by Crossover Day, the bill stands no chance of being signed into law by Governor Nathan Deal this year.
The bills that did make the switch are sprinting to get through committee and be passed into law before the clock runs out. Assuming the calendar does not change, we expect the last day of the 2018 Legislative session to be March 29.
At the time of this writing, GCDD is still in the thick of things with the FY19 Budget, busy advocating for more DD Waivers, as well as more funding for Supported Employment Services. With almost 9,000 Georgians on the waiting list, we know there is much work to be done. Our DD waiting list advocacy strategy this year has been based on DBHDD's Multiyear Planning List Strategic Plan that was submitted to the General Assembly at the end of 2017.
We have held many successful advocacy days this legislative session and we thank all the advocates who traveled far and wide to attend. We have one more Advocacy Day coming up, on March 15, where we will once again focus on "I Love Medicaid." Events over the past year have shown us that we need to keep educating and informing our community and elected officials about role of Medicaid in the lives of Georgians with disabilities. We know that Medicaid is the lifeline to keeping people with disabilities living full and varied lives in their community. We hope you will join us on March 15 as we proclaim, "I Love Medicaid."
One bill we want to highlight for you is HB 831, Georgia's Employment First Legislation, which would create an Employment First Council to advise the Governor and the Georgia General Assembly on policy recommendations. For those of you who are unfamiliar with the term, Employment First means that competitive, integrated employment should be the first and preferred service option for all publicly funded systems. It is important to remember that Employment First does NOT mean anyone will be forced to work in a competitive, integrated environment who does not want to, rather it will just be the first option explored. To find out if HB 831 made it through Crossover Day, be sure to check out our bi-monthly legislative newsletter.
Finally, please be sure you are registered to vote! This fall, not only will Georgia be electing a new Governor, but also the entire Georgia General Assembly and many statewide offices will be up for re-election. The best predictor of how disability-friendly Georgia's government will be in the future is who sits in elected positions. Help us make disability an issue in the many elections happening across the State this summer and fall so that we elect officials who care about the things we know make a difference in the lives of people with disabilities! Visit Rev Up Georgia's Facebook page to learn more about how you can help make the disability vote count!
---

The Georgia Council on Developmental Disabilities recognizes March as Developmental Disabilities Awareness Month! The goal for this month is to create awareness about developmental disabilities, teach the importance of inclusion within every aspect of life, and to share the stories of individuals with a disability to show that a successful life is possible!
And while we believe that awareness is key, we need to take action! GCDD declares this month DD Action Month and we want all of you to get involved.
Every week, GCDD will post one action item to raise awareness of the voice of the disability community. Participate in our simple calls-to-action and let's keep advocating for people with developmental disabilities around Georgia.
Week 1 (March 5 – 9): Register for GCDD's Medicaid Advocacy Day on 3/15!
We need your voice at the Capitol!
Participate with us, speak with your legislator and share why Medicaid is important to the lives of people with disabilities and their families.
Week 2 (March 12 – 16): Call or write your legislator!
Week 3 (March 19 – 23): REGISTER TO VOTE!
For this week's DD Action Item, we want you to register to vote! 2018 is an important election year! From the ENTIRE US House of Representatives to Georgia's Governor seat to local elections, this election needs all of our voices at the polls! If you already registered to vote, that's great! Now, encourage at least 3 of your friends to register as well and let's bring together a collective voice this fall.
Register here: http://sos.ga.gov
Download GCDD's Disability Guide to Voting here: https://gcdd.org/the-disability-guide-to-voting.html
Week 4 (March 26 – 30): Join our Public Policy Advocacy Team!
GCDD's Public Policy Team offers information on legislative priorities, grassroots advocacy and the Public Policy for the People eNewsletter to help keep you informed of what's happening on the state and federal levels.
Read and sign up for Public Policy for the People: https://gcdd.org/public-policy/public-policy-for-the-people.html
---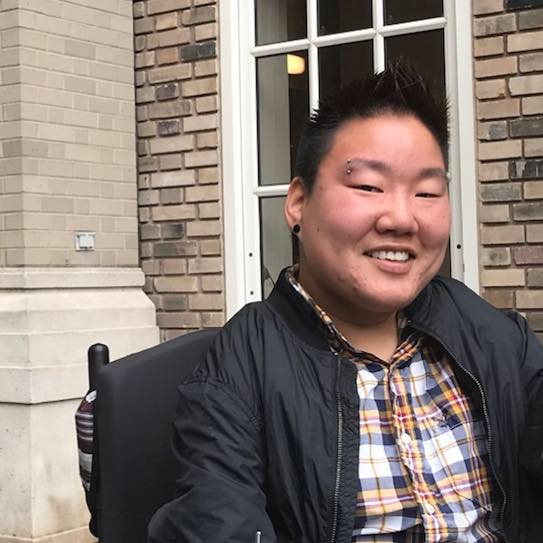 While working with the Georgia Council on Developmental Disabilities (GCDD) was one thing, becoming a Council member was something that Parker Glick never expected to happen.
Glick, who was born with Arthrogryposis, moved to Atlanta four years ago from Florida and began working at disABILITY LINK, a Center for Independent Living. In 2016, he became the Media Coordinator for the Statewide Independent Living Council of Georgia. It was also during that time when a friend of Glick's had recommended that he apply to be a Council member with GCDD, which he had been working with on a number of different initiatives. A few months later, he received his appointment letter from Governor Nathan Deal.
Being one of the younger members on the Council, Glick hopes to bring more attention to the growing number of young adults with disabilities who want to be involved in advocacy.
"I'm always surrounded by young people who are passionate about what they want. I hope to show that within our community there are young adults with disabilities that want to be a part of the [independent living] movement," Glick said. "There are lots of us who want to have a choice in employment or where [we] want to live, but more importantly, self-determination and choice."
Recently, Glick has spent a lot of time speaking publicly on the importance of including people with disabilities in the national conversation. In November 2017, he spoke on a self-advocacy panel at the Georgia Disability History Symposium in Athens and was also the host of two of GCDD's live Advocacy Days broadcasts in Atlanta.
"People with intellectual and developmental disabilities (I/DD) do not need to be left out of the conversation just because they have a diagnosis," Glick said. "We all learn in different ways, but that doesn't mean our creativity or concepts should be omitted from the community; we need to stop being seen as an afterthought or burdensome because disability does not discriminate."
He also believes that people with disabilities need to open themselves up as being peer mentors and help increase overall involvement in the disability community. He says that gaining and keeping advocacy momentum is a challenge that will also need to be overcome.
Identifying as transgender and queer, Glick hopes that society understands that inclusion is more than just community living.
"People with disabilities have the same feelings as able-bodied people. We feel the same things and identify the same way as they do." Glick added, "we are more than our wheelchairs, mobility devices or learning accommodations."
In 2014, Glick received the National Council on Independent Living (NCIL) Diana Vietz Award, which acknowledges young adults whose work through independent living has a positive impact on youth with disabilities.
He currently lives in Decatur and started his appointment as a Council member with GCDD in 2015.
---
Join GCDD's #ILoveMedicaid Campaign

GCDD kicked off its new I Love Medicaid! Campaign at Advocacy Day on Wednesday, February 14, 2018 by streaming live on Facebook. We interviewed advocates about why they love Medicaid and taught them to tell stories to their public officials.

We want your stories too. Fill out our form and tell us why YOU love Medicaid or use #ILoveMedicaid on social media to promote the campaign.

Our goal is to remind our elected officials that we want to protect Medicaid funding in Georgia, especially home and community-based services!!

Complete the form here: https://gcdd.org/public-policy/legislative-priorities/i-love-medicaid.html
Watch our video and join us on March 15th for the last Advocacy Day for Medicaid! Register here: https://www.eventbrite.com/e/2018-gcdd-advocacy-days-registration-40146345801 (This link is no longer active.)
---
GCDD Awards Grants to Support Statewide Education, Employment and Community Efforts
​GCDD awarded three new grants to support work that promotes and improves opportunities for people with developmental disabilities and their families and builds a more inclusive Georgia.
Selected organizations and their funded project areas are:
Marketing for Inclusive Post-Secondary Education - O'Neill Public Relations, Inc.
Technical Assistance Center for Best Practices in Employment Supports - University of Georgia Research Foundation, Inc.
School to Prison Pipeline - Georgia Conflict Center and Interfaith Children's Movement
The grants will help achieve the goals of GCDD's Five Year Plan, which is centered around five specific areas: education, employment, formal and informal supports, Real Communities, and self-advocacy.
Additionally, the Five Year Plan ensures that the disability community is more independent, has greater economic self-sufficiency, is integrated and included in their respective communities, and allows for self-determination.
For more information about GCDD's Five Year Plan, visit http://ow.ly/Qzy530gtJZv
---

Save