National Disability Employment Awareness Month Partners Host Webinar Series To Advance Employment Among Georgians With Disabilities
FOR IMMEDIATE RELEASE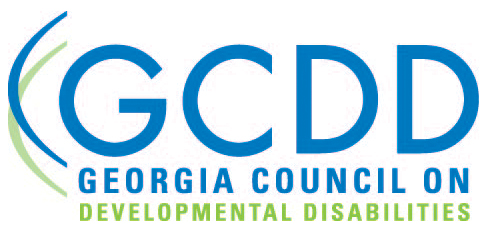 MEDIA CONTACT: Tianna Faulkner
GCDD Media Relations Director
Phone: 470-542-5579

(Atlanta, Georgia, October 12, 2021) – The National Disability Employment Awareness Month (NDEAM) partners, including the Georgia Council on Developmental Disabilities (GCDD), The Center for Leadership in Disability (CLD), Advancing Employment, and the Institute on Human Development and Disability, are hosting a series of webinars each week during the month of October in Georgia to promote and help advance employment among individuals with intellectual/ developmental disabilities in Georgia.
The monthly webinar series kicked-off Monday, October 4, 2021. Each week NDEAM presents a new theme that focuses on the disability community and ways for them to advance in the workforce. The webinars feature spokespersons from each of the nine NDEAM partners, as well as guest speakers/experts who are featured to talk about the week's specified theme.
The next hour-long webinars, which are free and open to the public, are scheduled for Monday, October 18 and Monday, October 25. These webinars will focus on job seekers and economic/workforce development.
"We are thrilled as Georgians to be hosting NDEAM webinars in celebration of the contributions workers with disabilities in our vibrant state make every day. From learning about self-employment to supporting youth leaving high school with a job in hand, the webinar series is an excellent resource for anyone interested in the economic strength created by embracing an inclusive workforce," said Doug Crandell, Project Director at Advancing Employment.
The topic for October 18th is "What Does it Take to Exit School Employed?" The guest speaker for the webinar is Tricia Jones-Parkin, with the Utah School to Work Initiative at Utah State University. During this webinar, participants will learn about the Utah School to Work Initiative. The initiative focuses on providing expanded opportunities to students with complex support needs through a customized approach. Participants will learn: (1) how to best collaborate so students can exit with individualized, paid work experiences and/or a career pathway. (2) How to use the Discovery process to inform the IEP and guide individualized work experiences. (3) How to define roles and responsibilities for students, families, educators, adult service providers, VR counselors, and WIOA youth counselors. (4) Lessons learned and (5) resources available to support your local efforts.
The topic for October 25th is "Poppin' Joe's and the Business of Being Self-Employed," which will feature guest speaker and self-proprietor Joe Steffy and his sister Jennifer Stratton. Poppin' Joe's was established to provide Steffy the opportunity to operate and manage his own business. Supported by a loving family, Steffy's business continues to grow each year. The link to register for the weekly NDEAM webinars are available on the Advancing Employment website.
Other activities for National Disability Employment Awareness Month can be found by clicking the following link: 31 Days link: the US Department of Labor's website celebrating NDEAM.
Employers and employees in all industries can learn more about how to participate in National Disability Employment Awareness Month and ways they can promote its messages during October and throughout the year — by visiting the US Department of Labor.
Advancing Employment is Advancing Employment is managed by the Institute on Human Development and Disability (IHDD) at the University of Georgia. Since 1965, IHDD has been a Georgia University Center for Excellence in Disability Research, Education and Service (UCEDD), and ranks as one of UGA's oldest continuously funded federal programs. The IHDD works with people who have disabilities and others, to ensure that all people can achieve their highest capacity and quality of life. Visit Advancing Employment's website for more information and resources.
About the Georgia Council on Developmental Disabilities: The Georgia Council on Developmental Disabilities (GCDD) is the State's leader in advancing public policy on behalf of persons with developmental disabilities. Its mission is to bring about social and policy changes that promote opportunities for persons with developmental disabilities and their families to live, learn, work, play and worship in Georgia communities. www.gcdd.org