Advocacy Day to Focus on Inclusive College
Statewide Developmental Disabilities Council to Advocate for College Programs for Students with Intellectual and Developmental Disabilities
Interactive Advocacy Day to Focus on Inclusive Post-Secondary Education for Students with I/DD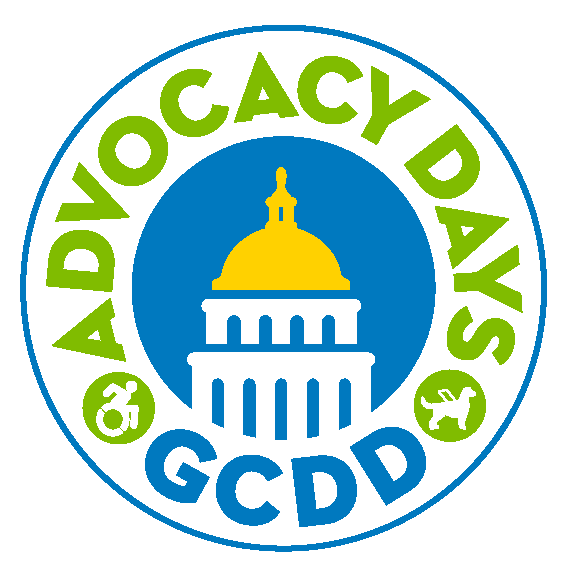 WHAT: The Georgia Council on Developmental Disabilities (GCDD) will host its second virtual Advocacy Day on February 16, 2021 during the Georgia General Assembly legislative session. This day will focus on policies affecting college programs for students with intellectual and developmental disabilities (I/DD), bringing together advocates from across the state to hear from elected officials and learn virtual advocacy methods.
WHEN: February 16, 2021

TIME: 10 AM - 3 PM
WHERE: Online
Registration is free and open to anyone interested in supporting disability advocacy in Georgia.
GCDD hosted its first Advocacy Day on January 27 on home and community-based services (HCBS) Medicaid waivers. The event welcome over 150 advocates, parents and community leaders to learn about the Medicaid waivers and how to advocate with their legislators. A third and final Advocacy Day will be held on March 2, 2021.
Visit GCDD's website for more information on the 2021 Advocacy Days.
About the Georgia Council on Developmental Disabilities:
The mission of GCDD is to advance social change, public policy and innovative practices that increase opportunities for individuals with developmental disabilities and their families to thrive where they live, learn, work, play and worship in Georgia's communities. www.gcdd.org
###
MEDIA ADVISORY
CONTACT:
Hillary Hibben
Media Relations Director
Georgia Council on Developmental Disabilities