Inclusive Summer Camp Programs Create Friendships and Lifelong Memories for All Children
June 4, 2018 (Atlanta, GA) – Across Georgia, thousands of children and their parents will be making summer vacation plans as the school year comes to an end. Included in those will be the right of passage for every child – summer camp. And that includes children with disabilities.
Across the State, there are a variety of inclusive camps that give fun, recreational experiences accessible to all children, with and without disabilities. The Georgia Council on Developmental Disabilities (GCDD) highlighted three such camps across the State where children of all abilities work together and create lasting memories.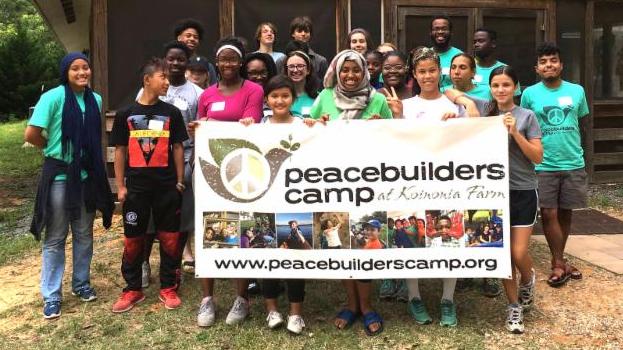 Camps such as those hosted by the Marcus Jewish Community Center of Atlanta (JCC) in Dunwoody, GA; Peacebuilders Camp at Koinona Farms in Americus, GA; and Club SciKidz in Atlanta are just a few that are finding that inclusive spaces where children with and without disabilities can come together, it's makes for a thriving environment for all.
"Inclusion is important in general because it gives everyone an opportunity to learn from each other," said Susanna Miller-Raines, who works at the Center for Leadership in Disability at Georgia State University.
Summer camps, in general, break the isolation due to summer break and provide an avenue for friendship and camaraderie. Inclusive summer camps support those values, and also allow children with disabilities to gain a sense of independence, self-confidence and belonging.
"There are situations where you have a camper with a disability who might not be as included in the rest of their life," added Miller-Raines. "And camp gives them an opportunity to learn skills through observations of other peers."
For more information on inclusive summer camps in Georgia, read the spring edition of GCDD's Making a Difference magazine, online at http://ow.ly/jWLz30jLiG1.
About the Georgia Council on Developmental Disabilities
The Georgia Council on Developmental Disabilities (GCDD) is the State's leader in advancing public policy on behalf of persons with developmental disabilities. Its mission is to bring about social and policy changes that promote opportunities for persons with developmental disabilities and their families to live, work, play and worship in Georgia communities. For more information, visit www.gcdd.org.
###
For more information:
Hillary Hibben, Media Relations Director
Georgia Council on Developmental Disabilities
404.657.2121 (office) | 470.698.3062 (cell)