On the job: Cummings man with Down syndrome takes legislator to work
ATLANTA (November 12, 2015) – When Jordan Huffman begins his 6:30 PM shift busting tables and making guests feel at home at Rosati's Pizza in Cumming, next Tuesday, November 17, he may feel added pressure to let his skills really shine that evening, but, after all, he asked for it. At Jordan's invitation, Representative Mike Dudgeon (R-District 25) will join him at the popular sports theme eatery to observe him in action as part of "Take Your Legislator to Work," sponsored by Georgia Council on Developmental Disabilities (GCDD) in collaboration with Employment First Georgia (EFG).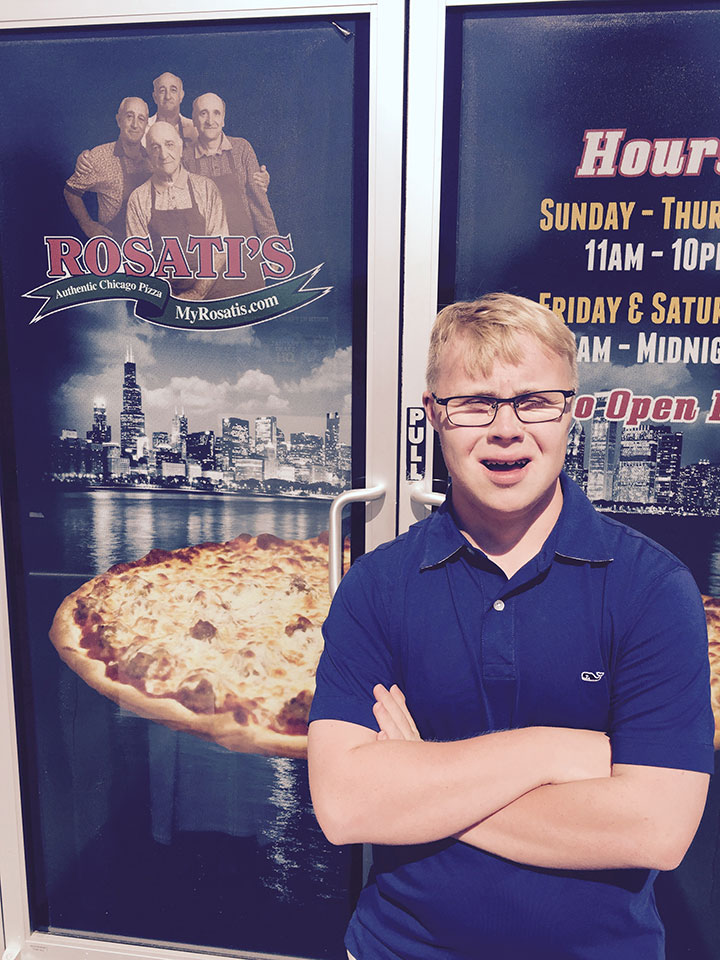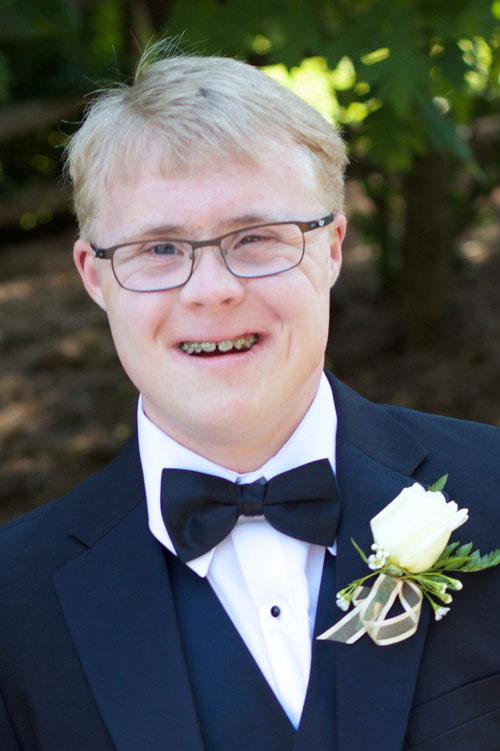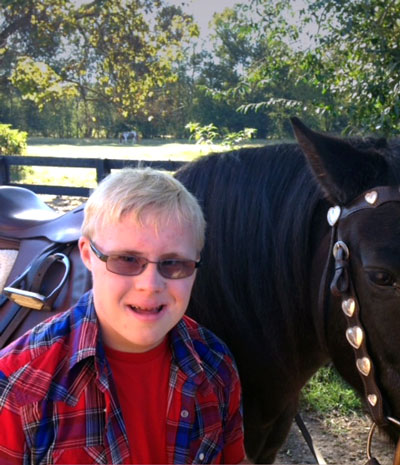 The purpose of the "Take Your Legislator to Work" initiative is to educate policymakers and improve public perception about the capabilities of individuals with developmental disabilities and the skills and talents they bring to a job once given the opportunity. Rosati's owner, Matt Smith and Jordan's Mom, Kathryn Junod will also be on hand, to support Jordan and the idea that most people with developmental disabilities can and want to work.
Jordon, 20, has Down syndrome and, in addition to working at Rosati's, is an usher at AMC theaters. He is very social, active in sports and volunteers in his community. He competes in Special Olympics equestrian, basketball, and flag football. He is a senior at Lambert High School in Suwanee where his favorite class subject is "advanced sports marketing." Jordan has managed Lambert's varsity basketball team for the past four seasons.
Through the remaining weeks of this year, leading up to the start of the 2016 General Assembly, all across Georgia, dozens of employees with developmental disabilities, like Jordan Huffman, are answering the call to "Take Your Legislator to Work" (TYLTW) and they are getting good response from their employers and elected representatives. The goal of TYLTW job site visits is to raise awareness about the far reaching benefits of hiring people with disabilities. State legislators who participate receive a first-hand experience of constituent job success and satisfied employers in their own back yard.
GCDD and EFG are building the case for an Employment First policy in Georgia and will advocate for its adoption during the upcoming legislative session. Employment First is the idea that employment should be the first and preferred option for all people, regardless of their level of disability.
An Employment First policy benefits Georgians with disabilities, who get real jobs based on their abilities, talents and passions.
Jordan is currently in the process of applying for admission to Clemson University where he wants to study business. He is motivated to live independently and have his own apartment or home. "I want to own or co-own a business one day and get married," he said.
Employment First benefits:
Georgia families, whose peace of mind and financial well-being are dramatically improved when their loved one with disabilities is employed.
Georgia employers, who get access to a talented, committed workforce.

Georgia taxpayers

,

who get a positive return on the dollars invested.
About GCDD: The Georgia Council on Developmental Disabilities, a federally funded independent state agency, works to bring about social and policy changes that promote opportunities for persons with developmental disabilities and their families to live, learn, work, play and worship in Georgia communities. A developmental disability is a chronic mental and/or physical disability that occurs before age 22 and is expected to last a lifetime. Visit www.GCDD.org for more information.
CONTACT:
Valerie Meadows Suber
Public Information Director
Georgia Council on Developmental Disabilities
Office / 404.657.2122
Mobile / 404.801.7873
www.gcdd.org
@georgiacouncil
# # #
Tags: employment first