Families, Advocates Push for Medicaid Waivers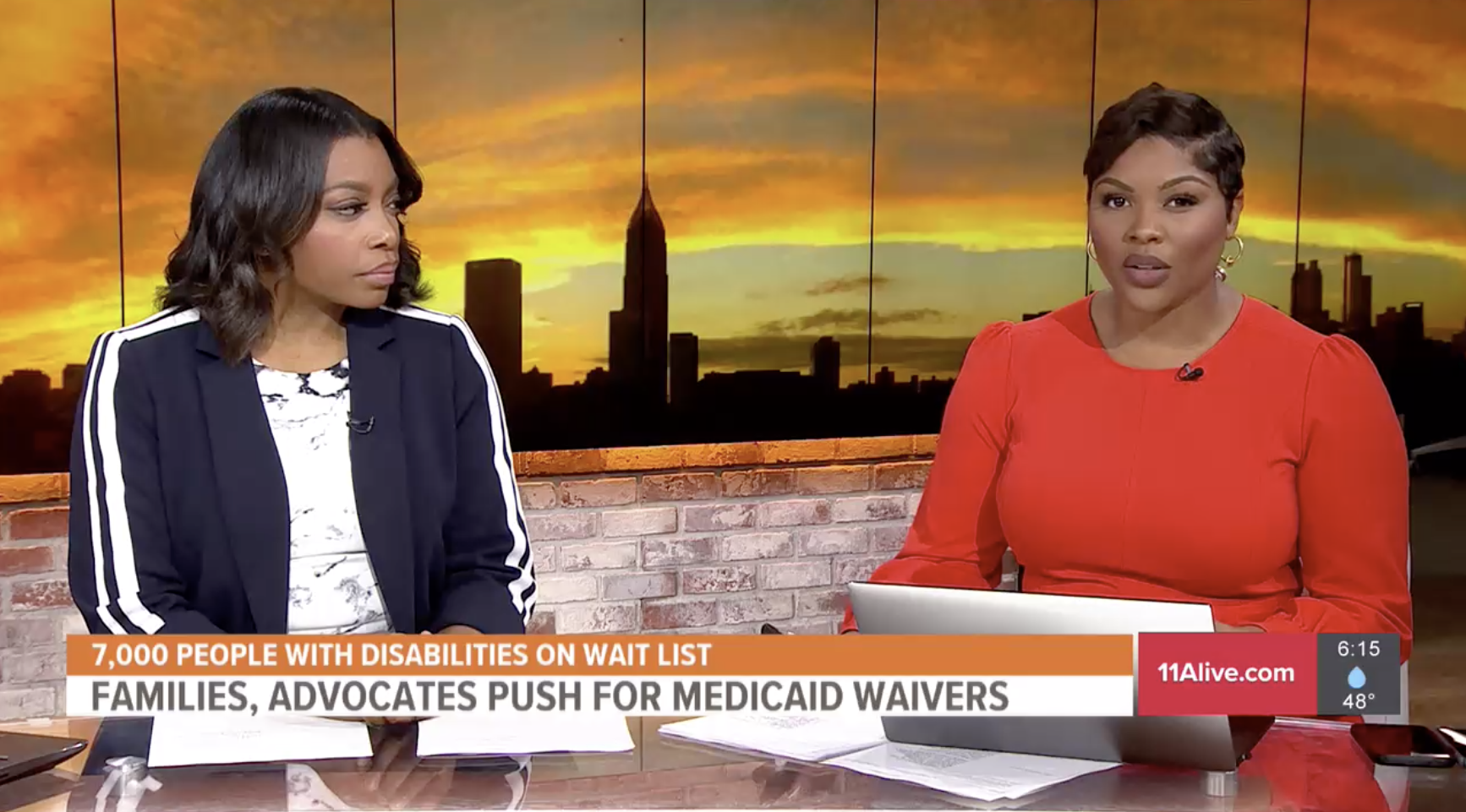 Click image above to view video.
Getting yourself ready in the morning and driving to work are easy things that can be taken for granted. For people with disabilities, this requires extra support which can be expensive. Thousands of Georgians are waiting on support that can be life-changing. Iiza Lucas talks with families firsthand to learn more. Connection is at the heart of the exceptional foundation of Atlanta. It does not matter what disability they have, they are a team. Beth is director of the nonprofit, which provides day programming for young adults with disabilities. It is a refuge for people like her son, John, who has aged out of school supported programs. They are well taken care of in public schools. There is somebody making a plan for you on the 22nd birthday, you are done with those services. Some parents struggle finding further support, navigating challenges around Boston transportation, with some spending years -- cost and transportation, spending years. According to the Georgia Council of Developmental Disabilities, more than 7000 people are on the waitlist for a waiver program in Georgia, which can help pay for home and community-based care. Activities and daily living that most of us take for granted, people with intellectual disabilities may need assistance. Now, they provide that. Advocates say funding is the main issue. When I started seeing other stories about how families were waiting, what happens to the child? What happens to the adult? If you have someone who has been in school through 22 and they are sitting at home, they will go backward and everything. The Exceptional Foundation of Atlanta bridges the gap. Half of the families get scholarship funding to be part of the program. The need is great. We want the community to be aware that these individuals are worthy. They can function as adults with the right support. This can be absolutely life-changing for families in terms of support. What is the next step? Where would we go from here? Funding was provided for 100 new waivers last year. Advocates say that hardly puts a dent into the waitlist. There will be a push to get more funds as Governor Kemp and lawmakers set the state budget. I checked in with the Georgia Department of Health and Developmental Disabilities and the list is prioritized based on need. They say there are those who are on the waiting list who receive other types of state-funded services. At the bottom line, he says being on the list does not necessarily mean a person's needs are not met. But this is a long-standing issue. Advocates and families you like more can be done. You did a great job bringing attention to it and hopefully that will be a big push to get more funding. Thank you.
This story ran on the 11Alive Morning News at 6am on 12/10/21.