Developmental disabilities film screening event brings attention to Medicaid issues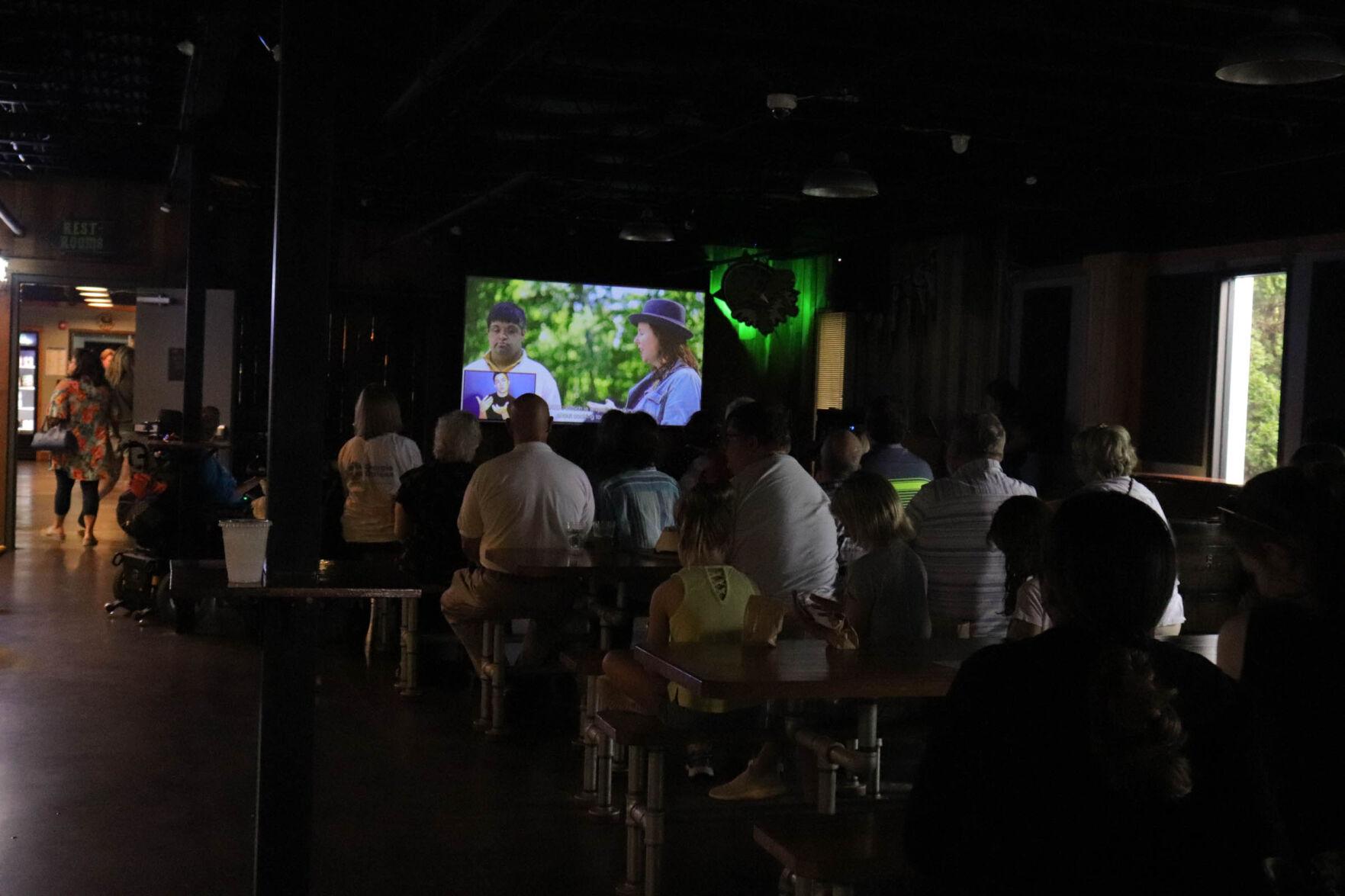 Attendees watch the "Treasure Maps" documentary at the first of two showings on July 7, 2021 inside of Terrapin Beer Co. in Athens, Georgia. Treasure Maps: The Georgia Storytelling Roadshow 2021 features a documentary showcasing the stories of ten adults with developmental disabilities from across the state. (Photo/Katie Tucker
By Nimra Ahmad | Culture Editor
Under a cloudy, overcast sky, Terrapin Beer Co. bustled with people on the evening of July 7 for the pop-up show "Treasure Maps: The Georgia Storytelling Roadshow."
It was an interactive event centered on advocacy for those with developmental disabilities that included a film screening, local vendors and live music. The show is traveling through six different Georgia cities, one of which was Athens.
With vendors outside selling jewelry and loose leaf tea and a band performing the Oasis hit "Wonderwall," the brewery was loud and lively on what otherwise appeared to be a typical Wednesday night in Athens.
The statewide event is sponsored by the Georgia Council on Developmental Disabilities and L'arche Atlanta, who created the film, and the Athens event was sponsored by Georgia Options and Love.Craft Athens — local nonprofits that support persons with developmental disabilities.
The feature film, "Treasure Maps," follows the stories of 10 Georgians who live with disabilities. One of these so-called "storytellers," Adnan Curry, is local to Athens and performed at the event.
"We're just really pleased as punch to be bringing it to Athens because it's such a fun, creative city," said founder and creative director of StoryMuse Shannon Turner, who organized the statewide event. "The stories are these wonderful explorations of each of the storytellers … And likewise, each of the communities — their shows are beautiful manifestations of those communities, so they each have unique flavor and, you know, kind of local spirit to them."
The issues with the Medicaid waiver
Inside the building, attendants sat with their Terrapin beer and listened to Turner speak about the significance of the Medicaid waiver, the details of which were listed on fans that attendants picked up upon walking into the event.
Medicaid waivers, according to the Georgia Medicaid website, aid the elderly and those with disabilities with the necessary support to live at their own homes and in their communities instead of being institutionalized.
According to the fan handed out at the event, these waivers support independent living, community access and integration, service coordination, employment and home health services and support. Essentially, the waiver allows for those with disabilities to "live fruitful lives as valued members of their community," said life experience coordinator at Georgia Options Allie Maxwell.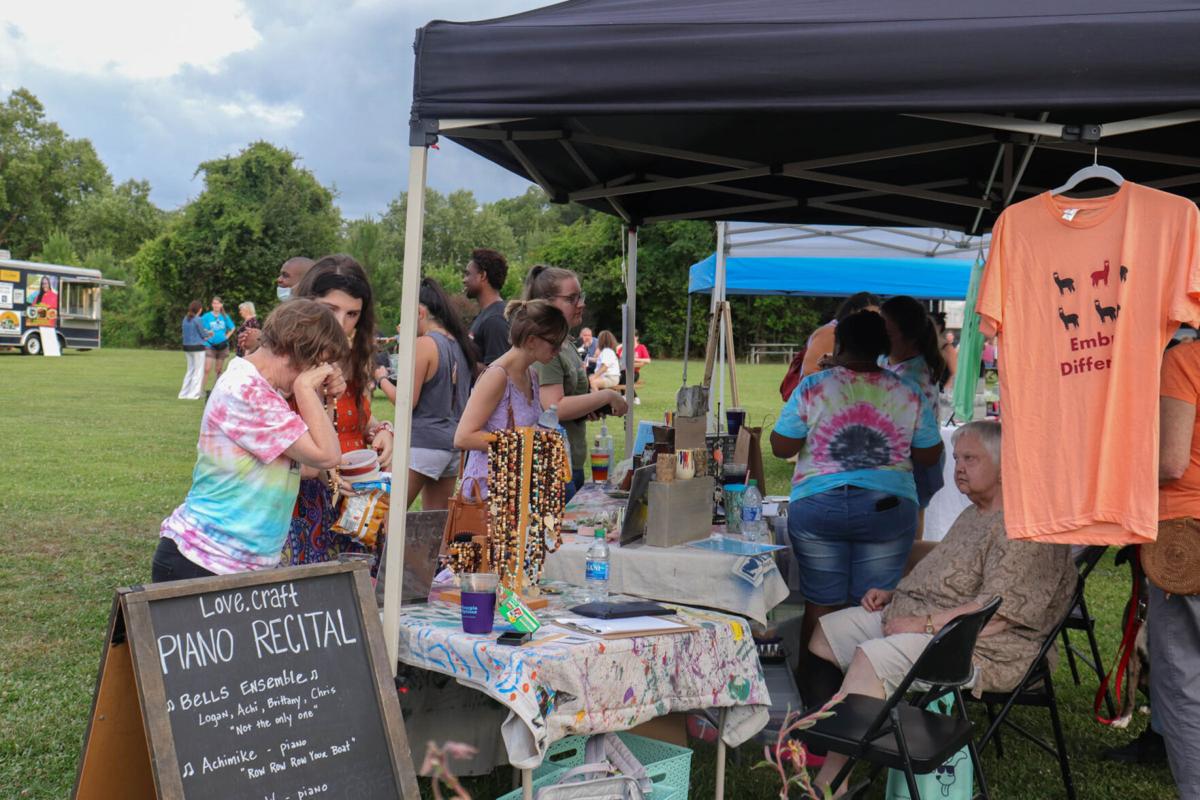 The Love.Craft Athens crew members and volunteers sell handmade jewelry and other pieces at their stand at the Athens stop of the Treasure Maps: The Georgia Storytelling Roadshow 2021 on July 7, 2021 at Terrapin Beer Co. Love.Craft Athens, a local non-profit, works to create inclusive spaces for adults with disabilities through creative outlets such as music and art. (Photo/Katie Tucker )At the moment, the waitlist to receive one of these waivers is approximately 7,000 people in the state of Georgia alone. According to Curry's mother, Annie Curry, her son has been on the waitlist for almost 15 years.
Those on the waitlist unable to receive the state funded support must rely on other sources to receive necessary aid, which can often impede them from living as independently as they could with the waiver according to Maxwell.
"A lot of people rely on their family, which can be really hard when you have aging family members or family that needs other care," Maxwell said. "Some people end up in nursing homes and group homes where they're sharing a room or a house with a lot of other people and don't have control over what their life looks like."
An emotional film and lively event
The film aimed to emphasize the individual stories of persons with disabilities as opposed to viewing them as a broad category of people. It concentrated on Adnan Curry's love for Elvis Presley, a woman's Etsy jewelry business and an incoming college student who hopes to open an Indian restaurant one day.
"Storytelling is so much more powerful, I think, sometimes than just listing statistics," Turner said. "There's this great quote from Brené Brown that says, 'Stories are just data with a soul.' So we're trying to convince people one story at a time, why this is important."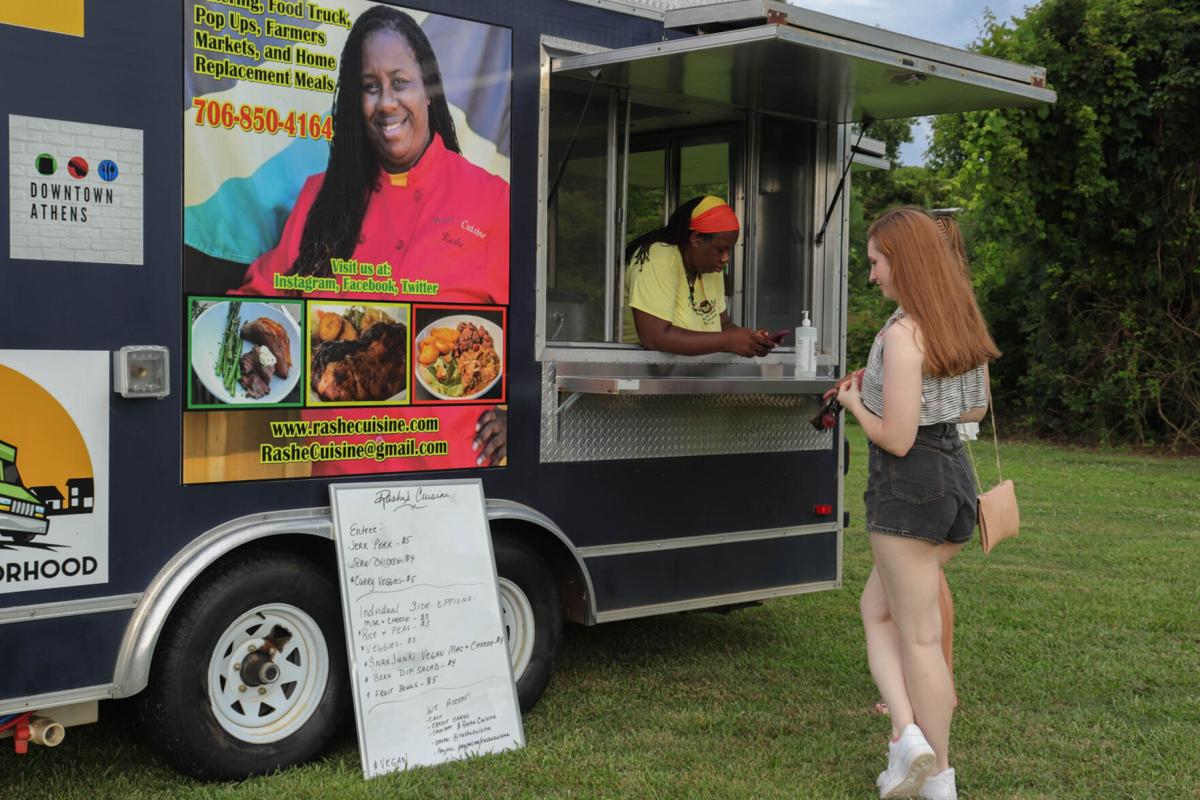 Athens local Rashe Malcolm takes orders from her food truck "Rashe's Cuisine" at Treasure Maps: The Georgia Storytelling Roadshow 2021 on July 7, 2021 outside of Terrapin Beer Co. in Athens, Georgia. Rashe's Cuisine is one of three food vendors present at the event. (Photo/Katie Tucker )The film, which spoke of serious topics such as bullying, discrimination, a lack of media representation and feelings of being misunderstood as well as lighter topics, struck a chord with audience members. Elizabeth Primm, the event's show marshal, said she was "touched" by the stories and even driven to tears. Primm has the Medicaid waiver and benefits from its support.
In addition to the film, the event also had local vendors selling products as well as food trucks and live music. It was a community gathering of both people with and without disabilities, which was evident in the volunteers, vendors and general audience.
"A lot of times when you come to things like this, you see a lot of the same people that you know," said Georgia Options advocacy director Pam Walley. "This is new folks, this is different people. So I think this is a lot more inclusive of more than just moms, dads, people with disabilities — it's more reflective of the Athens community and how disability is just one difference."
Moving forward
To address the Medicaid waiver waitlist, Turner advocates for electing officials who believe in increasing its funding. Maxwell said it's also significant to continue to raise awareness because while the issue is well known in the community of persons with disabilities, it is not as recognized by the general public.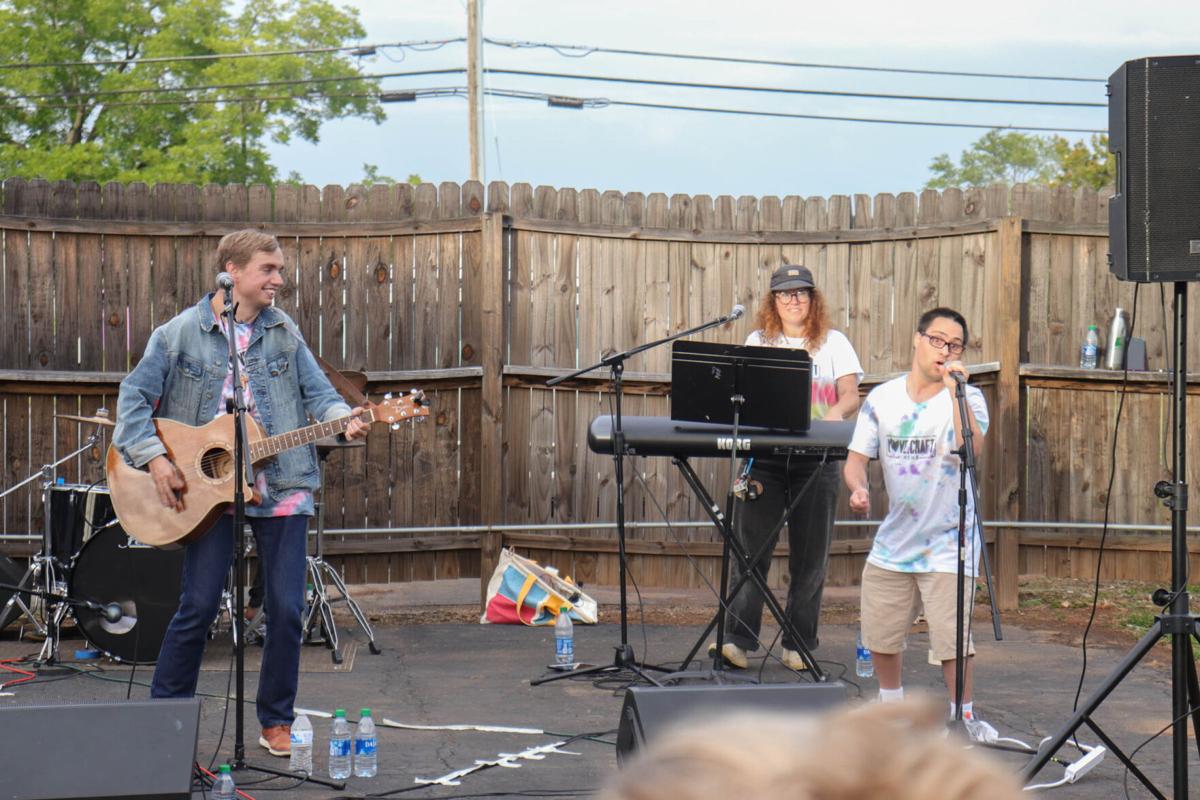 Love.Craft band members Jamie Huntington (left) and Adnan Curry (right) perform at Treasure Maps: The Georgia Storytelling Roadshow 2021 on July 7, 2021 at Terrapin Beer Co. in Athens, Georgia. Curry and his admiration of Elvis Presley is one of the ten stories highlighted in the Treasure Maps documentary. (Photo/Katie Tucker )There also must be a cultural shift in how people with disabilities are viewed by society, according to therapeutics program specialist at Athens-Clarke County Leisure Services Brandon Bartlow.
"They aren't people that need charity or pity — they are people," Bartlow said. "Every right or expectation [we] wish every adult or child ... would want out of life, we would expect the same thing for persons with disabilities. Have a job, have meaningful relationships with and without persons with disabilities, have meaningful free time, have access to resources to pursue what they enjoy and how they enjoy life."
The original article ran in The Red & Black on July 8, 2021.