Adults with disabilities and those who care for them now eligible for COVID vaccine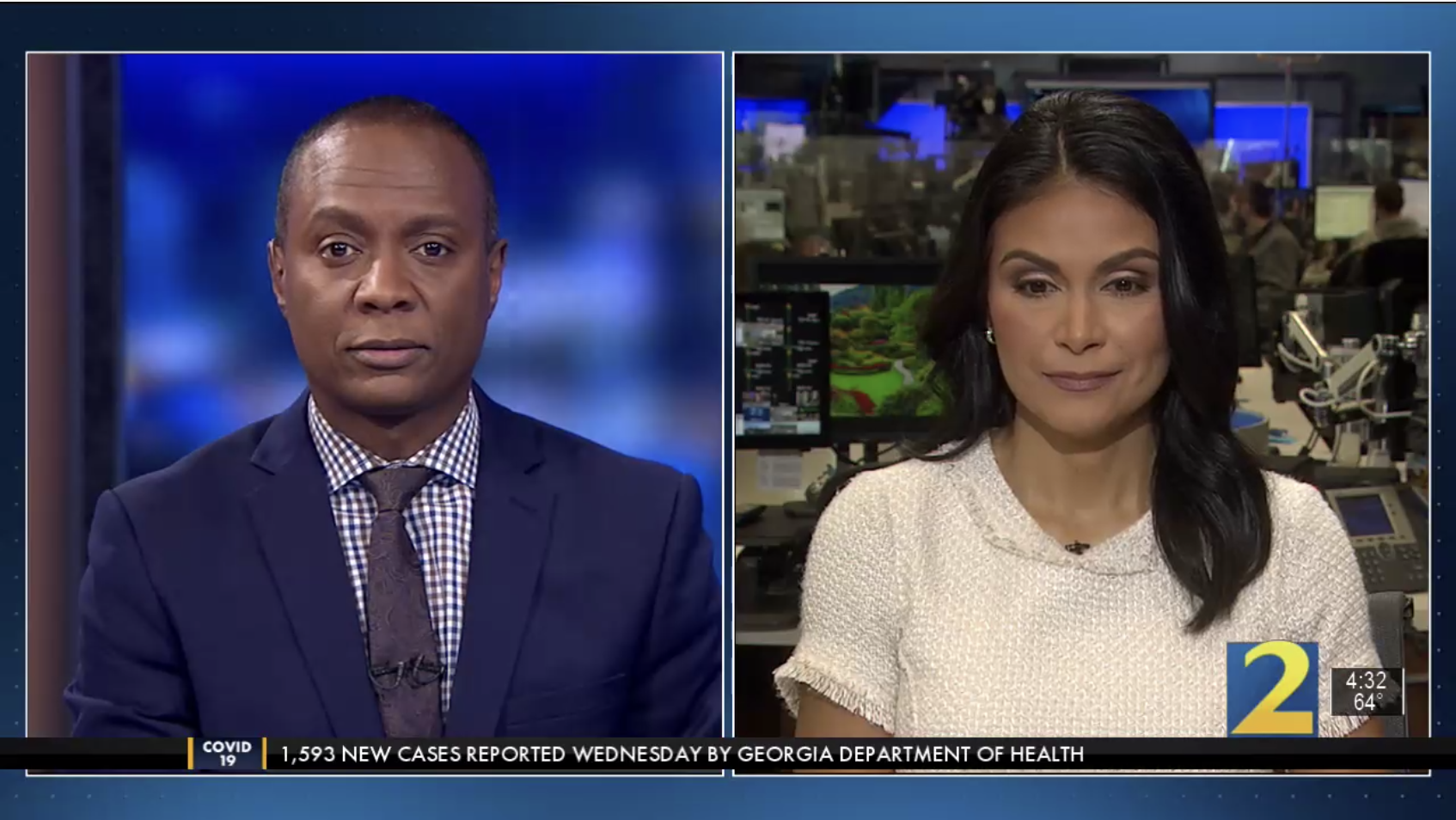 Click image above to view Channel Two Action News Video ATLANTA — There are new plans to vaccinate even more Georgians. Governor Brian Kemp announced five new mass vaccination sites that will open in the just a few weeks, The closest to the metro area is in Bartow County. The governor also expects more vaccines to arrive in hopes that will help get kids back into classrooms. "On the Johnson and Johnson front, we expect to have 83,000 doses this week and will be prioritizing those doses is for our educators to expedite a full five day a week return to the classroom." Kemp said.
Sorting through the rest of the announcement, starting next week adults with disabilities and those who care for them will be eligible to get the vaccine. Channel 2 Action News's Carol Sparge reports that many families are anxious to get the shot. "Alex has cerebral palsy," says Lizette Donay. Alex Donay may be 18 but his mother Lizette says he has the capabilities of a child less than half his age. "He also has epilepsy, which puts him at great risk if he were to get COVID and spike a fever." Donay says she was thankful when Governor Brian Kemp announced adults with disabilities and their caregivers will be eligible for the COVID-19 vaccine starting next week. "I thought we had won the lottery," she said. Wednesday Eric Jacobson, executive director of the Georgia Council on Developmental Disabilities, met with Department of Public Health officials to get an update on the vaccine rollout. His big take away – "Anybody who has a disability, a physical or developmental disability, will be eligible to receive the vaccine during this next round." Jacobson says that also includes caregivers for adults and children with disabilities, even though kids can't yet get the shot. "I think that the message is we want as many people as possible now to get the vaccine and to become vaccinated." Donay says, "I'm glad that they realized that individuals with developmental disabilities and their caregivers should be getting priority."
This news clip originally ran on Channel 2 Action News (WSB-TV) @ 4 PM on 3/3/2021.
The clip also ran on the following dates:
3/5/21 on National News Tonight (WRDQ-TV)

3/5/21 on National News Tonight (WICZ-TV)

3/6/21 on Channel 2 Action News @ 6 (WSB-TV)

3/6/21 on Channel 2 Action News @ 8 (WSB-TV)