Push to get vaccines by families of people with developmental disabilities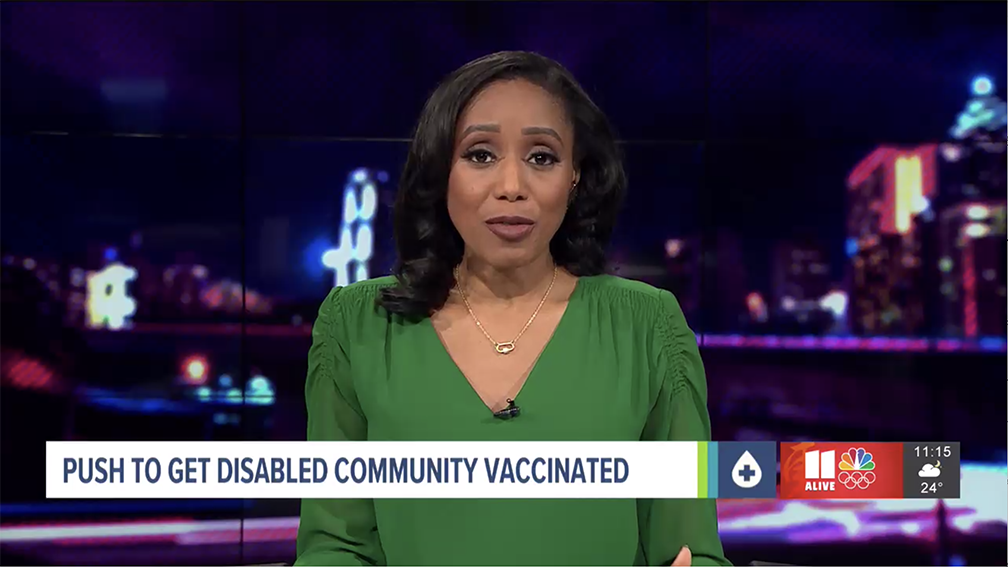 There's a push to get vaccines by families of people with developmental disabilitiesand developmental disabilities were not included until 1C. That means he could get the vaccine sooner as a grocery store employee than those with Down syndrome, even though the disease puts someone at severe risk from Covid-19. People with disabilities, families and staff that care for them have been exposed to the virus on higher levels and they have had to isolate themselves even more to make sure there is not that spread of the virus." Reporter: Eric Jacobson with the Georgia Council on Developmental Disabilities and other advocates sent a letter to the governor and other state officials asking for the community to get bumped up before the vaccine plan was released. The letter references states like Ohio and Oregon which put disabled individuals in the higher priority groups. They have not received a response to the letter. "Given the level of risk for death for this population, it is really important to at least give us some kind of response to the concerns." Reporter: In a statement, Department of Public Health told us in part it is working to make the Covid vaccine available to all Georgians as quickly and efficiently as possible.
This information was originally published on WXIA-ATL (NBC) - Up Late on 2/16/2021.