Clarkston International Community Garden Recognized in Community
The following is an article from The Atlanta Business Chronicle featuring one of GCDD's Real Communities Initiatives, the Clarkston International Community Garden, hosting its ribbon cutting ceremony on June 29, 2013 to celebrate its many accomplishments.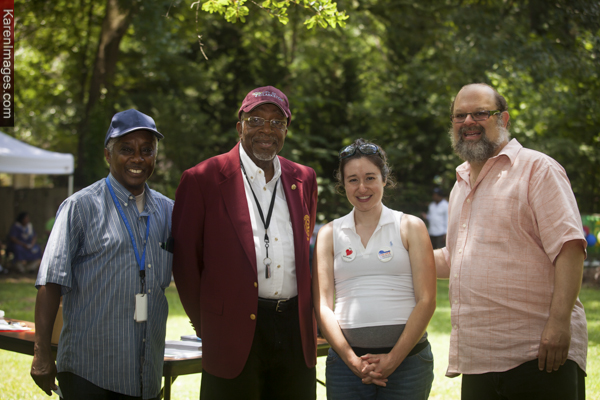 The Global Growers Network Communiy Gardens in Clarkston - an interantional community located in DeKalbe County and a Georgia Council on Developmental Disabilities-supported Real Communities Initiative project - hosted a ribbon cutting and garden tour with local dignitaries to celebrate its first full year of gardening together and successful community-building. Children of all ages and many nationalities dressed is costumes made from fresh, locally grown vegetables. Community gardeners, with and without disabilities and of various world cultures, gathered after participating in grounds preparation, planting and weeding using farming methods from their homelands. The above pictures shown from left to right features, Bill Atkison, emergency volunteer resource coordinator for the DeKalb County Board of Health, Clarkston Mayor Emmanuel Ransom, GCDD Public Policy Director D'Arcy Robb and GCDD Executive Director Eric Jacobson.