A Digital Newsletter from the Georgia Council on Developmental Disabilities • December 2017
---
In This Issue: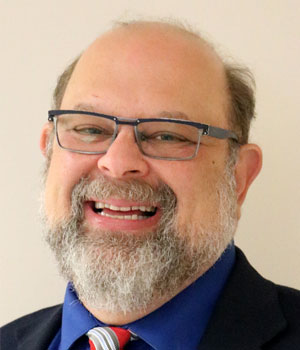 GCDD wishes you and your loved ones a very happy holiday season! Here at GCDD, much is happening in preparation for the upcoming legislative session which begins on Tuesday, January 9, 2018.
While we expect this legislative session to be short, it is none-the-less a very important one. Our state-elected officials will decide how to address proposed federal changes in healthcare and long-term services and supports.
Now is the time to contact your legislators and talk to them about your needs and those of your family; do this Now to make sure that we continue to address the growing waiting list for home and community-based services; and to make sure that Georgia continues its efforts to close state-run institutions. You can use this newsletter to help you prepare for the legislative session.
Maybe you are asking how you can be involved?
First, make a commitment to attend at least one Advocacy Day. A complete list of dates and issues is included in the newsletter. By attending, you can tell your state representative and state senator your story and ask them to help make Georgia a better place for people with disabilities and their families.
Second, remember that your local elected officials will begin running for office almost immediately after the legislative session ends. Ask candidates where they stand on the issues important to people with disabilities and families. Where do they stand on expanding access to home and community-based services? Do they believe people should live in and be part of the community or do they support people living and working in congregate facilities?
Also in this newsletter, find out which legislators spent part of the day with individuals with disabilities at their work place. Over 20 state legislators took time out of their day to see what it was like for people with disabilities to go to work through GCDD's Take Your Legislator to Work Day. We expect these visits to have supported GCDD's work with policymakers to expand supported employment opportunities.
Finally, GCDD spent the fall issuing Request for Proposals to address new and ongoing issues in Georgia. We have awarded grants to expand advocacy efforts around Medicaid; collect stories of those who receive services and are on waiting lists; research and begin implementing efforts around supported decision making; and expand self-advocacy efforts throughout the State. We believe these new projects that will last at least four years, and will help Georgia improve services and create communities that are more welcoming for people with developmental disabilities and their families.
We hope you enjoy this e-newsletter, and share your thoughts, story ideas and calendar submissions with us at .
Eric E. Jacobson, Executive Director, GCDD
---
by GCDD Public Policy Director Dawn Alford
Public Policy for the People provides public policy updates as it pertains to people with disabilities here in Georgia.
December is a time of mittens and scarves, hot cocoa and cookies. And, if you are a disability advocate, it also means preparing for the January start of the legislative session here in Georgia. So, in between bites of gingerbread and sips of eggnog, GCDD has a few tips for how to prepare for January 8th - the official start date of the Georgia General Assembly. Just think how much sweeter those sugar cookies will be after you do your part as a disability advocate.
First, find out who your Legislators are. The Georgia General Assembly is a bi-cameral state legislature, which means you have both a State Representative and a State Senator. Since both work for you, their constituent, it is important to know who they are and what they stand for.
Next, plan to raise your voice and educate your legislators about the issues you care about. This can be as simple as asking them out to coffee, chatting at the store, bringing over cookies with a small blurb about you and your family, calling them on the phone, or sending an email. The best advocates aren't necessarily the loudest, but rather they are the ones whose legislators know them by name. This won't happen overnight, but you can always start building the relationship between you and your legislator. There is no better time to start than during this season of giving.
Register for GCDD's Advocacy Days. There are six in total, and each day will focus advocacy on a different topic. We need your help to make each day a success. Remember when we said your legislators work for you? It's true, and they can't represent your opinion down at the Capitol unless they know your opinion. We need your help to make sure legislators know the opinions of Georgians with disabilities, their family members, and their allies here in Georgia. So, register, recruit a few friends, and plan for how you will get down to the Georgia State Capitol in Atlanta for GCDD's Advocacy Days.
Next, start thinking about how you will share your story. When down at the Capitol for Advocacy Days, you only have a few minutes to speak with your legislator. Make the time count. GCDD is working on a storytelling tool which will be available in January to help advocates.
And of course, last but not least, keep an eye out for the January edition of Making A Difference Magazine where GCDD will unveil its 2018 Legislative Agenda. For you over-achievers out there, explore GCDD's website for more advocacy tools. Now go enjoy some of those candy canes you have been eyeing - you've earned it.

GCDD is getting ready to host its 3rd annual Advocacy Days at the Capitol during the 2018 legislative session. This great advocacy event lets people with disabilities, their families and other stakeholders meet legislators and discuss what issues are important to them.
Come out to the Georgia State Capitol, bring a friend or two, and let your voice be heard! Register today to reserve your spot. Space is limited, so don't delay! Please be sure to register your support staff if needed so we will have an accurate head count.

The 2018 GCDD Advocacy Days will be:
Advocacy Day #1 DD Waivers (January 23) - If you are on the waiting list for a NOW/COMP waiver OR you are currently enjoying the benefits of the waiver, then this is the day for you.
Advocacy Day #2 Employment (January 31) - Let's talk Jobs. Come educate your legislator about your integrated & paid community job, or the barriers standing in your way!
Advocacy Day #3 Medicaid (February 14) - Medicaid is the lifeline for people with disabilities to live in their community. Come join us in educating our legislators about the importance of Medicaid in our lives. Remember in GA, Medicaid goes by many names: NOW/COMP Waiver, ICWP, CCSP, SOURCE, Katie Beckett, and GAPP just to name a few.
Advocacy Day #4 Inclusice Post-Secondary Education Programs (February 22) - If you attend, graduated from, or hope to one day attend one of GA's Inclusive Post-Secondary Education Program, then this is your day!
Advocacy Day #5 UNLOCK Coalition (February 28) - Join the UNLOCK Coalition down at the Capitol to educate on the many importance of community integration.
Advocacy Day #6 Medicaid (March 15) - Medicaid is the lifeline for people with disabilities to live in their community. Come join us in educating our legislators about the importance of Medicaid in our lives. Remember in GA, Medicaid goes by many names: NOW/COMP Waiver, ICWP, CCSP, SOURCE, Katie Beckett, and GAPP just to name a few.
For more information and registration, visit https://goo.gl/LCuXua (This link is no longer active.)
---
The Georgia Council on Developmental Disabilities hosted its 3rd annual Take Your Legislator to Work Day between October – December 2017. The advocacy event was a success with visits occurring across the State as far south as Thomasville and as far north as Cohutta. In total, GCDD had 31 employees host 18 legislators in 16 municipalities this fall - all with the purpose of raising awareness of the successes of employees with disabilities in workplaces across Georgia.
GCDD cannot thank enough all the employees and employers, as well as all the legislators who took time to attend and learn about employment options for people with disabilities in their communities.
Hannah Hibben visited by Rep Dale Rutledge at the Great American Cookie Co in McDonough
Emily Shaw visited by Rep Clay Cox at disABILITY LINK in Tucker
Austin Pahr visited by Rep Jason Ridley & Sen Chuck Payne at Nob North Golf Course in Cohutta
Christine Sass visited by Sen Elena Parent at Taziki's in Decatur
Bayley Bristow visited by Sen Fran Millar at The Elaine Clark Center in Chamblee
Jack Prettyman visited by Rep Scott Hilton at the Wesleyan School in Peachtree Corners
Elizabeth Terzich visited by Sen Mike Dugan at the Carrol County Animal Hospital in Carrolton
Patrick James Barlow visited by Sen Steve Henson at the Park Springs Retirement Community in Stone Mountain
Matthew Roush visited by Rep Sheila Jones at SunTrust Bank in Atlanta
Mikel Miller visited by Rep J Collins at the Ingles in Villa Rica,
Tyler Blanton visited by Rep Steve Tarvin at Unique Fabricating in Lafayette (Click here to access the TV coverage on WTVC Channel 9 ABC.)
Katrina Parsons visited by Rep Beth Beskin at disABILITY LINK in Tucker
Elizabeth Cicerchia visited by Sen Michael "Doc" Rhett at the Kids R Kids Pre School in Marietta
Project Search Interns: Reuben Stephen, Nick Brundidge, Rayshun Grant, Rashaan Davis, Darrius Elias, Tionna Evans, Sam Thomas and Deshunte Banks visited by Rep Carolyn Hugley at the TSYS Project Search Site in Columbus
Project Search Interns: Te'Airra Simpson, Zitavia Freeman, Kemma Paulk, Jimmy Lee Holliman, and Iesha Curtis visited by Rep Dominic LaRiccia at the Coffee Regional Medical Center in Douglas
Michelle Phoenix visited by Rep Mickey Stephens at Rise Biscuits & Donuts in Savannah.
Project Search Interns and Graduates: Brian Odom, Marnell McGill, Arthur Arnold, Herman Curry, Derrick Edwards, and Gary Ceasar visited by Rep Darlene Taylor at Archbold Medical Center in Thomasville.
Check out the photos from the visits here: https://gcdd.org/news-a-media/photos/55-tyltwd-2017.html
---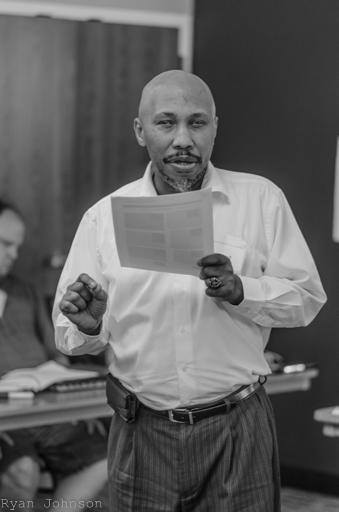 No stranger to self-advocacy, Ernest Hopkins, III wanted to be a voice for people with disabilities who are non-verbal or afraid to speak up.
Hopkins was appointed to the Georgia Council on Developmental Disabilities (GCDD) as a self-advocate after being recommended by Council chairwoman, Mitzi Proffitt. Hopkins, who is legally blind, wants to bring his expertise in leadership and community engagement to GCDD into a role that ensures and supports others to get involved.
"I would like to work on how to get people more involved in advocacy and addressing the issues that are affecting the disability community in Georgia," said Hopkins. "I think the best way to do that is to have a self-advocate lead that charge."
Hopkins is the executive director of the Phoenix Group, a federally recognized nonprofit organization created to provide HIV prevention education and outreach for at-risk, underserved and marginalized populations in the southeastern United States. He has also served on the Fulton County HIV Planning Council. Recently, he advocated for more education about colorectal cancer and high blood pressure diabetes.
During his time on the Council, Hopkins wants to see those with disabilities advocating alongside able-bodied people. "I would like to see them both working together and as communities," he said. "However, in talking with other self-advocates, we're noticing there is a difference between understanding policy and getting involved." He added that continued community discussion will educate people of the "hows" and "whys" of advocacy.
Hopkins believes that to be a good self-advocate, one must be open minded, a good listener and professional. "Get to know people. Shake their hands, introduce yourself and look them in the eye." If self-advocates need additional help, he added, "Seek a mentor."
Hopkins lives in the Greenbriar community in Atlanta, GA and started his appointment as a GCDD advisory member in January 2017.
---
The Georgia Council on Developmental Disabilities (GCDD) has awarded four new grants to support work that promotes and improves opportunities for people with developmental disabilities and their families and builds a more inclusive Georgia.

Selected organizations and their funded project areas are:
Georgians for a Healthy Future – Public Health Medicaid Advocacy
Friends of L'Arche Atlanta – Story Collection
Sangha Unity Network – Expanding Self-Advocacy
Georgia Advocacy Office – Supported Decision-Making
The grants will help achieve the goals of GCDD's Five Year Plan, which is centered around five specific areas: education, employment, formal and informal supports, Real Communities and self-advocacy. Additionally, the Five Year Plan ensures that the disability community is more independent, has greater economic self-sufficiency, is integrated and included in their respective communities, and allows for self-determination.


"We are delighted to award these organizations to help improve the lives of people with disabilities across Georgia," said GCDD Executive Director Eric Jacobson. "We look forward to seeing the collaborative effort of these organizations towards meeting the goals of GCDD's Five Year Plan."

For more information about GCDD's Five Year Plan, visit http://ow.ly/Qzy530gtJZv
Save