Georgia Developmental Disabilities Network COVID-19
The Georgia Developmental Disabilities Network (GDDN) is a consortium of 14 Georgia disability focused organizations that are committed to connecting people with resources during the COVID-19 pandemic. GDDN hosts monthly phone calls to support individuals with disabilities, parents and family members, caregivers and other stakeholders to share COVID-19 challenges. The monthly webinars provide resources for Georgians with disabilities and other stakeholders that offer guidance on navigating various topics such as Medicaid waivers, employment, Appendix K and more.

The resources are available below. Click the category of interest below and access various links, recordings and information. For questions, email .
GDDN partners include: Adult Disability Medical Healthcare, The Arc Georgia, Bobby Dodd Institute, Center for Leadership in Disability at Georgia State University, Department of Public Health Georgia, Down Syndrome Association of Atlanta, FOCUS, The Fragile X Association of Georgia, Georgia Advocacy Office, Georgia Council on Developmental Disabilities, Institute on Human Development and Disability at the University of Georgia, Parent to Parent of Georgia, Spectrum Autism Support, Education and Resources, Tools for Life - Georgia's Assistive Technology Act Program and Uniting for Change.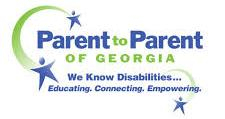 ---
Resources
Click each item below for more information.
+ Key Documents
+ Appendix K
+ COVID-19 Info
+ Employment
+ Health Care
+ Mental Health and Support Resources
+ National Policy
+ Non-Waiver Supports
+ Parents/Caregivers/DSPs
+ Plain Language Materials
+ Social Security & Other Benefits
+ Spanish Language Materials
+ Special Education
+ Weekly Call Materials
To see all documents, visit the main "Georgia Resources" folder via Google Drive.
For additional onformation, visit our COVID-19 Resource page.