Super Fest Super Fun for Kids and Young Adults with Disabilities
Right before the Los Angeles Rams and the New England Patriots took to the gridiron in downtown Atlanta for the Super Bowl, there was another big gameday experience taking place down the street. Along with the Atlanta Falcons, The Matthew Foundation hosted the 2019 Super Fest Atlanta at the Georgia State Football Practice Facility.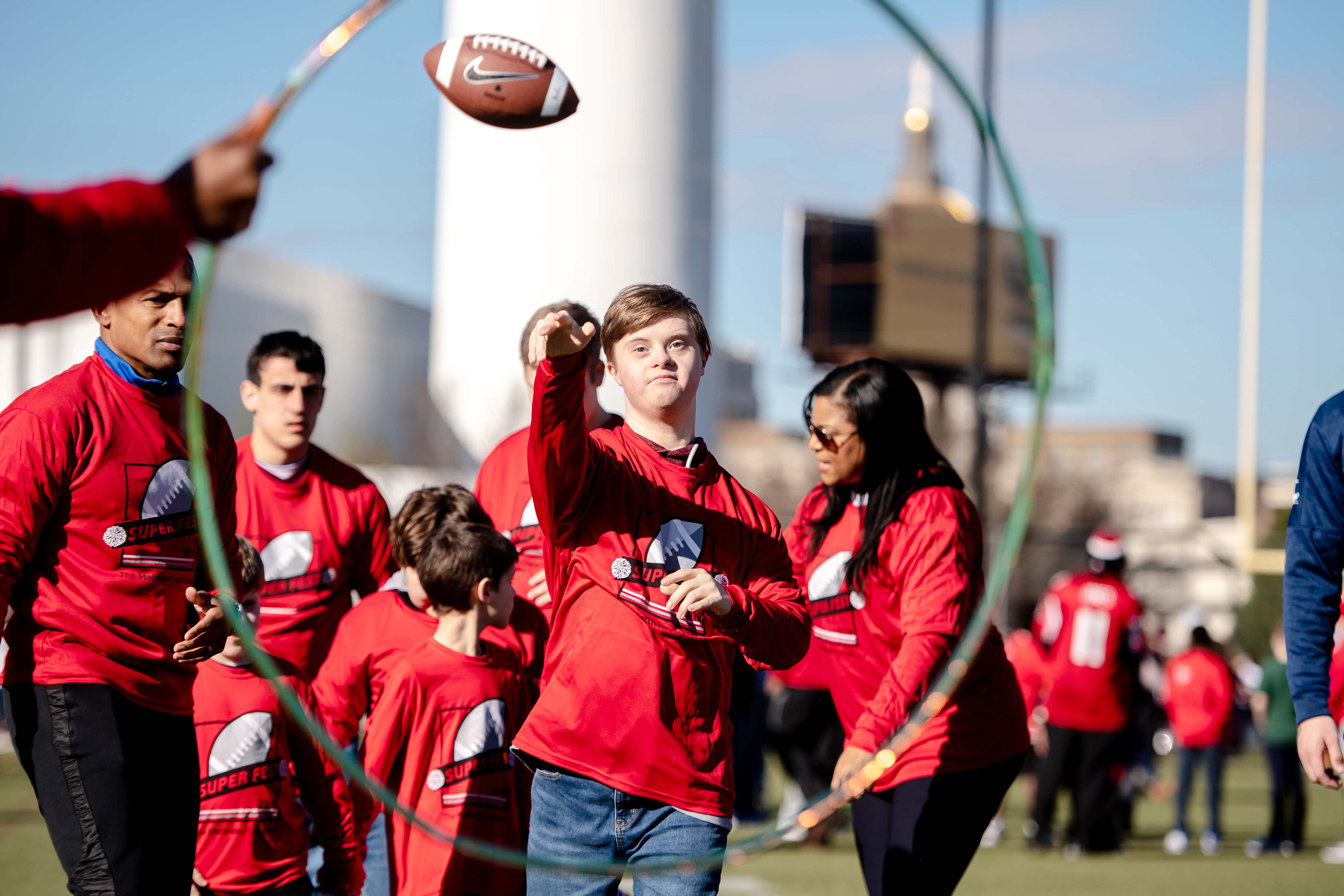 Super Fest is an inclusive football and cheerleading clinic and gameday experience held the day before the Super Bowl in the host city. Its purpose is to showcase inclusion and provide an opportunity for youth with developmental disabilities to participate together with their peers, be genuinely welcomed and made to feel a part of the football weekend. The skills-based clinic culminates in a gameday experience with the national anthem, football players running through a cheerleading tunnel, football scrimmages and cheer performances.
And for the first time, the organizers introduced the opportunity for participants to sign up to be a sideline reporter for those who are not medically cleared to participate in the football or cheer clinic.
Participants were welcomed by Thomas Dimitroff, general manager, Atlanta Falcons and learned football and cheer skills from NFL alumni, Georgia Tech football players and Los Angeles Rams and New England Patriots cheerleaders. Miss Georgia Annie Jorgensen kicked off the gameday experience with pre-game festivities, a cheer performance by participants and a football scrimmage. To top it off, ESPN and 11Alive's Kaitlyn Ross were filming the event.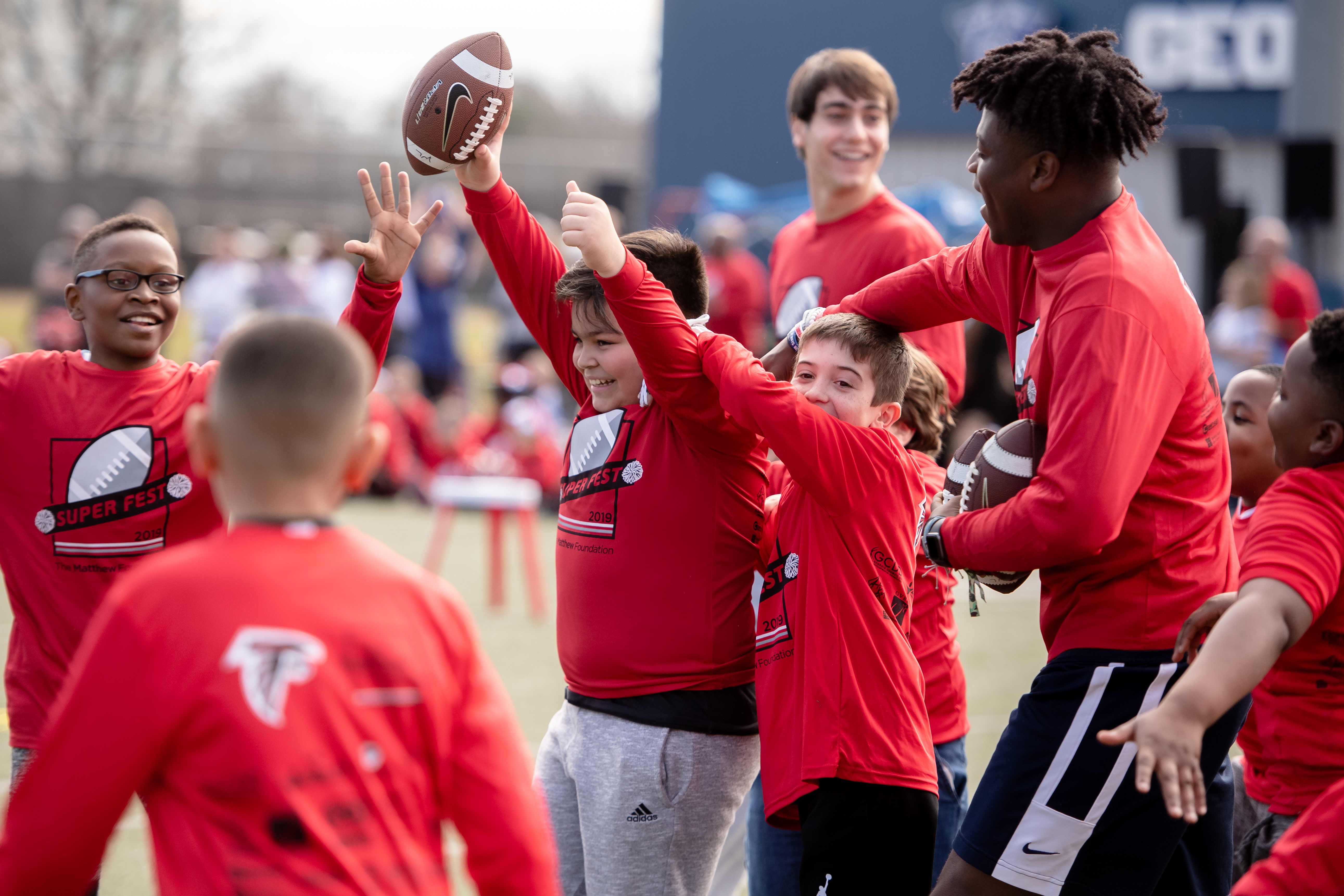 "[The Georgia Council on Developmental Disabilities (GCDD)] was so excited and proud to be a part of Super Fest," said Eric Jacobson, executive director. "Playing outside with friends, making memories and having fun is what childhood is about – regardless of disabilities. And, participating in everyday experiences is truly what inclusion is all about."
In addition to GCDD and the Atlanta Falcons, Super Fest was supported by Emory University, Down Syndrome Association of Atlanta, Center for Leadership in Disabilities and more.
The Matthew Foundation was formed to improve the quality of life for persons with Down syndrome and developmental disabilities over their entire life span. It launched the first and only endowment fund for Down syndrome research; supports inclusion through sports; and works to encourage employers to hire adults with developmental disabilities and help them receive access to training.
To read more in Making a Difference magazine, see below:
Download the pdf version of the Spring 2019 issue.
Download the large print version of the Spring 2019 issue.
---