GCDD IMPACT: Learning Support Fund Aids Advocates
by Jennifer Bosk
Okur-chung neurodevelopmental syndrome was discovered three years ago, and only eight children were diagnosed with it then. Keri and Ross Ninness' son, Thomas, was number six of those eight. Last August, when the Ninnesses of Georgia saw an Okur-chung Neurodevelopmental Syndrome Symposium in Newark, NJ, "We couldn't miss a chance to meet with scientists and doctors and other families to pool our information," said Keri.
Through a grant from Georgia Council on Developmental Disabilities' (GCDD) Learning Opportunity Support Fund, the Ninnesses were able to attend this conference. The fund helps individuals with disabilities and their families attend advocacy, learning events and conferences.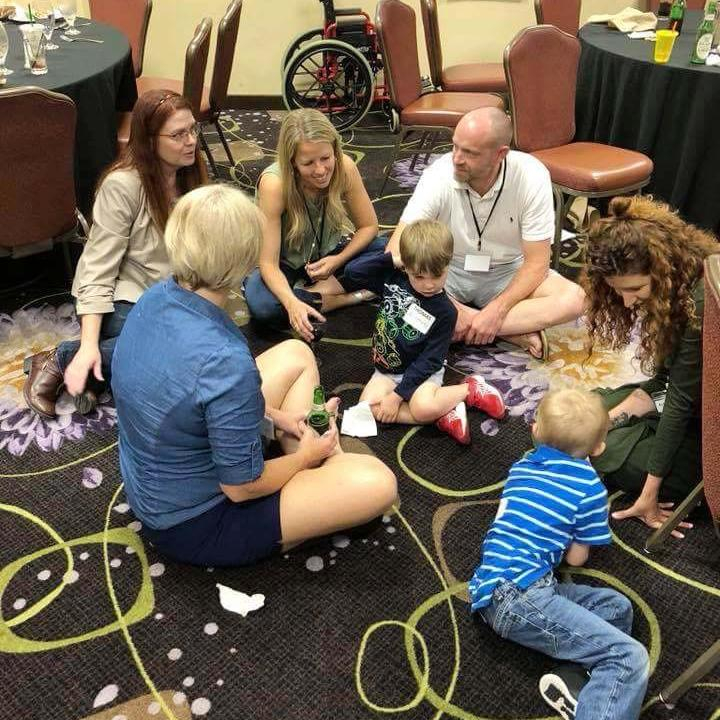 Keri and Ross Ninness were able to atttend a conference to learn more about their son's syndrome with help from GCDD's Learning Opportunity Support Fund."The chance to meet 15 families who were walking in our shoes was something we couldn't pass up. We want Thomas to know other friends who have challenges and strengths like he does. When I began researching grant opportunities, I came across GCDD and immediately made contact. Between this grant and frequent flier miles, something that didn't seem possible, became so," added Keri.
Ross, who works for Home Depot, and Keri, a part-time childcare consultant for Cultural Care Au Pair found what they needed at the symposium. "We received a crash course in genetics from leading scientists, and it provided so much new information and understanding of our rare disease. It helped us connect the dots between the science and the symptoms," she said.
Beyond the medical information were additional nuggets of support. They met families with older children and got a peek into a possible trajectory for their younger children. "We learned from the other families' experiences about treatments and interventions," explained the Ninnesses.
Macon-based Mark and Jill Vanderhoek utilized the fund to travel to the Eighth Annual Summit of Lives in the Balance Conference where Dr. Ross Greene, an expert they avidly follow, was speaking. It was held in Portland, ME last November.

"Our youngest child, who is two-and-a-half, has been diagnosed with Autism Spectrum Disorder," explained Mark. "We have read much of Dr. Greene's work, and the annual conference had a number of interesting topics and speakers we thought would benefit our family."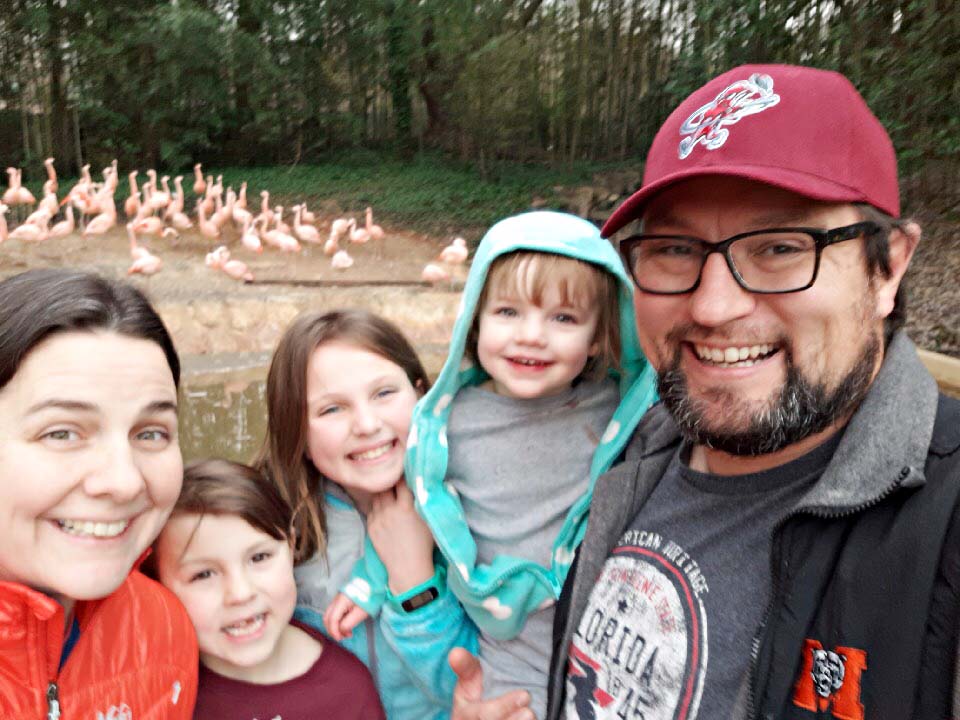 Mark and Jill Vanderhoek used the fund to learn more about autism at a conference in Portland, ME.
Mark is a farmer and founder of Cud Crew, a vegetation management company in central Georgia, and Jill is the executive director of Macon's Community Partnership. Their biggest takeaway from the conference was from one of the speakers, Dr. Julie Causton, a full-time professor at Syracuse University where she directs the Inclusive Education Program.
"Her presentation helped us to understand what inclusion can look like and what it means – not only for the children who are included, but the students who might otherwise miss out on being part of a learning environment that values all children. The lesson in empathy, compassion and joy that it provides in the lives of all children involved sticks with us," said Mark.
Already the Vanderhoeks are using what they have learned. "We have become stronger advocates for our children within the school system, and it helped us to reframe our own thinking about how to work through challenging behaviors with our children. This has translated into new skills for our children and a new way of helping them to grow," explained Mark.
Learn more about GCDD's Learning Opportunity Support Fund. People with disabilities, their family members or guardians can apply. Eligible events include training for self-advocacy, obtaining access to services and parent training and information.
To read more in Making a Difference magazine, see below:
Download the pdf version of the Spring 2019 issue.
Download the large print version of the Spring 2019 issue.
---