Georgians for a Healthy Future Encourages Stakeholders to Become Medicaid Advocates
by Adrianne Murchison
Affordable healthcare is frequently in question for people on a limited income. Georgians for a Healthy Future (GHF) has identified multiple avenues to help citizens gain access and awareness.
In 2018, the nonprofit consumer health organization hosted four training workshops titled "Georgia Voices for Medicaid: Building a Constituency for Medicaid Across Georgia" to help attendees understand the difference between Medicaid and Medicare, which can often be a point of confusion.
Medicaid is a state and federal program in which 500,000 of the 1.9 million Georgians covered are senior citizens and people with disabilities.
The community sessions are funded by a $30,000 grant from the Georgia Council on Developmental Disabilities.
These workshops inform stakeholders such as individuals, physicians and employers on what they can do to advocate for Medicaid and make sure the program is supported.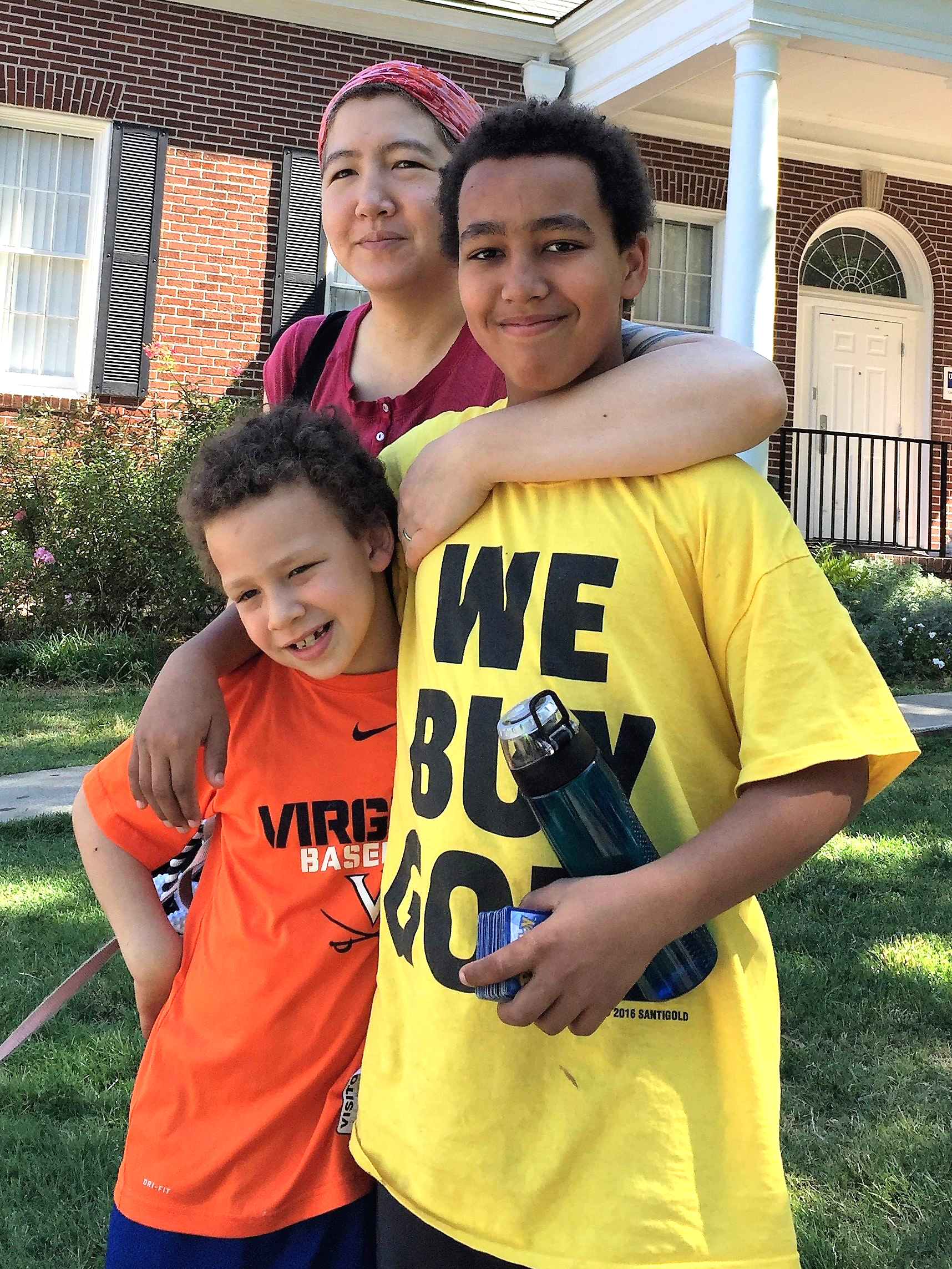 Hannah Hawkins and her husband adopted Anthony and Nicholas. Her sons are covered under Medicaid for behavioral and physical health services. (Photo courtesy Georgians for a Healthy Future)
"Trainings are an hour and a half long and include an introduction to what Medicaid is and the types of people it covers – like senior citizens, people with disabilities and children – and how Medicaid supports those groups and the healthcare system," said Executive Director Laura Colbert.
"In 2017, we saw some real threats at the congressional level with a proposal to restructure for Medicaid recipients," said Colbert. "We were able to eliminate the threat and further felt that it's important to raise awareness of the role that Medicaid plays in families and communities. We are building support and sustainability."
For example, Medicaid offers assistance with job searches and training. It can provide tools to help people with disabilities live independently.
"Medicaid provides home nursing care that helps people get to work and someone to help them bathe and dress and get out the door," explained Colbert.
Workshop facilitators encourage attendees to embrace community advocacy by becoming proactive while the Georgia legislature is in session. Stakeholders can host their own workshops at offices or community centers and contact their legislator directly by phone and email.
Writing letters to the editor of local papers has proved effective said Alyssa Green, GHF outreach and education manager.
"If there is a healthcare issue in rural Georgia, it's important to get that information out to the community," she said.
Georgians for a Healthy Future will host a panel of members of the Georgia General Assembly on Jan. 10, who will discuss upcoming healthcare policy. The event named "Health Care Unscrambled 2019" will be held at The Freight Depot.
During a Georgia Advocacy Day event hosted by GHF last February, legislators told 100 attendees why they support Medicaid expansion, Green said.
"I know folks can be disillusioned or unenthusiastic about this," added Green. "It's important for legislators to hear from constituents and that they talk about how [policymakers'] actions affect their experiences. Advocates [such as GHF] are always going to be there. It's important for the legislators to know how it impacts the people they represent."
Visit Georgians for a Healthy Future online for more information.
To read more in Making a Difference magazine, see below: