REAL COMMUNITIES: Real Communities Retreat Focuses on Shifts in Community
Approximately 25 people gathered at Amicalola State Falls Park from Sept. 26-28 to learn, gather and share about their work in the communities at the Georgia Council on Developmental Disabilities' Real Communities Retreat.
The retreat brought together Real Communities partners from Clarkston, Dahlonega, Savannah and Atlanta. And, its goal was to allow the partners to share personal and professional outcomes of the work being done in these local areas.
Trelani Michelle, whose career has focused on cultural organization and community advocacy, led the retreat for two days. "The goal of the two-day workshop was to understand how the community has shifted through the work of the Real Communities partners," shared Michelle.
The packed agenda focused on topics like inclusion, evolution of the community and accessibility.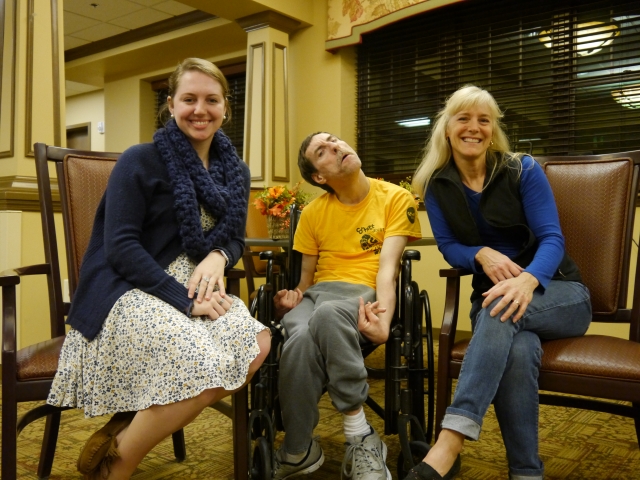 Participants of Connectability's Meet Your Neighbor program
More so, Michelle saw a common theme emerge from the participants as they spoke about their projects and work in the community. "The work has opened up compassion, which shifts a community to be more willing to change and become more inclusive."
Kate, an attendee, has learned the impact of grassroots level involvement, but also knows how much work needs to be done through advocacy.
"[The work in my community] taught me a shift from not only doing what's guaranteed to be worthwhile, to engaging in taking risks because that's the rhythm of our work. We could work really hard and spend lots of resources and things still cannot change. So, we have to change our policy at the state level."
Launched statewide in 2010, Real Communities Partnerships work with local groups to build more than just communities. Through a thoughtful, action-learning approach that equips community members at the local, grassroots level, they work together toward common goals to improve their community using person-centered supports, community-centered connections and persistent and reflective learning. Purposefully involving people with and without developmental disabilities in collaborative projects is pivotal to the framework of Real Communities.
Real Communities Current Partnerships
Al Tamyoz Community Building Group – Clarkston, GA
Centenary United Methodist Church (Macon Roving Listeners) – Macon, GA
Connectability Meet Your Neighbor – Dahlonega, GA
Forsyth Farmers' Market – Savannah, GA
Hillside Neighborhood – LaGrange, GA
Peacebuilders Camp at Koinonia Farms – Americus, GA
Learn more about GCDD's Real Communities Partnerships.
To read more in Making a Difference magazine, see below: