What's Happening in Washington?: Federal Disability Policy Updates
by Alison Barkoff, Director of Advocacy, Center for Public Representation
August is usually quiet, with members of Congress on recess to their home districts and a slow pace in Washington. Not this year! Summer has been filled with the Senate and disability advocates, working on the nomination and confirmation process for a new US Supreme Court Justice.
Judge Kavanaugh's Nomination to the US Supreme Court
In late June, Justice Anthony Kennedy announced he would retire from the Supreme Court. President Trump quickly nominated Judge Brett Kavanaugh to fill the seat.
Why does who is on the Supreme Court matter from a disability perspective? Many people focus on Congress, or federal agencies, when they think about federal disability laws and programs important to people with disabilities. But the Supreme Court has a critical role, too. The Supreme Court makes final decisions on what federal laws and the Constitution mean. This includes many laws like the Americans with Disabilities Act (prohibits disability discrimination and provides a right to community integration); Medicaid (provides critical health care services for people with disabilities, including waivers and other home and community-based services); the Individuals with Disabilities Education Act (ensures students with disabilities receive a Free and Appropriate Public Education); and the Affordable Care Act (expands access to health care and provides protections for people with pre-existing conditions). How a Supreme Court Justice interprets these laws will have a huge impact on the opportunity for people with disabilities to live, work, learn and participate in the community.
Supreme Court Justices are appointed for life. The nomination process is the one chance for the public and Senate to take a close look at the nominee's record and decide whether he or she is the right person to serve on the Supreme Court. The best way to see how a judge could decide about laws in the future is to review their past decisions. Kavanaugh has served for more than a decade on the US Court of Appeals in DC When disability groups analyzed his record, it raised serious concerns about the decisions he would make about disability rights, health care, education and civil rights enforcement as a final decision-maker on the Supreme Court, potentially for decades to come. That is why so many disability groups – including many groups that usually don't weigh in on nominations, like The Arc of the United States – decided to oppose Judge Kavanaugh's nomination.
Kavanaugh's record on disability issues was central at his confirmation hearings on September 4-7. Kavanaugh wrote a decision in a case called Doe v. DC that involved people with intellectual disabilities who DC forced to have elective medical procedures without consulting them. A district court found that DC had violated the individuals' rights. On appeal, Kavanaugh disagreed and ruled that it was legal not to ask them what they wanted. At Kavanaugh's confirmation hearing, Liz Weintraub, a national disability advocate with an intellectual disability, testified about her concern about his lack of respect for the self-determination of people with disabilities: "If Kavanaugh is confirmed, I'm afraid that my right to make decisions for myself will be taken away." Weintraub made history as the first person with an intellectual disability to testify at a Senate confirmation hearing.
The confirmation hearing also highlighted Kavanaugh's decisions about the Affordable Care Act, and whether he might strike down the ACA's important protections for people with pre-existing conditions – an issue that could reach the Supreme Court this year.
Jackson Corbin, a 13-year-old boy with complex medical needs due to Noonan's Syndrome, testified about the impact that appointing Kavanaugh to the Supreme Court could have on people with disabilities: "If you destroy protections for pre-existing conditions, you leave me and all kids and adults like me without care and without the ability to afford our care, all because of who we are."
Despite the serious concerns the disability community and others raised, Kavanaugh was confirmed by the US Senate on October 6 by a vote of 50-48.
Nonetheless, his nomination process helped educate the disability community about the importance of the courts and elevated disability issues as an important topic in the confirmation of any judge.
Other Issues on the Horizon:
There has been movement this summer on a few issues that we have previously covered:
Money Follows the Person (MFP): MFP gives states additional federal Medicaid funds to help transition people from nursing homes, Intermediate Care Facilities and other institutions to the community. MFP has expired, and all states (including Georgia) will run out of money this year unless it is reauthorized. In early September, the House Energy and Commerce Committee held a hearing on the bill to reauthorize MFP called the EMPOWER Care Act. On September 13, the bill passed out of the Committee. The good news is the bill is finally moving with growing support.
Unfortunately, the House amended the bill from a five-year reauthorization to one year. While one year is better than none, we will continue to advocate for a longer time. The bill has to pass the full House and Senate, but we are hopefully on track for this after the midterm elections. You can help by educating your members of Congress about the importance of MFP and the need for it to be reauthorized immediately.
Workforce Innovation and Opportunity Act (WIOA) Regulations: We continue to monitor the potential opening of the WIOA regulations by the Department of Education (ED). WIOA established competitive, integrated employment as a clear national priority. In May, ED issued a notice that they plan to reopen the WIOA regulations, which could include weakening the definition of "competitive, integrated employment (CIE)." The notice said that could happen as early as September. If so, it will be important for you to share with ED the importance of CIE in your life.
Home and Community-Based Services (HCBS): The Centers for Medicare and Medicaid Services (CMS) issued rules in 2014 that set standards for all Medicaid-funded HCBS. States must submit Settings Transition Plans (STPs) to CMS, describing how that state will comply. In August 2018, CMS sent a letter to Georgia with steps the State needs to take for a final approved STP. (Read the letter from CMS.)
As you can see, there's a lot to follow and stay involved with in federal policy that impacts people with disabilities and their families, in Georgia and across the country!
Stay Informed on the Issues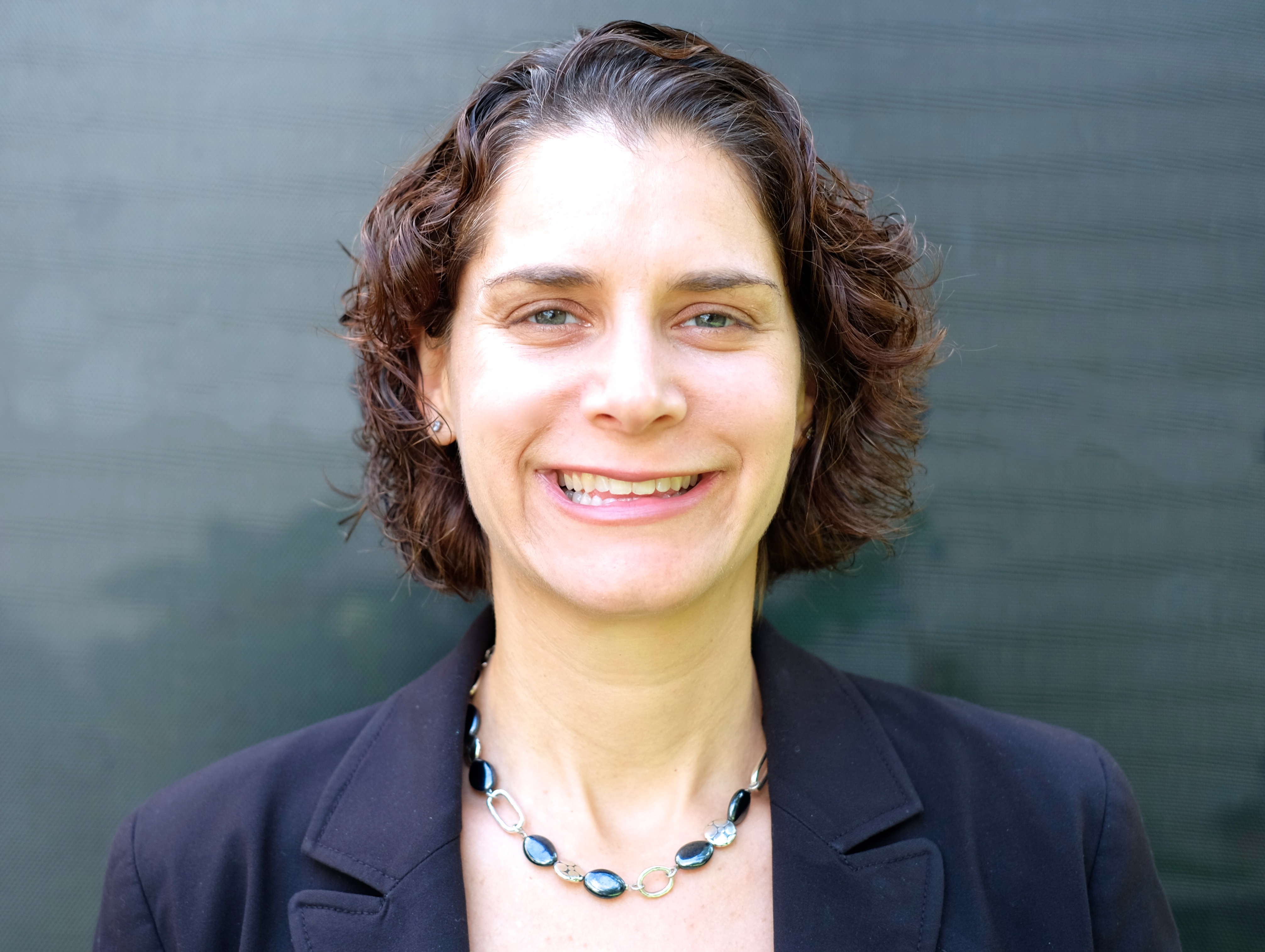 Alison Barkoff is the Director of Advocacy at the Washington, DC office of the Center for Public Representation.
She works on policy and litigation related to community integration and inclusion of people with disabilities, including Olmstead enforcement, Medicaid policy, employment, housing and education.
To read more in Making a Difference magazine, see below: