What's Happening in Washington?: Federal Disability Policy Updates
by Alison Barkoff, Director of Advocacy, Center for Public Representation
I am excited to be starting a new column for Making a Difference titled What's Happening in Washington? to provide insight on the many federal policies that impact the lives of people with disabilities. This includes bills in Congress and actions by federal agencies. As the sister of a self-advocate Evan Nodvin, who serves on the Georgia Council on Developmental Disabilities (GCDD), I always want to support Evan and my family in finding ways to impact the important policies that effect our lives. I hope that this column will be a way for me to share this same type of information with Georgia's statewide disability community.
Federal Budget
Budgets may sound boring. But they're how the President and Congress lay out their priorities for federal programs and agencies. Congress translates these budget priorities into "appropriations bills" that make spending decisions about individual programs. Disability advocates spend a lot of time educating members of Congress about the importance of, and need to fund, federal programs that impact people with disabilities - from Medicaid, to employment and education programs, to the Councils on Developmental Disabilities (DD Councils).
Right now, budget activities are happening for two different fiscal years - the rest of this fiscal year (FY '18, through September 30, 2019) and for Fiscal Year '19 (which starts on October 1, 2019). As I am writing this article, the President literally just signed an appropriations bill (passed by both houses of Congress) to fund federal programs and agencies for the rest of FY '18. Because Congress reached a deal last month to raise the amount of money that can be allocated to all types of federal programs, we were hopeful that the bill would not make significant cuts to programs that help people with disabilities in this bill. In fact, we are pleased to see that many disability programs actually received increased funding, including the DD Councils, state protection and advocacy organizations, University Centers for Excellence in Developmental Disabilities, as well as other programs that benefit people with disabilities like affordable housing. The omnibus did not address a number of healthcare related issues, such as funding for healthcare subsidies or re-authorization of the Money Follows the Person program (see page 18). These issues may be addressed in separate bills later.
In contrast, disability advocates are very concerned about what might end up in the appropriations bills for the next fiscal year. The FY '19 process began in mid-February when President Trump sent his budget request to Congress. It contains many proposals that, if adopted by Congress, could harm people with disabilities and their families, including:
Cuts to Medicaid: The President's budget request proposes to cut over $675 billion in spending from Medicaid, along with additional reductions in federal subsidies for health insurance. Medicaid is the primary funding source for long-term services and supports for people with disabilities, including home community-based services (HCBS). Medicaid is what funds, for example, Georgia's HCBS Waivers like NOW, COMP, ICWP and CCSP. Significant cuts to Medicaid could lead to services being reduced or eliminated and waiting lists for community services growing. The budget also proposes additional healthcare policy changes, including weakening some of the Affordable Care Act's protections for people with pre-existing conditions and adding work requirements to Medicaid (see discussion later on).
Cuts to Disability Programs: The President's budget also proposes deep cuts to programs that provide employment, support and advocacy to people with disabilities. Three of the four programs created under the Developmental Disabilities Act would receive significantly reduced funding: the Councils on Developmental Disabilities, the University Centers for Excellence in Disabilities and the Projects of National Significance. In addition, grants to help people with disabilities get jobs and train medical professionals on treating people with developmental disabilities would be completely eliminated.
Cuts to Programs that Support Basic Needs: The budget also proposes huge cuts to programs that help people meet their basic needs, including many people with disabilities and their families. The budget proposes approximately $70 billion in cuts to Social Security programs, including Supplemental Security Income (SSI) and Social Security Disability Insurance (SSDI); $6.8 billion from housing assistance programs; and $213 billion from nutrition assistance programs.
Fortunately, the President's budget is just a request; Congress must develop and pass appropriations bills. And cuts to programs like Medicaid, Medicare and Social Security that are considered "mandatory" cannot be made through appropriations bills. Congress would have to pass a set of specific instructions to relevant committees. While Congress did this last year, we are hearing they are not likely to do so this year. Regardless, disability advocates should continue to educate their members of Congress about the importance of "discretionary" programs that we care about - like disability employment, education and DD Councils.
Medicaid Policies
Disability advocates from across the country spent most of 2017 working to prevent Congress from significantly cutting or restructuring Medicaid. While Congress is not currently considering any similar legislation, the President's budget request does encourage Congress to do so again. We will continue to educate Congress about the importance of Medicaid to the lives of people with disabilities and about how cuts would hurt us and our families.
Instead, significant changes to Medicaid have been occurring through federal agency policies. Most recently, the federal agency that administers Medicaid (the Centers for Medicare & Medicaid Services, or CMS) issued a policy that for the first time allows states to impose work requirements as a condition of receiving healthcare services through Medicaid. Disability advocates are very concerned that imposing work requirements could lead to people with disabilities and their families losing access to Medicaid because:
Most people on Medicaid already work or face barriers to working, including having an illness, disability or caring for a loved one.
Even though this policy exempts some people with disabilities (those who meet the strict criteria for "disabled" for purposes of SSDI or SSI), many others with disabilities or chronic conditions who do not meet these standards will be subject to these policies.
Work requirements do not include job training or services or supports to help people find a job. Nor do they address barriers to employment, like transportation or childcare. In fact, the policy prohibits states from using Medicaid funds for these activities.
In other programs (such as nutrition assistance), work requirements have not been shown to increase participants' employment and the burdens imposed (such as requirements to regularly document work) have led to eligible people losing access to benefits.
CMS has already approved requests for work requirements in several states, including Kentucky, Indiana and Arkansas. We are closely watching other proposals that states have said they would like CMS to consider. This includes lifetime caps on benefits, which would be harmful to people with disabilities who have long-term care needs
Money Follows the Person (MFP)
MFP gives states additional federal Medicaid funds to help transition people from nursing homes and other institutions to the community. MFP has helped 75,000 people with disabilities and seniors move to the community. It has resulted in improved outcomes for participants and cost savings for states. Georgia's MFP program will help 2,600 individuals move to the community.
Unfortunately, the MFP program expired on September 30, 2016. All states' MFP funding, including Georgia, will run out by the end of 2018. As a result of advocacy by disability and aging advocates, the Senate and House have both recently introduced the EMPOWER Care Act to re-authorize the MFP program. We are asking disability advocates to educate their members of Congress about the MFP program, ask them to co-sponsor the EMPOWER Care Act, and encourage them to pass this bill as soon as possible.
Americans with Disabilities Act
The Americans with Disabilities Act (ADA) was passed in 1990 to prohibit discrimination against people with disabilities in all aspects of life. One critical part of the ADA is its requirement that "places of public accommodation" - things like stores, restaurants and doctors' offices - be accessible. Even though businesses have had 27 years to come into compliance with these rules, some members of Congress believe that the ADA should be amended to set up additional requirements before people with disabilities can access the courts to enforce their rights. On February 15, 2018, the House of Representatives passed the "ADA Education and Reform Act," also known as HR 620. The disability community across the board opposed this bill for the following:
It would remove all incentives for places of public accommodation to proactively comply with the ADA. The bill requires notice to the business and gives them months merely to show "substantial progress" in removing the barrier.
The bill adds a "notice and cure" requirement. A person with a disability must notify the business of the access problem and give them 60 days to respond and another 60 days to make "substantial progress" in addressing the barrier. That means people with disabilities would wait months to gain access to inaccessible public places.
It would create hurdles for enforcement of rights by people with disabilities that don't exist under other civil rights laws.
So far, this bill has only passed the House. A number of Senators have already expressed concern about any similar bill introduced in the Senate.
There is a lot happening in Washington that impacts the lives of people with disabilities and their families - both in Georgia and across the country! I look forward to sharing information about these policies, and how you can impact them in this column.
Keep Updated and Take Action: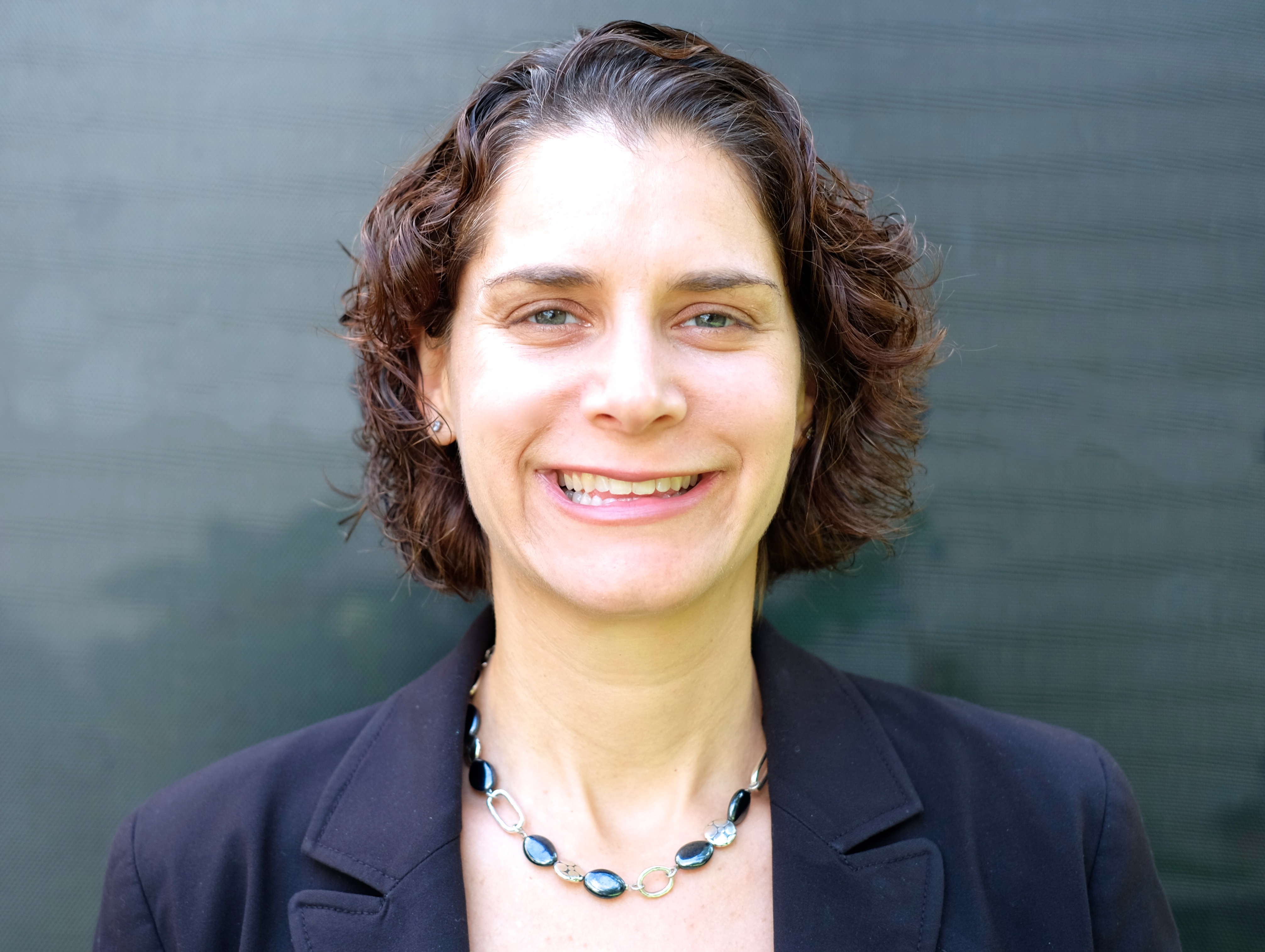 Alison Barkoff is the Director of Advocacy at the Washington, DC office of the Center for Public Representation.
She works on policy and litigation related to community integration and inclusion of people with disabilities, including Olmstead enforcement, Medicaid policy, employment, housing and education.
To read more in Making a Difference magazine, see below:

Save
Save