Real Communities Spotlight: ConnectAbility
In Dahlonega, a town of just over 5,000 people, seeing the same faces every day is common. For ConnectAbility, it's not just about seeing those faces, but also getting to know who they are.
As a new Georgia Council on Developmental Disabilities (GCDD) Real Communities partner, ConnectAbility looks to create communities where people of all abilities are valued, included and empowered, and where barriers are removed so the entire community can participate.
"We don't have any restrictions on age, diagnosis, location or income," said Jacqueline Daniel, executive director of ConnectAbility. "We're just trying to make everything we do as accessible as possible in every different aspect of life."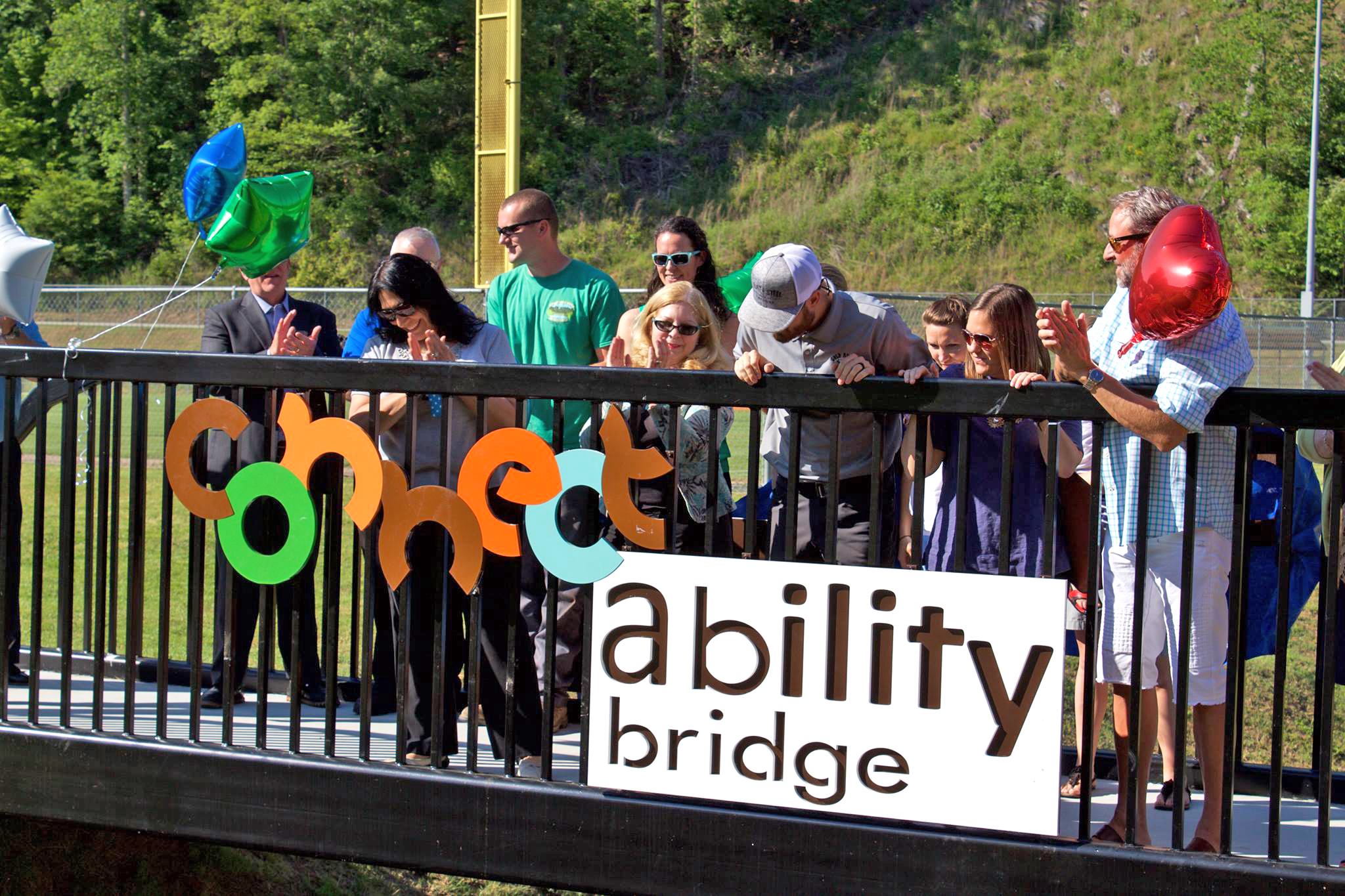 Meet Your Neighbor is its latest program. The program partners University of North Georgia students with individuals with disabilities to gather stories from different people in the community. Students from the university, which is located in Dahlonega, also learn valuable team-building lessons and create lasting relationships that follow them into the real world.
"It's important to understand the social aspect of somebody's life and how that works in their community if you're going to do any work that is truly going to benefit anybody," said Brianna Brown, project coordinator of Meet Your Neighbor. "When we get to know people, a lot of the barriers and labels we might associate with them are null and void."
Another program, called 1000 Words, creates teams of photographers who get together to take pictures around town. The goal is to build relationships while taking unique or original photographs related to a central theme. This year's theme is accessibility.
ConnectAbility has also collaborated with county government to construct a fully accessible playground at a local park. They built the ConnectAbility Bridge by teaming up with local organizations to make that park fully accessible.
Partnering with GCDD, ConnectAbility hopes to engage more with the community; increase social connections for people with disabilities and their families; and make accommodations for those who are facing challenges or struggling in the community.
"We are very excited to have the opportunity to partner with GCDD and Real Communities. It's exciting for us in a rural area of the State to have the opportunity to learn, grow and to bring their knowledge to our little corner of the world," Daniel said. "It's a great privilege and honor to be included in that [Real Communities] partnership."
To read more in Making a Difference magazine, see below:
Save
Save
Tags: GCDD, Making a Difference, Real Communities