Tell Your Legislator to #IncludeCollege!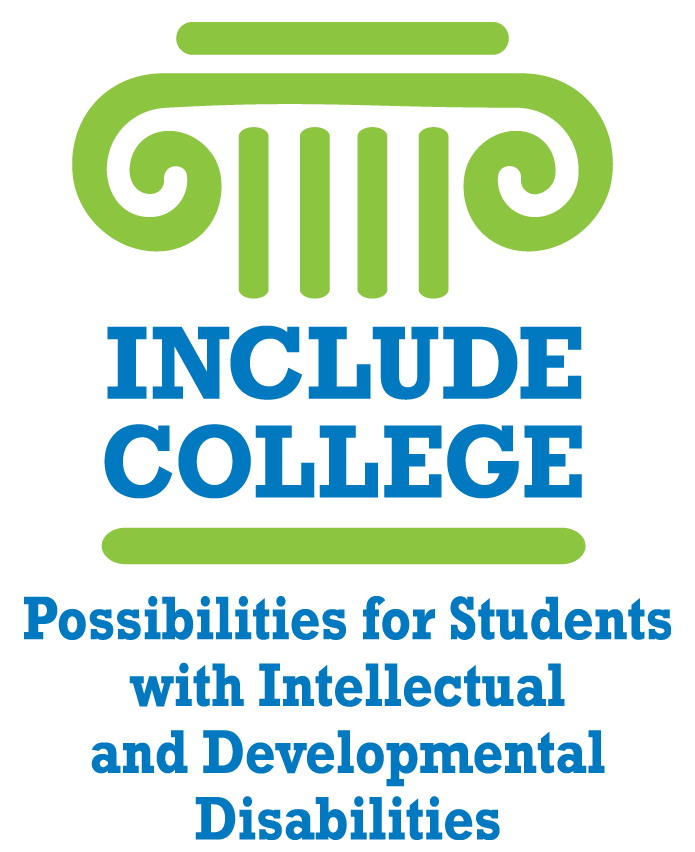 The Georgia Council on Developmental Disabilities is bringing back its #IncludeCollege campaign to raise awareness for the budget to the IPSE (inclusive post-secondary education programs) or college programs for students with intellectual disabilities.
GCDD wants to bring attention to the stories, the students, the people and families who are benefitting from IPSE programs. Cuts to these programs will affect students' transition plans and diminish equity in opportunities after high school. So, we need your help.
Ways you can help advocate for IPSE:
Post on social media.
Update your social media picture using our #IncludeCollege Frame!
Call your legislators.
Write to your legislators.
If you are a student, administrator, parent, or professor of an IPSE school, you can also write to the lawmaker of the district the college or university is in!
---
What are inclusive college programs?
Inclusive college programs across the state offer students with intellectual and developmental disabilities (I/DD) a variety of experiences and opportunities for growth as they prepare for the next chapter of their lives. Transition planning should include college and begin as early as possible during their middle and high school years.
With inclusive programs, referred to as Inclusive Postsecondary Education (IPSE), students with I/DD can now realize their dream of continuing their studies in a university or college setting with their peers.
---
How will the budget cuts affect IPSE programs?

The recently proposed budget cuts to the state budget will impact IPSE in the following ways:
No funding for Academic Transition Teachers (ATT) - The Georgia Vocational Rehabilitation Agency (GVRA) should take advantage of a 4:1 federal match to state dollars, which has been used previously to fund academic transition teacher positions. These teachers support students in college classrooms, where they serve as the educational bridge between academics and the student.
Reduction in GVRA support for IPSE – The recent changes to GVRA funding model for Certified Transition Programs constrains the amount of support students can access and in turn disproportionately limits access to IPSE for students from families without means to pay privately. This is a particularly substantial barrier given that IPSE students cannot access HOPE or Subsidized Student Loans.
---
Social Media Copy
This document has simple copy to help spread the word about how you can share the importance of IPSE to your friends, co-workers, colleagues and influential network. Use it on LinkedIn, Twitter or Facebook. Hashtags: Use #IncludeCollege on your social channels, and we will like, share, and retweet in return. Also make sure to tag your state representatives in the legislature so your post gets noticed!

Download the social media copy.
---
Email Copy
Still the #1 way to reach people, we have provided simple email copy to help you reach your friends, co-workers, colleagues and influential network in a more exclusive way to share the importance of IPSE programs across the state. Please feel free to tweak, edit as you desire.

FAMILY - Letter template to legislators on behalf of IPSE students
STUDENT - Letter template to legislators
---
Graphics
Download these graphics and use them on Twitter or Facebook to support content and spread the word about college programs for students with disabilities!

Fast Fact 1 - 54% of graduates go on to Employment
Fast Fact 2 - There are 9 programs in Georgia
Fast Fact 3 - 133 students enrolled into IPSE (SY 2019-2020)
Fast Fact 4 - 88% of students graduate from IPSE programs
---
Our Channels & Links
For social media, be sure to tag GCDD using the @ sign. Our channels are:
Facebook - /georgiaddcouncil
Twitter - @gaddcouncil
Instagram - @gaddcouncil
---
Find Your Legislator
To find your legislator, visit Open States.
Then type in your home address or the address of your college or university.
Get contact info for your state senators and representatives.
Reach out to Committee Members that are responsible for funding to IPSE programs, including leaders from GVRA.
Human Development and Public Health Subcommittee
Subcommittee Members:
Human Resources Subcommittee
Subcommittee Members:
---
Contact Us
If you have questions or need help contacting your legislator, please contact GCDD Legislative Advocacy Director Charlie Miller.