Georgia State Rehabilitation Council Seeks Leaders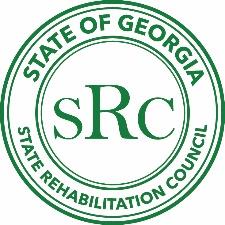 The Georgia State Rehabilitation Council (SRC) is seeking applications for new members. The SRC is a federally mandated council composed of Georgia citizens from across the state appointed by the Governor to represent a broad range of individuals with disabilities and stakeholders.
The SRC brings the consumer voice to the Georgia Vocational Rehabilitation Agency (GVRA) Georgia Vocational Rehabilitation (VR) program. The SRC works in strategic partnership with the Georgia VR program to plan for comprehensive and effective services and supports that Georgians with disabilities need to secure gainful employment and self-sufficiency.