Apply by February 21 to be a Georgia DD Council Member
The Georgia Council on Developmental Disabilities (GCDD) is currently seeking applications for membership for the following:
One Self-advocate and One Family Member who live OUTSIDE of the Metro Atlanta Area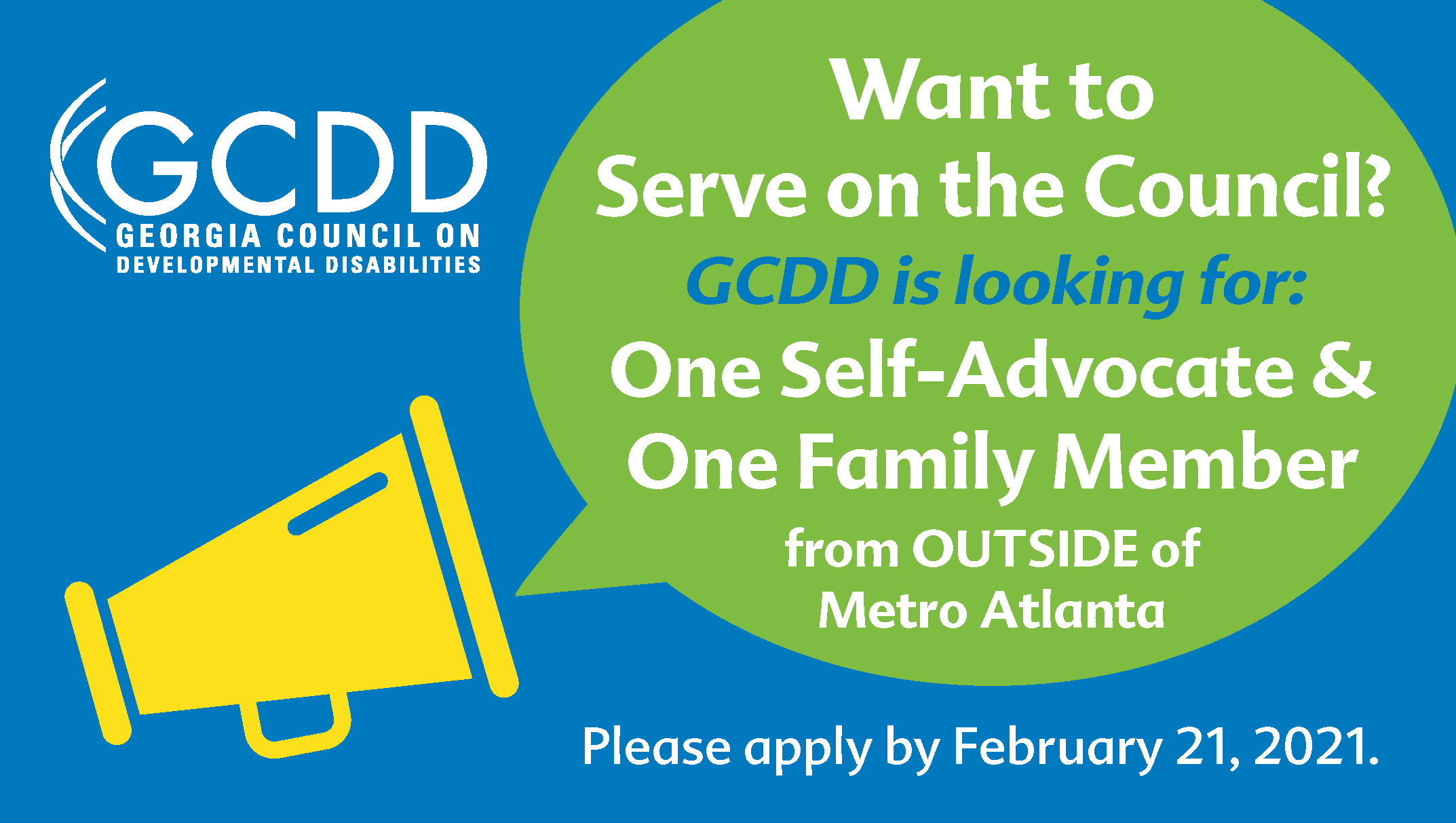 GCDD is a 27-member board, appointed by the governor and comprised of at least 60 percent individuals with developmental disabilities and family members. Other members include policymakers that represent various agencies and organizations having a vested interested in persons with developmental disabilities.
The Council is charged with developing, funding and supporting various initiatives and programs across the state for people with developmental disabilities and their families. The initiatives, driven by the Council's Five-Year Plan, aim to increase opportunities for independence, inclusion, integration, productivity and self-determination. Activities include public policy research and analysis, reform, project demonstrations, education and training.
Applications for Council membership are always welcome and members of the disability community, including family members, are encouraged to apply at any time during the year. All applicants must complete and submit an application for consideration of endorsement to the Office of the Governor. If you are interested in applying to be considered as a Council member, please download the application below.

If you are interested in applying, please download and complete the application below. Please apply by February 21, 2021 to be considered.
Council Member Application (Word Doc) Council Member Application (PDF)
Applications can be emailed to or mailed to:
Georgia Council on Developmental Disabilities
Attention: Eric E. Jacobson, Executive Director
2 Peachtree Street, Suite 26.240
Atlanta, Georgia 30303
---