Celebration of Life for Dottie Adams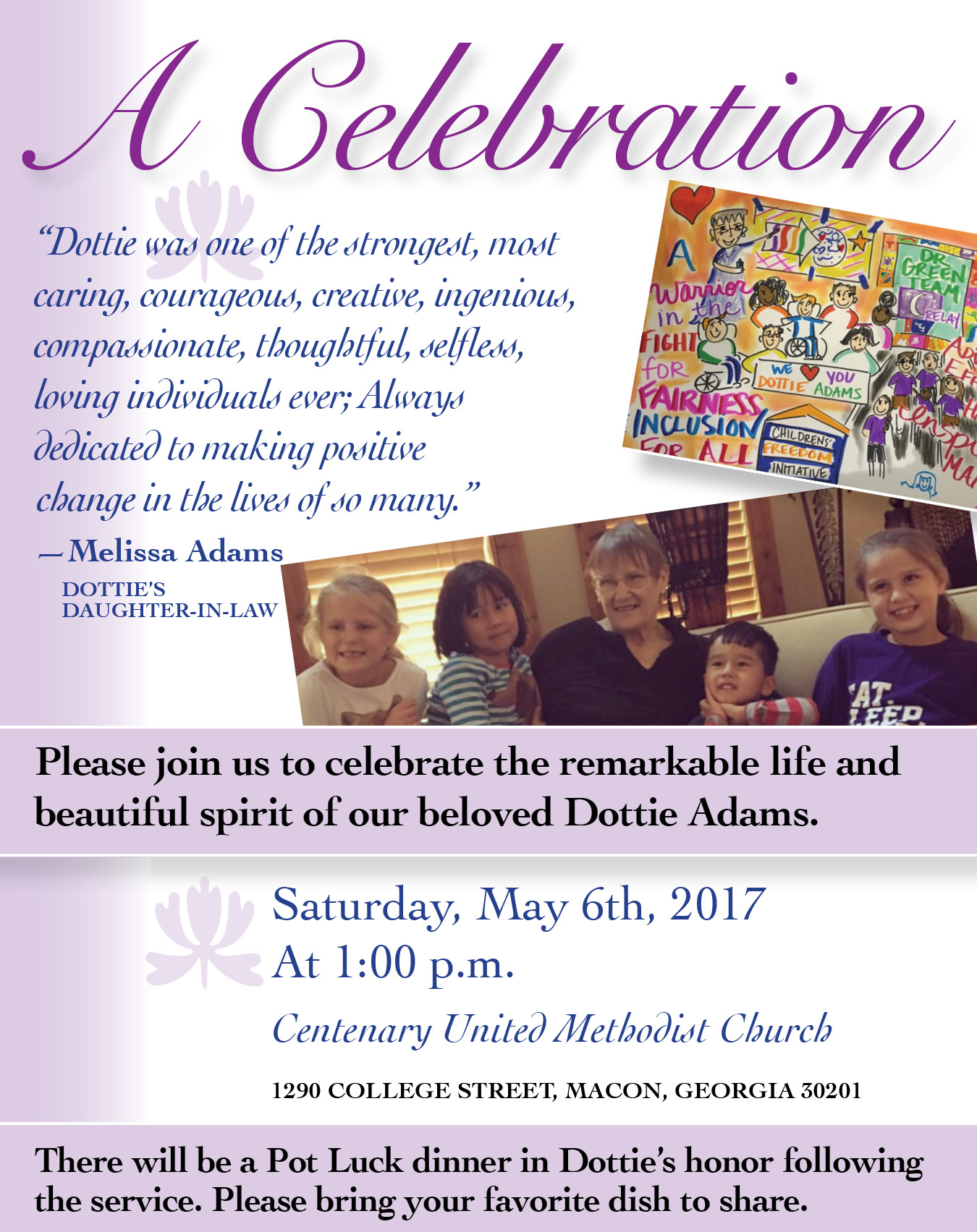 As many of you know, we had to reschedule January's celebration of Dottie Adams' life due to winter weather.
We will gather together and celebrate the life of our dear friend and teacher on Saturday May 6th at 1pm at Centenary United Methodist Church in Macon, GA. A potluck reception will immediately follow the program.GCDD is providing accessible transportation to and from Atlanta to Macon. Please see links to flyers for more information on how to sign-up.
We need your help to spread the word to those who love Dottie! Please share the flyers far and wide with Dottie's friends and networks to help us to make sure they know about the new date. If you are affiliated with an organization Dottie was connected to, please share this information on your email lists, social media and in your newsletters!
A JPG version is here (good for Facebook!) http://tinyurl.com/MayFlyerJPG
A PDF version is available for download here: http://tinyurl.com/MayFlyerPDF
One last request: are you one of the lucky people who have a Dottie quilt? We have been attempting to take photographs of all of the quilts Dottie made and know there are still many more out there! If you have a quilt (or know someone who does), please take the best picture of it that you can and email it to:
Please let me know if you have any questions!