Fall 2014: In The News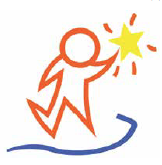 2015 Georgia Winter Institute: A Celebration of Community

Save the date for the 2015 Georgia Winter Institute (GWI) on January 25-28, 2015 at the Columbus Convention Center in Columbus, GA. The event will bring people together from Georgia and beyond to discover how to infuse values-based, person- centered philosophies into our community building efforts.

"The main focus of the 2015 event is person-centered planning and community building," said Stacey Ramirez, director of Individual and Family Supports at the Center for Leadership in Disability (CLD) at Georgia State University. GWI will explore topics including, but not limited to Employment/Financial Independence, Community Building, Futures Planning, Inclusive Faith Communities and Health and Wellness.

The attendees will also hear keynote speeches from "The Roving Listener" De'Amon Harges, who will focus on going into the community and making the "invisible visible;" William Gaventa, former director of Community and Congregational Supports at the Elizabeth M. Boggs Center on Developmental Disabilities at Rutgers University who will speak about employment and inclusive faith-based communities; and Tom Kohler, co-author of Waddie Welcome and The Beloved Community, who will speak about community building.

"We want people to come together, embrace new ideas and implement them back into the communities they serve," said Ryan Johnson, community support specialist at CLD. The mission of the Georgia Winter Institute is to connect people with and without disabilities to work together to nurture and use gifts to strengthen community bonds.
For more information on the 2015 Georgia Winter Institute, visit georgiawinterinstitute.weebly.com.

---
DBHDD Adds Two New Leaders
Georgia Department of Behavioral Health and Developmental Disabilities (DBHDD) announced two new leaders in the Division of Developmental Disabilities. Dan Howell will serve as the director of the division and Frank Kirkland will be the assistant
director. DBHDD provides opportunities for individuals with developmental disabilities or behavioral health challenges close to their homes, so they can live a life of independence and recovery and create a sustainable, self-sufficient and resilient life in their community.
Correction
Making a Difference's Summer 2014 issue covered the opening of the new National Center for Civil and Human Rights Center in Downtown Atlanta. At the closing of the article, the link to the Center was provided as www.ncchr.org. The correct link to National Center for
Civil and Human Rights Center's website is www.civilandhumanrights.org
Tags: Making a Difference