Express Yourself: How Art is Taking the Stage to Break Barriers
The arts are an excellent way for communities and individuals to express their voices through painting, photography, dance, music and more. For some, the arts are also a channel of outreach, engagement and even advocacy.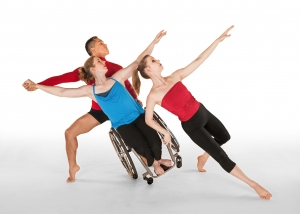 Such is the case for dancers of Full Radius, an inclusive dance company based in Atlanta that was formed in 1998. The founder, Douglas Scott, was already using dance to work with incarcerated people, senior citizens, people with disabilities and more. "These were bodies that didn't look like mine, but they were equally capable," said Scott.

At the same time, the Shepherd Center in Atlanta and VSA Arts of Georgia were planning to organize similar classes in the State and invited Scott to take part in a teacher training. Scott progressed to begin teaching dance classes and then he received an invitation from the band Van Gogh. The band, fronted by two brothers with disabilities, wanted a choreographed dance routine for a concert. As a result, Full Radius was created.

The dance company, now in its 16th year, has been an avenue for dancers with and without disabilities to use art to showcase talent as well as to send a message and break barriers. "This is about pushing ourselves, pushing our physicality that is beyond what we think we are capable of," added Scott. "It definitely blows people away."
Lindy Dannelly, who lives with sacroiliac joint disorder, officially joined Full Radius in 2011 after a one-year apprenticeship. "When I felt that feeling, the way the body does when it's dancing, I was hooked," said Dannelly. Dannelly also writes for the dance blog "Blend, Move, Sway."

Full Radius is making waves as an integrated dance company that is known for its physicality and its unwavering look at people with disabilities. Shawn Evangelista immersed himself into Full Radius and its mission and he has gained an important awareness. "When I am not in the studio and just doing my day-to-day things, I have suddenly become consciously aware of accessibility," shares Evangelista. "It's one of the best things I have learned while being at Full Radius."

It is that awareness that VSA Arts of Georgia wants to expand through the integration of arts for people with and without disabilities. "Art is art," said Director Elizabeth Labbe-Webb. "And our mission is to make all art available for all people all the time." As a wheelchair user, she encourages people with disabilities to become patrons and consults with art venues that want to be more accessible and open.

Currently, VSA Arts of Georgia is housed with the Mason Murer Fine Art Gallery in Atlanta – a step towards integrating mainstream arts with the disability community.

"There is a teaching level that is important when it comes to integrating with the arts," she added. "For example, we help galleries and other venues understand what to expect if a group of people with disabilities attends an exhibit or the center." The purpose, she says, is to build a wholesome community around the arts. The organization also works with emerging artists by helping them professionally, identifying their best venues and introducing them to galleries and art shows to further their careers. "We want our artists to be contributing members of society." said Labbe-Webb. "Art is about finding a way to include everyone."

"We have seen people around the artists such as friends and family discourage them because the arts are too often thought of as out of the norm or as a scary venture," she said. On the contrary, VSA Arts pushes its artists and those around them to go beyond the comfort zone and become self-sufficient monetarily and spiritually. It is also a psychological turning point as it allows the artists to build confidence and self-esteem.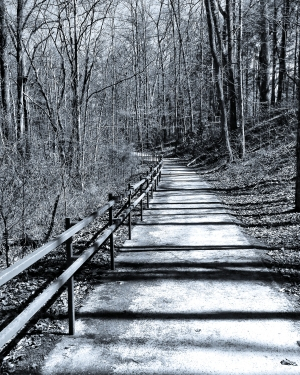 Jonathan Gross, from Dahlonega, is finding his turning point and moving toward self-sufficiency through photography. His newly found form of expression is now a possible career and also an avenue for his family to better connect with him. Photography became Gross' vehicle of communication. When the 13-year-old with Down syndrome was diagnosed with verbal apraxia, his mom felt as if his world was shrinking. Ultimately, he found his focus and voice through a unique educational tool, the Thousand Words Project, which uses artwork as a form of communication. His mother, Pam Gross said, "Isn't that what every parent wants for his or her child – a promising future?" (Read Pam Gross' Perspective on page 20.)

Gross was one of many who participated in ConnectAbility's Thousand Words Gala held in Dahlonega on May 10, which showcased photography produced by teams of mentors and mentees. Each team developed their photography skills and displayed their work
in a silent auction. ConnectAbility, a Dahlonega-based nonprofit, began in 2010 when Jacqueline Daniel wanted to find a way to encourage, enrich and empower children and adults with disabilities, families, caregivers and communities. The organization engages its participants in recreational activities, sports and photography.

"This is the second year we've done the Thousand Words Project and it met with great success," said Daniel. "The purpose is to introduce people to photography and also create a conversation between people with and without disabilities." Leading up to the gala, three workshops were held to teach the basics of photography and in the end, 10 photographs were auctioned. What resulted at the end of the workshops were not only everlasting friendships, but "we found that people with disabilities had so much to say and they did it through photography," added Daniel. "Once he learned this new tool, Jonathan's whole world opened up."

Lois Curtis, the plaintiff in the landmark Supreme Court case Olmstead versus LC has been an artist for as long as she remembers.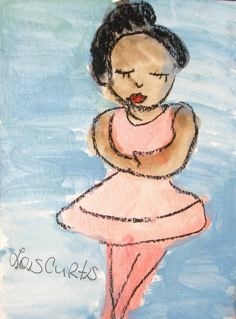 "My art been around a long time; I came along when my art came along. Drawing pretty pictures is a way to meet God in the world like it is," she said. Lee Sanders, one of Curtis' supports, added, "She does not judge her work and draws without struggle or doubt, each line sure and unbroken. She never uses an eraser. After eight years sitting by Lois's side as she draws, I'm still amazed."

In addition to painting, dance and photography, the arts include music.

A professional jazz singer, Myrna Clayton realized there was something missing – a voice that hadn't been represented. When she surveyed her audience, people could mention Stevie Wonder or Ray Charles when it came to singers with disabilities, but what about artists in today's music industry? Who was the voice of the many who feel unrepresented?
"No one could name a singer, so I knew I had to do something about it," said Clayton.

She launched the nonprofit Abel2 in 2010 to provide programming for people with and without disabilities through music and the performing arts. The goal is to educate audiences to become agents of change in their communities. Performances by Abel2, such as the Holiday Hands in Motion at the Georgia Aquarium, allow people who are deaf and hard of hearing to experience holiday music through expressive sign language and syncopated lighting.

"Everyone is able," said Clayton, "It is about creating opportunities to let people enjoy the same things we all do. We have to break barriers." Her passion for music and launch of Abel2 sparked her advocacy for accessible staging. "We see a lot of theaters making the seating area accessible, but what about the stage?" she asked. "There is no ramp to the stages and that is where we need to see more people with disabilities."

Like Labbe-Webb, Clayton shares the sentiment to use art as a way to allow people with disabilities to engage in the broader community and push comfort zones for themselves and those around them. "Many times, people with disabilities are encouraged to sit back and not get involved and that unexpectedly creates barriers," said Clayton. "We need to bring these individuals into the spotlight because like everyone they have gifts that are important and should be shared."

Clayton established the Voices Embodied Ensemble (VEE), an inclusive group of musicians and singers who rehearse twice monthly at the Shepherd Center in Atlanta.

VEE vocalist Rusty Taylor is also an accomplished singer with the Columbus Jazz Society who has recorded an album titled Southern Standard Time. As a person who lives with quadriplegia, Taylor likes the idea of using the arts to create a more integrated community. Clayton is recruiting singers to join VEE and hopes to take the ensemble to the 2016 Paralympics in Brazil. "It would be just the best thing to see these singers from all different backgrounds come together for a common purpose and express themselves through this art form."

Whether it's photography, painting, dance or music, the arts offer opportunities for all people, with and without disabilities to express and enjoy.
Abel2 is looking for singers! To audition for VEE, visit www.abel2.org
For more information on Full Radius Dance, visit www.fullradiusdance.org
Thousand Words Project will be on display in September at the Bowen Center for the Arts in Dawsonville.
Tags: Making a Difference