Public Policy for the People: 30 January 2017

Volume 3, Issue 3 • 2017 Legislative Session • 30 January 2017

Today is Day 9 of the Georgia General Assembly. Plan to attend GCDD's Advocacy Day this Wednesday, Feb 1, to talk with your legislator about increasing funding for more DD waivers and for Inclusive Post-Secondary Education.

To all of our amazing advocates,
We at GCDD want to apologize for the confusion and inconvenience this morning. Due to technical difficulties, we were unable to use our conference call line for our weekly Monday morning Public Policy Call at 9:30am.
At this time, we have decided to simply wait until next week's Monday morning Public Policy phone call and not reschedule this week's call.
We hope you will give us another chance and join us next Monday, February 6 at 9:30am. We realize that one of the benefits of the call is creating a space to learn, ask questions, and discuss what is happening under the Gold Dome. Should you have any questions or want to speak more about anything covered in this issue, feel free to reach out to us.
Thank you,
Dawn Alford , & Hanna Rosenfeld,
The Advocates Corner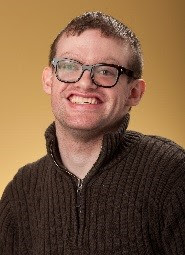 Hello, my name is Phillip Modesitt and I am a student with a disability called Cerebral Palsy and Diabetes. I am 27 years old and I am from Atlanta, Georgia. I am also enrolled in a program called the Kennesaw State University Academy for Inclusive Learning and Social Growth.
The issues that I face related to getting a good education, that I so well deserve, is increased funding for the Inclusive Post-Secondary education programs. I want increased funding because I want to get a really good education. It is important that I get a good quality education because I learn better that way. It is also important to me because it will be something that benefits me for the rest of my life.
A fun fact that I want to include is the first Georgia State Capitol Building in Atlanta used to be the Kimball Opera House. The Georgia General Assembly used it from 1869 to 1889. I am thankful for this opportunity to write about myself and the issues that I am passionate about.
To learn more about GCDD's budget ASK for the Inclusive Post-Secondary education programs, such as the one Phillip attends at KSU, click here and scroll down to "Support Students to Attend Inclusive Post-Secondary Education Programs in Georgia"
Looking Ahead



Plan to attend GCDD Advocacy Days. Register online at: bit.ly/2fRxoYX
Feb 1 – DD Waivers Advocacy Day 1 & Inclusive Post-Secondary Education Advocacy Day
Feb 7 – DD Waivers Advocacy Day 2
Feb 23 – Employment Advocacy Day
Feb 28 – Enable Work and Families Advocacy Day (Family Care Act, Peach Work, and Phillip Payne Personal Assistance Program)
March 9 – Home & Community Advocacy Day (Elder & Disabled Abuser Registry, People First Language, Residential Housing Study Committee, Transportation)
Our Partner's Advocacy Days (we share a common legislative goal)



Our Friend's Advocacy Days



If you know of an Advocacy Day that our readers might be interested in learning about, please email Include your name, contact information, time, date, sponsoring organization, and summary of purpose for holding the event.
Keep up to date

Catch our weekly phone call, every Monday during session at 9:30am. Dial in at 1-888-355-1249, Code: 232357.
Join our Advocacy Network at bit.ly/GCDDAlerts
To join you will need to provide an email address. When you sign up, be sure to select Public Policy Alerts and UNLOCK! alerts so you get the most up to date information. If you signed up last year, be sure to check and make sure your information is up to date.
Read Public Policy for the People. Released every other Monday. - Feb 13, Feb 27, Mar 13, Mar 27
Learn the Lingo

In the Hopper?? A funny name for the place where legislators place their bills when they are ready to introduce them.
The Well? We haven't traveled back in time and I promise the water fountains in the Capitol are still working. "The Well" is the traditional name for the area at the front of the chamber containing the lectern or podium from which legislators address the full house during debate. The phrase "to take the well" means to come forward to speak to the full body after being recognized by the presiding officer for that purpose. With 180 members of the GA House of Representatives and 56 in the Senate, The Well helps keep order in the room.
CLOB? Not as weird as it sounds. CLOB for the Coverdell Legislative Office Building. That is quite a mouthful and so is affectionately referred to as CLOB instead. It is right across the street from the Capitol and is home to many legislator's offices. As the number of legislators has grown, they no longer all fit in the Capitol.
Be in the Know: Rumblings Under the Gold Dome
Today marks Day 9 of the 2017 General Assembly. Only 31 days to go before the gavel falls for the last time in 2017! Of course those 31 days will likely be spread out, meaning we will likely be in session until March at least!
Since we last spoke, GCDD has been very busy. Every day brings another committee meeting or legislator to speak with down at the Capitol. If you are ever curious, I encourage you to come down and sit in on a committee hearing. It is really quite something watching Georgia's government at work. If you want some company, feel free to reach out to GCDD's Public Policy Team and see where we will be -the more the merrier. To find out when committee meetings are, go to bit.ly/GAHouseMeetings and bit.ly/GASenateMeetings.
The Amended Fiscal Year 2017 Budget was passed by the House Appropriations Committee. While there were no changes in the DBHDD budget, the DCH budget had a few changes. If you are interested in seeing the specific changes, click here for the tracking sheet. It shows the Governor's recommendations and the House's recommendations side by side. Quick tip, DCH is on page 22.
The entire House voted and passed their version of the budget. It has now been sent over to the Senate. The Senate Appropriations Committee will make some changes, the Senate as a whole will pass it, and we will then have two different budgets -the House and the Senate's. Senators and Representatives will enter into something called a Conference to come to an agreement. The compromise filled budget will then be sent to the Governor to sign. Remember though, this is only the Amended Fiscal Year 17 Budget, Georgia must still go through this whole process again with the Fiscal Year 18 Budget.
Moving on to Proxy Caregiving. The House Human Relations and Aging Committee held a hearing about Proxy Caregiving last week. For those of you who don't know, proxy caregiving is when a medical professional trains a caregiver to perform health maintenance activities (any activity which, if not for the disability, the person could likely perform for themselves). The Service Providers Association for Developmental Disabilities (SPADD) expressed concerns relating to challenges they face with medication administration as a health maintenance activity in certain residential settings. GCDD testified to ask the committee to ensure any potential solutions that are considered not cause any negative consequences to those who currently benefit from proxy caregiving. We will keep you posted on what we learn in terms of what the committee may recommend based on the testimony they heard. For a quick refresher on Proxy Caregiving, click here.
The Family Care Act: While it has yet to be dropped in the hopper, we will keep you posted on when it does and let you know the bill number so you can support it! Remember, Senator Butch Miller is sponsoring, so if you do see him be sure to thank him. As soon as we have a bill number, we will send out. In the meantime, be sure to come out February 28 to show your support for the Family Care Act as they will be one of the participating organizations for GCDD Advocacy Days.
The Georgia Budget & Policy Institute held their annual conference to discuss their analysis of the budget. GCDD's Public Policy team was in attendance for a full day of learning. Of note, most speakers agree that the big focus this session will be on healthcare and education. We also spent quite a bit of time on the 2018 Fiscal Year Budget. Here are a few highlights courtesy of the Georgia Budget & Policy Institute. If you feel like putting your policy wonk hat on for a moment, I recommend you click here for their full report.
Despite 2018 being Georgia's biggest budget yet, in terms of per person spending we are just below our pre-recession levels.
Education and Healthcare represent 2/3 of Georgia's budget.
Georgia's Rainy Day Fund is just over $2 billion, enough to fund Georgia's many government functions for 30 days.
New Bills to Watch

Click here for status updates on all the bills we are tracking.
SB 53 would require all commercial venues that hold at least 1,000 people to install one adult changing station for a person with a disability. Historic structures or anything smaller than 1,000 people would be exempt. (Seay)
SB 70 would extend the hospital Medicaid financing program, often referred to as the bed tax, until 2020. (Miller)
HB 77 would require the Department of Education to work with the Department of Behavioral Health and Developmental Disabilities to provide all school systems in Georgia a list of training materials for awareness in mental health, behavioral disabilities, and learning disabilities. (Kendrick)
Quick Tip: HB = House Bill SB= Senate Bill
Tags: GCDD, Advocacy, public policy