Eric E. Jacobson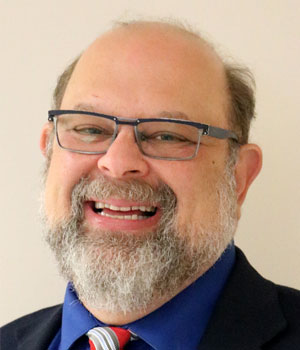 Eric E. Jacobson
Executive Director
(404) 657-2120
Eric E. Jacobson is the executive director of the Georgia Council on Developmental Disabilities (GCDD) -- a federally funded, independent state agency that advocates on behalf of Georgians and families living with developmental disabilities.
Jacobson leads GCDD on its mission to collaborate with Georgia citizens, public and private advocacy organizations and policymakers to positively influence public policies that enhance the quality of life for people with developmental disabilities and their families. His vision for GCDD is that:
All programs and activities result in people with developmental disabilities being more independent, productive, included and self-determined.
It is a leader in the advocacy community in Georgia.
Policymakers and members of the media call upon GCDD when there are questions about disability.
The state agency operates efficiently and effectively.
Overseeing the day-to-day operations of the agency, Jacobson leads GCDD and its staff in finding ways to achieve this vision by maximizing available human and financial resources. He also serves as the agency's primary spokesperson.
Jacobson joined the Georgia Council on Developmental Disabilities in 1992 and was appointed to his current position in 1997. Prior to working with GCDD, Jacobson worked with the Jewish Federation of Greater Atlanta. His responsibilities included examining community services for people with disabilities and older adults as well as coordinating volunteer fundraising activities.
Jacobson was named one of the "100 Most Influential Georgians" by Georgia Trend magazine in 2007 and 2008. He is a past-president of the National Association of Councils on Developmental Disabilities, the national trade association representing Developmental Disability Councils. He has been a member of the Governor's Blue Ribbon Task Force on Home and Community-Based Services and served on the steering committee for implementation of the Olmstead decision. He is also a member of the Statewide Interagency Coordinating Council. Jewish Family and Career Services (JF&CS) honored Jacobson with the 2010 Webb Spraetz Award in recognition of his dedication and support of the Larry Bregman MD Annual Educational Conference for adults with developmental disabilities.
Jacobson is a graduate of the University of Kansas with a degree in political science. In addition, he has a master's degree in urban studies from Georgia State University. He is also a graduate of the Harvard Kennedy School of Government's program for Senior Executives in State and Local Government. He completed the "Using Policy Analysis and Research More Effectively in Decision Making" training conducted by the U.S. Department of Health and Human Services, Agency for Healthcare Research and Quality in 2001.