Take Your Legislator to Work Day is Back!
Georgia's Take Your Legislator To Work Day (TYLTWD) kicked off October 2016 to commemorate National Disability Employment Awareness Month (NDEAM). The efforts of TYLTWD started with the Employment First Georgia Coalition, a group of 300-strong advocates including people with disabilities, family members, service providers and advocates who believe that all people with disabilities have the ability to work and that Georgia needs an Employment First policy.
The goal of Take Your Legislator To Work Day is to show the far reaching benefits of hiring people with disabilities, support the idea that in an Employment First Georgia, employment should be the first and preferred option for all people – with and without disabilities and to call attention to the 2016 NDEAM theme, #InclusionWorks.
GCDD's Take Your Legislator to Work Day is an opportunity for employees with disabilities to invite their legislator(s) to visit them at work. All workers with disabilities working in competitive, integrated employment in their community are encouraged to apply. We believe that visiting an employee at work is the best way to show legislators that people with disabilities want to work and are as capable as anyone at working real, competitive jobs for real wages in integrated settings.
The visits are in progress and we will keep you updated as they happen:
Take Your Legislator to Work Day Visits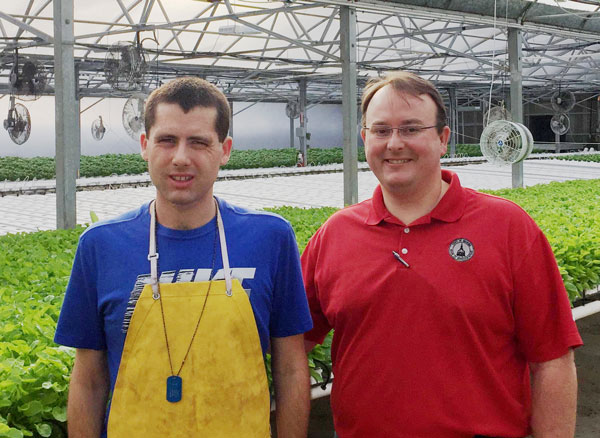 Chad Roberts visited by Rep. Scot Turner at Sweetwater Growers in Canton.
Tags: Advocacy, public policy, employment first, NDEAM,