Public Policy for the People: January 21, 2020

Volume 6, Issue 1
•
2020 Legislative Session
•
January 21, 2020
Hello, advocates! We are excited to bring you the first issue of our 2020 Public Policy for the People, GCDD's public policy newsletter. This electronic-only newsletter goes out approximately every other week during the legislative session.
Our hope is that this newsletter will provide you, the concerned citizens of Georgia, with valuable information that will empower you to become involved in our advocacy to make Georgia a better place for people with disabilities!
Continue reading to stay up-to-date on what's happening in the 2020 legislative session, and how you can be involved.
See you at the Capitol!
---
You Can Get Involved!
There are many ways to get involved in the 2020 legislative session! We have public policy calls, five Advocacy Days and so many more ways you can get advocate all year round.
Sign up for GCDD Advocacy Days!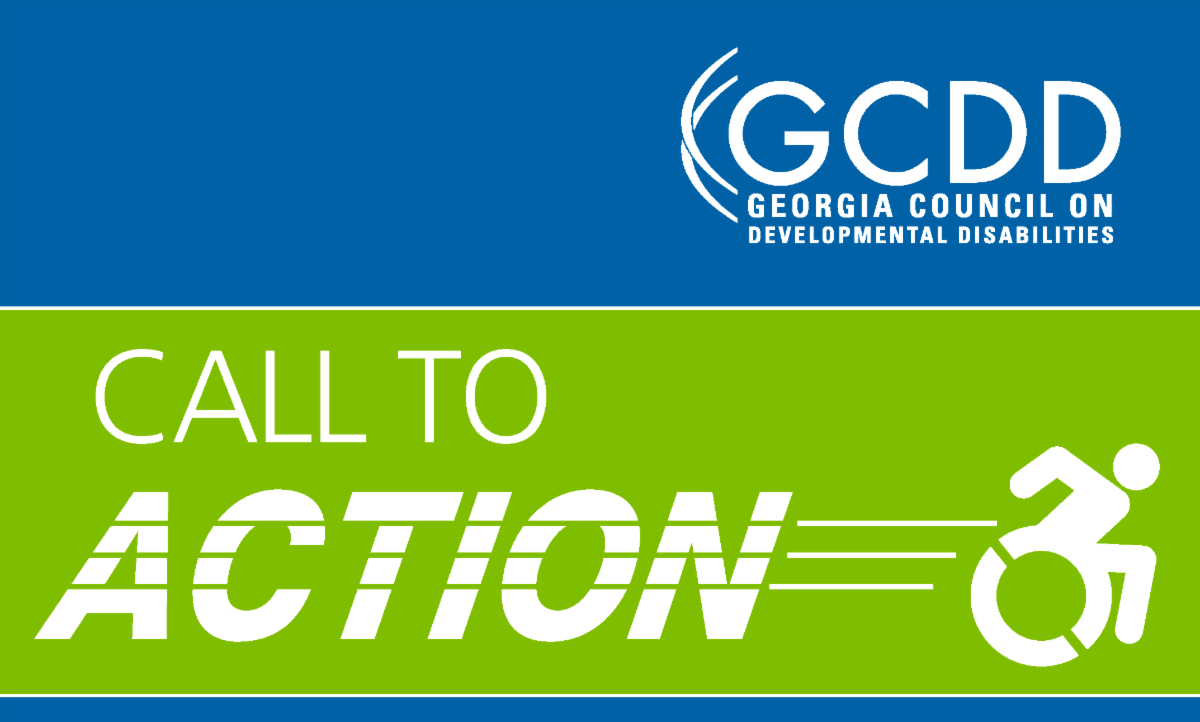 Check out more details below.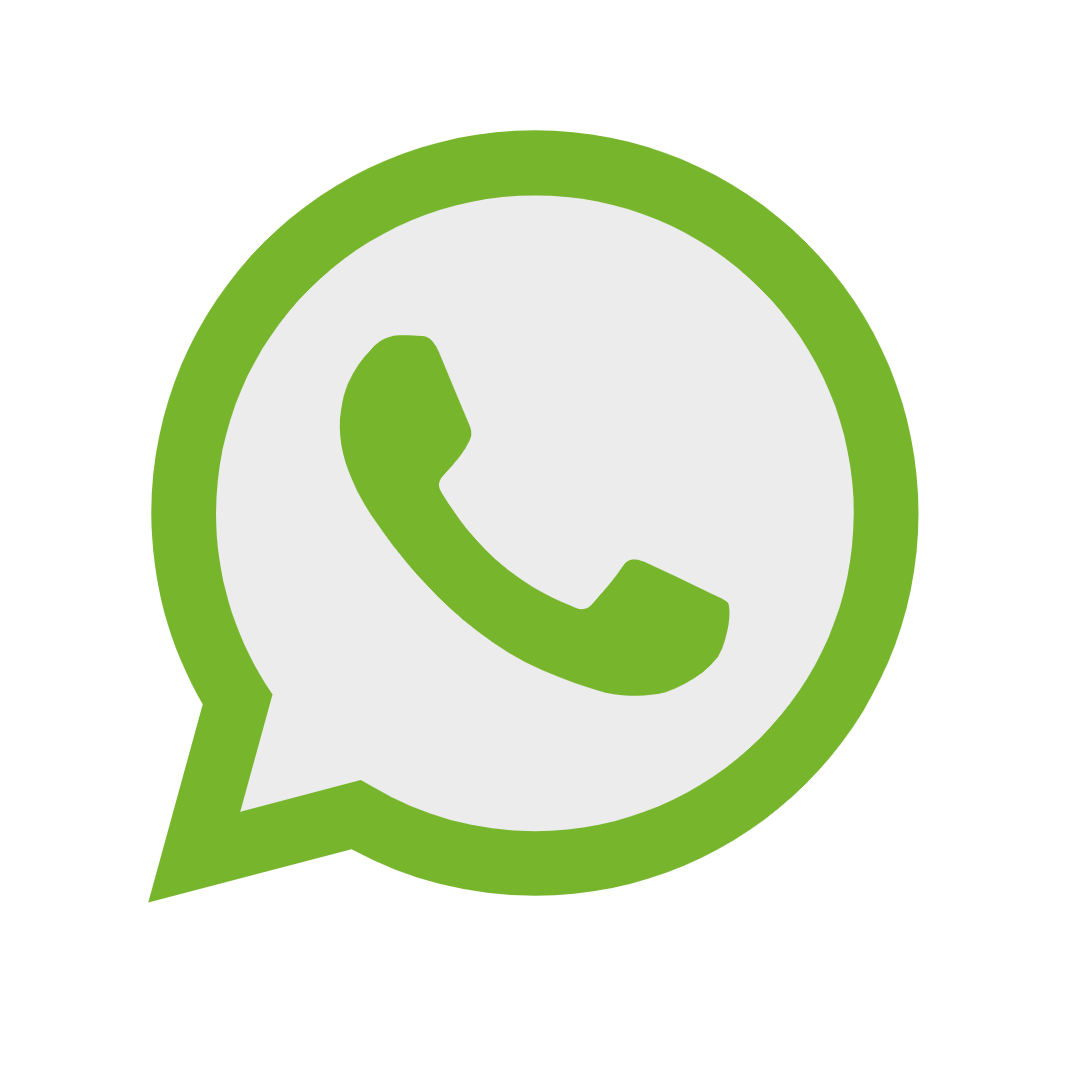 Join our
Public
Policy
Phone Calls at 9:30 AM on:
January 27, February 10, February 24, March 9 & March 23.
Dial in at 1-605-475-4063, Code: 737091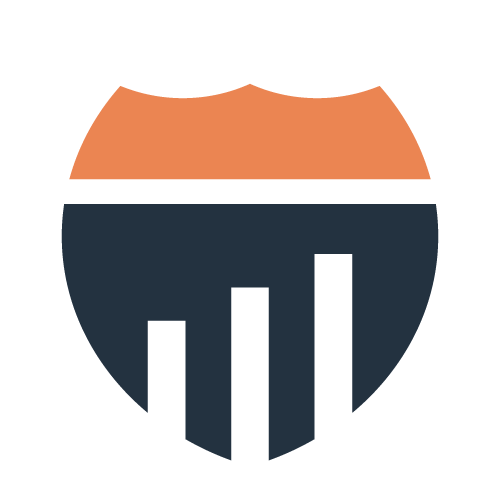 Find out who represents you in your state legislature with
Open States
.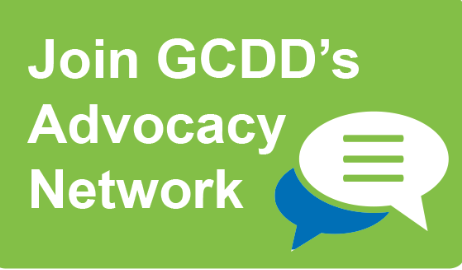 GCDD invites you to join its
Advocacy Network
and work together to create a better place for Georgians with disabilities.
---
Looking Ahead: Advocacy Days are Here!
Jan 29: Gracie's Law (organ transplant discrimination) Day
Feb 6: Inclusive Post Secondary Education (IPSE) Day
Feb 19: Home and Community Based Services (HCBS) Day
Feb 27: School to Prison Pipeline (SToPP) Day
Mar 11: Employment Day
Click here to register for Advocacy Days
---
Be in the Know: Governor Kemp's Vision for Georgia in 2020

Welcome to our first issue (and 6th year!) of
Public
Policy
for the
People
in 2020! We at GCDD are thrilled to have you along for the ride during the 2020 legislative session. For a quick recap of GCDD's legislative priorities, check out our session preview in the
Winter 2020 issue of Making a Difference Magazine
!
The legislative session officially started on Monday, January 13, with session days 1-4 already behind us! GCDD was thrilled to be in the room as Governor Brian Kemp delivered his second State of the State on Thursday, January 16. Governor Kemp reflected on the work completed in the previous year and outlined his priorities for Georgia moving forward.
He used his background in construction to anchor his speech, using the description of building a house to describe the past and future work of Georgians. By building a great Georgia together, Governor Kemp hopes that our home is a home where we all can enjoy great health, education, and safety in our communities. He outlined his desire to:
increase teacher pay for a second year and publicly fund

public

education
increase the affordability and access of healthcare in Georgia
focus on safety of Georgians by continuing to strengthen the anti-gang task force and address human trafficking through the Grace Commission (under the leadership of First Lady Marty Kemp)
and to transform the adoption system through the Families First Commission.
Through the above initiatives, Governor Kemp stated his desire to build "a house for all Georgians." He left us with the following task: "It's 2020. A year for building. So pick up a hammer."
Here at GCDD, we are thrilled to work with Governor Kemp and his administration to build the house he envisions. As the 2020 session progresses, we would like to ask the following of Governor Kemp, his administration, and the General Assembly: While building this house, a house for all Georgians, make sure the house is ACCESSIBLE for all Georgians.
This goes further than widening the doors and adding a ramp. Making sure the house is accessible means considering Georgians with disabilities in all of Georgia's policies, making sure that the over 6,000 Georgians with disabilities on the Home and Community Based Services waiver waitlist are supported to be members of this community, and putting an end to policies that allow Georgians with disabilities to be paid subminimum wage. We are excited to do this work alongside each of you, and we ask that you do the work alongside of GCDD to ensure that the house we are building this year and into the future is truly a house for ALL GEORGIANS!
As session progresses, make sure to join our
policy
calls, happening every other Monday at 9:30am (see above for details), and look to our next issue of
Public

Policy

for the

People
on February 3, 2020 to have a thorough update on all things budget as the Appropriations Committees (i.e., legislators in charge of the budget) will be holding hearings all week.
---

Fiscal Year (FY): The state of Georgia organizes their budget by fiscal years, which do not line up with calendar years. You will often see Fiscal Year abbreviated to FY. Fiscal Year 2021, or FY20, covers July 1, 2020 - June 30, 2021. Some people call this the Big Budget.
Amended Fiscal Year (AFY):
Since it is hard to predict exact spending so far in advance, the Georgia General Assembly always passes an Amended Fiscal Year Budget to reflect actual spending. This is often abbreviated to AFY. Some
people
call this the little budget.
---
Federal Update: Comment on the Proposed Changes to Disability Benefits Today!
The Social Security Administration has proposed new rules that would require most
people
receiving disability benefits, including SSI, to prove their disability every two years.
The Center for
Public
Representation urges you to submit your
public
comment on how these new rules will impact you. Learn more about the rules, how they have the potential to affect millions of Americans and where to send your
public
comment
HERE
.
---
Public

Policy

for the

People
e-newsletter is distributed every other week during the State of Georgia's legislative session. The next publication dates are February 3, February 17, February 2, February 16 and March 30.
Tags: GCDD, Advocacy, public policy