Public Policy for the People: Making a Difference Magazine Summer 2019
Register! Educate! Vote! Use Your Power! Making the Disability Vote Count
by Hanna Rosenfeld, GCDD Planning & Policy Development Specialist
Only 65.9% of Georgians are registered to vote.
Out of the approximately 10.5 million people that call our state home, only about 6.9 million are registered to vote. Which means there are around 3.5 million Georgians going about their daily lives, unregistered to vote. Abysmal if you ask me. While some of the 3.5 million are ineligible to vote due to age, legal status, residency status or past convictions, quite a number are eligible to vote in our state. That means we have a lot of work to do.
Undoubtedly, voting is the bedrock of our society. While we could debate the merits of requiring voters to pre-register, the reality is that in order to vote in Georgia, you must be registered to vote. Registering to vote is the very first hurdle each of us must face when it comes to voting. There are a variety of reasons people don't end up voting on election day, from lack of childcare to lack of transportation, but don't let registration be the barrier stopping you from voting.
With National Disability Voter Registration Week occurring from July 15 to 19, the time to register is now. Chances are you know one of those 3.5 million Georgians who are not registered to vote. Make a point of asking your friends and family if they are registered to vote. It is so easy to do. All you have to do is visit the Georgia Secretary of State's "My Voter Page" website.
Even if you think you are registered, it is always a good idea to double check well in advance of election day. In the process of writing this article, I discovered I was no longer registered to vote. Because I had recently moved to a different county, I needed to update my voter registration. Let this be a reminder that anyone, including the person charged with writing an article about voting in Georgia, can forget to change their address. Even if you think you are registered to vote, make a point of double checking that everything is good to go.
Once you are registered, the next crucial step occurs when you actually cast your ballot. For some of us, that can be rather tricky. We might have to ensure we have suitable identification or find accessible transportation to reach our polling location. Sometimes the hurdles to vote can feel overwhelming. It is imperative that we each keep working to ensure each and every eligible voter is registered and casts their ballot on election day.
Casting your ballot is essential. Registering to vote is no good unless you cast your ballot for a candidate. If we want our leaders to pay attention to us, they must know that the disability community is a community of voters. Some of us may not have deep pockets to make large campaign contributions, but we all have the ability to cast a ballot. True, money often means power. However, when we all band together to cast our ballots, we amplify our power and impact.
While we may not be electing a new US president any time soon, a great number of local elections will be occurring across our state in the coming year. In some ways, local elections are even more important because your ability to impact the result is magnified. Point of fact, the very first election I voted in was decided by only 90 votes. Out of the over 40,000 people that cast their ballots that day, it was 90 people who really made the difference. Some people think that just one vote has no value. They are wrong. Polling and predictions only get you so far. Until the votes roll in, there is no foolproof way to know what the margin of victory or defeat will be. Ninety votes were all it took that day in Cobb County. Will you be the next 90? I sure hope so.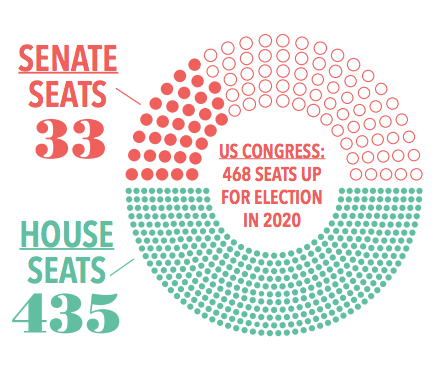 Let us be clear. I don't care who you vote for. The Georgia Council on Developmental Disabilities does not care who you vote for. We just care that you vote. Disability activist Justin Dart once said, "Vote as if your life depends on it, because it does." As members of the disability community, we should all be acutely aware of the impact government has on our lives. From Medicaid to Social Security, government programs are often a key part of attaining a life well lived in the community. We have no excuse for failing to vote in every election we are qualified to vote in. If we don't vote, then we have no control over the decisions our leaders might make and how that might impact our very lives.
No candidate or political party has the market cornered on disability issues. In many cases, candidates don't even have a stance on issues important to our community. If we start showing up to vote in large numbers, you bet your boots candidates will start learning about our community and the issues we care about. And if no candidate speaks your truth, consider running for office yourself – local offices like city council, school board, county commissioner or even the State House are incredibly achievable.
If running for office is something that appeals to you, be sure to check out the National Council on Independent Living's recently archived series of webinars, "Elevate: Campaign Training for People with Disabilities."
What's Happening in Georgia
While it's off season, many individuals are announcing their candidacies for the 2020 election from city councils to state legislators to commissioners. Also, the Georgia House of Representatives and Georgia State Senate will hold elections, including federal seats for the US Senate and House of Representatives in 2020. The Atlanta Journal-Constitution provided a latest update on who is seeking office next year, with many more to be added to the ticket.
To know who might be running for your district, city council, school board or other local, state and federal offices, engage with your local newspapers or news stations or resources like Open States or Ballotpedia.
Voting System Changes in Georgia
Recently, Governor Kemp signed House Bill 316 into law. Passed by a 101 yea/69 nay in the House and 35 yea/1 nay in the Senate, HB 316 makes changes to Georgia's voter registration and voting system.
Undoubtedly, the most notable change for most voters will be Georgia's new in-person voting machines. While there is still a great deal that must be decided, HB 316 calls for Georgia to adopt new voting machines.
Many of you will be familiar with the electronic touch screen voting machines we have had for the past two decades. HB 316 calls for the adoption of electronic ballot markers, defined as "an electronic device that does not compute or retain votes; may integrate components such as a ballot scanner, printer, touch screen monitor, audio output and a navigational keypad; and uses electronic technology to independently and privately mark a paper ballot at the direction of an elector, interpret ballot selections, communicate such interpretation for elector verification and print an elector verifiable paper ballot."
To the voter, the most obvious change will be the final step whereby after selecting your vote, you receive a printed receipt. In the past, you simply clicked submit and handed back the electronic card. Still, there is a lot we do not know at this time. Georgia's Secretary of State, Brad Raffensperger, has issued an RFP (i.e., request for proposals) to solicit applications from six companies to supply Georgia with our new system. Until the company is selected, we won't truly know what our new system will look like.
Moreover, the process by which registered voters are removed from the voter rolls has been updated, likely for the better. While in the past a voter was removed after three years of inactivity, voters will now be removed after five years of inactivity. This is significant because there are a great deal of misguided voters in Georgia that only vote in the presidential election. Since presidential elections come around every four years, such voters in the past may have found themselves removed from the voter registration rolls. Of note, inactivity is defined as failing to file an updated voter registration card, failing to file a change of name or address, not signing a petition which is required by law to be verified by the election superintendent or Secretary of State, not signing a voter certificate, failing to apply or vote absentee and failing to confirm a continuation of address notice.
Another key change is the reduction of voting machines per person. Previously, one machine was required for every 200 voters. HB 316 has changed this to one machine for every 250 voters. This is significant, as this could lead to longer lines at the polls. Only time will tell if the new machines move people through fast enough to accommodate the reduction of machines.
Additionally, restrictions for closing or changing polling locations have been implemented. Indeed, within 60 days of a general primary, general election or general election runoff, no changes may be made to a polling location. In the case of a special primary, special election or special election runoff, HB 316 restricts changes up to 30 days in advance of the election.
Importantly, the requirement that all polling locations be accessible to voters with disabilities has not changed in any way. Still, we know that there exist polling locations in Georgia that are not accessible. Should any of us encounter a polling location that is not accessible, it is our duty to report that location to your local board of elections, to the Secretary of State's Office and to the Georgia Advocacy Office.
Upcoming Events
Public Policy Calendar:
July 15-19, 2019:

National Disability Voter Registration Week

October 2019:

Take Your Legislator to Work Day

January 13, 2020:

First Day of the 2020 Legislative Session

2020 Advocacy Days:

January 29, February 11, February 20, February 27, March 11
Special Election:
Atlanta Public Schools – School Board
September 17, 2019:

Election Day

October 15, 2019: Runoff
July 15 - 19, 2019 IS NATIONAL DISABILITY VOTER REGISTRATION WEEK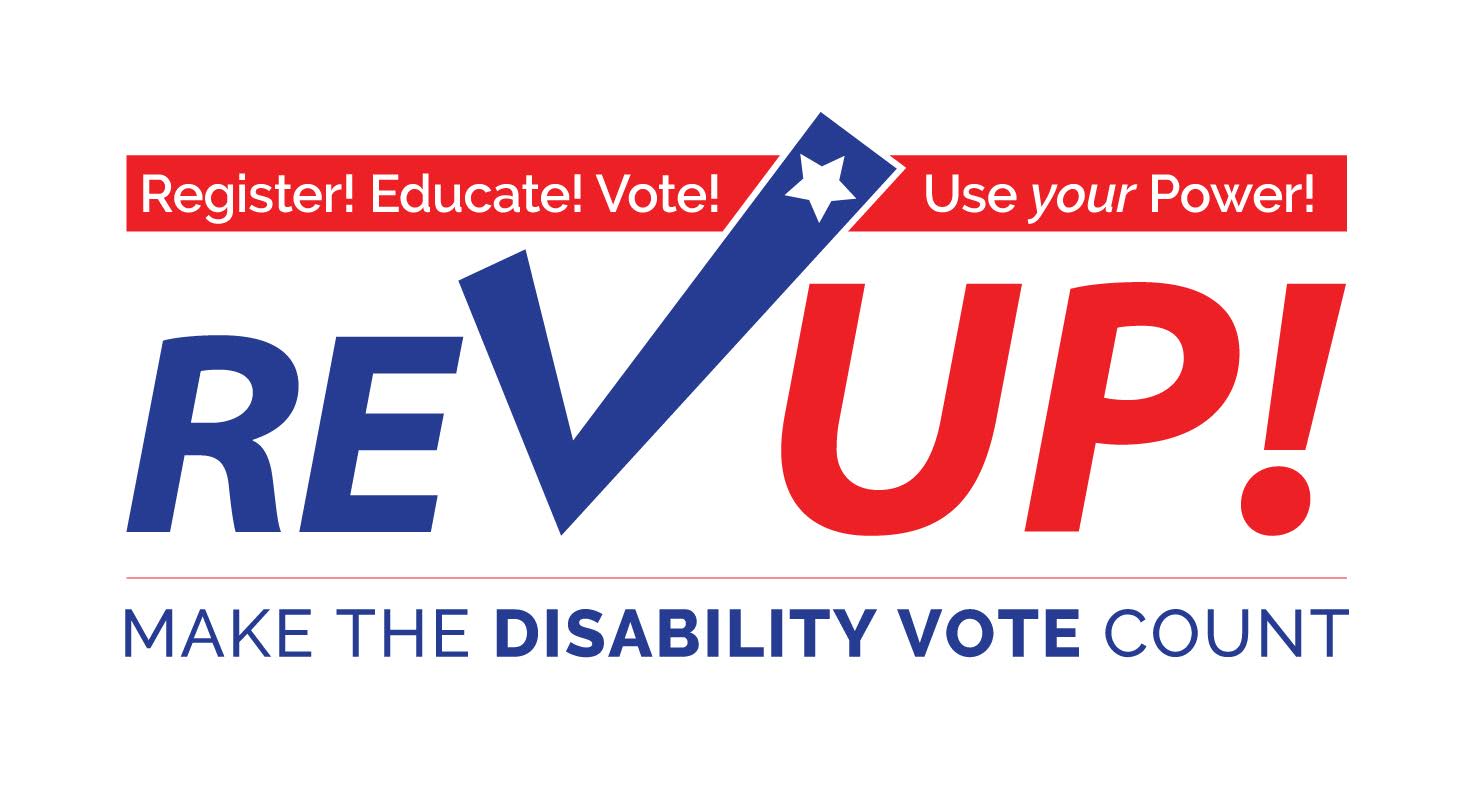 What You Can Do to Celebrate:
Ask 10 friends to register to vote.
Find out who is running for office in your district, city council, school board or other local, state and federal positions.
Cast Your Ballot on Election Day!
To read more in Making a Difference magazine, see below:
Download the pdf version of the Summer 2019 issue.
Download the large print version of the Summer 2019 issue.
---
Tags: Advocacy, Making a Difference, public policy, voting, georgia politics