Public Policy for the People: Making a Difference Magazine Winter 2019

Volume 5, Issue 1
•
2019 Legislative Session
•
January 11
, 2019

2019 Legislative Preview & Getting Involved in Advocacy
by Hanna Rosenfeld, GCDD Planning & Policy Development Specialist
What do Savannah, Augusta, Louisville, Milledgeville and Atlanta have in common? They all served as the home of the Georgia General Assembly at one point or another. Indeed, our statehouse did not settle in Atlanta until 1868. At the time, the legislature was still young and new, having been founded only a few decades earlier in 1777.
Fast forwarding to the present, we are about to kick off the 2019 Legislative Session here in Georgia! With it, we welcome a new governor, a new lieutenant governor and a new Georgia General Assembly. It is important to remember that just because the political party in charge did not change, we cannot expect everything to remain the same. Governor Brian Kemp's new administration will have their own budget and legislative priorities. It is likely these will differ from those promoted by former Governor Nathan Deal.
Starting on Monday, January 14, 2019, the Georgia General Assembly will begin its race towards the finish line. The Georgia Constitution only grants them 40 days to complete all their work. While the days do not have to be continuous, the Assembly's traditional deadline of late March or early April does not allow for much dawdling.
With that in mind, it is never too early to double check who your elected officials are online. You may very well have a new state representative or state senator! Even if they did not change, confirm their contact details online as there is a good chance their Capitol office may shift in the first week of the session.
Remember, your elected officials cannot represent your opinions if you have never taken the time to educate them on issues of importance to you. Whether you have new or old representatives, be sure to take some time to re-introduce yourself. Your elected officials work for you, so put them to work for your interests! A government of the people and for the people only works if the people raise their voice. We at the Georgia Council on Developmental Disabilities (GCDD) are counting on you to do just that.
Not only does 2019 mark the start of Governor Brian Kemp's tenure, but the start of the two-year legislative cycle. That means any bill left over from last year is now dead. All bills must be re-introduced this year. Bills introduced this year will have until the end of the 2020 legislative session to be signed into law, at which point the whole cycle will start over again.
Focus on the 2020 State Budget
As always, the Georgia General Assembly's only required task is to pass a balanced state budget. While it is true that last year saw Georgia pass its largest budget yet, we still lag behind our fellow states in spending in many key areas.
A good example is in Medicaid spending per enrollee. Georgia is the lowest spender in the country at $4,838 spent on Medicaid per person. The Kaiser Family Foundation found the national average to be $6,396. Even compared to our southern neighbors, Georgia falls behind their average of $5,950. While some people may find this discouraging, it is important to view this as an opportunity for improvement!
For a better understanding of where Governor Kemp plans to focus his time and energy, be sure to watch the State of the State Address on Thursday, January 17th at 11am. While in theory, Governor Kemp is only addressing the members of the Georgia General Assembly, he is actually addressing all of us. Tune in online so that you too can hear about Governor Kemp's vision for Georgia.
Following his speech, the Governor's Office of Planning & Budget will release Kemp's budget recommendations. While ultimately the Georgia House of Representatives and the Senate decide what is included in the budget, the governor's recommendations usually serve as a guiding light. Be sure to join our advocacy network to ensure you receive our budget analysis.
2019 Legislative Priorities

Led by GCDD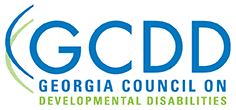 The following legislative priorities are championed by GCDD on behalf of people with intellectual and developmental disabilities (I/DD) in Georgia. The Council's goal is to educate and inform legislators on these topics during the legislative session.
DD Waivers
We believe that Georgia should work to eliminate the waiting list for NOW & COMP waivers. These waivers allow individuals with developmental disabilities who qualify for an institutional level of care to receive the supports they need in the community. As of September 2018, 5,975 Georgians with developmental disabilities were on the waiting list for a NOW or COMP waiver. Our advocacy around this very important issue remains as crucial as ever. GCDD will be educating our legislators on the need for a $16.3 million increase to the Georgia Department of Behavioral Health and Developmental Disabilities to fund 650 new NOW and COMP waivers.
Inclusive Post-Secondary Education (IPSE)
We believe that all students, regard-less of ability, should have access to post-secondary education programs in the State of Georgia. Inclusive post-secondary educational programs supported by GAIPSEC (Georgia Inclusive Postsecondary Education Consortium) provide students with intellectual and developmental disabilities access to education not otherwise available. Currently, there are nine IPSE programs in Georgia serving approximately 139 students. They are Kennesaw State Univ. Academy for Inclusive Learning & Social Growth, Univ. of Georgia Destination Dawgs, Georgia Institute of Technology EXCEL, Georgia State Univ. IDEAL, Columbus State Univ. GOALS, East Georgia State College CHOICE, Georgia Southern Eagle Academy, Albany Technical College LEAP and Univ. of West Georgia Project WOLVES.
GCDD is committed to the growth and support of IPSE programs because we recognize their value in preparing students to live increasingly independent lives within their communities. Therefore, GCDD will be educating our legislators on the value of an additional $500,000 in state funds to the IPSE program within the GCDD Budget. While in the past the Georgia Vocational Rehabilitation Agency funded each program's Academic Transition Teacher, they are no longer doing so. Such positions are crucial to ensuring IPSE students receive the curriculum support and employment-focused training necessary to prepare them for competitive integrated employment after graduation.
Children's Freedom Initiative
We believe that before the state pays to have a child housed in an institutional setting, a parent or guardian must have affirmatively rejected adequate supports to have the child in the home.
Decades of research have shown that the institutionalization of children and youth under age 22 results in profound developmental delays across nearly all domains, including cognitive, social and physical development (Beren & Nelson, 2015). Every child deserves a permanent loving home, especially the eleven children living in skilled nursing facilities (as of August) and the twenty-five children living in a private intermediate care facility in our state (as of November).
Medicaid
We recognize that Medicaid home and community-based services (HCBS) are the lifelines that allow people with I/DD access to their communities. We know that any proposal to cut, cap or reduce Medicaid funding to Georgia will put the lives of people with disabilities at risk. We will continue to educate members of our government, community and state about the importance of Medicaid in the lives of people with disabilities and the many benefits Medicaid brings to our state as a whole.
Supported Decision-Making
We believe that all people, including those with I/DD, have the right and capacity to make their own decisions. We endorse supported decision-making agreements as a method for ensuring people have access to real decisions and a self-determined life. We look forward to beginning a discussion with our elected officials about supported decision-making and its promotion here in Georgia.
Caregiver Registry Expansion
We believe in expanding the caregiver registry passed in the 2018 legislative session to include the caregivers of individuals who use NOW, COMP and ICWP, as well as caregivers of those under age 65 who use SOURCE and CCSP, to ensure all Georgians with disabilities have the same protection and security of a background check for their direct support professionals.
The Shortage of DSPs: Workforce Crisis
We believe that a competent, well trained and caring work force of direct support professionals (DSPs) is essential to the health and wellbeing of individuals with disabilities who utilize home and community-based services. We support strategies to address this crisis so that people with disabilities can have the care they need. We look forward to the recommendations of the House Study Committee on the Workforce Shortage & Crisis in Home/Community-Based Settings as we work to address this issue.
Georgia STABLE
Open to Georgians with disabilities, STABLE accounts are tax free and allow people with disabilities to save money for expenses related to their disability without risking eligibility for federal programs like Medicaid and SSI (within limits).
We believe in the importance of the Georgia STABLE program and support efforts to grow the enrollment of qualified individuals in Georgia. STABLE accounts can lead to an increase in independence and financial security for enrollees. Open a Georgia STABLE Account of your own online.
GCDD Supports Our Partners
Aging & Disability Resource Centers (ADRC)
The Georgia Council on Aging is advocating for $4 million to strengthen the ADRC statewide network by adding capacity to meet the growing demand for crucial information and access to services. ADRCs serve as a "no wrong door" for Georgians with disabilities and the elderly looking to learn more about long-term supports and services available in their community. GCDD looks forward to continuing our support of this important service.
Organ Transplant Discrimination
The Arc Georgia believes that life-saving organ transplants should not be denied because of a person's developmental disability. Currently in Georgia, there is nothing to prevent such an occurrence. GCDD is pleased to support The Arc Georgia in ensuring all Georgians, regardless of disability, have equal access to life-saving medical procedures.
Midterm Election Updates
Governor: Brian Kemp (Republican)
Lieutenant Governor: Geoff Duncan (Republican)
Secretary of State: Brad Raffensperger (Republican)
56 State Senators: (35 Republicans / 21 Democrats)
180 State House: (106 Republicans / 74 Democrats)
Remember to Register for Advocacy Days 2019!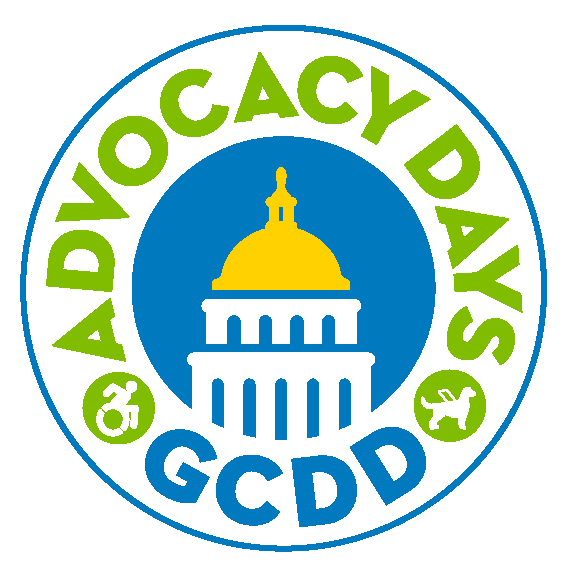 How to get involved
Attend GCDD's Advocacy Days: 1/30, 2/12, 2/14, 2/27, 3/6
Read GCDD's e-newsletter Public Policy for the People 1/21, 2/4, 2/18, 3/4, 3/18, 4/1

Participate in GCDD's Public Policy Calls

at 9:30 AM on 1/14, 1/28, 2/11, 2/25, 3/11, 3/25
How A Bill Becomes a Law: Check out Georgia Public Broadcasting's short video about the legislative process online.
Check to Find Your Current Elected Official online.
Confirm Your Current Elected Official's Contact Details online.
Tune in for Governor Brian Kemp's First State of the State Address online.
Frequently Asked Questions:
Q: How do I find out when legislative committees are meeting?
A: You can find the schedule for the Georgia House of Representatives online and the schedule for the Georgia Senate online. If you plan to attend a committee meeting in person, be flexible as meeting times often change suddenly. Also, you can watch state committee meetings online. View the Georgia Senate meetings online or the Georgia House of Representatives online.
Q: How do I find the status of a bill?
A: If you know the bill number, you can track it online. Or you can read GCDD's Public Policy for the People e-newsletter and participate in our Public Policy Calls.
Q: How can I help my school-aged child learn about the legislative process?
A: Consider signing them up to be a page. Pages deliver messages to the senators and representatives when they are meeting in the legislative chambers. It is such an important job that there is even a Georgia law, O.C.G.A. §20-2-692, that states "children who serve as pages of the General Assembly during the school year, either at regular or special sessions, shall be credited as present by the school in which enrolled in the same manner as an educational field trip, and such participation as a page shall not be counted as an absence, either excused or unexcused." Learn more about becoming a Georgia Senate page online or a House of Representatives page online.
To read more in Making a Difference magazine, see below:
GCDD se complace en expandir nuestro alcance a otras comunidades ofreciendo nuestra revista trimestral en español.
Haga clic en la imagen abajo para ver la revista en línea.
Haga clic aquí para descargar el pdf en español.
Haga clic aquí para descargar la versión en español con letra más grande.
Tags: Advocacy, Making a Difference, public policy