The Georgia Council on Developmental Disabilities (GCDD) recognizes March as Developmental Disabilities (DD) Awareness Month. The goal for this month is to create awareness about developmental disabilities, teach the importance of inclusion within every aspect of life and to share the stories of individuals with a disability to show that a successful life is possible.
Share your support of National Developmental Disabilities Awareness Month on social media with the hashtag #DDAwareness19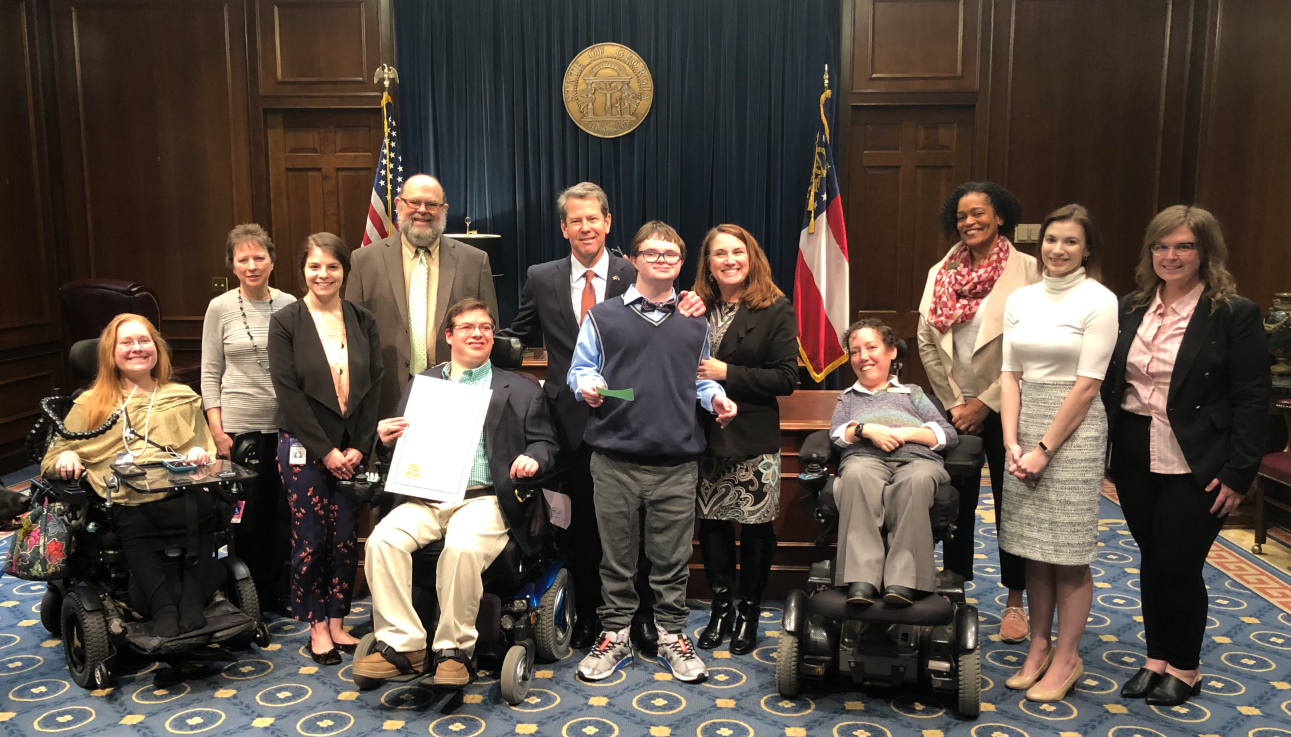 GCDD meets with Gov. Brian Kemp at the Georgia State Capitol as he signs the DD Awareness Day proclamation
Week 1 (March 1-8): Education
Week 2 (March 11-15): Employment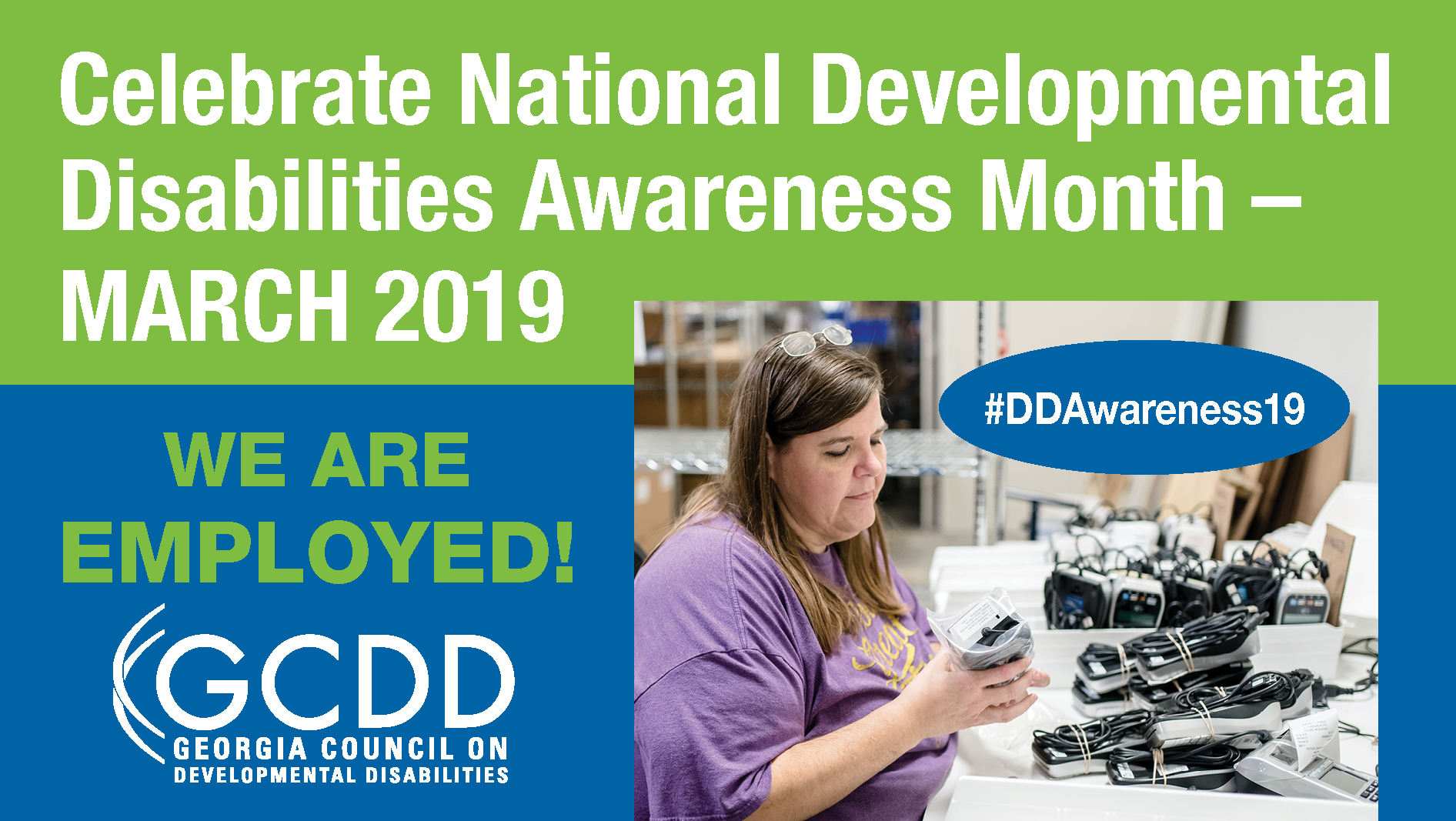 Week 3 (March 18-22): Community Living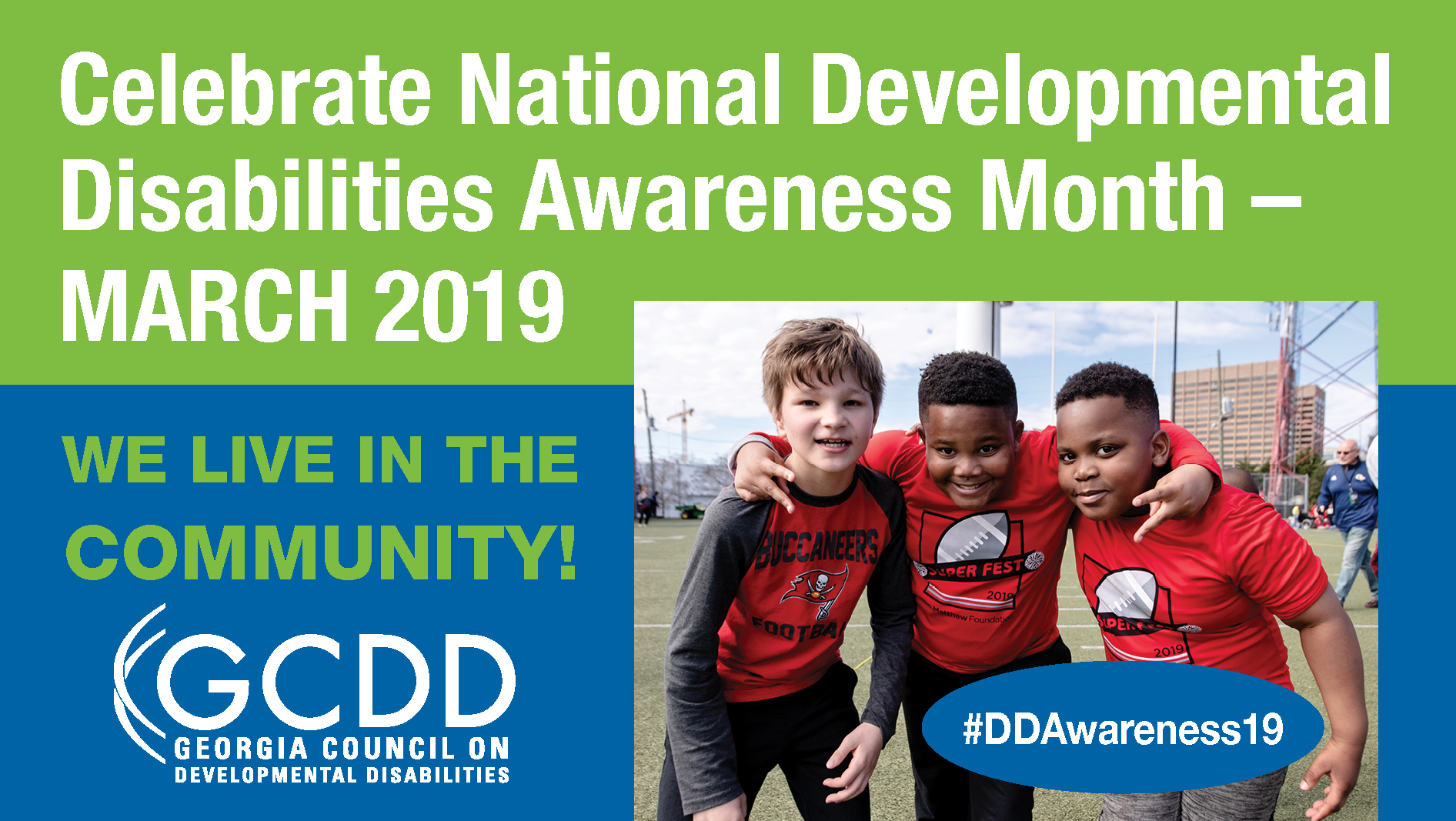 Week 4 (March 25-29): Advocacy
Wondering how else you can get involved?