ACA/Medicaid Advocates - Call to Action

GCDD wants to keep you updated on what is happening with the Affordable Care Act and Medicaid, issues that are currently being discussed in the federal government. Below is information from GCDD and our partners and how you can participate and advocate.
---
Latest Update on the Repeal of ACA - Call Now
Posted May 24, 2017
On May 4, the US House of Representatives passed the American Health Care Act (AHCA) by a narrow margin of 217-213. GCDD issued a statement of concern given the fact that this bill, among other things, proposes cuts to Medicaid of $880 billion, a program that many people with disabilities rely on for healthcare and home and community based services to allow them to live independently in the community.
The US Senate is now working on this bill so it is time to educate Georgia Senators Isakson and Perdue about how important Medicaid is to people with disabilities.
Call your Senators today and tell them YOUR Medicaid story and share your concerns.
Use #IamMedicaid in your tweets.
US Senator David Perdue
Email: https://www.perdue.senate.gov/connect/email
DC Office Tel: (202) 224-3521
Atlanta Office Tel: (404) 865-0087
US Senator Johnny Isakson
Email: https://www.isakson.senate.gov/public/index.cfm/email-me
DC Office Tel: (202) 224-3643
Atlanta Office Tel: (770) 661-0999
What to Say:
· I am a Georgia resident.
· Do NOT support repeal of the ACA.
· Do NOT support repeal of protections against lifetime and annual caps.
· Do NOT allow cuts to Medicaid.
· Do NOT repeal essential health benefits.
More Resources:
---
Join the Fight to Protect Medicaid now!

These next few days it is very critical that people speak up on the federal level and continue to do so on the importance of protecting Medicaid and Home and Community Based Services (HCBS) for people with disabilities.
10 million Americans with disabilities are at risk of losing the services that enable them to live and participate in the community.
Check out this informative website, http://medicaid.publicrep.org/ to join the fight!
Click here to see the Georgia specific action page.
---
GCDD Webinar on Federal Health Care Changes
We know that for many Georgians with disabilities, Medicaid is the lifeline through which services are delivered. Without these services, Georgians with disabilities would not be able to live full and integrated lives in the community. Phrases like Per Capita Caps, Block Grants, and Repealing the Affordable Care Act have been popping up in conversation, but no one ever takes the time to define them. No one takes the time to talk about what these big changes might mean for Georgians with disabilities.
In Georgia, Medicaid is also known as the NOW waiver, the Comp waiver, Independent Care Waiver Program (ICWP), Community Care Services Program (CCSP), SOURCE, and the Katie Beckett waiver. That means if you, or your loved one, receive these services or are waiting for these services, then any kind of change to Medicaid impacts you.
We are hoping to help. GCDD hosted a webinar, with Allison Barkoff of the Center for Public Representation in Washington DC as the main presenter, to help answer many of the questions you have regarding these changes. We here at GCDD have some very serious concerns about how these changes will impact Georgians with disabilities and we want to share them with you.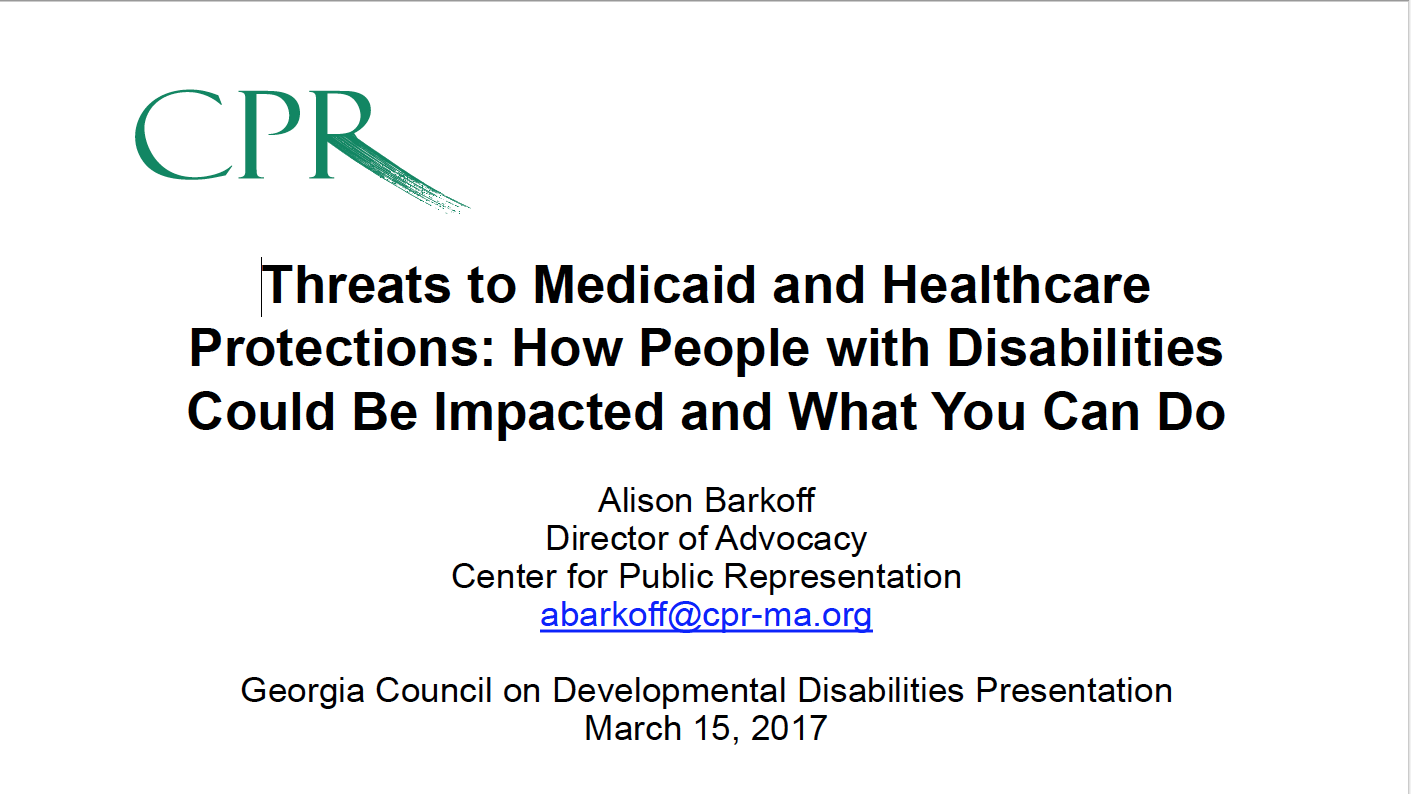 Threats to Medicaid and Healthcare Protections: How
People with Disabilities Could Be Impacted and What You Can Do
Alison Barkoff, Director of Advocacy
Center for Public Representation

Click here to download a PDF of the powerpoint presentation.
Click here to download a PDF of the transcript of the webinar.
Click here to listen to the audio transcript of the presentation.
---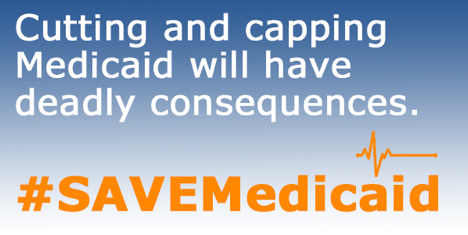 Latest Action Items from
the Consortium for Citizens
with Disabilities (CCD)

• Continue to Tweet, Facebook and call your Member of Congress

Telll them NOT to cut services provided under Medicaid
Make it personal – tell your story
See sample tweets in the CCD toolkit
Call (202) 224-3121 or (202) 456-1111 (see what to say in CCD toolkit)
Remember – we need your help in getting this out to the disability and aging grassroots in your state. Please get this information out to your state networks! We need to get everyone engaged this week to make sure Congress understands how important Medicaid is and what the ACA repeal bill would do to people with disabilities, seniors, children, and low income Americans.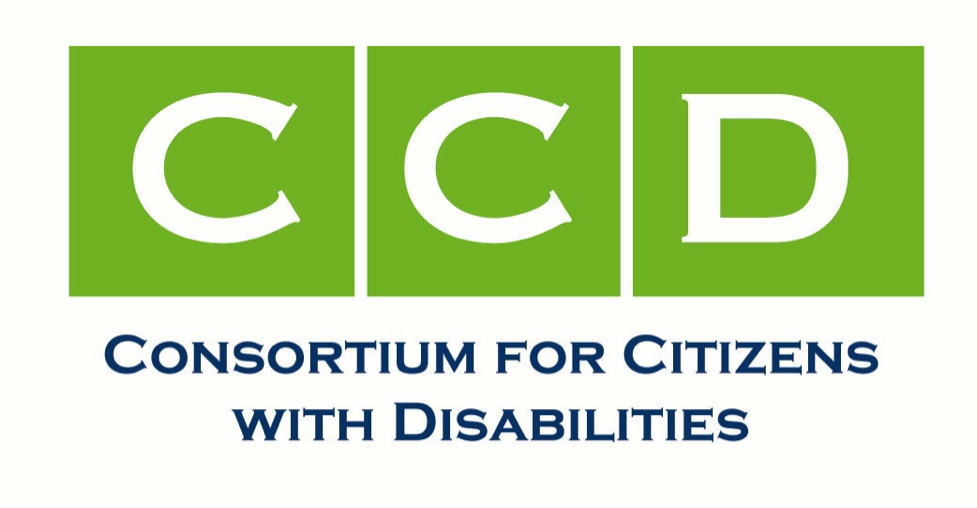 Thank you from the CCD Grassroots Committee,
Alison Barkoff, Center for Public Representation ()
Christine Grosso, Association of University Centers on Disabilities ()
Nicole Jorwic, The Arc of the United States ()
Vania Leveille, ACLU ()
Save
Save
Save
Save
Save
Save
Save
Save
Save